Tipperary Club Focus – Ballina GAA Club
Next up in our Club Focus feature, we travel to North Tipperary and to the banks of the Shannon to Ballina:
---
Club Name: Ballina
Eircode: V94WR91
Hurling: Senior
Football: Junior A
Club colours: Royal Blue with White Trim
Main Sponsor: Tuscany Bistro
Current Referees: Brendan Ryan, Seán Ó Maolain
---
Club officers: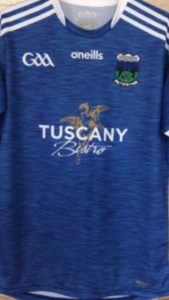 Life Presidents-Tom Aheane, John Joe Maher, John Joe McKeogh, Jimmy O'Donovan & Patsy Nevin
Chairman- Diarmaid McKeogh
Secretary- Gerard McKeogh (Outgoing)
Treasurer- Richie Ryan
P.R.O- David Tighe
email: pro.ballina.tipperary@gaa.ie
---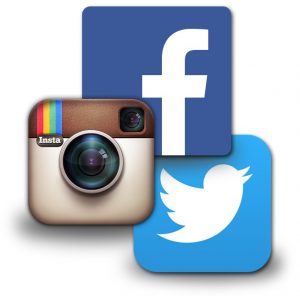 Club Social Media details:
---
 History of Club  
From the early years of the G.A.A., Ballina/Boher Parish has had a GAA club. This club has gone through some lean periods and some great periods.
In 1885 Ballina G.A.A. club was formally established. Indeed, at the Convention in Nenagh on Sunday November 20th 1887, 35 affiliated clubs were represented by their respective delegates. This list of 35 included two from the parish, namely Ballina and Boher. Shortly after this in 1902 Michael Minihan of Boher became North Tipperary Chairman.
There is also a record of a hurling match in Ballina on February 2nd 1886. In the following month, Sunday March 21st, Ballina Club played Limerick in a challenge match. This seems to have been an important match, and travel tickets were on sale: one shilling and three pence return to Limerick (about 6 new pence). We do not know what club in Limerick opposed the Ballina men on that day, but the Ballina team came out victorious. On the return challenge match they beat the Limerick team once again . Fresh from their victories over Limerick, the Ballina Club played Ogonnelloe on Sunday April 11th of the same year, and the return match was held on April 25th. Here they were beaten on both occasions.
The club started out as a senior hurling club and reached the north Tipperary senior hurling final of 1912, but lost heavily to Toomevara. In the following 20 years, there is very little mention of the club, but in 1932 success came to the club as the north junior hurling championship was annexed, beating the famed Lahorna DeWets in the final.
In 1939-1941 there is mention of Boher reaching two north minor hurling finals and a junior hurling final, while Ballina lost the 1943 north intermediate hurling final.
In 1947, Ballina were successful in the north minor football championship, beating Saint Marys (Nenagh) in the final. In 1967, Ballina were again north junior hurling champions.
A juvenile hurling title was won shortly after that. The club was also in the process of purchasing and developing its own playing field. This is located in Cullina on the Portroe Road out of the village. A major fundraising drive was backboned by the marquee's of the late 60's and 70's. These were held in early summer and drew some major acts of the day. Ballina reached north intermediate hurling championship finals in 1972 & 1973, but unfortunately lost out in both.
In 1982, the club field was officially opened and featured an inter-county game between Tipperary and Limerick. In the early 1980's a juvenile club was formed and the club joined with neighbours Ballinahinch to great effect. The club field has hosted many important games and was also used to play host to an east Clare junior football final in the 80's.
In 1984 (Centenary year), Ballina were again north junior champions and on this occasion a county title was added, beating Cashel King Cormacs in the final. In 1985, Ballina lost out to Éire Óg (Nenagh) in the north junior football final. Ballina won its first county football title (with Ballinahinch) in 1990 at under-16 "B".
Players were now going through the juvenile club with success behind them and Boher NS were winning county schools titles on a regular basis. The club was now fielding under-age teams on its own. Ballina again won the north and county junior hurling championship in 1996 and this was followed by a very competitive team at intermediate level.
In 2000, Ballina won the north minor "A" double and followed it up with county minor football championship success. The club also won north honours in under-21 "B" hurling and football and junior "A" football. For the first time in history, Ballina were crowned north Tipperary club of the year. In 2003 most of the minor team of 2000, were involved in an north under-21 "A" hurling and football double. The club won the county junior "A" football championship that year and represented Tipperary in one of the first official Munster junior football championship's hosting Carbery Rangers (Cork) in Ballina
In 2013, Ballina finally made the breakthrough at intermediate level, capturing north and county honours. Indeed the hurlers made it all the way to a Munster final, losing narrowly to Youghal (Cork). The club also won north and county minor "B" hurling titles that year.
The parish population started to grow in the early 2000's and this brought extra players to the club and the need for more playing space. The club purchased and developed a second field in the last 10 years. Unfortunately the cost of land in the area is quite high, but the club is working its way through paying off the loan for this vital purchase.
---
Juvenile, Camogie, Ladies Football and Handball
Ballina GAA adult and juvenile club works very closely with our sister clubs (Camogie and Ladies Football). The Ballina juvenile club provides a very solid introduction and nurturing environment to those starting out in hurling and football. Through coaching and games, the club promotes a very positive image of Ballina GAA club and the GAA in general. The juvenile club cater for U-6 upwards and then field teams in North Tipperary competitions from U-12, U-14 and U-16. This will change to U-13, 15 & 17 in 2021.
The present Ballina LGFA club was reformed in 2019. Ballina LGFC is one of only 3 ladies football clubs in north Tipperary. The club caters for ages up to U-16 and this is ever expanding. Prior to that the parish had an adult LGFA club briefly in the 1980's.
The present Ballina Camogie Club was formed in 2007. The major highlights to date include 2018 Tipperary minor "A" championship. The club has 170+ Members. It caters for age groups from U6 – Minor & Adult Players. At various time's there has been a camogie club in the parish. These had undergone many reformations, but the present club committee has put in a great foundation to keep the camogie club for the girls of Ballina/Boher going for a long time to come.
The fields are co-ordinated between all clubs, with a lot of give and take to ensure the fields and facilities are spread fairly between boys and girls. The Juvenile, Camogie and LGFA also contribute to fundraising efforts for the overall development of the clubs and facilities. All in all there is a lot of cooperation. Goodwill and mutual respect between all the units.
Ballina Handball club is one of the leading lights in the Alley's and in the boardroom of Tipperary Handball. The club has its own facility on the Grange road in the village and has produced many County, Munster and All-Ireland champions
---
Club Development
Ballina Village lies in Ballina/Boher Parish at the southern tip of Lough Derg on the River Shannon. An historic 13 Arch bridge connects Ballina & Killaloe Co. Clare. This is one of only two Road/Bridge crossings from/to Co. Tipperary across the Shannon. (The other is at Lorrha/Portumna). The dominance of the River Shannon is reflected in our Club Crest as it features a bridge and Blue Water and then the Green of our Playing Pitches. Tountinna at 457mtrs is the highest point in the Arra Mountains
With its scenic location, lively social offering and close proximity to Limerick, Shannon Airport and Nenagh. The Village has expanded greatly in the last 20 years or so and with this growing population, the club also had to improve its facilities and offering. In the early to mid 1900's, Ballina like so many other clubs in the country, depended on local land-owners to supply suitable fields for training and games.
In 1982, the GAA pitch was officially opened and for many years before and after that efforts were concentrated on draining, improving the pitch and keeping the clubhouse as up to date as possible. A covered and uncovered standing area was developed and barrier fencing was also erected around the field.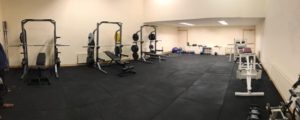 In the early 2000's attention turned to purchasing a second field. At the top end of the Main Field, 4.5 acres of Land was purchased in 2008 and the second field was developed with a sand base. This field has been used by the North Bórd on numerous occasions for games & Finals when other fields have been unavailable. Land is at a premium in Ballina and with that, the club had to pay a handsome price for this field. This was achieved through fundraising, grants and bank loans. The Club also converted part of the Club Complex into a gym.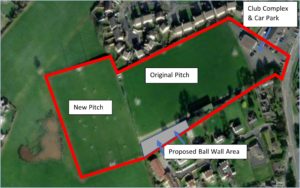 We are now looking at building a ball wall and the extras that go with it. Our dressing rooms and club complex also need upgrading, while other areas like scoreboards, ground upkeep and maintenance, painting and general tidiness are continuously under review.
A planning permission application has been submitted to Tipperary County Council for the ball wall and we have also applied for Sports Capital funding for this project. Other projects will be completed on a phased basis.
---
The Players
Ballina has supplied many players to Tipperary hurling and football teams at all levels and this representation has notably increased in recent years. Two of our most famous players at operating at the top level on the National Stage and hopefully they are and will continue to be an inspiration for future generations.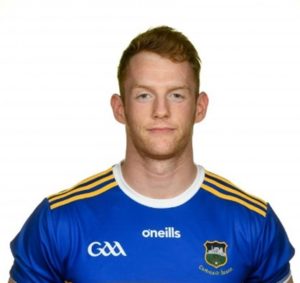 Michael (Mikey) Breen was recently chosen as Tipperary Supporters Club Player of the year for 2020. A very deserving award for a great year. Mikey has 2 All-Ireland Senior Hurling Medals to his name (2016 & 2019) and a Minor All-Ireland Medal from 2012. Mikey is also a very committed club player. He is a member of the Ballina Club Executive as the players rep and led the players on the field and off-the-field as chief organiser of the "Virtual Lap of Ireland 2020"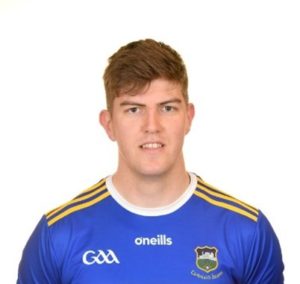 Steven O'Brien was of course a pivotal member of the Tipperary Senior Football team in 2020. His Munster medal marks him out as one of the few players in the county or probably province that has won 5 of the 6 main medals available. Senior Football (2020); Senior Hurling (2016); Under-21 Football (2015); Minor Football  (2011 & 2012) & Minor Hurling (2012). Steven added All-Ireland Medals in Senior Hurling, Minor Hurling and Football. is also very involved with the club as Coach/Selector to our successful Minor and Under-21 teams in 2020.
---
Finance & Fundraising
Ballina GAA club is indebted to so many of the past and present generations for keeping our club alive and financially secure. We had the Marquee's of the 70's and more recently "Strictly come dancing" and "20k drop."
The Club is lucky to have a loyal band of promoters for the Tipperary draw and maintains numbers around 160/170. Many of these promoters have been with us from the beginning of the Tipperary Draw as have many of their members. The club also has a weekly lotto in conjunction with Ballina/Boher parish. The Jackpot is/was up to €16,200 on the 15th March, and has often gone to €20,000. We don't allow it go any higher and instead €200 each week goes into a back-up fund.
The club is presently in year 5 of its Investors Draw. This draw has been primarily used to service our Bank Loans to cover the purchase and development cost of our 2nd field. Each month a lucky Investor (usually local) wins €1,000. The draw costs just €15/month to enter.
Our latest fundraiser is our EuroMillions Syndicate. For just €20 a person can join the syndicate. The syndicate will purchase 6 lines in the EuroMillions draw for each draw from 30th Mar to 31st Dec inclusive and we will make a donation to Milford Care Centre from winnings/ticket sales. The rest of the winnings will be shared out amongst the Syndicate members. The money raised will be used exclusively towards our Ball Wall and with closing date of Mar 29th fast approaching, we would like to encourage everyone to buy a number of lines in this syndicate. Syndicate membership can be purchased on-line, via Revolut
More details and purchase options for our Lotto, Investors Draw and our EuroMillions Syndicate can be found at our club website http://ballina.tipperary.gaa.ie or more specifically for Euro Millions http://ballina.tipperary.gaa.ie/Pages/EuroMillionsSyndicate.aspx. As always we thank you for your continued support and generosity.
---
Club Stalwart – John Joe McKeogh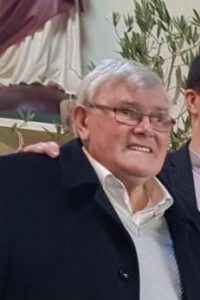 John Joe McKeogh was born in Ballyea, Ballina and from his early days has been involved with club. Illness meant that his playing career never took off, but his love of his parish, his community and the GAA is still very much evident.
In 1967, he was a selector of the Ballina Junior Hurling Team which won the North Tipp championship. He was also Treasurer of the club in the 70's and took on the role of club chairman in the early 80's. During this period, the GAA field was officially opened and Ballina won their first county junior hurling championship. He was also the club delegate to the North Bórd and was elected vice-chairman in 1988. In this role he had the honour of presenting the O'Keeffe Cup to Ballina captain Connie Collins after the 1990 north junior hurling captain. In 1992 John Joe was elected chairperson of the North Bórd and as a result one of the county vice-chair's. In 1996, as North Bórd chair, one of his last act's was to present the county junior championship cup to Ballina captain Brian Stritch.
John Joe is now one of our club presidents and very rarely misses a game involving Ballina. If Ballina are not playing he can usually be found in MacDonagh Park, Nenagh or Cloughjordan or Dolla or wherever there is a game in North Tipperary.
---
Ballina 2020/2021..The story continues
Ballina GAA club has had to adapt to a very changing demographic. The community has gone for a village/rural club where most of its members were born in or married into the parish to almost a sub-urban type club. It is very important that we welcome people to the community and club. We try to offer them a happy, healthy and respectful environment to come and play, to make friends, to offer support.
With this is mind, Ballina GAA cub led by Sarah Devane have embraced the GAA Healthy Club Model and were accepted in the most recent phase of the initiative.
Before we were accepted into the GAA healthy club model, we had close tie-in's with local charity and charity initiatives
Waterman's Lodge Care Centre (The Alzheimer Society of Ireland).
Hosted the start and end of Ballina/Killaloe Darkness into Light.
In 2020 we were one to the first clubs to launch a support network for our members/community in lock-down one through our club PRO Sandra Blaser. This became a huge community effort, far beyond our club membership and it was greatly appreciated by the community in general.
Our players took on a "Lap of Ireland" for Pieta House in May. The plan was aimed at doing a virtual lap of Ireland. In the end the community led by the players lapped Ireland 3 times and contributed approx. €5k to Pieta House.
The healthy club team has a lot of plans for 2021 and beyond. These will get rolled out as restrictions lift. A number are aimed around getting/keeping our older members involved. Some are:
Boithrin na Smaointe ..creating a club archive
Continue the work started to build a club archive / history, both written and visual
Increase engagement with our older members & senior citizens by involving them more in club life & recording their club memories.
As a result of this we have also started to input our club results from the 1970's on our website. These include all Minor, Under-21 and Adult league and championship games. http://www.ballina.tipperary.gaa.ie/Pages/ClubResults.aspx
Ballina was invited to partake in the GAA's Green Club initiative. This is something we are also looking forward to. Through the healthy clubs, we have already implemented a non-single use plastic policy and a smoke/vape free club grounds.
Ballina also entered 3 Adult hurling teams for the first time in many years in 2020. The club fielded in Senior, Junior "B" and Junior "C". The club also fielded in Junior "A" Football. Our Minor's repeated their North double of 2000 in the "A" hurling and football championships. Our Under-21 footballers also enjoyed success in the north "B" football championship and are awaiting a county final.
We look forward to a healthy, green future in the club. We look forward to growing within our community, to promoting our games, but also to learn from the diverse cultural and ethnic backgrounds which make up our community and our club. We look forward to offering all our players a chance to be the best they can be. Hopefully this will all happen in the not too distant future in a covid free environment