Tipperary GAA Scene – September 8th 2021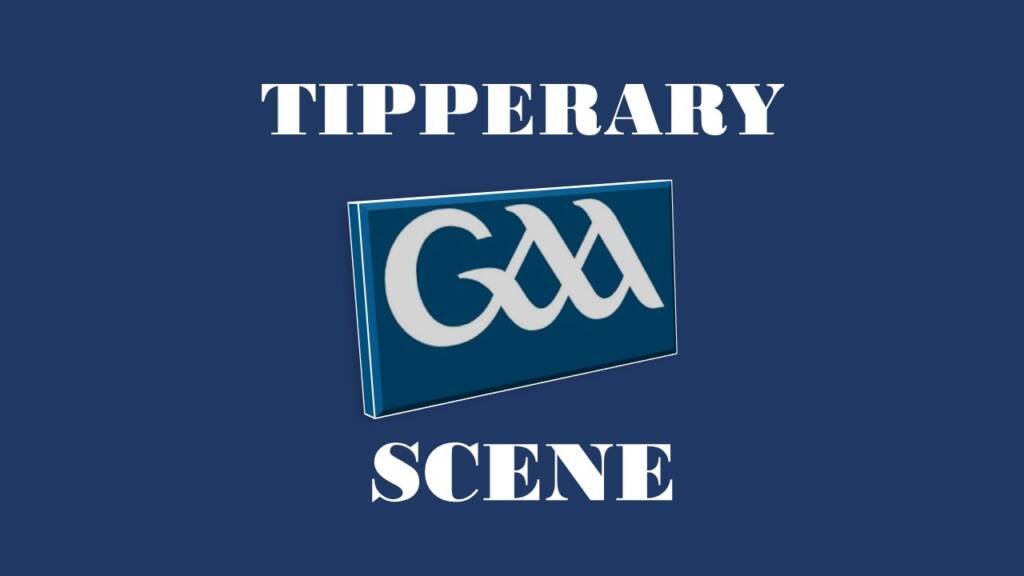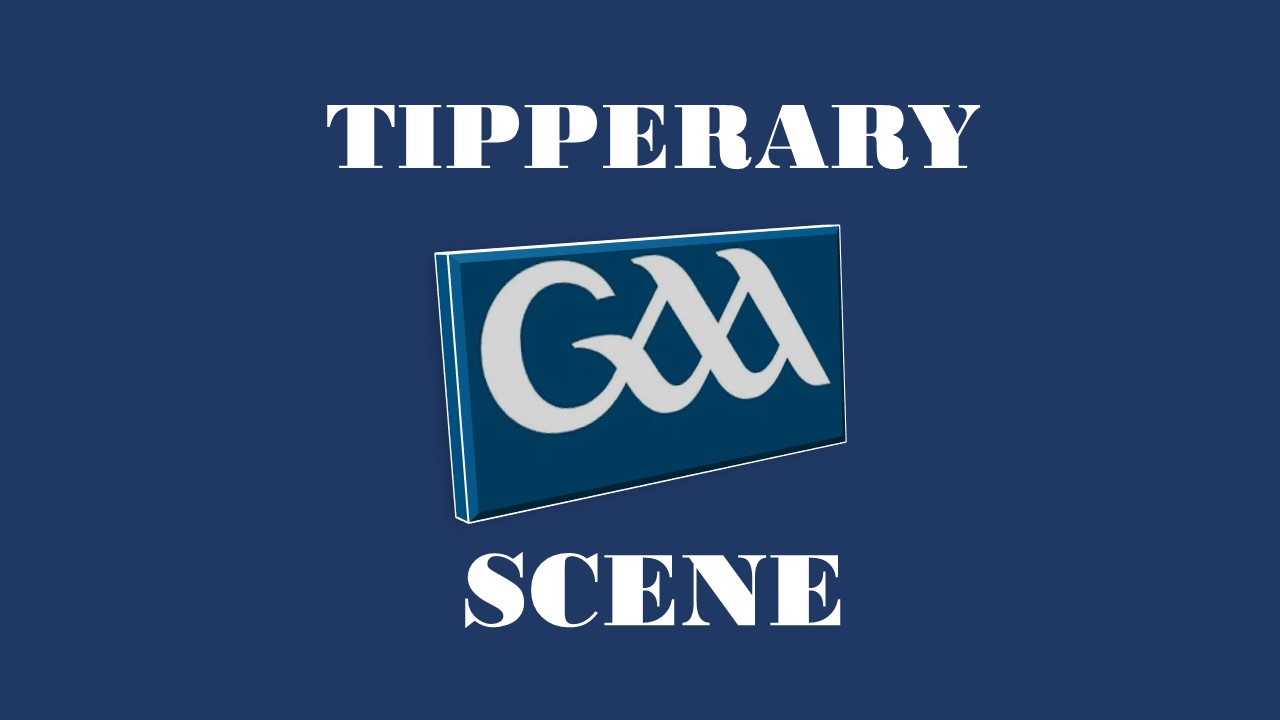 FBD Insurance County Championships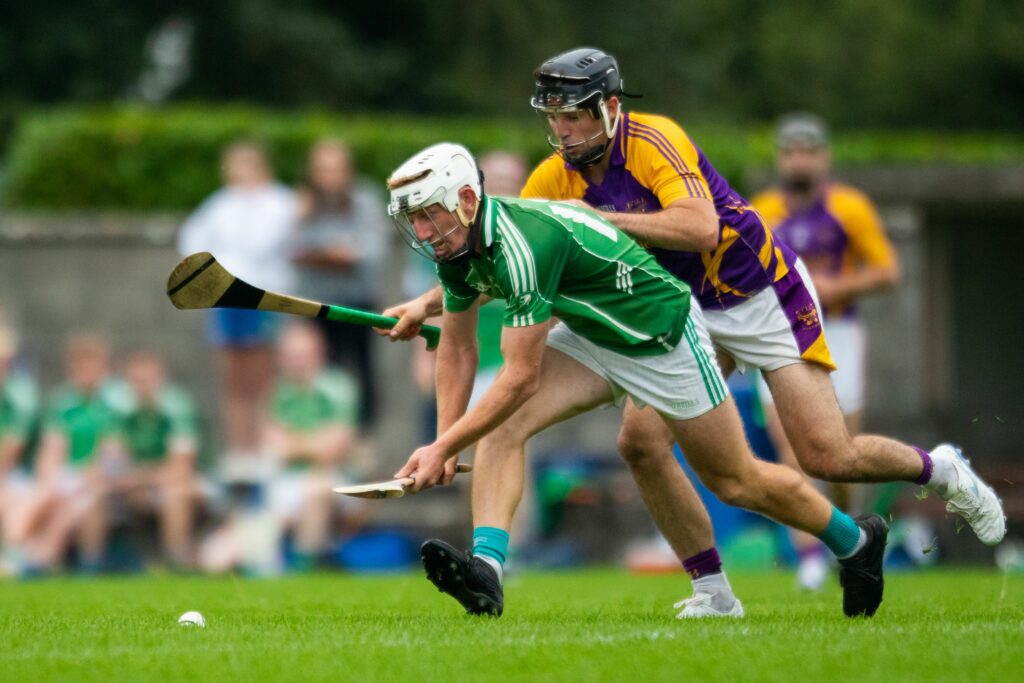 The attention next weekend will be on the round 2 games in the senior, Seamus Ó Riain and intermediate hurling championships where there will be a total; of 24 games played, Tickets for all these games are now available on the tickets section of the Tipperary GAA website at a cost of €10 each. There will also be five games broadcast via the Tipperary GAA livestream service, on Friday evening at 7.30pm in semple stadium it will be the all North Tipperary clash of Borris-Ileigh and Kilruane MacDonaghs. On Saturday at 12pm Gortnahoe-Glengoole play Sean Treacys in the Seamus Ó Riain cup and at 3.30pm Drom & Inch versus Upperchurch-Drombane both games will be in semple stadium. On Sunday at 1.30pm Toomevara versus Clonoulty Rossmore in semple stadium and at 5.30pm in Nenagh JK Brackens versus Kiladangan. You can access all these games via the following link: https://page.inplayer.com/TipperaryGAA/
GAA Covid 19 Update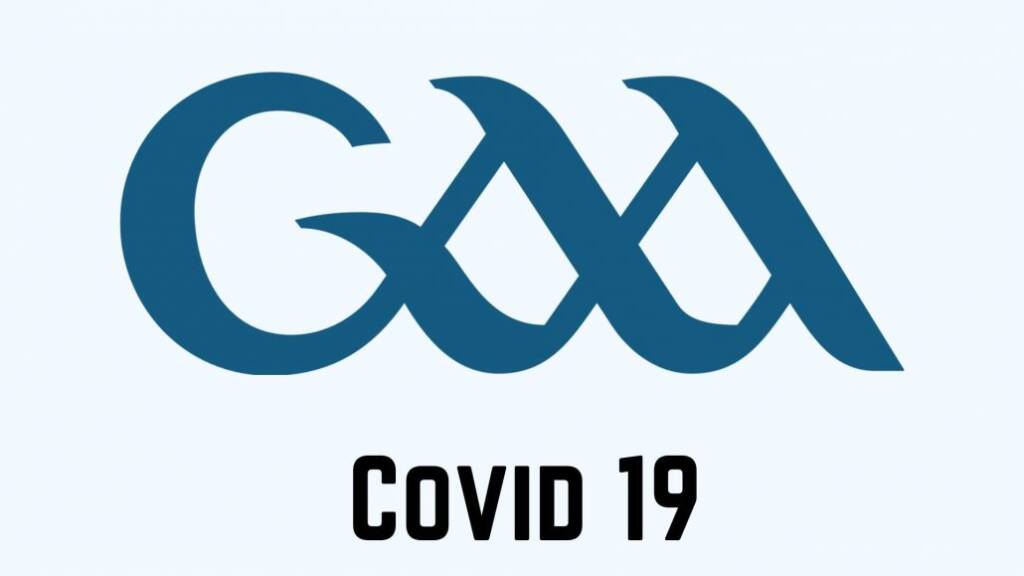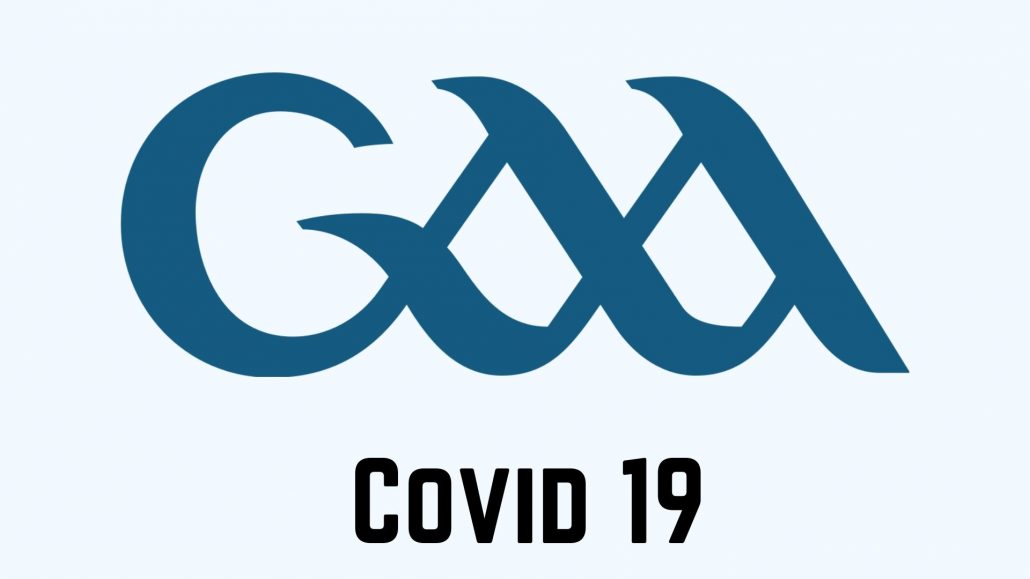 Last week the GAA issued a further Covid 19 update and some of the main points which were outlined include:
The Health Questionnaires should continue to be completed ahead of all training sessions and games and the Return to Play guidelines issued earlier in the year should continue to be adhered to.
For all club games, dressing rooms should remain closed for the moment under current Government regulations. From September 20th, Dressing Rooms may be used as changing facilities only before and after games but with a maximum occupancy of 6 people at any one time.
From Sept 20th, and where there is mixed immunity status, the use of GAA owned Gyms will be permitted in pods of up to 6 participants at a time (excluding coaches). Where groups have full immunity (i.e., fully vaccinated or recovered from COVID-19 within the previous 6 months) the provision for pods of 6 is not applicable.
From September 6th, all club and county committee meetings should continue to be held remotely or outdoors unless all participants are considered immune (i.e., fully vaccinated or recovered from COVID-19 within previous 6 months) in which case meetings can take place indoors at 60% of venue capacity.
For all games 50% of ground capacity may be used from September 6th and the use of face coverings has changed from being mandatory to being recommended.
Further relaxations of restrictions are expected in October and the GAA will once again advise Clubs and Counties in this context once details are announced.
---
Health and Wellbeing
Postponed Healthy Club Officer Training will take place September 15th online. Clubs are asked to share the following information with members who may have already registered for the postponed event or anyone in your club who is interested in the Healthy Club Project.
Healthy Club Officer Training
Delivery Method: Online
Date: Wednesday 15th September
Time: 7.00pm to 9.00pm
If you registered for HCO Training back in June there is no need to register again. If you would like to attend and have not yet registered – please use this link https://learning.gaa.ie/officertrainingcalendar
Participants that have registered will have the access link to training shared with them closer to the training delivery date.
Clubs interested in applying for entry to Phase 5 of the Healthy Club Project please note registration is due to open mid-October further details when dates are finalised.
GAA National Inclusion Fitness Day September 23rd
On the week of the 23rd of September 2021, the GAA invites all clubs to run an event for the wider community and support GAA National Inclusive Fitness Day. Last year many clubs ran virtual bingo nights, virtual fitness sessions, pride matches, inclusion all-stars teams, outdoor training ( GAA, Camogie, LFGA, Rounders, Handball, and other sports), virtual tours of the GAA club and many more creative activities. 2021 NIFD theme is "GAA Healthy Families". #GAAClann. The event falls during the European Week of Sport (23rd – 30th September) and aims to promote sport, physical and healthy lifestyle activity to everyone regardless of age, disability, sexual orientation, ability, ethnicity, nationality, or fitness level. Inclusion means people having a sense of belonging, of being comfortable in being part of something they value. Diversity means being aware of, accommodating, and celebrating differences.
GAA Diversity and Inclusion officer Ger McTavish explains: "Inclusion is about making a difference. Inclusivity is a movement, a move to include. Being truly inclusive is living our GAA motto, 'Where we all Belong'. "This work takes many forms. It ranges from ensuring that our policies and practices support the cultural integration and social inclusion of people from across Ireland's diverse ethnic population, to making sure that all Gaelic games are adapted for people with different abilities." Registration page: https://www.gaa.ie/nationalinclusionday
A simple 6 Steps process, including access to all necessary resources, has been developed for clubs interested in participating in the GAA's National Inclusive Fitness Day, a process that will also support their journey in becoming a more inclusive club.
Your club must register online by September 9th here 2. Sign up to CARA Sport Inclusion Disability Charter here
Share the GAA inclusive club policies and resources found on this webpage in your club https://www.gaa.ie/nationalinclusionday
Hold an Inclusive GAA Healthy Family Activity online or at your GAA Club during the week of September 23rd
Share a video or pictures of your activity on social media using #GAABelong, #BeActive, #GAAClann
6: Receive an Inclusive GAA Club certificate to proudly display in your club.
Links to new GAA Games for ALL resources online: eLearning portal: https://learning.gaa.ie/gaagamesforall  ALL Star's Inclusive club programs : https://www.gaa.ie/my-gaa/community-and-health/social-inclusion/all-star-clubs Cúl Eile Camps: https://www.gaa.ie/my-gaa/community-and-health/social-inclusion/cul-eile Fun and Run inclusive Game: https://www.gaa.ie/my-gaa/community-and-health/social-inclusion/fun-and-run
Fun and Run equipment pack from Goalpost Ireland website: https://www.goalpostireland.com/index.php?route=product/category&path=87_59_89
Nenagh and Ballina – Killaloe September Virtual Dementia Café
This month's online event will take place on September 14th @ 11am. Guest speaker will be Kevin Quaid Vice-Chair of Alzheimer s Europe who has written about his experience of being diagnosed and living with Lewy Body Dementia in his book," Lewy Body Dementia Survival and Me ". To receive a zoom link for this event please email : ballinakillaloe.dementiacafe@gmail.com
---
John McNamara Clonmel Commercials RIP
It was with great sadness that we learned last week of the passing of the man known as "Mr Commercials" John McNamara. John was an outstanding club man and served Clonmel Commercials as a player, selector, team manager, officer and a committee member for many decades. John wore his heart on his sleeve and stood behind his club no matter what, his enthusiasm and love for the green and gold can and never will be questioned. We extend our sympathies to his wife Maureen, his sons and daughters Suzanne, Joe, Una and John, grandchildren Neil, Eoin, Conor, Aoife, Cillian, Milo, Alby and Townes, his extended family and friends and to the Clonmel Commercials club where his memory will live on forever. Ar dheis Dé go raibh a anam dílis.
---
Tipperary Connection to Meath Ladies Footballers
There was a strong Tipperary connection to the Meath team who had such a memorable victory over 5 in a row chasing Dublin in the All Ireland ladies football final which was played in Croke Park last Sunday. Mary Ryan formerly of Drangan was a member of the backroom team, while her daughter Máire O'Shaughnessy played a leading role at midfield. We congratulate both ladies on what was a memorable day for them.
---
Tipperary Clubs Draw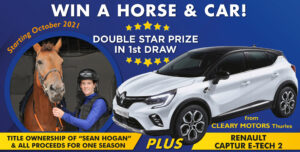 The all new 2021 – 2022 Tipperary Clubs draw has been launched and once again this year it is packed with amazing prizes, none more so than the star prize in draw no 1. Not only will the lucky winner be driving off in a brand new Renault Captur E-Tech 2 from Cleary Motors Thurles, they will also win title ownership of racehorse Sean Hogan. The winner collects all prize money from his races & gets to meet the horse and select colours that he runs in. Sean Hogan the 6-year-old prizewinning racehorse is trained in Tipperary by Mouse Morris. In total this years draw will have 11 cars, cash prizes ranging from €5000 to €200 as well as the monthly lotto jackpot which will be a minimum of €3000, and some very attractive holidays including a Family Holiday to Australia, Cheltenham Trip for 4, Florida Family Holiday, Lapland Trip for 4 and a Golf Holiday for 6. And as the saying goes "You have got to be in it to win it", so if you want to be in with a chance of winning a prize while also helping your local club financially, you can join now via the Tipperary GAA website https://tipperary.gaa.ie/shop/tipperary-2021-2022-draw/ , by contacting Lar Na Pairce or with your local club promoter and it only costs €100 for the year.
Friends of Tipperary Football
The Friends of Tipperary Football will hold their annual golf classic in Thurles Golf Club over two days on September 24th and 25th. This event is always a very enjoyable outing and always attracts great support from clubs, businesses, and individuals throughout the county and further afield. If you would like to enter a team at a cost of €120 you are asked to contact the event coordinator Martin Dwyer on 086 2549154 for more details.
Tipperary GAA Scene
If there is anything you feel should feature in this column going forward, please feel free to forward it to pro.tipperary@gaa.ie