Tipperary GAA Scene – October 20th 2021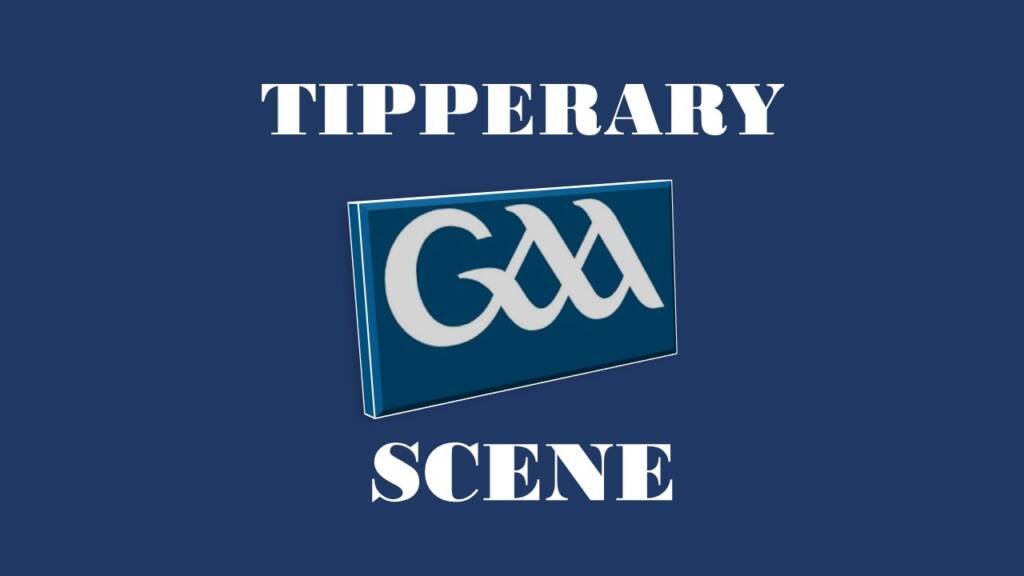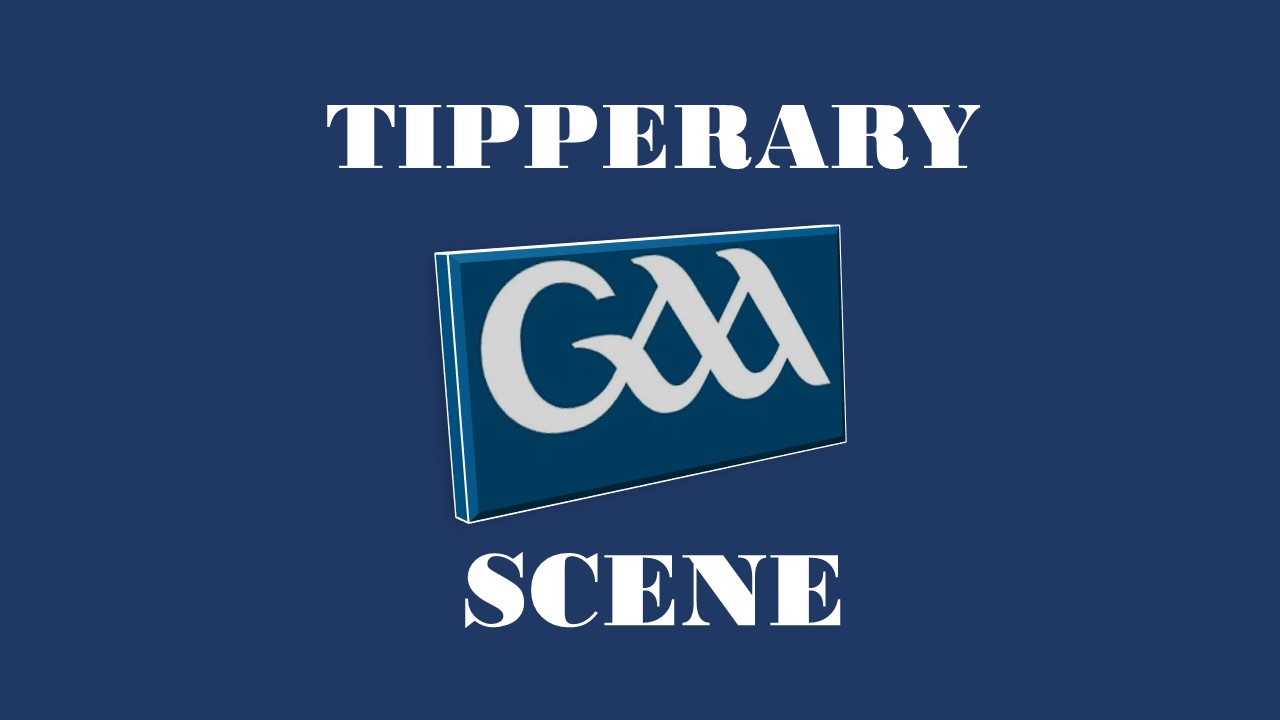 FBD Insurance County Championships
Its County Football Quarter Finals all the way this weekend with games in Senior, Intermediate and the Tom Cusack Cup.
---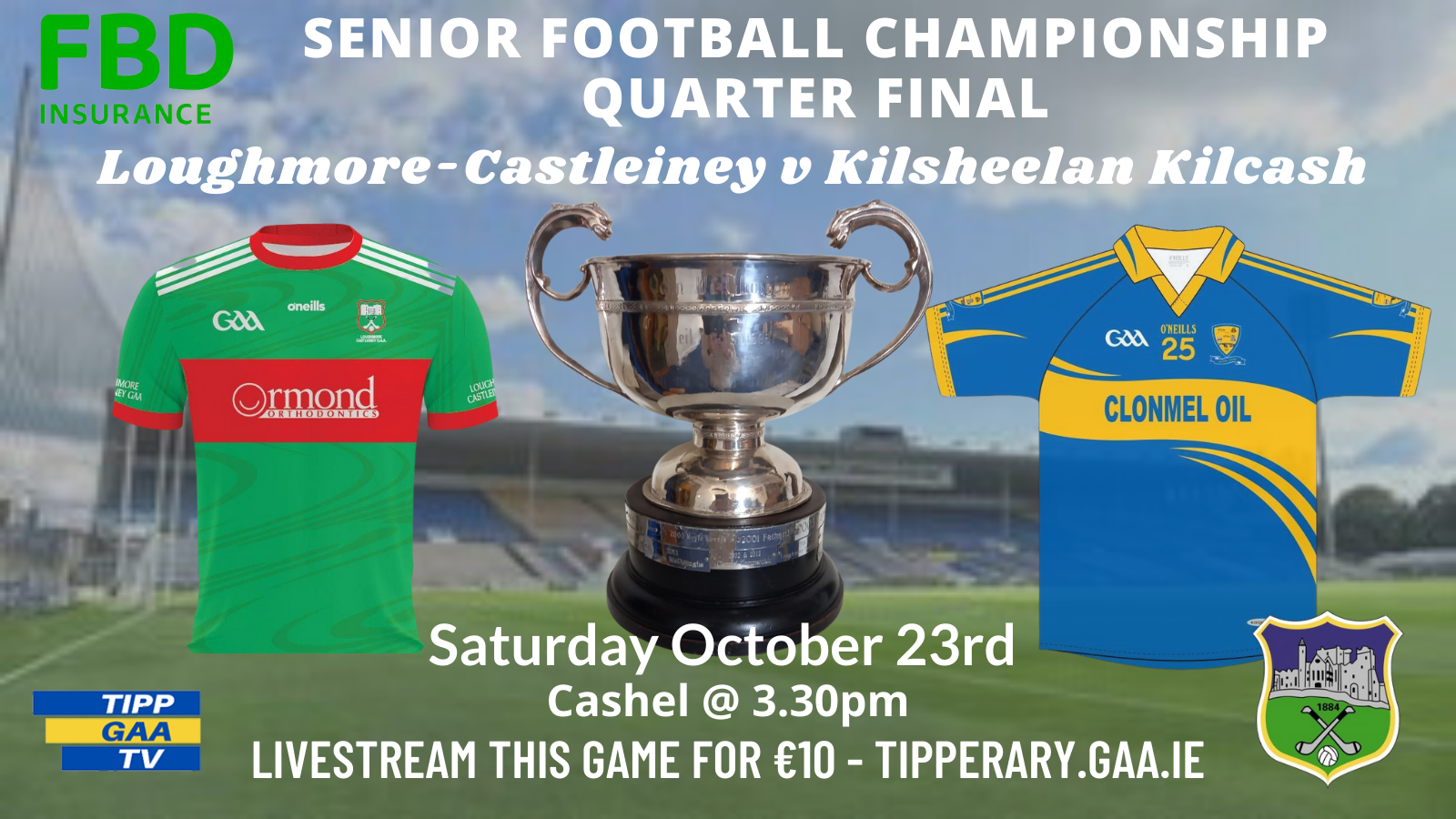 In Senior Football the action commences on Saturday at 3.30pm when Moyle Rovers and Ballyporeen face each other in Ardfinnan and at the same time in Cashel Kilsheelan Kilcash will be hoping to progress to the next round with a win over Loughmore-Castleiney in a game that will also be livestreamed on Tipp GAA TV. Then on Sunday Golden is the venue for the clash of JK Brackens and Ardfinnan at pm, while Clonmel Commercials meet Upperchurch-Drombane at 3.30pm in Boherlahan.
In the Intermediate Football Quarter Finals, Its Friday night lights in New Inn when Galtee Rovers meet Mullinahone at 7.30pm, then on Saturday Golden Kilfeacle and Drom-Inch will face each other in Clonoulty at 1pm. Also on Saturday in Littleton at 3.30pm JK Brackens will be hoping to get their weekend off to a winning start as they aim to overcome Fethard. The last of the Quarter Finals takes place on Sunday in Cahir when Grangemockler Ballyneale and Clonoulty Rossmore play at 3.30pm.
In the Tom Cusack Cup, Kickham Park Dundrum will play host to Arravale Rovers and Rockwell Rovers on Saturday at 3.30pm and then on Sunday the action throws in at 12 noon in The Ragg when Eire Óg Annacarty and Moycarkey Borris take to the field, also on Sunday at 1pm, Cahir and Killenaule make the trip to Fethard for their game. The last of the Quarter Finals throws in at 3.30pm in New Inn when Aherlow and Moyne-Templetuohy will be hoping to progress to the Semi Finals. In the Tom Cusack cup, the four Quarter Final losers will make up the Semi Finalists of the relegation, so every team will be hoping to win and secure their Senior status for 2022.
Also on next Saturday in the County Senior Hurling relegation final and it's a Mid versus North affair as Holycross-Ballycahill and Roscrea will both be aiming to secure a win, this game throws in at 2pm in Templetuohy.
---
FBD Insurance Hurling Championship Draws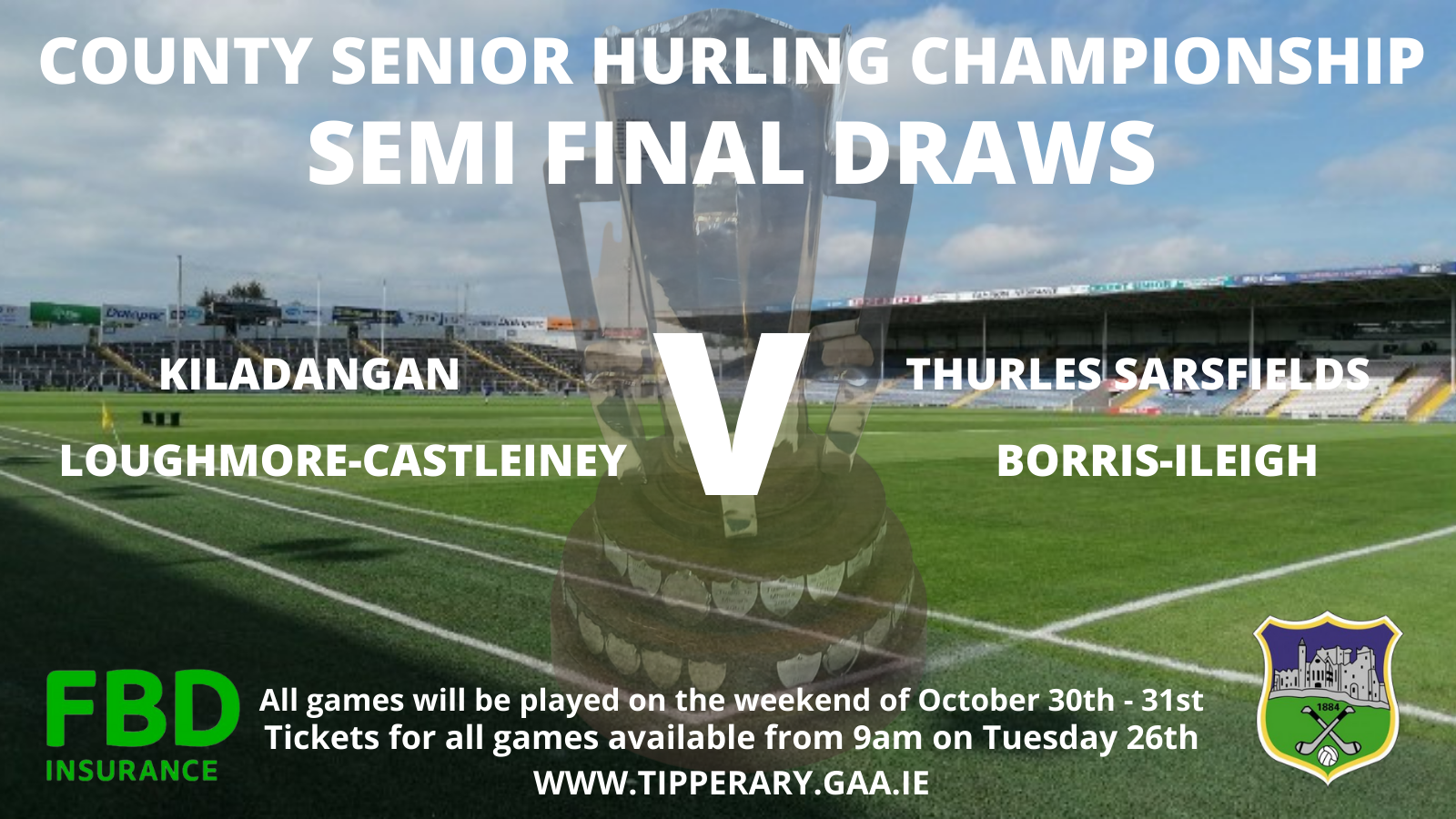 Following on from an exciting weekend of action in the hurling championship last weekend, the draws for the Semi Finals in Senior, Seamus Ó Riain and Intermediate hurling were made by the CCC last Monday evening. In the Senior Hurling championship, the defending champions Kiladangan have been drawn against Thurles Sarsfields, while Loughmore-Castleiney and Borris-Ileigh will play in the other Semi Final.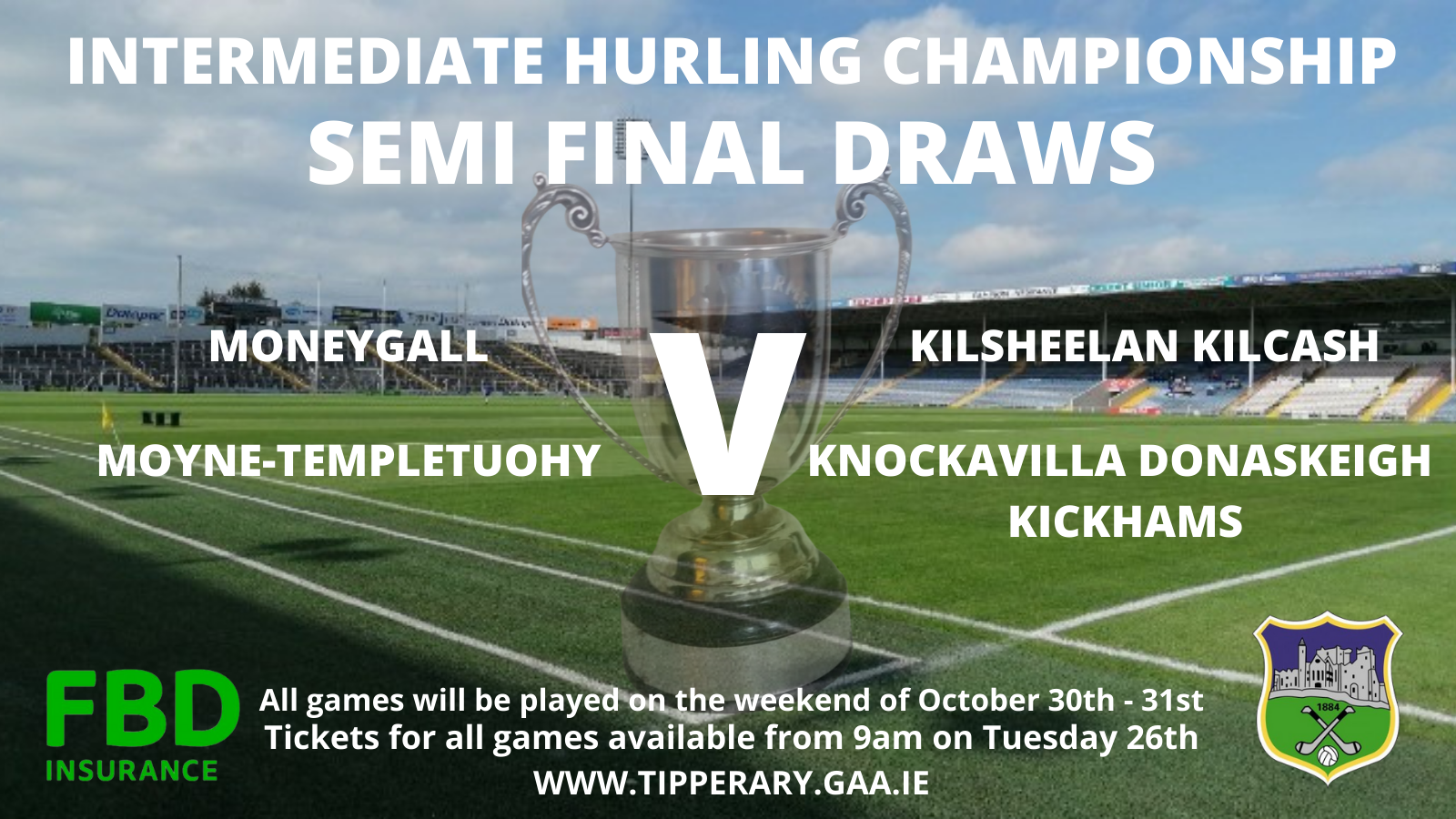 In Seamus Ó Riain the Semi Final pairing see St Marys play Killenaule while Cashel King Cormacs will play Templederry Kenyons and in the Intermediate Semi Finals Moneygall will play Kilsheelan Kilcash and Moyne-Templetuohy play Knockavilla Donaskeigh Kickhams. All these games will take place over the weekend of October 30th – 31st and also on that weekend will be the Semi Finals of the Junior A Hurling Championship as Nenagh Eire Óg play Holycross-Ballycahill and Galtee Rovers play Skeheenarinky or Ballingarry.
---
Weekend Match Pass
Admission to all adult Co Championship games this week ending Mon Oct 25th is €10 but Co Board will have a €15 weekend ticket available to purchase on Fri night at the first game in New Inn and at all games on this Sat up to 3pm. Patrons are still requested to purchase their €10 ticket in advance online and present it at entry point with an additional €5 to secure a weekend ticket. This offer will be available from the Gate checkers at all venues on Fri and Sat up to 3pm.
---
Michael Hogan Festival of Football
Last weekend was a busy one for U11 football sides across Tipperary as 68 teams took part in the inaugural Michael Hogan Festival of Football, sponsored by The Friends of Tipperary Football.
The Michael Hogan Festival of Football is an initiative by the Tipperary Football Committee who are committed to raising the profile of Gaelic football within Tipperary by giving juveniles across all parts of the county additional opportunities to play the game.
The 10 host venues had everything brilliantly organised, displaying once again what great clubs/communities we have in Tipperary.
But the real heroes of the weekend were the  1,000 children who participated in the tournament and judging by the skills displayed from all teams, the future of Tipperary Football is in good health. Well done to all the children involved. The Michael Hogan Festival of Football continues on Saturday 30th October with the U13 tournament which will be run at 9 venues across the county.
---
GAA Museum Annual Memorabilia Fair
The annual memorabilia fair takes place on Sunday November 28th from 12pm to 4pm. This G.A.A. Memorabilia Fair will give you a chance to browse and search a large selection of match programmes, club histories, hurling, football, camogie and handball publications as well as other G.A.A. material in the pleasant and spacious surroundings of the The Dome, Semple Stadium, Thurles, Co. Tipperary.
Collectors and sellers are cordially invited to attend this even, where it is hoped they will find plenty of material to interest them.
Sales positions, free of charge may be booked in advance by contacting the organisers before November 27th.
Admission for all will be €5, with accompanied children free. The venue will have disabled access, facilities for teas and coffees etc. It is located within a five minute walk from Thurles Railway Station. For further information contact: – Seamus J. King, 087-2246245 seamusjking@gmail.com or Liam Ó Donnchú 086-6036547, liam.odonnchu.oifigeach@gaa.ie
---
Jimmy Finn Biography
On Saturday December 4th the Biography of former Borris Ileigh and Tipperary hurler, Jimmy Finn, will be launched in Borrisoleigh by Brendan Maher, a man who needs no introduction to the people of Borrisoleigh or Tipperary. Over the past two years Clonmore man Martin Bourke has been working on this project, but due to the Covid pandemic his research was somewhat curtailed. However, he has stuck to the task on hand and its great to see that the project will come to fruition, in time to coincide with Jimmy's 90th birthday on November 16th.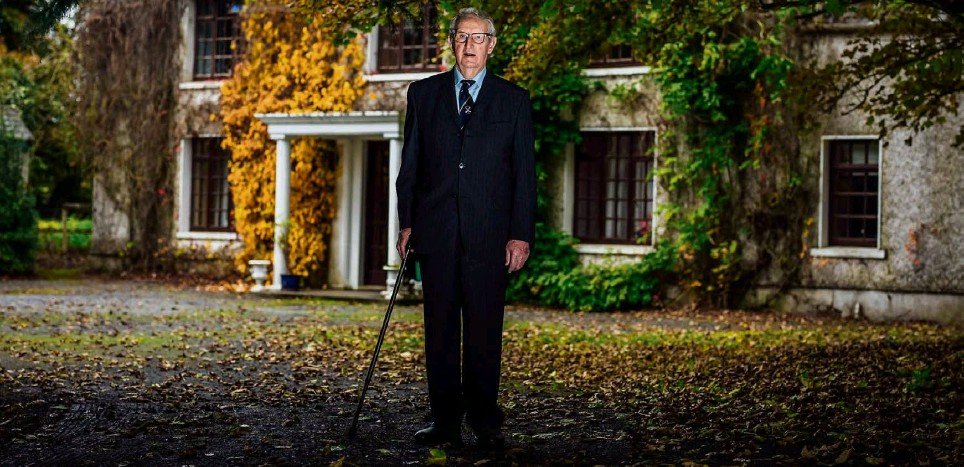 Jimmy Finn had an illustrious hurling career which commenced in 1948 playing minor hurling with Tipperary and which came to a premature end in 1959 after he sustained an eye injury playing with his club against Roscrea in the North Tipperary championship. During this short time he won an All Ireland minor hurling medal in 1949, three All Ireland senior hurling medals in 1950, 1951 and 1958, and captained the team to victory in 1951 at the age of nineteen. He played for Munster on numerous occasions, winning four Railway Cup medals, played ttree times for Ireland against Combined Universities/The Rest, and he also won six National hurling league medals and played in two more finals, losing both. He won three county senior hurling championships with his club in 1949,1950 and 1953, and he received numerous Awards at Local, Provincial and National level, his greatest being his selection on the Team of the Century at right half back in 1984, a fitting tribute to his ability at a top class hurler. In early March this year he recieved the belated Tipperary Association Dublin Hall of Fame award for 2019.
In addition to his hurling success the book will also focus on the many other aspects of his fulfilled life, school, farming, cattle dealing, horses/greyhounds, family, community life in Borrisoleigh, life growing up in the Ireland of the 40/50/60's, etc etc. The book will be a sizeable production of approx 300 pages, with a big number of photographs.
To help defray the substantial publishing costs a 'Patron' scheme has been set up towards the Book 'Jimmy Finn A Tipperary Legend'. For €50 anyone can become a Patron and all Patrons will be greatly appreciated, acknowledged in the book and will receive a hardback copy. The officers of the Borris Ileigh Club have kindly agreed to administer the Patron scheme on Martin's behalf. The Borris Ileigh GAA bank account details is as follows:
IBAN: IE70 BOFI 9044 6511 3217 66
Also a person can become a Patron by contacting Martin (086 1675355) directly or John Costigan (086 8322454)
Closing date for receipt of patronage is Sunday October 31st.
---
Tipperary GAA Yearbook
The 2022 Tipperary GAA Yearbook is being compiled at present and the Yearbook committee is seeking articles and information for inclusion.
Clubs that have accomplished any unique achievement in 2021 are requested to send through an appropriate article for inclusion. Similarly, in another disjointed year on and off the field of play, it is most important that clubs record and document any charity or fundraising events they undertook. These events epitomize the heart and soul of the GAA in every parish and their community across the Premier County.
The Yearbook committee are looking to all clubs to submit any obituaries of their deceased members in the last 12 months. The maximum number of words for an obituary is 150 and please include the club name and the years also, e.g. 1939-2021, as well as his/her G.A.A. achievements and a photograph of the deceased person.
The deadline for sending information is Monday, 15th November. Please e-mail information and photographs which must be named to Tipperary Yearbook Committee at yearbook.tipperary@gaa.ie
---
Tipperary GAA Scene
If there is anything you feel should feature in this column going forward, please feel free to forward it to pro.tipperary@gaa.ie