Tipperary GAA Scene – November 1st 2016
by PRO Joe Bracken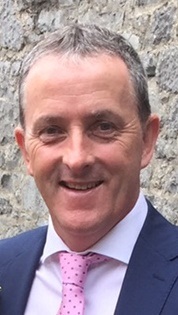 TIPPERARY WATER SENIOR FOOTBALL
Congratulations to the new kingpins in Tipperary club football for 2016 Loughmore-Castleiney, following their 1-9 to 1-6 victory over Moyle Rovers in the Tipperary Water Co. Senior Football Final in Cashel on Sunday last. This was Loughmore's third win in four years having being back to back champions in 2013 and '14.
Leahy Park in Cashel was in splendid condition for the final thanks to the host club Cashel King Cormac's led by Chairman, TJ Connolly and his colleagues who had everything in order for the final. Coupled with the wonderful weather the scene was set for a fascinating final.
In what was a close enough contest Loughmore-Castleiney just about had enough for Moyle Rovers on the day. Unfortunately the wide count took from what could have been a closer affair on the board but that didn't detract from a tough encounter well controlled by referee David Grogan (Aherlow) and his officials.
Football committee chairman, Joe Hannigan presented the O'Dwyer Cup to a jubilant Loughmore-Castleiney captain Liam McGrath. Man of the Match sponsored by John Quirke Jewellers Cahir, was Cian Hennessy (Loughmore-Castleiney).
TIPPERARY WATER JUNIOR HURLING
Next Saturday, November 5th in Boherlahan, in the Tipperary Water Junior 'A' Hurling Final, Loughmore-Castleiney meet Ballybacon-Grange at 2.30pm. In the Munster semi-final on November 13th, Ballybacon-Grange will be away to Ballyduff Lower (Waterford) at a Waterford venue.
The finalists are also known in the Tipperary Water Junior 'B' Hurling Championship as Portroe defeated Carrick Swans 1-15 to 0-10 and Upperchurch-Drombane got the better of Cashel King Cormacs on a 1-18 to 3-07 score line in the semi-finals last Saturday. The final is set for Kilcommon on Sunday, November 13th at 2pm.
TIPPERARY WATER JUNIOR FOOTBALL
The semi-finals of the Tipperary Water Junior 'A' Football Championship took place last Saturday as well with Clonoulty-Rossmore having a two point win over Ballingarry with the final score here reading 0-12 to 0-10. In the other semi-final Loughmore-Castleiney got their weekend off to a great start with a 0-16 to 1-8 victory over Carrick Davins.
This final will go ahead on Saturday, November 12th next and regardless of the result Clonoulty-Rossmore will represent Tipperary away in the Munster Junior Football championship to either Gabriel Rangers of Cork or Meelick of Clare in the Munster semi-final on weekend of November 20th. Elsewhere, in the Tipperary Water Junior 'B' Football Championship also last Saturday, Arravale Rovers easily saw off the challenge of Boherlahan-Dualla 1-13 to 1-4 to reach the final.
INTERMEDIATE HURLING
On Saturday next in the County Intermediate Hurling Relegation Arravale Rovers and Rockwell Rovers meet in round 2, in Golden at 2.30pm. For a full round up of all fixtures and results across the Premier County please view the county website at http://tipperary.gaa.ie
MUNSTER HURLING CLUB CHAMPIONSHIPS
Congratulations to Thurles Sarsfields who defeated Ballygunner (Waterford) by 0-17 to 0-16 in the AIB Munster Club SHC Q-Final last Sunday. Congratulations to Padraic Maher also as he continued his terrific form by winning the man of the match award.
Next Sunday, November 6th, Thurles Sarsfields take the road to Cusack Park, Ennis where they will take on the Clare champions Ballyea at 2pm in the Semi-Final with referee Diarmuid Kirwan (Cork) in charge.
Newport are also on the road on Saturday, November 5th, as they head to Fraher Field, Dungarvan to play Lismore in the AIB Munster GAA Hurling Intermediate Club Championship Semi-Final at 2pm.
MUNSTER INTERMEDIATE FOOTBALL
Commiserations to Fethard who lost to Kerry winners Kenmare in the Munster Intermediate Football Club Championship Quarter-Final in Clonmel on Sunday last.
ALL-STAR AWARDS
This Friday night, November 4th, the GAA/GPA All-Star Awards for 2016 will be handed out at a ceremony in the Convention Centre with Tipperary fully represented in the hurling category and also well in the mix in the football equivalent. We send best wishes to all our players who did both themselves and the county proud with their achievements this year.
The Tipperary players nominated in hurling are the starting fifteen in the All-Ireland Hurling Final, who are in case anyone needs reminding; Darren Gleeson (Portroe), Cathal Barrett (Holycross-Ballycahill), James Barry (Upperchurch-Drombane), Michael Cahill (Thurles Sarsfields), Seamus Kennedy (St. Marys), Ronan Maher (Thurles Sarsfields) Padraic Maher (Thurles Sarsfields), Brendan Maher (Borris-Ileigh), Michael Breen (Ballina), Dan McCormack (Borris-Ileigh), Patrick Maher (Lorrha-Dorrha), Noel McGrath (Loughmore-Castleiney), John O'Dwyer (Killenaule), Seamus Callanan (Drom & Inch) and John McGrath (Loughmore-Castleiney).
For the prestigious Hurler of the Year, Tipperary has two of the three nominations in Seamus Callanan and Padraic Maher. Young Hurler of the Year nominee is Ronan Maher (Thurles Sarsfields).
There are five Tipperary players among the football nominations; Evan Comerford (Kilsheelan-Kilcash), Robbie Kiely (Carbery Rangers), Peter Acheson (Moyle Rovers), Michael Quinlivan (Clonmel Commercials) and Conor Sweeney (Ballyporeen). Young Footballer of the Year nominees are Josh Keane (Golden-Kilfeacle) and Jimmy Feehan (Killenaule).
RETIREMENT
After a wonderful career in the blue and gold for Tipperary, we extend best wishes and an enormous amount of thanks to Conor O'Brien (Éire Óg Annacarty Donohill) who called time on his inter-county career last week. Since making his senior debut in 2007 Conor has collected 2 All-Ireland Senior Hurling medals in 2010 and 2016, 5 Munster Senior Hurling medals in 2008, 2009, 2012, 2015 and 2016 in twenty two championship appearances, Conor also has 1 National Hurling League medal won in 2008.
FRIENDS OF TIPPERARY FOOTBALL
A well-attended official launch took place in the Horse & Jockey Hotel, of the new membership scheme of the Friends of Tipperary Football for 2017. All monies raised from the membership go directly towards Tipperary Football teams and the support and fundraising efforts of the 'Friends' was instrumental in the success of Tipperary Football in 2016. 2017 membership is now on sale and tickets at €20 each can be had from any committee members or the Divisional coordinators, Kevin Barron (West), Trish Gavin (Mid), Aidan McNamara (South) and Joe Hannigan (North) and will carry prizes of tickets to the All-Ireland and National Football League fixtures.
Initial sales are tremendous and the Tipperary Football Committee and the Friends are hugely encouraged by this and are asking all Tipperary supporters to continue on the great support shown to the senior footballers in the All-Ireland semi-final and to take out membership straight away.
SLIEVENAMON ASSOCIATION
The Slievenamon Association in Kilkenny is holding its celebration Dinner Dance in The Pembroke Hotel on Friday week, November 11th at 8 pm. Guests will include the prodigal Liam McCarthy which is being welcomed back to the Marble City after a few years' absence. Music is provided by Silver Dollar.
All are welcome to attend for a night of celebrations with the Tipperary folk living in Kilkenny. For info, tickets etc. contact the Secretary on (086) 8105182 or the Chairman on (087) 2210372.
TIPPERARY G.A.A. CLUB, NEW YORK
The County Tipperary Hurling Club New York will hold their 2016 Celebration Banquet on Saturday, December 3rd at Lake Isles Country Club, 660 White Plains Road, Eastchester, NY 10709. Guest of Honour is Joe Stapleton (Roscrea) with Special Guest of Honour Tadgh O'Connor (Roscrea) Captain of the All-Ireland winning Tipperary team of 1971.
In this great year for Tipperary hurling, the County Tipperary Hurling Club New York also welcome Special Guests – Tipperary Co. Board Chairman Michael Bourke, Tipperary Senior Hurling Manager and Captain -Michael Ryan (Upperchurch-Drombane) and Brendan Maher (Borris-Ileigh) as well as Tipperary Minor Hurling Manager and Captain – Liam Cahill (Ballingarry) and Brian McGrath (Loughmore-Castleiney).
Following his sides terrific run in this year's football championship the New York Club also welcome Tipperary Senior Football Manager – Liam Kearns.
The Player of the Year is Luke O'Loughlin and the Tipperary "Man of the Year" is Brendan Maher (Roscrea).
Proceedings get under way at 8:00 pm with a Cocktail Hour followed at 9:00 pm by Dinner and Dancing. Music will be provided by New York Showband.
Tickets are $110 per person. The Journal Chairman: Pa Ryan (914) 275-5734/ryanpa84@yahoo.com and Dance Chairperson: Brendan Maher (646) 361-5544/kellymaher1@hotmail.com
President: Sean Sheppard (914) 473-8102, Vice President: Pat Costigan (917) 270-6774
Transportation provided from McKeon's Bar at 7:15 pm sharp
NORTH SCÓR NA NÓG
The North Final of Scor na nÓg will take place in Birdhill Hall on Friday the 18th of November, starting at 7.30pm. All clubs are encouraged to take part and winners will go forward to the County Final in Cashel on Friday the 2nd of December.
ANNUAL GAA MEMORABILIA FAIR IN THURLES
Lár na Páirce, the GAA Museum in Thurles, will hold a GAA Memorabilia Fair in Thurles Sarsfields Social Centre, (beside Semple Stadium) on Sunday, November 27th from 12.00 noon to 4.00pm.
At this Memorabilia Fair, patrons will be given the chance to browse, purchase and search a large selection of Match Programmes, Club Histories, Hurling, Football, Camogie and Handball publications, not to mention a host of other somewhat rare GAA material, and all in the pleasant and spacious surroundings of Thurles Sarsfields Clubhouse.
Dealers, collectors, sellers and swappers are cordially invited to attend this event, where it is hoped they will find unusual and rare material aplenty to interest everyone in attendance.
Sales positions, free of charge, can be booked in advance and anyone interested should contact the organisers before November 24th next.
Admission is €3, with accompanied children free.
For further information on this event, please contact Seamus J. King, Tel: 087 2246245 or Liam Ó Donnchú, Tel: 086 6036547 or email larnapaircemuseum@gmail.com
This is one upcoming event certainly not to be missed by all lovers of GAA sports.
TIPPERARY GAA SCENE
Information concerning all areas in the GAA will appear in this section in the future. If you wish to include any item of interest in future articles, please e-mail at pro.tipperary@gaa.ie on or before 3.00pm on Monday. Visit the Tipperary GAA web site at http://tipperary.gaa.ie to keep up to date with all the latest news in Tipperary GAA circles.