Tipperary GAA Scene – May 11th 2022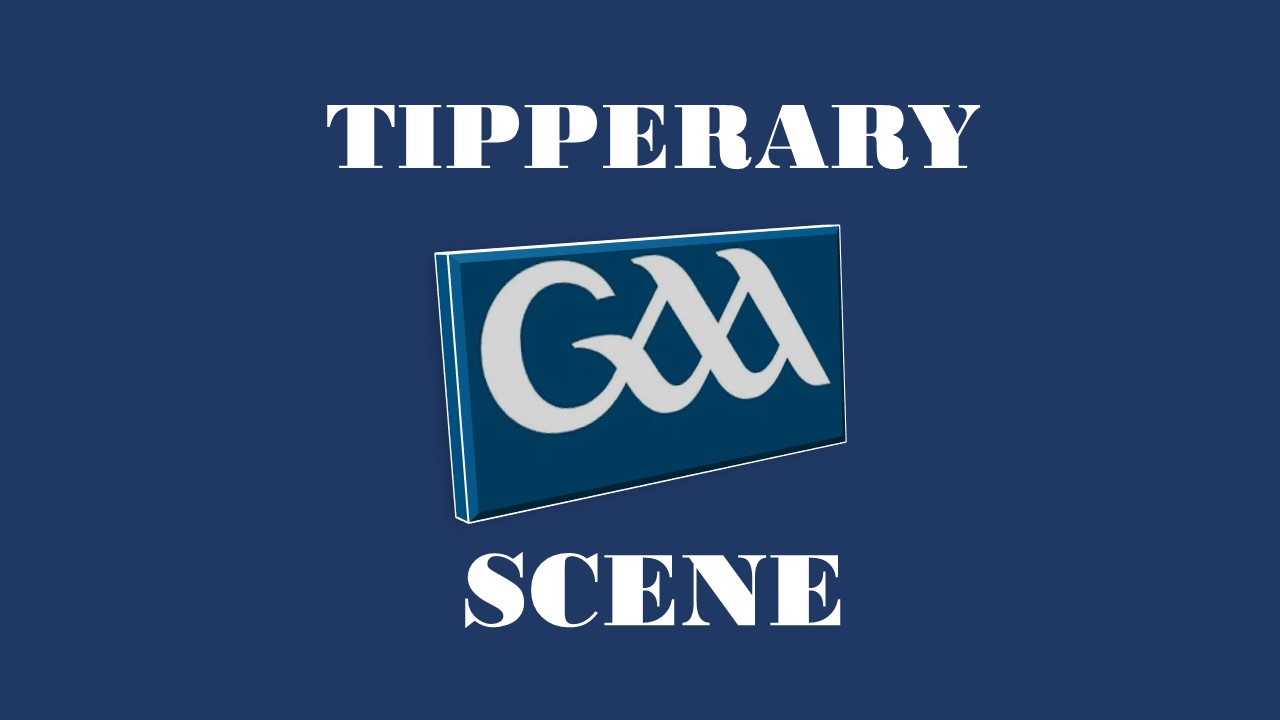 ---
Munster Senior Hurling Championship
Hard luck to our senior hurlers who lost out to All Ireland champions Limerick last Sunday in the Munster championship. While the result may not have gone our way, the players and management can be proud of how they performed and had we got a little bit of luck in the closing stages of the game, perhaps the result may have been different. We now play Cork on Sunday week May 22nd in our last game of the round robin competition.
---
Munster Minor Hurling Championship
Our minor hurlers make the trip to the TUS Gaelic Grounds this Wednesday May 11th where they will play Clare in this year's final. Having performed very well in their semi final win over Waterford, all involved will know that past results stand for nothing when it comes to finals and nothing less than their best performance of the year will be good enough to claim the title. We wish manager James Woodlock and his charges the very best of good luck and heres hoping that this bunch of young men can raise the spirits of all Tipperary people.
---
Munster Senior Football Championship
FBD Semple Stadium is the place to be this Saturday evening, May 14th when our senior footballers play Limerick in the Munster semi final at 7pm. The team go in to this game having overcome Waterford two week's ago and will be well aware that Limerick will be  very tough opponents. Playing a Munster semi final in our home venue provides all supporters of Tipperary GAA with a great opportunity to come out in large numbers and show the players some very well deserved support. Tickets for the game are now available via the GAA website and also in selected SuperValu and Centra stores.
---
Munster Minor Football Championship
Well done to our Minor footballers who won the Daryl Darcy cup with a well deserved win over Limerick in the phase 1 final in Mallow last week and by virtue of this win have qualified for the Munster minor football semi final where they will play the losers of Kerry v Cork. The game is scheduled to take place on May 19th in FBD Semple Stadium.
---
Munster Under 20 Hurling Championship
Commiserations to our under 20 hurlers who had give way to Limerick in their Munster final which took played in the TUS Gaelic Grounds on Wednesday May 4th in what was a very entertaining and skilful game. Thanks to all the players who were involved throughout the year and also the management team lead by Brendan Cummins who put many hours of work into making sure that this group of players were prepared to the very highest standard possible. A large number of the panel will be available for selection in 2023 which gives great optimism to all involved.
---
Michael Hogan Festival of Football
On Friday 6th May the Tipperary Football Committee launched the second annual Michael Hogan Festival of Football with the U11 tournament due to take place at diff venues across the county on the 28th May 2022 (the U13 tournament will take place in October).
This initiative by the Football Commitee proved to be one of the highlights of the calendar year in 2021 with over 2,000 children coming together over two weekends in October for the u11 and u13 tournaments.  One of the aims of the Tipperary Football Committee is to raise the profile of Gaelic Football within the county and there is no doubt The Michael Hogan Festival of Football is an important event in achieving this aim. More importantly however, it affords players at the U11 and U13 grades the opportunity to play and to enjoy the game of Gaelic Football.  While there will always be an element of competition in these tournaments, the emphasis this year is very much on enjoyment and encouraging children in every corner of the county to develop both their own skills and an interest in and love of the game.
In conjunction with the Friends of Tipperary Football (without whose support this tournament couldn't go ahead), the County Juvenile Committee and Tipperary Coaching & Games Development, The Michael Hogan U11 Festival of Football will be run as follows:
Competition takes place on Saturday 28th May
Format similar to Feile & Peil competitions with each location hosting their own independent competition.
Each venue to host eight clubs with two groups of four
Teams will be graded as per feile/peil on a county wide basis.
We look forward to seeing all clubs in the county represented on the 28th May on what promises to be a memorable day for all the players involved
---
Tipperary Association Dublin
The Tipperary Association Dublin has announced the date of the function at which the 2021 Awards will be presented. Making the announcement the President of the Association, Tom Sherlock, said that the Association was delighted and excited at being able to hold the function after an absence of three years! The function will be held on the 2 June in the Louis Fitzgerald Hotel, Newlands Cross, Naas Road, Dublin 22.
The Person of the Year Award will be presented to jockey supreme Rachael Blackmore for her outstanding achievements in 2021. Last year, Rachael made history a number of times. She became the first female jockey to win the Champion Hurdle at the Cheltenham festival and went on to become the first female jockey to win the leading jockey title at the festival. More was to come when she rode Minella Times to victory in the 2021 Grand National, the first female jockey to do so.
The Hall of Fame for 2021 will be awarded to joint winners Len Gaynor and Margaret (Peg) Rossiter.
Len Gaynor of Kilruane MacDonaghs and Tipperary hurling fame has been chosen to be inducted into the Tipperary Association Dublin Hall of Fame for 2021. Len Gaynor's illustrious career, on and off the field, exemplifies and typifies all that is best in a Tipperary person. His spirit and courage combined with his natural ability made him an outstanding performer for club, county and province. He went on to play very successful roles as a manager and coach at club and county level.
Margaret (Peg) Rossiter will also be inducted into the Hall of Fame for 2021. Clonmel woman, Peg is an award-winning journalist, local historian, a social columnist and an esteemed contributor to the Clonmel Nationalist for many decades. An activist on a range of social, women and environmental issue she has been a force to reckon with over the years. Apart from her journalistic endeavours Peg has also made a hugely significant contribution to Clonmel and to the surrounding area of south Tipperary.
In conclusion Mr. Sherlock said he hoped to see a great turnout of Tipperary people on the 2 June and he looked forward to meeting up in person with old and new friends after three years.
The Hotel is offering special overnight rates for those attending the function which will commence at 7.30 with pre dinner drinks with dinner at 8.00 pm. Tickets €50 each from Pat Ryan, Hon Secretary, 11 Foxfield Grove, Raheny, Dublin 5
Tel.: 087 6376663 or proriain@gmail.com
---
Tipperary Ladies Football
Pride of place this week goes to Tipperary under 14 ladies football team who beat a very good Meath team in Portlaoise on Sunday.
Played in windy condition the game was tied at 3pts all after 13 minutes. Meath started to  pile on the scores and went into a lead of 1-8 to 0-4 after 24mins. Tipperary closed the score down to a point at half time Meath 1-5 Tipperary 0-7.
Second half was when Tipperary  levelled  1-7 to 0-10 .  A wonderful goal by Abbie Hogan put Tipperary in front  1-10 to Meath 1-8.  The game ebbed and flowed between the two teams with Meath getting a lucky goal to put them ahead Meath 2-10 to 1-11. With 4 minutes remaining Tipperary scored 2 – 1  Rachel Coffey and Amy O Connor getting the Tipperary goals. Final score Tipperary 3-12  Meath 2-11.
The All Ireland Final will be in two week's time against Kildare . Support for this fantastic team would be appreciated.
Tipperary Team C Grogan ( Aherlow) N Dwan ( Boherlahan Dualla ) T Bourke  (Templemore) L McGrath ( Hollycross Ballycahill)  J Grey captain ( Templemore ) Kate Nevin ( Templemore) L Moore ( Mullinahone ) S Lonergan ( Ardfinnan) A O Connor (Cahir ) R Coffey (Brian Borus )  Abbie Horgan  (Boherlahan Dualla ) A Ryan ( Arravale Rovers ) G Hogan ( Arravale Rovers ) C Cahill ( Hollycross Ballycahill ) L Flannery(Galtee Rovers ) K Hennessey ( Rockwell Rovers ) C Moriarty ( Aherlow)  Z Tierney ( (Clonmel Comm ) H Kiely ( Cahir) S O Grady ( Arravale Rovers ) N Buckley (Templemore) G Tuohy ( Galtee St Pecauns) A Smith ( Brian Borus ) A McCarra ( Ballyporeen) G O Dwyer (Rockwell Rovers ).
Management Ed Burke Manager  FLO Annmarie Martin  Mentors Stephen O Brien, Barry Bourke, Cathal Moloney and Mary Meaney .
---
All Ireland Scór Na nÓg Final
The May bank holiday weekend was a big weekend for our Tipperary Scór Na nÓg acts who competed in the All Ireland Final in the INEC in Killarney. Represented by Newport (Trath Na gCeist) and Newcastle (Rince Foirne) it promised to be a celebration of wonderful culture. First up in the Brehon Hotel our Trath Na gCeist team of Damien, Dara, Ailin and Darragh represented the county with pride and finished joint 4th at the table quiz portion of the competition. Although this wasn't enough to advance to the stage, we are immensely proud of them. Maith sibh!
Newcastle Figure Dancers opened the competition with pride and danced brilliantly in front of the large crowd. Later in the day they were crowned Scór Na nÓg Champions following on from their Senior dancers All Ireland last November. We congratulate all the girls and a special word of congratulations to their coach Kathy McGrath for all her work!
---
Tipperary GAA Scene
If there is anything you feel should feature in this column going forward, please feel free to forward it to pro.tipperary@gaa.ie