Tipperary GAA Scene – March 3rd 2021
Health and Wellbeing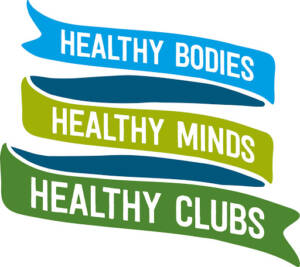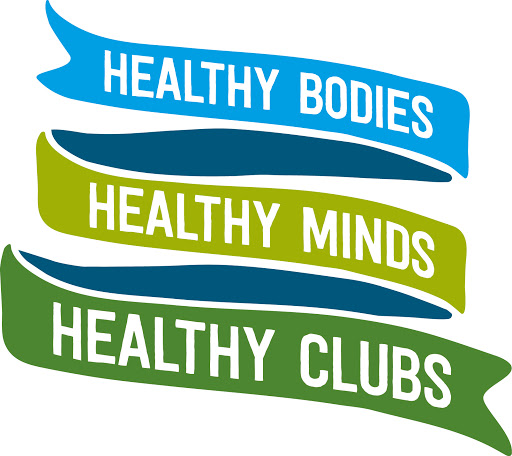 Age Action Ireland operates an information service for older people's issues & services throughout Ireland. During the pandemic Age Action has reconfigured its supports & services to ensure older people are prioritised, protected and supported during Covid 19. The aim of the service is to help older people and those supporting them at home or in the community through an initiative called Connect, Inform, Support. Details can be obtained by contacting the organisation by Telephone Monday – Friday 9.30 am – 1.30pm and 2.30 pm – 4.00pm or email helpline@ageaction.ie
Reading books benefits both your physical and mental health benefits which can last a lifetime. While libraries are not currently open for browsing or borrowing due to Covid restrictions members can use the library Borrowbox service online and choose from thousands of ebooks and eAudiobooks. It is still possible to join the library by applying for a library card online at librariesireland.ie Membership to all public libraries is free there is no age barrier to joining and membership allows you access the many services your local library offers.
---
Seachtain Na Gaeilge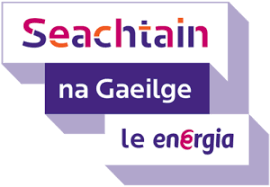 Tosaíonn Seachtain na Gaeile an tseachtain seo. Beidh sé ar suil idir 1ú Marta – 17ú Marta. Is deis íontach é chun cúpla focail a rá i rith an lae. Beidh go leor acmhainní ar fáil ar www.snag.ie,  freisin beidh go leor rudaí ar fáil ar leathananch Facebook 'Scór Thiobraid Árann'/ Seachtain Na Gaeilge provides us with a lovely opportunity to engage with our wonderful language. We encourage each and every one of you to give it a go and perhaps engage with some of the online activities taking place this year due to current restriction. Each day we will be posting a 'seanfhocal an lae' as well as plenty of resources for you and your clubs to engage with. Make sure to use the #SnaG21 & #GAAGaeilge on all your social media posts! We look forward to seeing your work over the nect fortnight. Bain triail aisti!
---
The Late Jim Max
We extend our sincere sympathies to the Max family on the passing of Jim on Friday last. Jim was heavily involved in GAA activities for many years and had served as Vice Chairman of his club Thurles Sarsfields and was also an active committee member for many years. Jim was also heavily involved in the Mid Tipperary GAA Board and served as Treasurer for a number of years as well as being the boards representative on Semple Stadium Management Committee for many years. And indeed It is from his involvement in match day activities in Semple Stadium that Jim will be best known. May he Rest in Peace.
---
Ardfinnan Walk of Life
All involved with the recent fundraiser wish to thank all those who contributed in any way ton its success. Ardfinnan GAA and LGFA were simply blown away by all the support they received from local businesses, local community, nationally and internationally.
From the bottom of our hearts we would like to thank absolutely everyone who got out and did their 5k, sent us in their photographs and donated to the go fund me page and who donated spot prizes. We can't wait to return to our pitches as soon as it is safe to do so and thanks to you all, we can now concentrate on developing the football skills, having fun and playing (and hopefully winning) matches with all the boys and girls, men and women.
---
GAA Covid 19 Update
As you will be aware by now, the Irish Government yesterday published their "Covid 19: Resilience and Recovery 2021" plan. There is no immediate change for sport outlined in the plan and as per our last communication to you, it is clear that no on-field activity will be permitted – even at inter county level – until Easter at the earliest. We will be seeking clarity on certain aspects of the provisions on sport in the new Government document and while the document does envisage the return of inter-county games at Level 4 and of some club games in Level 3, it remains impossible to plan a revised Master Fixtures calendar for 2021, as there is no indication at this point of when these Levels may kick in. The exercise is further complicated by the need to align our plans with whatever is permitted by the NI Executive for Counties and clubs in that jurisdiction. In the interim, and despite any speculation you may read or hear to the contrary, we would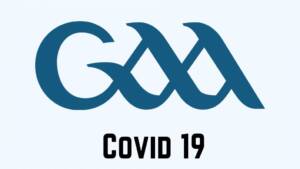 again reiterate that the GAA have not decided on what competitions may or may not be facilitated in any revised national fixture programme for 2021. Such decisions will be a factor of how much time is ultimately available to us, both for an inter county season and for the broader participation levels that will be necessary for a meaningful club season at both adult and underage levels. The next signpost on the road for society is likely to come in the week leading up to Easter. We will again communicate directly with Counties and Clubs at that point and once Government make clear whether they see any further relaxing of restrictions (for example allowing inter-county training or games) being permitted. We also want to assure you that we will publish a revised National Fixtures calendar at the earliest possible opportunity.  We thank you again for your patience and understanding of a very trying situation and we look forward with optimism to the resumption of GAA activities at all levels later in the year.
---
Game of My Life
"I remember floating around the field in the last four or five minutes, appreciating it. It was an incredible feeling knowing history was happening as we were still playing. The game of my life, because I've never known anything like it before or since." Colm Bonner recalls the magic of Tipp and Cork in Killarney in 1987 which is the game of his life. He is one of 35 players who feature in this new book that weaves a thread through the rich Tipperary hurling history from 1950 right up to the present day. The opening chapter features Jimmy Finn who marked Jim Langton whilst playing in his first All-Ireland final in 1950. He remembers too forking fifty trams of hay one day until it was time to go training! Theo English recalls the 1958 All Ireland final while the captain of that winning team, Tony Wall, remembers clearly one that Tipperary lost; a 1959 drubbing to Waterford! The glorious era of the 1960's, where Tipp won four All Irelands in five years, is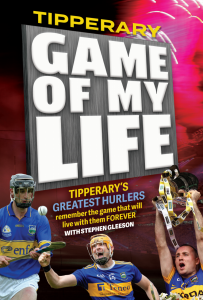 recalled by Matt Hassett and Len Gaynor. 1971 brought further glory against the Cats and in the book, that year is remembered fondly by Dinny Ryan, Tadhg O Connor, and of course, Babs Keating, who tells the definitive story of why he ended up playing the final 'sans boots and socks' against Kilkenny in 1971. Tommy Butler gives a beautiful account of his life where hurling played a pivotal part. Although games stand out in their memories, the camaraderie and lifelong ties amongst the players has always been something special as Eamon O Shea recalls: "It's the ties that binds us through the distance of the years" Each era brings new heroes as the book glides from the glamour of the Babs Keating managed Tipp teams, featuring accounts from Pat Fox, Michael Ryan and Michael Cleary among others, to the playing days of Liam Cahill, Eamonn Corcoran and Tommy Dunne. The current era is recalled by legends like Eoin Kelly and Padraic Maher right up to Noel McGrath who picked the sensational semi-final win against Wexford in 2019. 'Game of my Life' brings more depth to the rich tapestry of Tipperary hurling, and as much as the games, the book explores the lives of the players and how hurling has been central to everything for so many. Full of stories, memories and a feel of the clash of the ash; this book breathes hurling.
---
The full list of players and games featuring in the book is:
Jimmy Finn (1950 v Kilkenny), Theo English (1958 v Galway), Tony Wall (1959 v Waterford), Matt Hassett (1961 v Cork), Len Gaynor (1964 v Kilkenny), Dinny Ryan (1971 v Limerick), Tadhg O Connor (1971 v Limerick), Babs Keating (1971 v Kilkenny), Tommy Butler (1976 v Cork), Eamon O Shea (1979 under 21 v Cork), John Sheedy (1983 v Clare), Ken Hogan (1987 drawn game v Cork), Colm Bonner (1987 replay v Cork), Cormac Bonner (1988 v Cork), Declan Carr (1988 tournament game v Clare), Conal Bonner (1989 v Limerick), Declan Ryan (1991 v Limerick), Michael Cleary (1991 replay v Cork), Mick Ryan (1991 replay v Cork), Pat Fox (1991 replay v Cork), Joe Hayes (1991 replay v Cork), Liam Cahill (1996 drawn game v Limerick), Eamonn Corcoran (1999 drawn game v Clare), Tommy Dunne (2001 v Galway), Shane McGrath (2008 v Cork), James Woodlock (2009 v Kilkenny), Brendan Maher (2010 v Kilkenny), Lar Corbett (2010 v Kilkenny), Brendan Cummins (2010 v Kilkenny), Michael Cahill (2010 v Kilkenny), Eoin Kelly (2010 v Kilkenny), James Barry (2014 drawn game v Kilkenny), Paidi Maher (2016 v Kilkenny), Seamus Callanan (2016 v Kilkenny) and Noel McGrath (2019 v Wexford). Tipperary 'Game Of My Life' by Tipp FM Sports Editor Stephen Gleeson is published by Hero Books and is available now in all good bookshops.
---
Tipperary GAA Scene
If there is anything you feel should feature in this column going forward please feel free to forward it to pro.tipperary@gaa.ie