Tipperary GAA Scene – December 15th 2021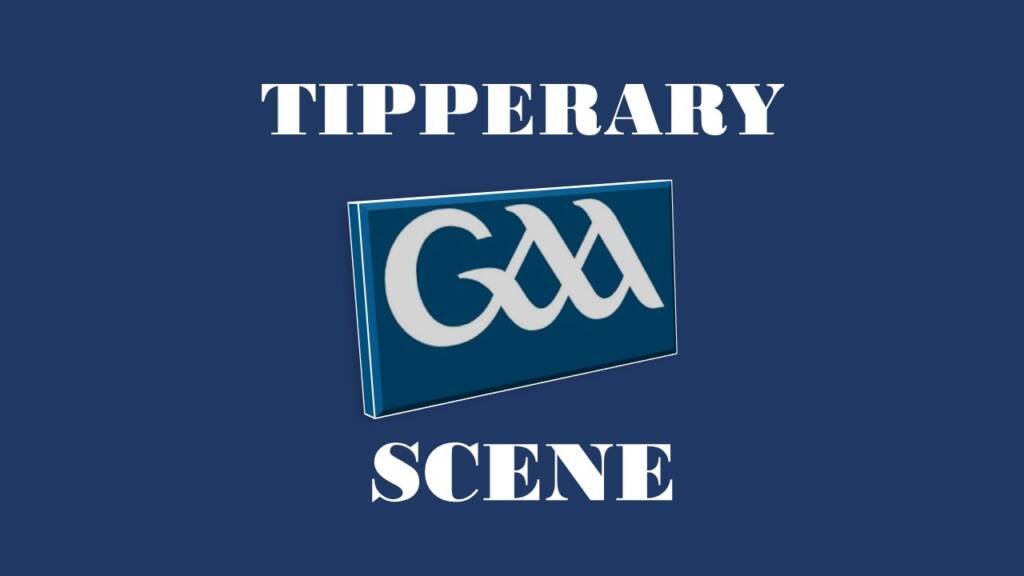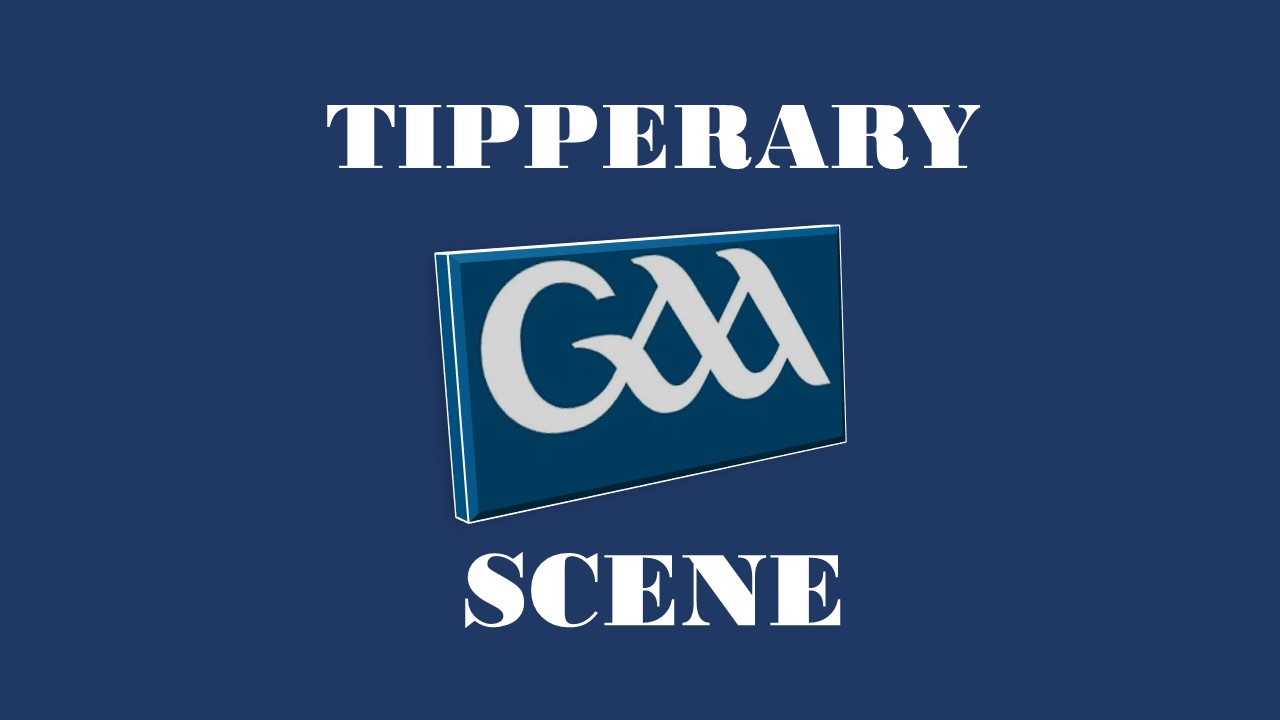 In this weeks Tipperary GAA Scene, we take a look back at the action in the Munster club championship last weekend as well as the upcoming fixtures this weekend. Also in this weeks column we look at convention 2021, the 2022 Tipperary GAA Annual. Central Council update and much more.
AIB Club Championships
There were mixed fortunes for Tipperary club teams in last weekends AIB Munster club championships semi finals. On Saturday Skeheenarinky made the short trip to Mallow where they played Ogonelloe of Clare in what can only be described as a very entertaining game of hurling. With the game approaching full time it looked as if our Tipperary representatives would be victorious but with time just up Ogonelloe struck to send the game into extra time. It would now take a big effort from the Skeheen men and they roved that they were up to the challenge and in the end they emerged victorious on a scoreline of 2-16 to 1-16. Skeheenarinky will now play their next door neighbours over the border in Cork, Ballygiblin in what is certain to be a keenly contested Munster final. This game will take place on the weekend of January 9th with full fixture details due to be announced in the coming days.
On Sunday the focus of everyone's attention was to Fraher Field in Dungarvan for the meeting of Loughmore-Castleiney and Waterford's Ballygunner in the AIB Munster club senior hurling semi final. Unfortunately for our Tipperary champions were unsuccessful on the day and while they did not win the game, they did win the hearts of many as they conducted themselves in an exemplary manner even when things were not going their way and as with all Tipperary teams they played the game the way it should be played and they gave everything they had in them to represent their club and county with pride and distinction. So after a 19 week run of games Loughmore-Castleiney's year has now ended and we congratulate the players and management on what can only be described as a phenomenal achievement that they can all be very proud of.
Its Munster Football semi final weekend this coming weekend and Tipperary have two teams in action. On Saturday in the Junior Football championship, Tipperary champions Ballina welcome Mount Sion of Waterford to Borrisoleigh for a 1.30pm throw in and having overcome Mountcollins of Limerick rather easily in the Quarter Final Ballina will be hoping to keep their good form going. On Sunday it's the turn of Tipperary's Intermediate champions Drom & Inch to welcome Kerry's Na Gaeil to Templetuohy for their semi final clash at 1.30pm. The Mid Tipp men have proven to be a formidable outfit in all their games this year, none more so than in their Quarter Final win over Portlaw. There is no doubt that Na Gaeil will prove to be a big challenge for Drom & Inch, but it's a challenge that they will embrace and take on without any great fear. Best wishes to both clubs and here's hoping that success will come their way over the weekend. Best wishes also go to Tipperary referee Sean Lonergan who has been appointed to take charge of the Munster senior football semi final clash of Newcastle West and Austin Stacks which takes place in Tralee on Sunday at 1.30pm.
Tickets for both games can now be purchased from the Munster GAA website via the following link: https://www.universe.com/users/munster-gaa-TR8ZGN . Please note that admission to both games is by pre purchased ticket only and cash will not be taken on the stiles.
---
County Convention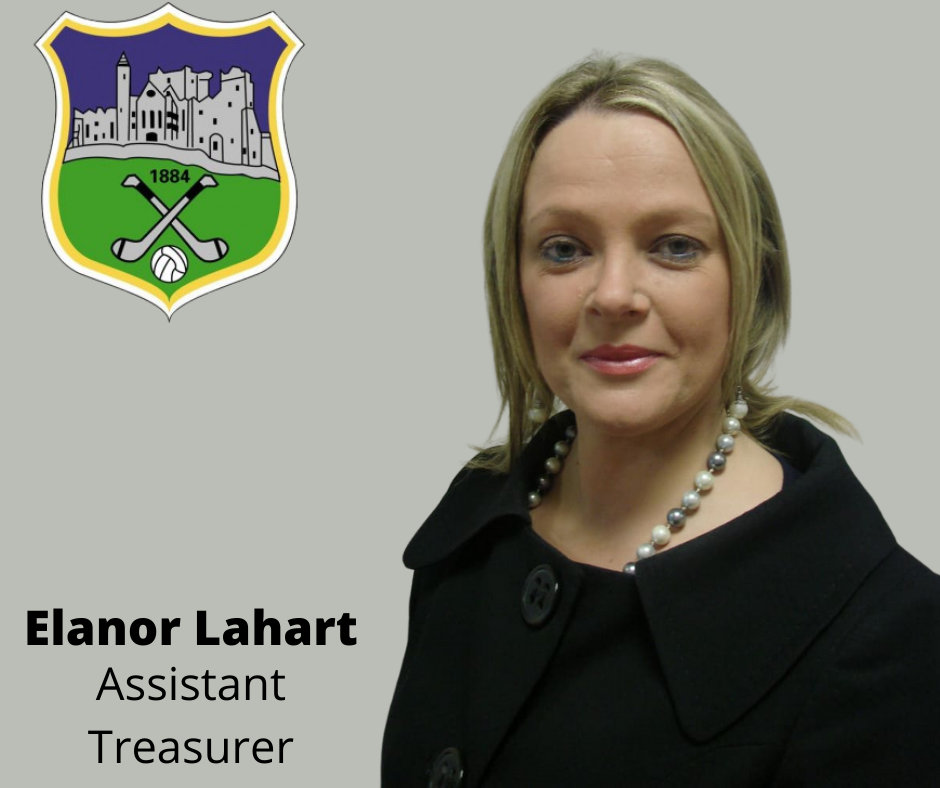 The Annual Convention of Coiste Chontae Thiobraíd Árann was held in The Dome, Semple Stadium last Monday, December 13th at 8pm. This year's convention was very well attended with a total of 186 delegates present. In a wide ranging report to convention, secretary Tim Floyd covered all the action both on and off the field over the last 12 months, Tim also informed convention that 2022 would be his last year in the role of Tipperary County Secretary. Treasurer Michael Power along with Ronan Spain delivered a very detailed set of accounts that show the finances of the board in a very healthy position. County chairman Joe Kennedy delivered a very comprehensive and thought provoking address to convention and among the areas covered was the announcement of a new partnership between Tipperary GAA and Setanta college from academy level right up to senior level in both hurling and football. There was one contest on the night which was for the position of Assistant Treasurer which resulted in the election of Killenaule's Elanor Lahart who defeated John O'Donovan of Thurles Gaels by 103 votes to 82. Best wishes to Elanor in her new role and thanks to John for his work over the last number of years as Assistant Treasurer.
---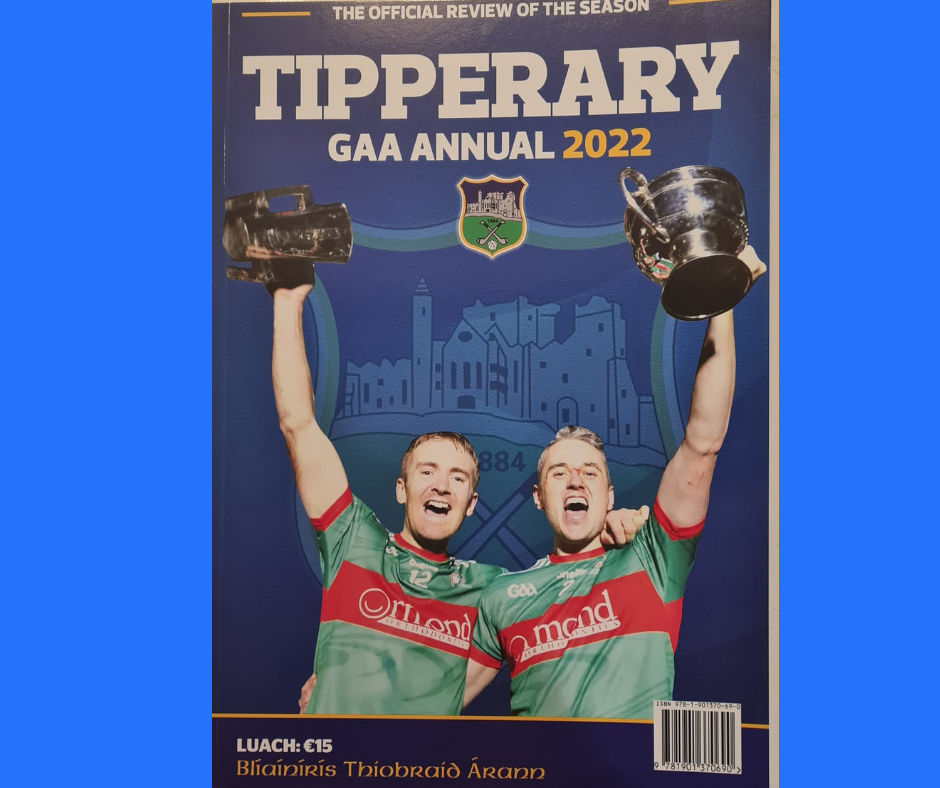 Tipperary GAA Annual 2022
The newest edition of the highly sought after GAA annual has now been completed by the very hard-working yearbook committee who have once again compiled a top class book with information and news from all over Tipperary. This year's book is now on the shelves of the premier county at a cost of only €15 which represents fantastic value for money.
---
Boherlahan Dualla Charity 5km Fun Run / Walk
This St Stephen's Day, Boherlahan Dualla Gaa are organising a charity 5km fun run/walk with proceeds raised going to the Irish Motor Neurone Disease Association. DBB Athletic Club will also be there on the day to give us a hand. So if you feel like getting some fresh air or working off some of the Christmas dinner, the event will start at 12:30pm on Sunday December 26th at the Boherlahan Dualla Gaa Grounds. Donations, large and small, shall be accepted on the day.
---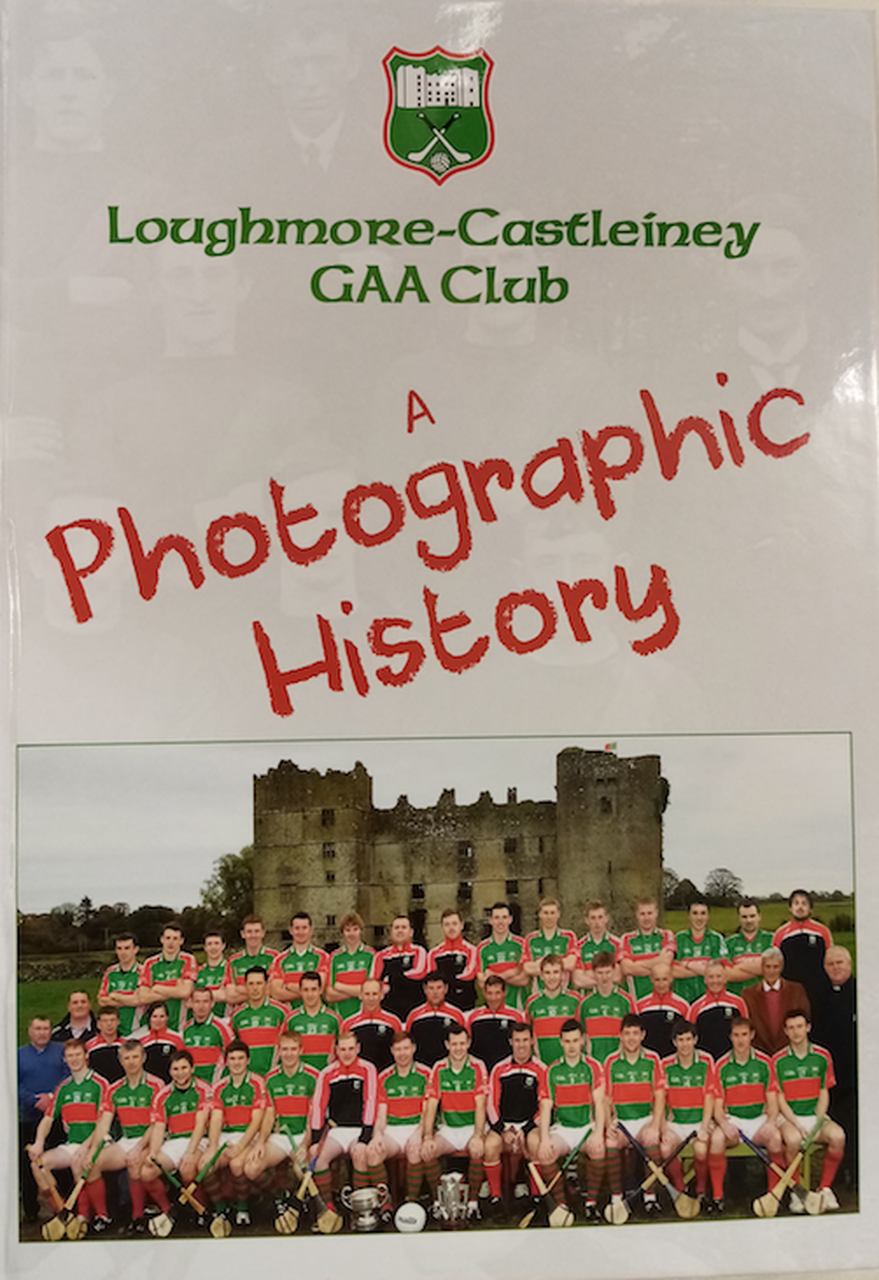 Loughmore-Castleiney Photographic History
A Photographic History of Gaelic games in Loughmore and Castleiney over 106 years. This book illustrates the history of Gaelic games in the parishes of Loughmore-Castleiney from 1884-present and was released to coincide with the centenary of Bloody Sunday, Croke Park, 1920.
Two parishioners Bill Ryan, Laha and Jim Ryan, Loughmore were involved that day in 1920, both of whom our current GAA grounds in Cugilla is named after.
Gaelic games have been played in both parishes since the founding of the Cumann Lúthchleas Gael in 1884. It also details how the two parishes played independently and united before joining together as one club in 1961. The clubs more recent history is also depicted in great detail from the Munster Hurling success in 2007 and the famous double of 2013 in both Hurling and Football. Copies of this book can be purchased in Centenary Co-Op Templemore, Bookworm Thurles or directly from Eugene Stapleton who can be contacted on 086 7833710.
---
GAA Generations seek 12 – 21 Year Olds to help in Oral Research Project
We are our stories, and we tell them while standing on the shoulders of those who came before us. Ireland boasts a rich tradition of passing our stories from one generation to the next. To honour that, and to capture a better understanding of what the GAA means to its members, we have launched 'GAA Generations' oral research project. What is GAA Generations? The idea is simple – we are inviting young GAA, LGFA and Camogie Association members aged 12-21 to record on their mobile phone a conversation with 'One Good Adult'; someone who they look up to and admire in the 55+ age bracket. It could be, for example, a parent/grandparent, a coach, or a teacher, past or present, that saw and nurtured your potential. Older participants will also be given the opportunity to quiz their young interviewees on their GAA experiences and how it may have impacted their understanding of who they are. What's the purpose of the project? GAA Generations aims to recruit between 500-1,000 young GAA, LGFA and Camogie Association members (aged 12-21 yearsold) who will receive online training in conducting an interview with a person of influence in their life aged 55+. The conversations with their selected 'One Good Adult', recorded on a smart phone along with a photo of the participants, will be stored on the GAA's eLearning platform and published as part of the GAA archive. For taking part, you will receive a UNESCO Chairs/GAA Youth Researcher Certificate of Participation. How can I get involved?_ If you are a young GAA, LGFA and Camogie Association member aged 12-21 years (inclusive) and would like to participate in this research project please complete the expression of interest form. For further information contact gaagenerations@gaa.ie or Blánaid Carney at +353 (0) 1 819 2387 You can also learn more via the following video link: https://youtu.be/2PvvVjI-Hbc
---
Central Council Update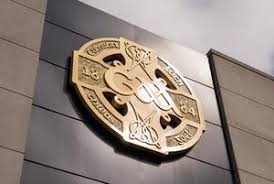 Virtual meetings of both Coiste Bainistíochta and Ard Chomhairle took place last month and the following matters, among others, were decided: Emergency Powers were extended for counties/provinces to 27ú Nollaig and for An Coiste Bainistíochta to 31ú Nollaig 2021. Congress 2022 will take place in the Connacht GAA Dome, Bekan, Co Mayo. Ard Chomhairle agreed to
submit Motions to Congress 2022 on foot of proposals from the Standing Committee on Playing Rules, the sliotar workgroup and Games Development Committee and also approved a Motion to allow another player to join the captain for acceptance of the trophy on behalf of the team. The Code of Behaviour (underage) was amended to assist the Child Safeguarding Committee in its work in ensuring compliance by all units with the Children's First Act and the Rules of the Association. The Rules Drafting Report arising from Motions approved at Special Congress was approved. The 2022 Master Fixture Plan was approved. It was agreed to allow Provincial pre-season competitions to proceed and recommence collective training on 8th December.
---
Scoreboard Equals Eircode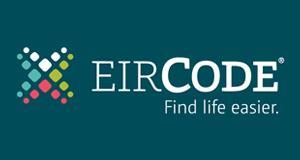 Following on from an incident at one of our games recently, where a spectator became seriously ill and required urgent medical attention, it has been suggested that all clubs should be encouraged to display their club grounds Eircode in a prominent position and as the scoreboard is probably one of the main focal points in every ground it is probably the best place to display your clubs Eircode. As we all know in an emergency the more information people have available to them the easier it is for everyone to deal with the situation. Some Eircodes are beside defibrillators which is fine, but the person calling an ambulance is usually not running towards the defibrillator area. If an Eircode is in the same location (scoreboard) in every pitch, we will know where to look & it will be very easy to spot. Not a huge investment but could be very helpful if needed.
---
Tipperary GAA Scene
If there is anything you feel should feature in this column going forward, please feel free to forward it to pro.tipperary@gaa.ie