Tipperary GAA Scene – August 25th 2021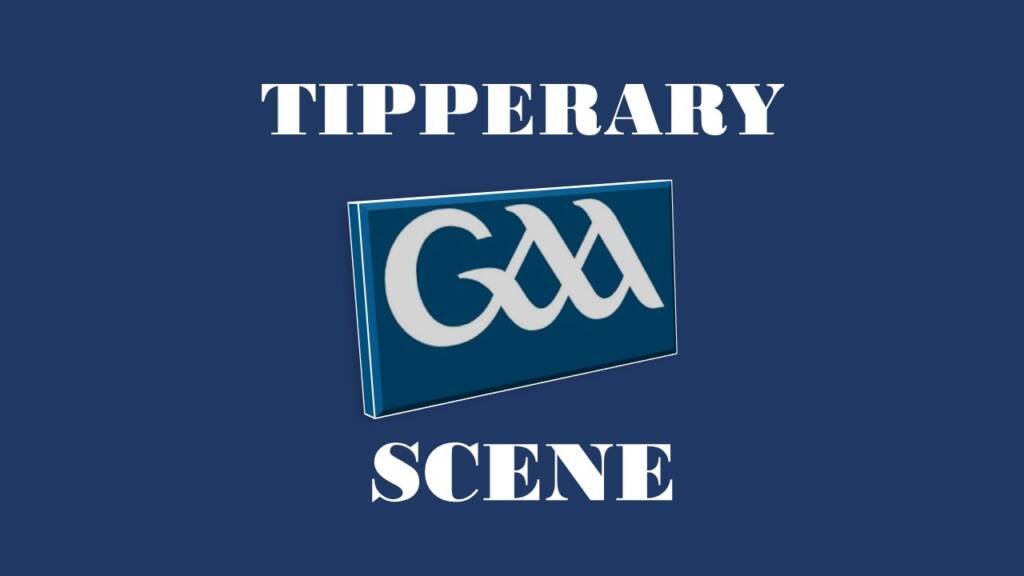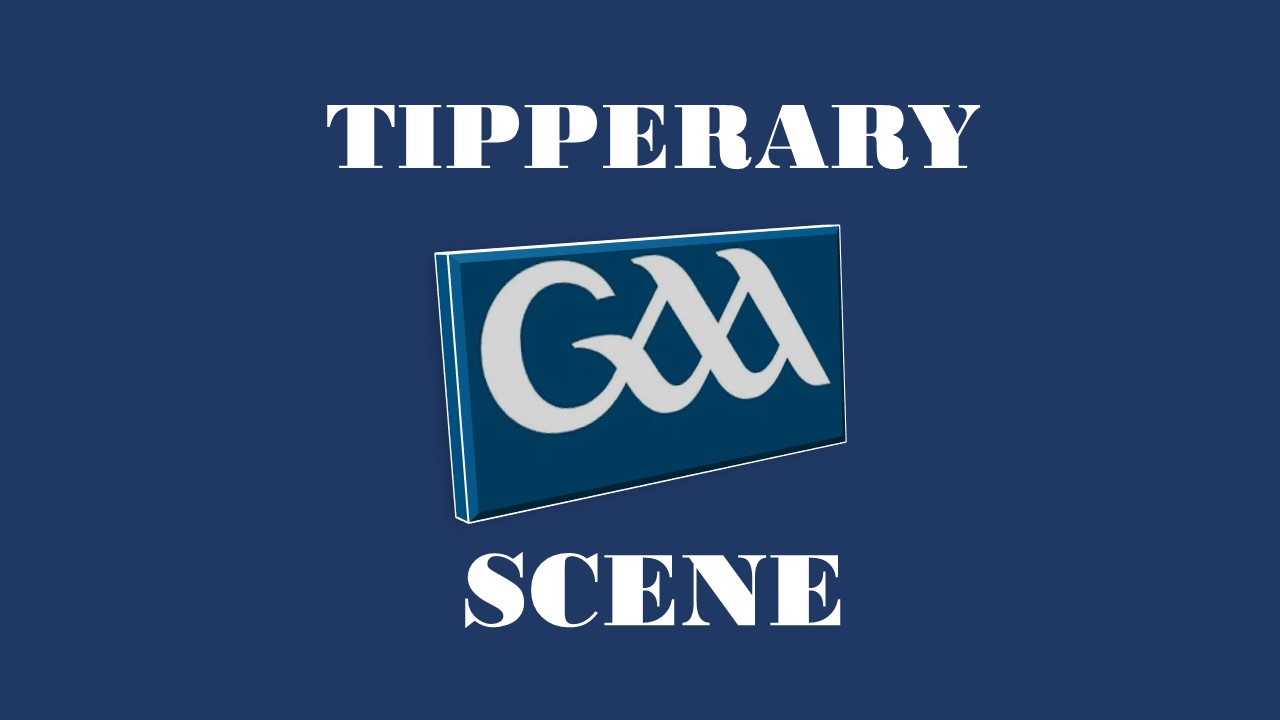 FBD Insurance County Championships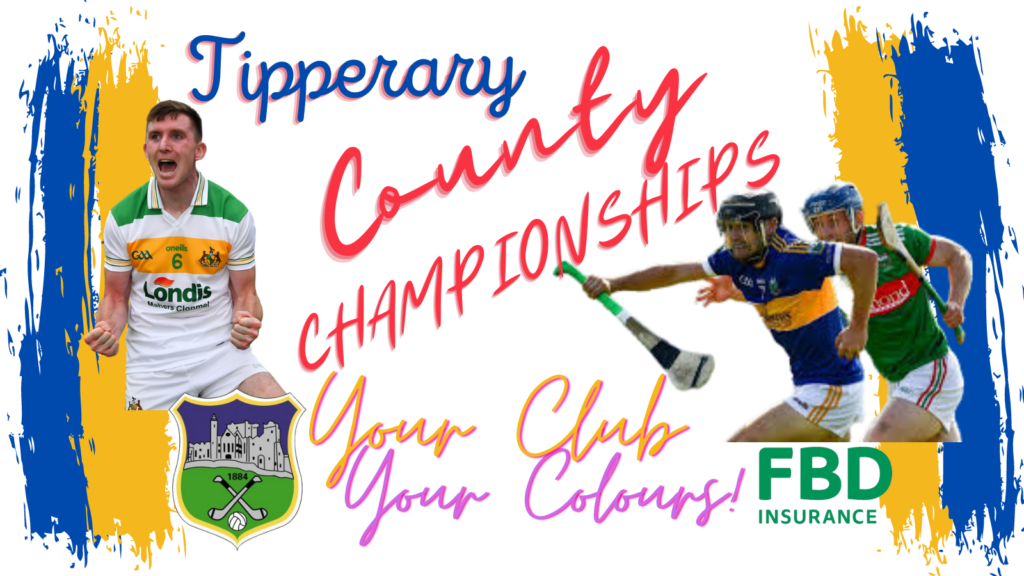 The launch of the FBD Insurance County championships took place in Semple Stadium last Thursday. The event was attended by members of the 2020 county championship winning clubs, members of Tipperary GAA County Board, representatives of FBD Insurance and special guest John McGrath. County Chairman Joe Kennedy thanked FBD for their continues support of gaelic games in Tipperary and said that the partnership has proven to very successful and beneficial to both the GAA in Tipperary and FBD. Michael Berkery chairman of FBD Thrust said that he looked forward to the 2021 championships and the great entertainment they bring. Michael said that FBD are delighted to be a part of the GAA in Tipperary and like the GAA they are a very community orientated organisation.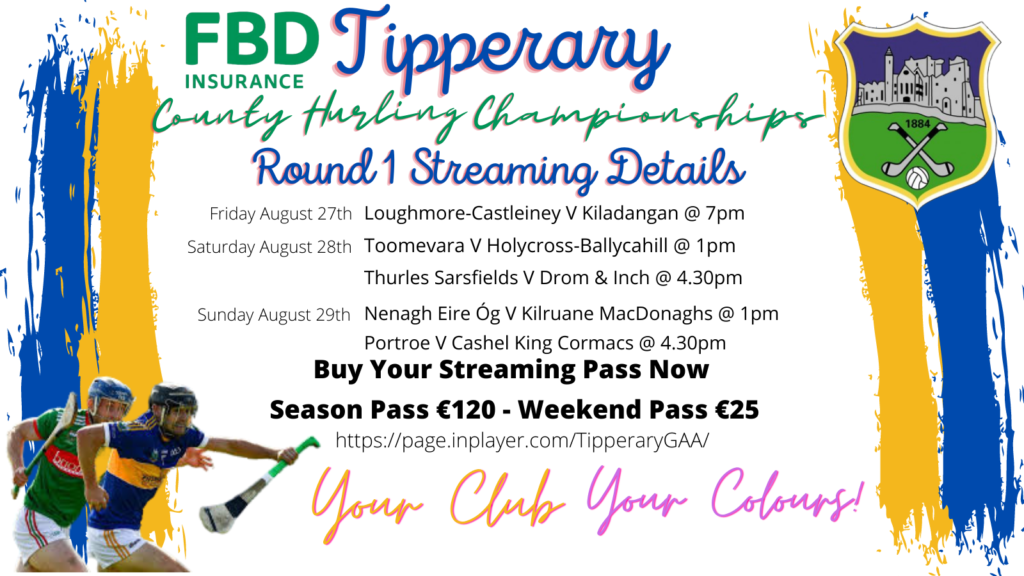 This weekend will see round 1 of the Dan Breen, Seamus Ó Riain and Intermediate hurling championships taking centre stage in what promises to be a great weekend of hurling around the county. The action will get underway on Friday evening when the 2020 county finalists Loughmore-Castleiney and Kiladangan renew acquaintances in Semple Stadium at 7pm in what should be another great game. With attendance numbers capped at 500 in Semple Stadium and 200 in other venues, Tipperary GAA have once again decided to give all our loyal supporters the opportunity to avail of our live stream service. In all there will be up to 40 games available to view over the coming weeks from various venues around the county and there are a number of purchase options to choose from. You can purchase a season pass for €120, which will give you access to all streamed games, a weekend pass for €25 which will give you access to all streamed games on that weekend, or you can purchase a single match pass for €10. All streamed games will have full live commentary from Stephen Gleeson and Paul Jenkins and analysis from various well known personalities. If you would like to avail of this fantastic service, all you have to do is go to https://page.inplayer.com/TipperaryGAA/ and select the option you want.
---
All Ireland Hurling Final
We extend our congratulations to Limerick on retaining the All Ireland senior hurling title last Sunday and we also congratulate referee Ferghal Horgan of Knockavilla Donaskeigh Kickhams and his team on a job very well done.
---
All Ireland Minor Football Final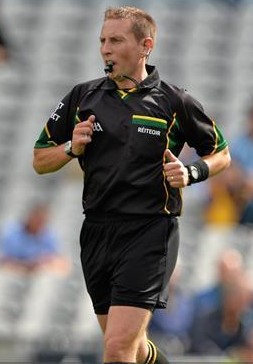 Meath and Tyrone will contest this year's Electric Ireland All Ireland minor football final which takes place in Croke Park on Saturday at 1pm. And just like the senior hurling final. Tipperary will be well represented on the day as Ardfinnan's Derek O'Mahony will be in charge of the whistle.This is a great honour for Derek, his family, his club and indeed his county. Derek has proven himself to be one of the best referees in the country and this appointment reflects how highly regarded Derek is by the GAA at national level.
---
Tipperary Clubs Draw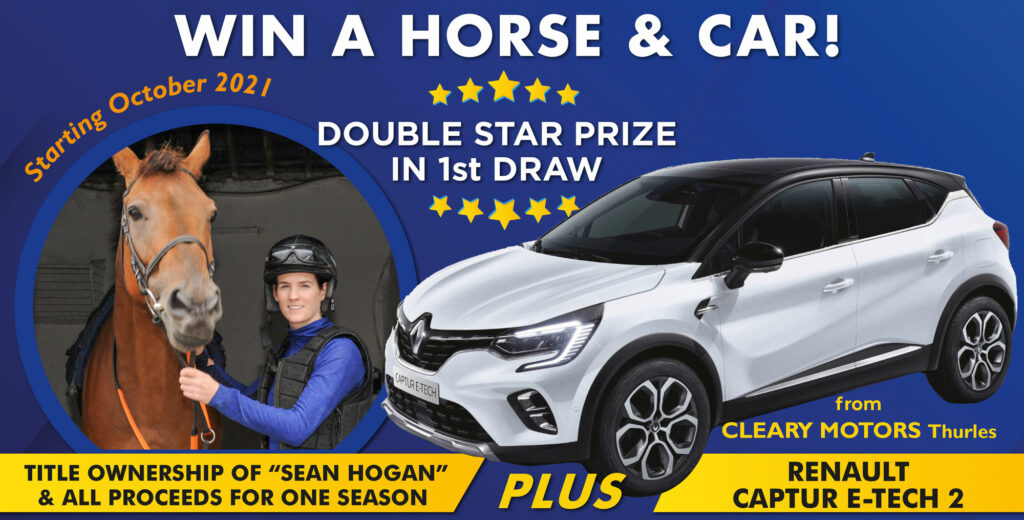 The all new 2021 – 2022 Tipperary Clubs draw has been launched and once again this year it is packed with amazing prizes, none more so than the star prize in draw no 1. Not only will the lucky winner be driving off in a brand new Renault Captur E-Tech 2 from Cleary Motors Thurles, they will also win title ownership of racehorse Sean Hogan. The winner collects all prize money from his races & gets to meet the horse and select colours that he runs in. Sean Hogan the 6-year-old prizewinning racehorse is trained in Tipperary by Mouse Morris. In total this years draw will have 11 cars, cash prizes ranging from €5000 to €200 as well as the monthly lotto jackpot which will be a minimum of €3000, and some very attractive holidays including a Family Holiday to Australia, Cheltenham Trip for 4, Florida Family Holiday, Lapland Trip for 4 and a Golf Holiday for 6. And as the saying goes "You have got to be in it to win it", so if you want to be in with a chance of winning a prize while also helping your local club financially, you can join now via the Tipperary GAA website https://tipperary.gaa.ie/shop/tipperary-2021-2022-draw/ , by contacting Lar Na Pairce or with your local club promoter and it only costs €100 for the year.
---
Friends of Tipperary Football
The Friends of Tipperary Football will hold their annual golf classic in Thurles Golf Club over two days on September 24th and 25th. This event is always a very enjoyable outing and always attracts great support from clubs, businesses, and individuals throughout the county and further afield. If you would like to enter a team at a cost of €120 you are asked to contact the event coordinator Martin Dwyer on 086 2549154 for more details.
---
2021 Feile Na Gael
On Saturday 21st August we played our Feile up to simi final stages . Over 14 venues we played 84 games on Saturday. This was a major undertaking and only for the great help of our hosting clubs co ordinators we would not have been able to run this competition they did a terrific job and we owe you a big thank you.  Also our County Coiste na nOg officers played a major role in ensuring everything ran smoothly on the day. We played Division 6 and 7 to a conclusion on Saturday.  Division 7 Final in Templemore result Kilruane Mac Donagh. 2-4 to JK Brackens 0-2 . Division 6 Final in Annacarthy    Sean Tracey's 2-11 to Ballyporeen. 1-9.
On Sunday we moved to DMP for the rest of our finals the results
Division 1. Durlas og 0-02      J K Brackens 2-04
Division 2 Roscrea 1-10          Boherlahen. 2-6
Division 3 Moneygall/ Clonakenny 2-4  Gortnahoe Glengoole 0-4
Division 4 Newport 0-10  Burgess 1-6
Division 5.Killanaule 1-6 Cahir. 0-4
A special thank you to Pat o Callaghan groundsman in Dr Morris Park for having the three pitches in pristine condition and lined and flagged for all the finals that were played there.. To our referees thank you without your help we could not run this great competition, to Jim O'Shea and John Ryan B thank you for organizing the referees. To all our caretakers in our hosts clubs thank you for your hard work in having pitches in great condition we often forget the amount of work you do, thank you. To the 48 clubs that took part in Feile I hope all your boys enjoyed the experience of Feile in this unusual year and we look forward to seeing you all again next weekend for Peil  A special thanks to our Feile committee of Michael Delaney JK Brackens Robert Nolan JK Brackens, John O'Mara Kilruane MacDonagh, Sean O'Mara Mullinahone and Tom Dawson Eire Óg Annacarty for your hard work over the last number of weeks it paid off in spades with a brilliant competition over the two days.
Next weekend is Peil and hopefully it will be as enjoyable as last weekend.
---
Tipperary Camogie into Semi Final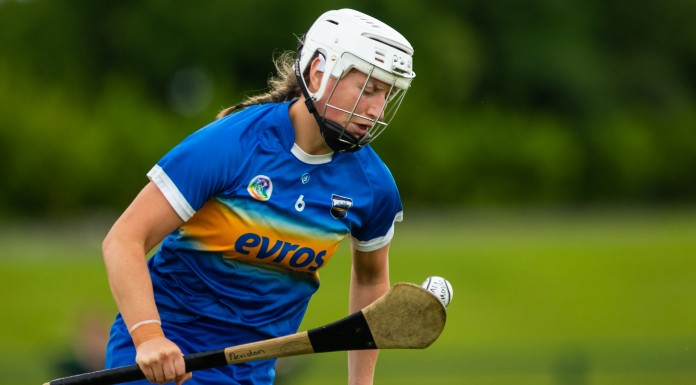 Congratulations to the Tipperary Camogie team who defeated Waterford by 0-17 to 0-11 in the All Ireland Camogie Championship Senior Quarter-Final last Saturday in Pairc UÍ Chaoimh. This victory has booked Bill Mullaney's charges a semi final date with Galway next Sunday at 2pm in Croke Park. Best wishes to Moneygall's Mary Ryan who picked up an injury in the game and who will be in a race against time to be fit for next weekend's game.
---
GAA Oral History
Next up in our series of interviews which were carried out a number of years ago by the GAA is Seamus Leahy. Seamus recalls his earliest memories in life, and recalls stories of the GAA from his younger days. He recalls early GAA heroes, and the effect that they had on him. He discusses various teams and matches, such as the 1941 "Foot and Mouth" Hurling championship that saw the All-Ireland Hurling Final played before the Munster Hurling Final that year. Seamus recalls his family's involvement in the GAA, most particularly his four uncles. He details their successes, recalling their immersion in the GAA. He also recalls the influence of cricket in the Boherlahan and wider Tipperary region, as well as Kilkenny. He compares the game with that of hurling. He also talks about Edward Carson coming to Boherlahan on his holidays, where he would play hurling with the locals. Seamus discusses the politics of Ireland in the early 20th century, discussing the War of Independence and Civil War. He outlines his family's role, and examines what role the GAA played during those turbulent times. He discusses the GAA in terms of culture and nationalism. He concludes by discussing Oireachtas hurling matches and the role they played, before discussing the relationship between successful counties and underdogs. You can listen to the full interview here: https://www.gaa.ie/the-gaa/oral-history/seamus-leahy/
---
Tipperary GAA Scene
If there is anything you feel should feature in this column going forward, please feel free to forward it to pro.tipperary@gaa.ie