Tipperary GAA Scene – April 21st 2021
Munster Championship Draws
As Inter County training resumed and the immediate focus is now on preparations for the upcoming national leagues, the draws for the Munster Senior Football and Hurling Championships also took place last Monday morning. The Tipperary senior footballers who by virtue of their Munster success in 2020 were guaranteed a semi final spot, await the outcome of the quarter final clash of Kerry and Clare. While Tipperary's opponents in last years Munster final Cork await the winners of Waterford and Limerick who will play each other in the second quarter final.
The Tipperary Senior Hurling team have also been drawn in the semi finals where they will play the winners of this year's quarter final that sees Clare taking on Waterford. In the second semi final the 2020 All Ireland champions Limerick have been drawn against Cork.
This years Munster Senior Football Championship will be run on a straight knock out system with no qualifiers, while the Hurling championship will have a qualifier system in place.
It is expected that the dates and venues for the above games will be copper fastened by Munster GAA in the coming days.
---
Tipperary Clubs Draw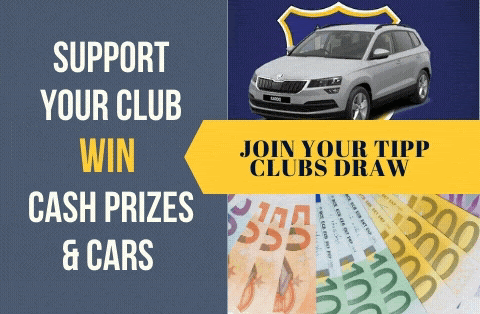 This Friday April 24th will see the resumption of the Tipperary Clubs Draw. The draw which provides much needed funding to every club in the county and further afield,  based on membership numbers, will have fantastic prizes ranging from cars, cash, lotto jackpot and of course the confined draws which guarantee nine clubs a winner. The remaining draws will be broadcast live on Tipp FM, so make sure to tune in.
The provisional dates for the remaining draws are:
14th May 2021, 4th June 2021, 25th June 2021, 16th July 2021, 6th August 2021. The draw committee wish to thank you for your continued patience and support during these difficult times.
---

The Friends of Tipperary Football wish to say, a million times thank you to all the clubs who have joined the Euro Million Plus Syndicate.
The organising committee have been blown away by the number of people who have signed up so far.
If you have not yet joined, You still have time to ensure your place in the syndicate.
Each ticket costs just €20 and you can buy as many tickets as you wish. The more times you join, the more shares of the jackpot you get if we were lucky enough to win.
You can join online by clicking here:
https://www.friendsoftipperaryfootball.com/product/euromillions-syndicate-ticket/
Buying online might not be an option for everybody so if you would prefer to pay by cheque or cash, please contact any member of the committee and they will organise a Ticket Seller to get tickets to you. Closing date for joining is April 30th with the first draw taking place on May 4th 2021 and running until April 29th 2022.
---
Coaching and Games Development
With the return of children to schools and abiding by INTO directives, schools and GAA Covid-19 policy, Games Development are delighted to once again bring coaching activity to our schools. Games Development personnel are also now actively meeting and talking to clubs in anticipation of a return to fields for under 18's next week. This year's Cúl Camps will run for 9 weeks commencing on 28th June. Booking for camps is strictly and only online with your registered club.
---
On Line Pitch Maintenance Seminar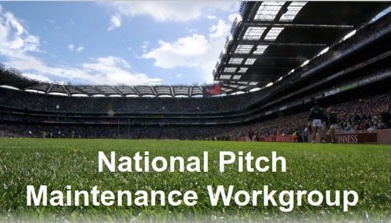 The Munster Council in partnership with the National Pitch Maintenance Workgroup are hosting a virtual seminar on Best Practices for Pitch Maintenance and Development Works on Thursday the 22nd of April @ 7pm. The seminar will focus on providing practical advice to clubs/units who are considering undertaking works on their grounds and also give them the opportunity to ask the experts on any queries they may have. Guest speakers will include Dr. Ian Mc Clements (Sports Turf Research Institute), Stuart Wilson (Croke Park Pitch Manager) & John Coogan (Nowlan Park Pitch Manager). The seminar will run for 90 mins, presentations will be provided by the guest speakers and there will be a Q&A section at the end to facilitate queries.
Registration details have been sent to all clubs and numbers are limited to 2 per club.
---
National Suicide Bereavement Support Guide
The National Suicide Bereavement Support Guide has been recently launched.
The guide is an output of work from the Improving suicide bereavement supports in Ireland report. This report set out 10 core action areas that encompass 21 actions identified as essential for the improvement of suicide bereavement supports. One of these actions was the development of a "standardised suicide bereavement resource guide with accurate, relevant, up-to-date and consistent information for individuals and families that have lost a loved one to suicide or suspected suicide." The guide will act as the cornerstone of Level 1 support and has been designed to help you to choose what sections are most appropriate for you. The guide focuses on five key areas – Taking care of the practical matters, What you may be feeling, Your connection with the person who has died, Getting through and creating a new future, Help and support The lived experience forms the backbone of the guide and during its development, working group members shared personal, honest and heartfelt accounts of their experience of losing their loved ones through suicide. The details of the full report which will be a valuable resource to all communities, have been circulated to each club secretary in Tipperary. Clubs are encouraged once again to promote Pieta Darkness into Light Sunrise Appeal on May 8th registration is now open through darknessintolight.ie
---
Health and Wellbneing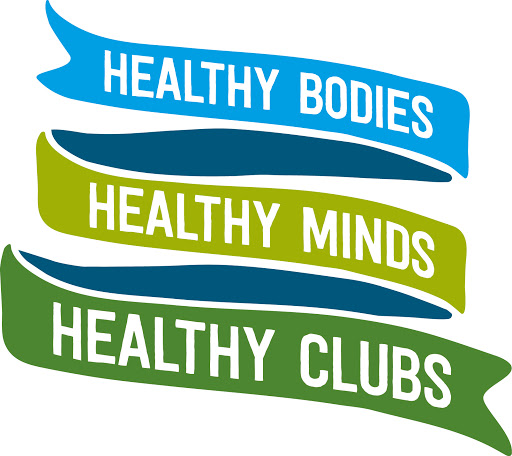 The Health and Wellbeing Committee had an incredibly positive response to their Webinar promoting the Healthy club Initiative on April 13th the opening address was given by County Chairman Joe Kennedy who gave his full commitment to promotion of the project and encouraged all clubs in the county to embrace health & wellbeing and the benefits it can bring to club and community.  The meeting was recorded and will be available on You Tube from 22nd of April, the link for which will be sent to all clubs and will also be promoted on the various Tipperary GAA social media outlets.
---
Lattin Cullen Zoom Bingo
LattinCullen GAA Club held their first ever Zoom Bingo on Friday 16th April. The event started at 8pm.Adults, parents, and grandparents and kids all joined on Zoom waiting for their numbers to be called. First game first line was intense as everyone, new players and out of practice players listened carefully afraid to miss their numbers. When 2 winners were checked the tension eased everyone relaxed and enjoyed the rest of the night. There were 11 winners in all, ranging from €25 to €100.
How to play; purchase the required amount of books from clubforce website/app. You will receive an email with your bingo books attached along with a link to the Zoom meeting. Print out the bingo book in advance of the game. Half an hour of the start of the bingo, click the link to Zoom where you will be brought via video link to the Bingo Caller.
Prizes in all games are win or share:  1 line €25, 2 Lines €50, Full House €100. Snowball Jackpot on game 3 €100 bonus if called in 40 numbers or less. Next game Friday 23rd April at 8pm. Check out their Facebook, Instagram or twitter for link to purchase books
---
Burgess GAA Launch Podcast Series
Burgess GAA have begun a new podcast series on their Facebook and Instagram pages. The podcast sees host Paul Carroll interviewing different members of the club each week and is shown on social media every weekend. The guests give their best memories of all things Burgess GAA and to date the podcast has seen Johnny Mulcahy, Ann McGrath and former Tipperary hurler Donie Nealon share their memories with us. You can look back over these interviews and catch the new interviews each week on Burgess GAA club Facebook and Instagram pages.
Burgess GAA and Burgess Duharra Camogie Club have also launched Online Bingo. The initiative is part of the Kilcoleman Community Development Fundraising efforts which so far have seen a new hurling wall and AstroTurf pitch built in Kilcoleman. The clubs hope to further these developments and include a walking track along with more amenities for their community. The bingo game will be held each week on Sunday nights at 8pm on zoom and anyone who would like to take part can log onto www.pallasmarketing.ie/product/north-Tipp-bingo or check out the club's social media for more information.
---
Tipperary GAA Scene
If there is anything you feel should feature in this column going forward, please feel free to forward it to pro.tipperary@gaa.ie