Tipperary Club Focus – Gortnahoe Glengoole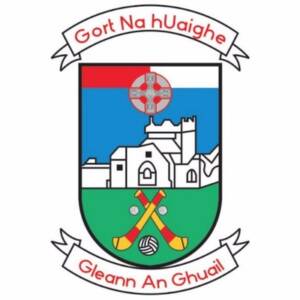 In the first of our monthly club focus articles, we are in Mid Tipperary as we take a look at the 2020 County Intermediate champions Gortnahoe-Glengoole:
Club Name: Gortnahoe Glengoole
Eircode:  E41CX61
Hurling: Senior
Football: Junior A
Club colours: Red with white trims
Main Sponsor: Deegan's Centra
Current Referees: Tom Loughnane
---
Club officers: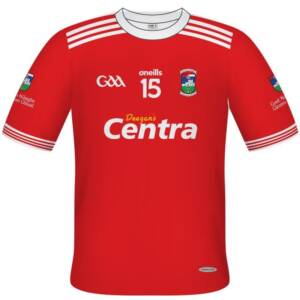 ---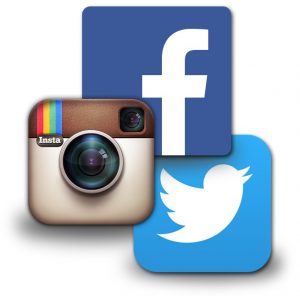 Club Social Media details:
---
Brief History of Club  
Located in the shadow of the Slieveardagh Hills and based in the hurling heartland of Mid-Tipperary, the parish of Gortnahoe/Glengoole could not help being prominent in the Gaelic Athletic Association.  It was in 1886 that mention is first made of both teams in the parish, with the club in Gortnahoe being first to get off the ground and followed closely by the formation of a club in Glengoole.  Over the years both clubs flourished at different periods both separately and together, but in 1961, following the 'one club one parish' rule, the Gortnahoe/Glengoole GAA Club as we know it today was formed.  Also, a team called 'John O'Learys' from the Slieveardagh Hills area was active between the years 1944 to 1947 inclusive.
Gortnahoe/Glengoole Juvenile GAA Club was formed as a Club in its own entity in 1980 to progress and nurture Gaelic games for the youth of the parish and it was not long before success came its way with the Club winning a U/12 'B' Mid-Tipperary Hurling title in 1981.  Prior to 1980, like most other clubs, Juvenile affairs were organised as part of the adult section of the Club.  In the intervening years, many Mid and a number of County titles have been won in Hurling and Football, in addition to several Scór successes, culminating in the highlight of the Juvenile Club's history to date when Gortnahoe/Glengoole won the U/16 'A' Hurling & Football Mid & County championships in 2001 in a glorious year for the Club.
Many different fields were used over the years but in 1937 a field known locally as 'The Creamery Field' Rathbeg was acquired during the time of the 'Land Division'.  On the 30th September 1952 the present Sportsfield in Gortnahoe, was secured in a swap with 'The Creamery Field', courtesy of the Dunne family Graigue.  This field has been developed over the years with Dressing rooms officially opened in 1986, a covered stand capable of accommodating 400 people approx. officially opened in 1995, and a Scoreboard erected in 1998, together with Flood Lights to facilitate training in 2004.
In 2015, one of the long-term ambitions of the Club, to purchase extra land to facilitate additional playing pitches and space to accommodate further development was finally achieved when just under six acres adjoining the present Club grounds was procured for just over €100,000.  This money was available to the Club due to a very productive Development Lotto launched by the Club on Thursday 1st July 2010.  Thankfully, this Lotto is still successful because of the hard work of the Ladies and Gentlemen involved administering, promoting, and selling this Lotto together with the people of the parish and surrounding parishes supporting the Lotto with their €2 every week. Over the years many other developments, were ongoing because a Club that is not improving is in fact going backwards, were completed to give the Club its present Sportsfield for use by male & female, young & old alike to promote and foster a healthier lifestyle for the people of our great parish Gortnahoe/Glengoole.
---
Club Development
Gortnahoe Glengoole GAA Club are appealing for your help as they embark on the biggest fundraising drive in the club's history which they hope will provide top class modern facilities that will be the envy of every club in the Country. This would be an unbelievable achievement and a huge benefit to the GAA Club, Camogie and Ladies Football Club as well as the Primary School and the Community as a whole.
The overall cost of the project which will see a second full size sand based all-weather Championship playing field completed, a 1.2km fully lit community accessible walkway and a large 60 metre x 40 metre 3G astro pitch with a 3-sided wall ball will be €650,000 and this is all hoped to be completed by early 2021.
Therefore, the club is looking for 250 people to help to complete their vision! They have put out a call to Families of the Parish, Committee members of all clubs in the parish, current players, past players, coaches, past club members, overseas ex pats and anyone associated with the community as a whole for help.
This is a once in a lifetime project the Parish and therefore the club need as much help as possible to assist in securing the completion of this project.
They currently have a bank loan of €120,000 to be paid off over the next 4 years.
250 people contributing €5 a week to the Development Lotto over 4 years will help to realise their dream for the Parish.
---
Emily's Seat
Emily Wilson was a 10-year-old girl who played Camogie with Gortnahoe-Glengoole but tragically passed away on the pitch in this corner of the ground while training one Saturday morning on the 4th of May 2013.
"Emily's Seat" was erected shortly afterwards and was recently re-done and re homed due to the current development works.
The Camogie club run the "Emily Wilson Tournament" every year in May in honour of her memory.
---
Club fundraising
Having ran a remarkably successful "Championship Challenge" competition in 2019 which raised €5,300 the club were unable to run this in 2020 due to the revised inter county structure due to Covid.
Instead they ran a series of very successful "Drive in Bingo" nights.
In conjunction with the Gortnahoe Community hall group we ran this venture together and raised nearly €30,000 between us over a 12 week period.
The Bingo took place every Saturday night with a prize fund of €3,500 weekly. At its peak attendance was 170 cars on the club grounds with most other night's drawing a minimum of 130 cars. The club are very thankful to all those who helped each week to make this a highly successful event and one the club hope to re commence this year in early spring.
---
Club Stalwart – Jimmy Meighan
Jimmy is a staunch member of the club and has been for decades. Below are just a small number of Jimmy's achievements over the years.
Mid-Tipperary Vice Chairman in the 1990's.
Mid-Tipperary Gate Checker at present and for a number of years.
County Tipperary Junior Hurling Selector in the 1990's
Received Tipperary 'Laochra Gael' Award from Liam Mulvihill Árd Stiúrthóir Cumann
Lúthchleas Gael in 2007
Mid-Tipperary Hall of Fame Recipient 2016
Chairman of Gortnahoe/Glengoole GAA Club for 14 years.
Member of Glengoole team that won Mid-Tipperary Junior Hurling championship in 1956
He was on the Selection committee of numerous Gortnahoe/Glengoole Club teams with two of his highlights as a Selector being the Intermediate Hurling team that brought Mid & County Tipperary honours to the parish in 1988, and the U/21 'A' team that won the Mid-Tipperary Hurling championship in 1991.
Jimmy has been and still is a fundraising stalwart for his Club, he was one of the leading candidates back in 1987, for the Lord Mayoral campaign that raised almost £13,000 for the GAA Club.  In the intervening years and to the present day he has not lost any of his enthusiasm being a prominent promoter for the Club in the Tipperary GAA Clubs draw as well as the Club's Development Lotto.
Jimmy is the key catalyst in ensuring the Tom O'Hara tournament (Tipperary v Kilkenny U21 hurling annual challenge) has stayed going for decades and has made it an extremely popular occasion in the local sporting calendar.
Despite this he still finds time to help several other organisations in his local parish, not to mention neighbouring Ballingarry, but undoubtedly the GAA be it at local, Divisional, County or National level is the one he holds dearest and closest to his heart.
---
2020 A historic year for Gortnahoe-Glengoole
Following an absence of 32 years the Jacksie Ryan County Intermediate hurling Cup returned to the parish in 2020.
After numerous final disappointments over the last 10 years which included loses to St Marys, Aherlow and Borrisokane a new crop of warriors with no baggage from any of those defeats annexed the title in the glorious expands of Semple Stadium after a titanic tussle with local rivals Moyne-Templetouhy winning out in the end by 2-19 to 0-19 in front of 200 lucky supporters who managed to secure a golden ticket for the game.
Three men who suffered in those previous final defeats Lenny Stanley, Ronan Stanley & Keith Corbett were the catalyst for this victory. Taking over the side in 2019 they began putting the building blocks in place for the future, the raw material coming from successful U21 County winning sides of 2016 and 2019.
It came as great pride to everyone in Semple Stadium on the day and to the many hundreds watching online to see Davy Nolan and Ronan Teehan climb the steps of the O Riain stand to collect the cup 32 years after Eamon Lanigan had done the same in Boherlahan after defeating Arravale Rovers in 1988.
There is widespread hope in the parish that this team will go from strength to strength and push on at Seamus O Rian level in 2021.