The View – Beware Waterford backlash
By Noel Dundon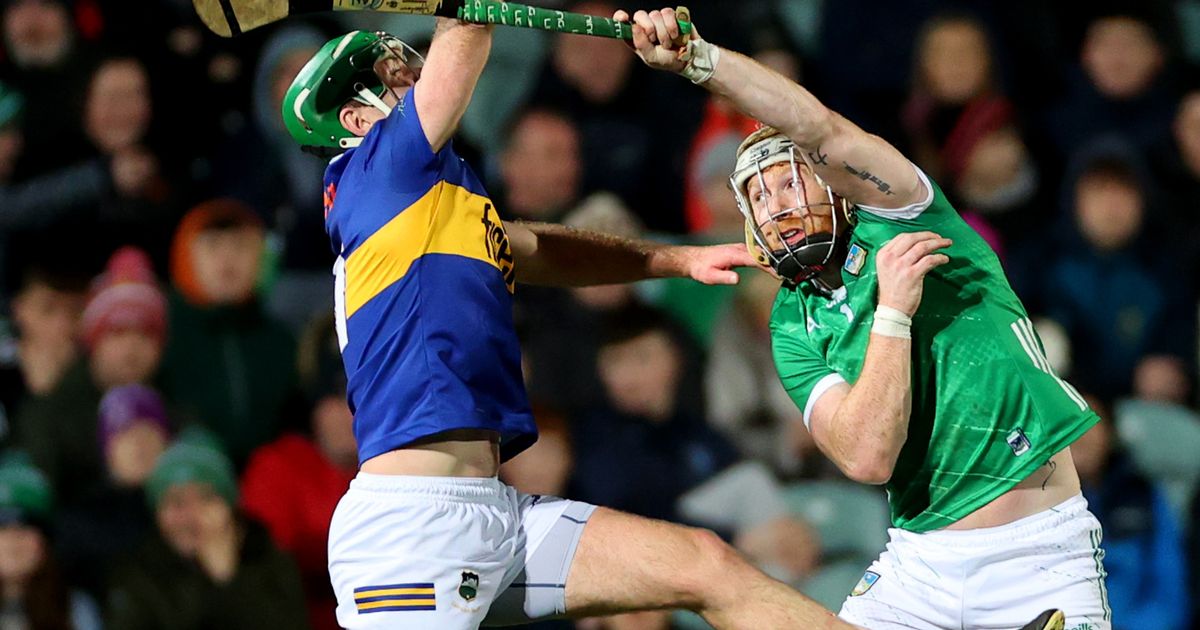 It's the championship that just keeps on giving and last Sunday it gave on the double. Wow – what an extraordinary few hours of mad Munster hurling we had with Cork and Clare giving it a right lash in Ennis and the hosts emerging winners after a late late point from Diarmuid Ryan.
Then, no sooner had they wrapped up their business than Tipperary and Limerick served up a game for the ages as well despite there being no shot on goal in the whole game, this time with the spoils being shared between them.
Two points occur here. One, Tipperary still have not beaten Limerick in a game of real importance. Two: Tipperary remain the only side unbeaten in the provincial championship so far.
Both sets of supporters went home happy enough from FBD Semple Stadium around tea-time on Sunday evening. Sure, some Tipperary folks were smarting over a few refereeing decisions which went against the side, but we would have to acknowledge too that Limerick missed scores that they would normally get. And, while it doesn't always happen, a draw was the fair result.
Right at the end of normal time and that free which was awarded against Dan McCormack down at the Thurles Sarsfields corner of the Town End. Aaron Gillane stood over it while Tipp had a two point lead but the opposition was coming hard. I asked two people in the press area if they would take a draw at that stage – we didn't know that there would be six minutes of extra time at that stage. One said a definite No, while another said maybe.
I definitely would have taken the draw then because to have lost that game would have had a major psychological impact on the Tipp players. To have poured so much of themselves into the effort and to have gotten nothing for their work would have been devastating. Instead, they used every fibre of their being to hang in there, see the game out and claim the points. It was edge of the seat stuff and it was thrilling, with the spillage in the middle of the field after the final whistle only adding to the sense of mayhem.
Tipperary are to be credited with their approach to this game. They went out to dictate the terms and they did that for long periods of the game. Indeed, though it was Tipp who came from behind to level the tie at the very death through that pressurised John McGrath pointed free, it was Limerick who played catch-up for most of the game. They too deserve enormous credit for their spirit in coming back time and time again.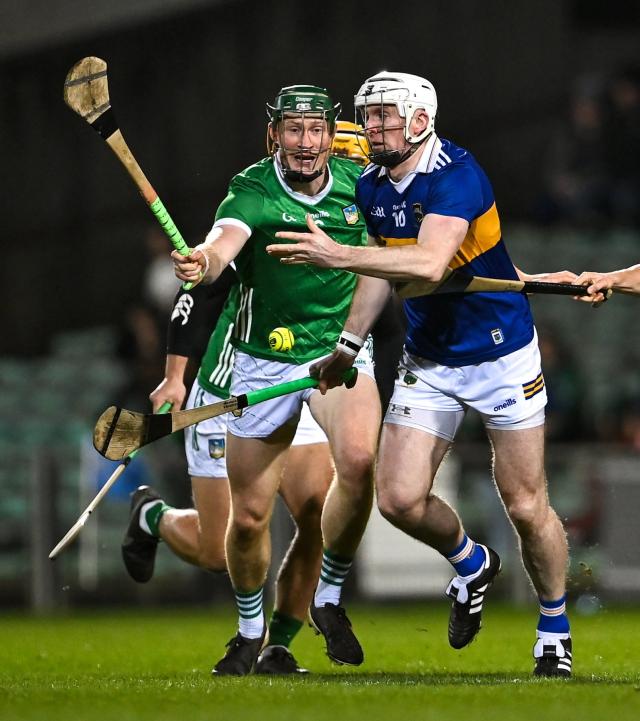 Perhaps though the biggest challenge of the game arrived just after half time when Limerick whittled down Tipperary's three point lead and went one in front within minutes of the restart. The Treaty ball was rolling and something had to stop the momentum. Otherwise Limerick would canter towards the finish line as they had done on previous occasions with Tipperary trailing in their slipstream.
Thankfully, the Tipp lads saw the danger, redoubled their efforts, and had the wherewithal to withstand the onslaught. Conor Bowe came on and banged over two brilliant long range scores to settle things down again and from there to the final whistle it was mayhem and madness. Mistakes had become a feature at this stage too as fatigue hit like an insurmountable 20ft wall. At this stage it was mind over matter and the Tipperary players hurled through the pain of cramp and lactic-acid laden limbs to see out the game and claim a deserved point for their troubles.
---
But, it could easily have slipped by too. And remember the same level of effort would have been expended. So, let's be grateful for the work, thankful for the point, and delight in what was a marvellous contest.
Hats off to both sets of players and management teams.
To the future. Tipp have a week less to prepare for the visit of Waterford than the visitors have. And, despite the general narrative which suggests that it will only be a matter of turning up to collect the points, Tipperary beware. Waterford have nothing to lose and Davy Fitzgerald will have them bouncing off the walls to get a slap at their high flying neighbours. There could well be a sting in this Waterford side and Liam Cahill and Michael Bevans will know better than most that they will have to have their charges in top form if they are to claim the points.
Expect a few more changes for this game. Management has gotten it pretty much spot-on so far and with more and more getting vital championship experience, there is a growing cohort of players who are increasingly more comfortable in the championship cauldron. Sunday is another chance to give more game-time but let's get the business done first and avoid any potential pitfalls.
Down but not out
Tipperary's footballers were 'Downed' by the visitors to FBD Semple Stadium on Sunday in the Tailteann Cup and what a difficult watch it was. You would have to feel for the footballers at this stage – they have had a horrendous season so far and eventhough they would be still in with a shout if they beat Waterford in the final round, is there any real benefit to them progressing?
David Power said it after the game – lack of scoring power is a major problem and when you lose the likes of Conor Sweeney, Michael Quinlivan, Brian Fox and others in a short space of time, you will struggle. Tipperary's approach play is just so slow and laboured right now that it is making for very difficult viewing. But, things can only get better and hopefully they will – you just feel than an infusion of fresh, energetic new blood is required in abundance. It's all very fine to say that, but where exactly is that young blood going to come from?
Better minds than this one are trying to figure that out right now. Good luck to them.
By Jonathan Cullen
Tue 23rd May