Munster GAA 2019 Award Winners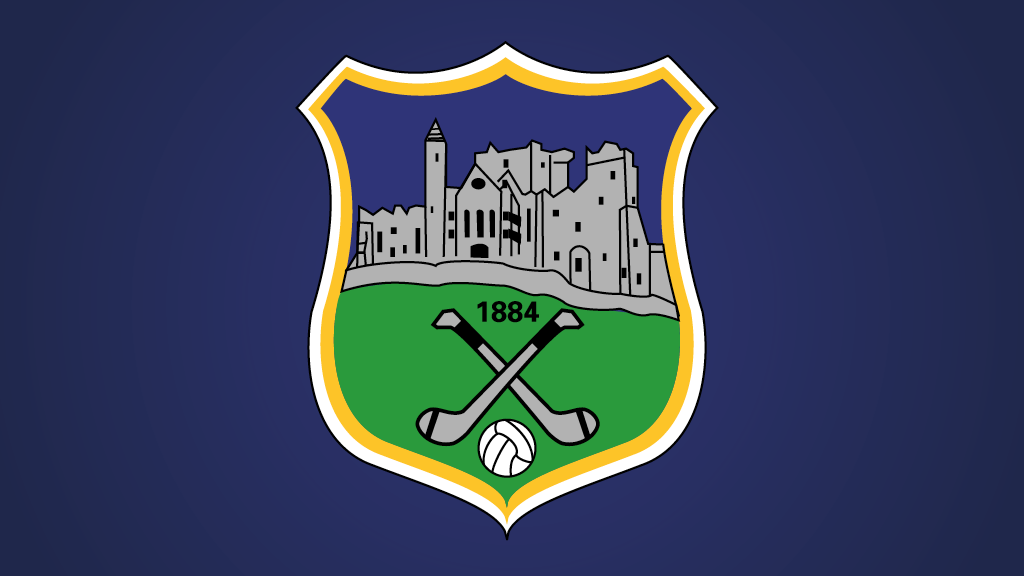 We congratulate all recipients of Munster GAA awards;-
Borris-Ileigh GAA Club (Munster Club of the Year);
Tony Wall (Munster GAA Hall of Fame in Hurling);
Conor Bowe (Munster GAA Under 20 Hurler of the Year)
Liam Sheedy (Munster GAA Manager of the Year)
The awards will be presented on Saturday night at a gala dinner in the Castletroy Park Hotel where all the award winners for 2019 will be honoured.
Munster Club of the Year – Borris-Ileigh:
If as by destiny, the people of Borris-Ileigh parish found unity and a collective spirit after all they went through, which has shone like a beacon on a new dawn of hope and remembrance. In their County campaign they set out their stall, it was measured and timed to perfection as they bridged a 33-year gap to claim their 7th County title.
Then, the Munster campaign beckoned, with a Semi-Final berth secured against Glen Rovers. An impressive start had the Borris' men in firm control and though the Glen found their feet and rallied, Borris-Ileigh held out for a narrow victory. This was probably their key result as it opened the gateway to Munster success.
Ranked as outsiders for that Munster showpiece, Borris-Ileigh tossed the formbook out the window on the way to victory. Each to a man hustled and harried with every muscle straining by the sinew as they carved a way through the Ballygunner resistance to also bridge a 33-year gap for Provincial honours.
Munster GAA Hall of Fame in Hurling – Tony Wall:
As one of Hurling's greatest centre-backs, Tony has a long list of achievements. These include one Minor All Ireland medal, five Senior All-Ireland medals, eleven Tipperary senior titles, six National League titles, 7 Munster titles and five Inter-provincial Championships. Tony Wall was also the first person to be awarded Hurler Of The Year, previously known as the Caltex Trophy, in 1958. He's even a published author with his book, simply titled, 'Hurling' by Tony Wall (1965).
The Gaelic Players Association will honour Tony with the award to celebrate his long-standing career and contribution to hurling as a player, captain, and champion.
Munster GAA Under 20 Hurler of the Year – Conor Bowe:
Two appearances in the Bord Gáis Energy Munster Under 20 Hurling Championship and two Man of the Match performances catapulted our next recipient to the forefront of the underage limelight this Summer. Though his side were sluggish in the first half in the semi-final, they motored better in the second half to secure safe passage to the Munster Final aided by two goals from this exciting young player.
In that Final, the sun shone gloriously on Semple Stadium where Tipperary and Cork produced an absolute thriller of a contest, with the Premier men emerging victorious after an often frantic and titanic battle. It was end to end throughout, where once again this player contributed 1-4 of his side's tally.
He kept his form through the campaign and is sure to have an exciting career ahead of him.
Munster GAA Manager of the Year – Liam Sheedy:
With the spotlight of the nation focused on his every managerial move, 2019 proved to be a defining year for Munster's Manager of the Year. When news of his second coming was announced it opened a chapter on unfinished business and with it much analysis of the pros and cons of such a move. Unperturbed, he laid out his plans.
The news also heralded great excitement as the ante would surely be raised in the weeks and months ahead. And so, it was. The core principle of building and creating for the future underpinned his sides League campaign, the Championship is where the ultimate test would lay. A blistering Munster Championship League campaign had the pulses racing as his side hurled with a huge amount of expression and belief. What was being professed was now being delivered. Though a dip in proceedings arrived on Munster's golden day, the wheels quickly found traction and once again purred and spun to the maestro's rhythm, August's holy grail being the ultimate reward for a manger and team at the height of their powers.