Tipperary's Eoin Kelly retires from inter-county hurling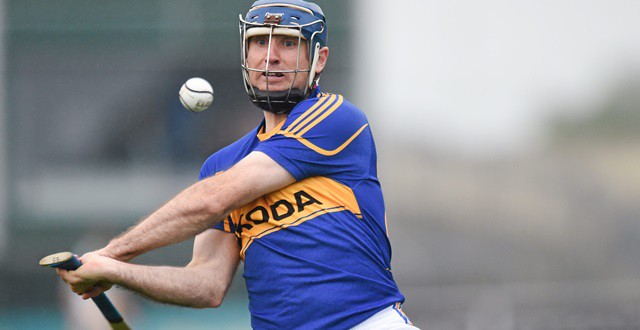 Tipperary and Mullinahone forward Eoin Kelly has announced his retirement from inter-county hurling.
During a 15 year Senior inter-county career, Eoin won 2 National Hurling League medals, 5 Munster Senior Hurling medals (2008 and 2011 as captain) and 2 All-Ireland Senior Hurling medals (2001 and 2010 as captain).
Eoin has also won six All-Star awards, two Railway Cup medals (2001 and 2013), an All-Ireland Colleges medal with St. Kieran's of Kilkenny in 2000, a Fitzgibbon Cup medal with LIT in 2005, 2 Munster Minor Hurling medals – 1997 and 1999 and 2 Munster Under 21 medals in 1999 and 2003 (as captain).
At club level to date with Mullinahone, Eoin has won 1 County Senior Hurling title, 10 South Senior Hurling medals along with 3 County Intermediate Football medals.
In 63 Senior inter-county championship appearances with Tipperary, Eoin scored 21 goals and 368 points.
---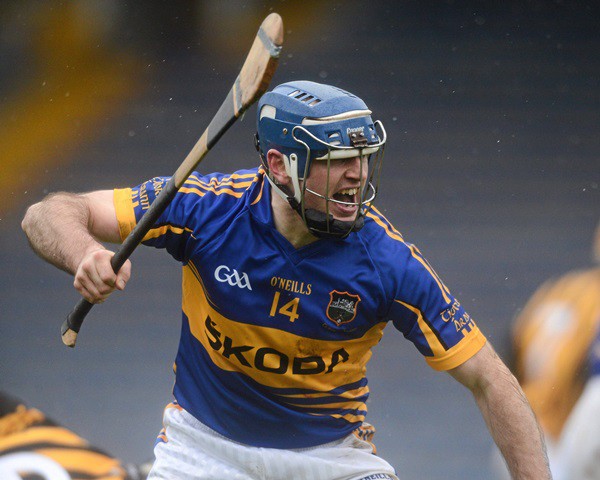 ---
Statement on behalf of Tipperary hurler Eoin Kelly
December 2, 2014
Having announced my retirement from the Tipperary senior hurling team after fifteen seasons, I would like to take this opportunity to express my sincere gratitude to the many people who have supported me during my career.
Those fifteen years playing with my county have provided me with experiences and memoires that will live with me forever.
I have been honoured to wear the famous Blue and Gold with, and against, some of the greatest players in the country and I am very lucky to call many of them friends.
Firstly and most importantly, I would like to thank my wife Sarah and my family for their continued support and encouragement. I would especially like to thank my parents who were my biggest supporters throughout my career.
I would also like to thank the people of Mullinahone and the many coaches and trainers who tirelessly promote hurling in our area of South Tipperary.
I would like to thank the Tipperary County board, the Tipperary Management Teams that I served under and most importantly the Tipperary people for their continued support, encouragement and loyalty.
I would like to wish the current Tipperary Senior Team every success in the forthcoming year.
'Tiobraid Árann Abú'
Eoin Kelly
---
---
Eoin Kelly ends his career with Tipperary http://t.co/fmZDML1Abs #RTEgaa

— RTÉ GAA (@RTEgaa) December 1, 2014
---
Best Wishes to Eoin Kelly who has retired from the intercounty game as one of the best hurlers the game has ever seen pic.twitter.com/V0JoGBNxAa

— Sportsfile (@sportsfile) December 1, 2014
---
All-time @TipperaryGAA #GAA championship topscorer Eoin Kelly confirms inter-county retirement http://t.co/yIsdDaDEbi pic.twitter.com/lYt1PS8AdX

— The GAA (@officialgaa) December 2, 2014
---
Eoin Kelly's @TipperaryGAA career in pictures – We look back at some defining images from the career of a great: http://t.co/OEWtZoULyf #GAA

— The GAA (@officialgaa) December 2, 2014
---
@TipperaryGAA best wishes #Ek13 on retirement ,great servant and joy to watch in full flight , all time tipp great who gave his all #respect

— Michael kavanagh (@michaeljkav) December 2, 2014
---
@TipperaryGAA All the best to Eoin Kelly on his retirement. Represented all that is good about playing for Tipperary.. #playedwithPride

— Andy Moloney (@Gunners1976) December 1, 2014
---
Best wishes to Eoin Kelly on his retirement. Consistently brilliant over the yrs for @TipperaryGAA A great leader and down to earth fella.

— Joe Dooley (@DooleyJoe) December 1, 2014
---
Eoin Kelly's @TipperaryGAA career in pictures – We look back at some defining images from the career of a great: http://t.co/OEWtZoULyf #GAA

— The GAA (@officialgaa) December 2, 2014
---
If ever there was one……. #legend #EK13 pic.twitter.com/pEfeSX10bC

— Tipp Supporters Club (@TippSupporters) December 2, 2014
---
#Ek13 legend, congrats on a great career pic.twitter.com/AYOhmUx5zF

— Conal Bonnar (@ConalBonnar) December 1, 2014
---
Another good man gone. Childhood hero and great friend. All the best to greatest hurler in tipp. #eoinkelly #thegreatest

— cathal barrett (@cbarrett2107) December 1, 2014
---
Well done & Congrats to the Tipperary legend & friend Eoin Kelly on an exceptional career. U Knew from the age of 12 he was gona be legend!!

— matthew macklin (@mattmacklin) December 1, 2014
---
Happy retirement to Eoin Kelly, inspirational player and captain, super role model and most importantly a true gent #thegreatest

— Declan Browne (@dbrowne15) December 1, 2014
---
Best wishes to EK13 on his retirement. Great leader for tipp over the years & scores over his shoulder were class #respect #enjoy

— Henry Shefflin (@ShefflinHenry) December 1, 2014
---
Inspirational player, a magnificent captain and a dressing room icon.What a pleasure to have worked with him for 3 years. #greatest #EK13

— Liam Sheedy (@LiamLsheedy) December 1, 2014
---
The best I have and will ever see!inspired me to want to play for tipp!lucky to play with him for6yrs! #hero #myidol pic.twitter.com/NaRBbowrr5

— Noel McGrath (@GrathNoel) December 1, 2014
---
Best hurler Tipp ever produced!! A pleasure to take the field with a childhood hero..the complete forward..sheer class #inspirational #EK13

— Seamie Callanan (@seamiecallanan) December 1, 2014
---
Good luck to Eoin Kelly on his retirement. Great player, outstanding captain and hugely respected in Tipp and elsewhere.

— Ger Ryan (@GerARyan) December 1, 2014
---
His generations greatest forward and his county's greatest leader.We won't see Eoins like again.Over the shoulder against Limk in '06.Magic!

— Seamus Hennessy (@FezFez121) December 1, 2014
---
sad times… saying goodbye to a legend.. best tipp hurler i ever seen. dream to take to the field with him. #Ek13

— padraic maher (@podzo21) December 1, 2014
---
Eoin Kelly played minor&senior same year.he owes @TipperaryGAA nothing. @TippSupporters @AlanQuinlan1 @cahilljackie pic.twitter.com/iRcEkt2XSC

— David Morrissey (@DavidMorrissey5) December 1, 2014
---
Never to be replaced, was a dream come true to hurl with a childhood hero, the best we've seen #Ek13

— James Barry (@jamesbarry90) December 1, 2014
---
Eoin Kelly has retired. Tipp supporters loved him like no other. Thanks for the countless memories Eoin #legend pic.twitter.com/0J2sRyottK

— Tipp Supporters Club (@TippSupporters) December 1, 2014
---
Sad to say Eoin Kelly won't be in the blue and gold again. The complete forward and inspiration to all of us. Happy retirement lad #legend

— Brendan Cummins (@BrenCummins1) December 1, 2014
---
This goal sums up the talent of Eoin Kelly, & the sense of excitement he brought to #Tipperary fans..#GAA http://t.co/NghgZXMXvn

— Des Cahill (@sportsdes) December 1, 2014
---
One of the greatest players ever has retired.. Pleasure to be a teammate.. A legend of men and an inspiration.. #legend#gent#toplad

— bubbles o dwyer (@johnodwyer14) December 1, 2014
---
Hurling with and against him since I was 17 was an honour he was the greatest.. Pucking against wall pretending to be him was great #Ek13

— bubbles o dwyer (@johnodwyer14) December 1, 2014
---
Eoin Kelly class act on and off the field #legend #EK13

— Pat Buckley (@buckspat) December 1, 2014
---
Says it all