Tipperary Senior Hurling Team Announcement
The Tipperary Senior Hurlers will make the trip to TEG Cusack Park in Mullingar to play "The Lake County" in Round 4 of the Allianz Hurling League this Sunday June 6th at 2pm.
For this game Tipperary Manager Liam Sheedy and his management team have made 6 changes from the team that started against Galway two weeks ago.
In to the team come,
Brian Hogan in goal,
Brendan Maher and Brian McGrath in defence,
Michael Breen at midfield,
While in the attack Willie Connors comes in to the half forward line and finally we are delighted to announce that our Senior Hurling Captain Seamus Callanan has been named to start at no 14.
The Tipperary Senior Hurling Team in Full is: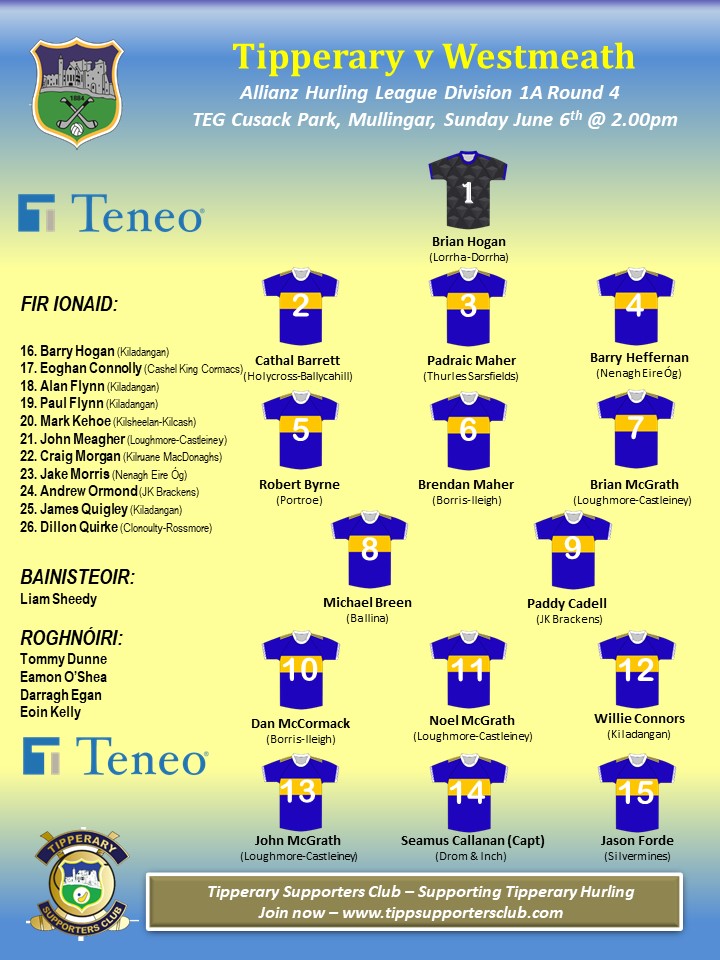 We wish the players and management the very best of luck in what will be the 10th ever league meeting of the sides, with Tipperary currently ahead by seven wins to two.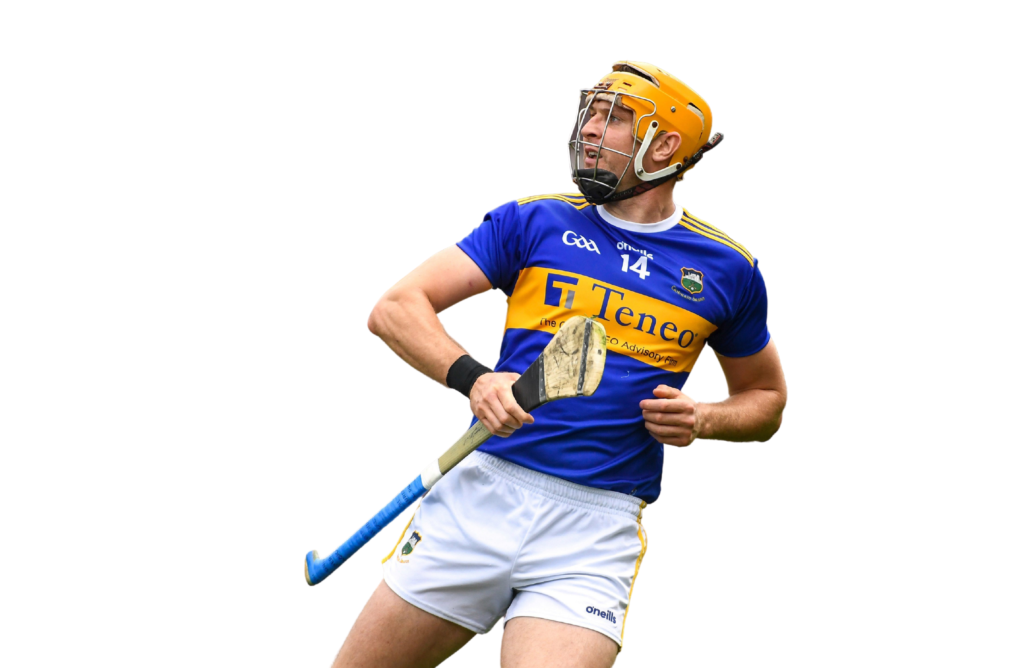 The last six games have resulted as follows –
15/2/1953 at Thurles  Tipperary 12-7 Westmeath 2-9
12/2/1956 at Thurles  Tipperary 7-5 Westmeath 1-5
24/2/1957 at Mullingar Tipperary 3-9 Westmeath 3-0
2/10/1983 at Mullingar Westmeath 5-12 Tipperary 3-11
3/11/1985 at Mullingar Westmeath 1-18 Tipperary 1-11
23/2/2020 at Thurles  Tipperary 3-27 Westmeath 0-16
---
The game will be broadcast live the TG4 Player and also on Tipp FM with coverage commencing at 1.50pm and Tipperary GAA will also have live updates throughout the day from both games on our twitter feed and Instagram story.
Also this weekend we wish the best of luck to the Tipperary Ladies football and Camogie teams in their respective league games which take place tomorrow and Sunday.
Next week will see a return to club action at both underage and adult level. We wish all the players and their clubs the very best of luck for the coming year and as the number of who can attend games are currently limited to 100 we ask everyone to please adhere to all regulations as set down the various bodies both at national and local level. We have come a long way from where we were just a few short months ago so lets keep the good work going for a little longer and ensure that before too long we will all be able to enjoy attending games together.