Tipperary GAA Scene – Wednesday 2nd August 2017
By PRO Joe Bracken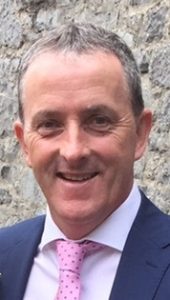 ALL-IRELAND SENIOR HURLING CHAMPIONSHIP
The day of reckoning is almost upon us as Tipperary take to the Croke Park sod at the penultimate stage of the 2017 hurling championship with Galway once more between them and a place in this year's All-Ireland Final. Having being overturned with an out of sorts performance in the league final, Tipperary head into Sunday's All-Ireland Semi-Final at 4pm as underdogs eager to put right the performance the previous day in April. With that in mind and the steady progression of the Tribesmen, Sunday's encounter has all the hallmarks of another impending classic, coming on the back of what has been the custom in 2015 and '16. As we know only one point separated the sides in those incarnations, a Premier win on Sunday, we hope, will tip the balance in favour of Mick Ryan's men in this current run of semi-final contests.
Previous championship history between the sides, including 2016, has shown there were 29 meetings with Tipp well in front 22 to 7 on the head to head with remarkably no draws to account for.
So as we look forward to Sunday's intriguing battle, a look back on all the championship matches reveals the following set of results; 1/1/1888 All-Ireland Final (1887) at Birr, Tipperary 1-1 Galway 0-0; 13/1/1898 All-Ireland S/F (1896) at Jones Road, Tipperary 7-11 Galway 0-4; 17/12/1899 All-Ireland S/F (1898) at Athenry, Tipperary 3-14 Galway 1-3; 21/9/1902 All-Ireland Final (1900) at Terenure, Tipperary 6-13 Galway 1-5; 8/9/1907 All-Ireland S/F (1906) at Limerick, Tipperary 7-14 Galway 0-2; 14/2/1909 All-Ireland S/F (1908) at Limerick, Tipperary 5-15 Galway 1-0; 17/10/1909 All-Ireland S/F at Limerick, Tipperary 6-7 Galway 5-7; 22/10/1916 All-Ireland S/F at Athlone, Tipperary 8-1 Galway 0-0 (Unfinished – Galway refused to return for the 2nd half); 26/8/1923 All-Ireland S/F (1922) at Galway, Tipperary 3-2 Galway 1-3; 23/11/1924 All-Ireland S/F at Croke Park, Galway 3-1 Tipperary 2-3; 6/9/1925 All-Ireland Final at Croke Park, Tipperary 5-6 Galway 1-5; 17/8/1930 All-Ireland S/F at Birr, Tipperary 6-8 Galway 2-4; 13/8/1950 All-Ireland S/F at Tuam, Tipperary 4-7 Galway 2-6; 7/9/1958 All-Ireland Final at Croke Park, Tipperary 4-9 Galway 2-5; 2/7/1961 Munster SHC S/F at Ennis, Tipperary 7-12 Galway 5-6; 15/8/1971 All-Ireland S/F at Birr, Tipperary 3-26 Galway 6-8; 9/8/1987 All-Ireland S/F at Croke Park, Galway 3-20 Tipperary 2-17; 4/9/1988 All-Ireland Final at Croke Park, Galway 1-15 Tipperary 0-14; 6/8/1989 All-Ireland S/F at Croke Park, Tipperary 1-17 Galway 2-11; 4/8/1991 All-Ireland S/F at Croke Park, Tipperary 3-13 Galway 1-9; 8/8/1993 All-Ireland S/F at Croke Park, Galway 1-16 Tipperary 1-14; 23/7/2000 All-Ireland Q/F at Croke Park, Galway 1-14 Tipperary 0-15; 9/9/2001 All-Ireland Final at Croke Park, Tipperary 2-18 Galway 2-15; 13/7/2003 All-Ireland Qualifier at Pearse Stadium, Tipperary 1-18 Galway 1-17; 31/7/2005 All-Ireland Q/F at Croke Park, Galway 2-20 Tipperary 2-18; 25/7/2010 All-Ireland Q/F at Croke Park, Tipperary 3-17 Galway 3-16; 5/7/2014 All-Ireland Qualifier, at Semple Stadium, Tipperary 3-25 Galway 4-13; 16/8/2015 All-Ireland S/F at Croke Park, Galway 0-26 Tipperary 3-16 and last year 14/8/2016 All-Ireland S/F at Croke Park, Tipperary 2-19 Galway 2-18. Overall impressive results from a Tipperary perspective down through the years, hopefully Sunday's encounter will be more of the same.
Since 1958 Tipperary's top scorers in championship meetings with Galway are as follows; 1958 Donie Nealon (Burgess) 2-2; 1961 Donie Nealon 3-2; 1971 Michael 'Babs' Keating (Ballybacon-Grange) 2-12; 1987 Pat Fox (Éire Óg Annacarty-Donohill) 2-1; 1988 Nicky English (Lattin-Cullen) 0-6; 1989 Nicky English 0-8; 1991 Michael Cleary (Nenagh Éire Óg) 1-9; 1993 Michael Cleary 0-8; 2000 John Leahy (Mullinahone) 0-4; 2001 Mark O'Leary (Kilruane MacDonaghs) 2-1 and Eoin Kelly (Mullinahone) 0-7; 2003 Benny Dunne (Toomevara) 1-1 and Lar Corbett (Thurles Sarsfields) 0-4; 2005 Eoin Kelly 1-9; 2010 Eoin Kelly 1-7; 2014 Seamus Callanan (Drom & Inch) 3-8; 2015 Seamus Callanan 3-9 and 2016 Seamus Callanan 0-9.
Who will prevail in the scoring stakes for Tipp on Sunday remains to be seen and in the overall scheme of things won't necessarily matter once the main objective has been achieved. There is no doubt the team will be ready so it's the turn of Tipperary supporters to come out in tremendous numbers and make Croke Park a cauldron of Blue and Gold where the chant of 'Tipp, Tipp, Tipp' roars on their side to deafening acclaim as they go in search of victory. It will be tough, it will be intense, but in these circumstances the opportunity and challenge to thrive in such conditions may be key to unlocking the Galway door as Tipperary present their credentials for scrutiny and in doing so, close firmly the locks on the 2017 back door. This time Tipperary prepare for the penultimate test as they look to march defiantly in the front on their way to hopefully a successful outcome. We send best wishes to the team led by Captain Padraic Maher (Thurles Sarsfields) and the management team led by Mick Ryan (Upperchurch-Drombane).
The referee on Sunday will be Barry Kelly (Westmeath).
Tickets are on sale at selected Centra and SuperValu Stores and also online at gaa.tickets.ie and are priced as follows; Hogan Stand (No Concession) – €45, Cusack Stand – €45 and Terrace – €30.
Family Tickets- Cusack and Davin Stands Adults – €45 Juveniles – €5
Students & Senior Citizens (Cusack Stand Only):- Purchase full price tickets and get rebate of  €10 with valid I.D. at Block D, Stiles 1 to 5 in the Cusack Stand (Rebate can only be claimed on entry into the stadium via BLOCK D).
BEST WISHES
Tipperary U21 hurling manager William Maher stepped down from his role last week to pursue further educational studies in conjunction with his employment career. In 2016 William led Tipperary to the Munster Final where they fell to the eventual All-Ireland champions. Looking to the future William and his management team invested a lot of time and energy in this year's panel and called up recent successful All-Ireland minor winners to nurture and shape panels to come. Though success eluded him again, the backbone is strong and William leaves a solid platform for his successor to build on.
Tipperary Co. Board in conjunction with all Tipperary supporters wish William Maher every success for the future and thank him for his loyalty and service to the Blue and Gold thus far.
CAMOGIE
Best wishes to the Tipperary ladies who get this weekend's rivalry between Tipperary and Galway under way on Saturday evening next August 5th when they line out to face each other in the All-Ireland Senior Camogie Quarter-Final in Semple Stadium at 7pm.
POC FADA
Best wishes to Tipperary and Munster U16 Poc Fada winner Ryan Renehan (Cappawhite GAA Club) who will battle it out for the M. Donnelly GAA All-Ireland Final title this Saturday, August 5th, in the Cooley Mountains, with proceedings getting under way at 11.00am on Annaverna Mountain, Ravensdale, Co. Louth. Ryan will face opposition from Offaly, Roscommon and Down in the competition.
Best wishes also to Poc Fada veteran Brendan Cummins (Ballybacon-Grange) as he contests the senior competition in which there are twelve contestants including defending champion James McInerney (Clare).
COUNTY FIXTURES
Congratulations to Clonmel Óg who claimed the Tipperary Water County Football League Division 2 title following their 4-16 to 0-10 victory over Golden-Kilfeacle in New Inn last Saturday evening.
As current fixtures stand the final round of group games in the Tipperary Water County Senior and Intermediate Hurling Championships are scheduled to take place on the weekend of August 12th/13th. Last weekend across the Premier County semi-final in the Tipperary Water County Hurling and Football Leagues took place and for a full round up on all results and upcoming divisional fixtures, please check the Tipperary GAA website https://tipperary.gaa.ie/ or the fixtures/results section in your local newspaper.
TEAM TIPPERARAY GAA RACE DAY 
Team Tipperary GAA Race Day at the Galway Races on the first day of this week's racing festival was an outstanding success once again. Blessed with fine weather Tipperary supporters and their guests travelled in huge numbers to support the event and enjoyed a wonderful afternoon as a fitting build up to the upcoming weekend action, all in the comfortable setting of the Killanin Stand in the home of the Tribesmen.
The event would not have been the success it was without the wonderful support of all who sponsored tables and contributed to the evening's auction which was led by Marty Morrissey, thank you all so much indeed.
Special mention also to Tim Floyd, Co. Secretary and the Tipp GAA Race Day Committee for the huge amount of work put into the event, perfect planning made for a fruitful day.
HANDBALL
The Minor Singles Munster Final was an all Tipp affair between James Prentice (Ballina) and Jerome Cahill (Lahorna). This was an epic affair lasting over 2 hours between two very even players. James got the better start going into a big lead and was coasting at 18-12 when Jerome made a great comeback to level at 19 all. Jerome after a hard battle clinched the final aces to take the first game 21/19. The second game took the same pattern as the first with James once again pulling off some great shots to forge ahead. Like the first the second game turned into a great battle with both players chasing everything and getting up some great ball. It was a tight finish once again with James winning 21-19. In the third and final game James took control at the lines and cut off a lot of ball at the lines forcing Jerome back the court. With both players out on their feet after a terrific final James finally pulled away to take the third game and the match 21-14.
In upcoming fixtures Tipperary will contest 6 All-Ireland 60×30 singles Semi-Finals scheduled for Sunday 13th August against Ulster opposition.
FAIR OF SPORTING MEORABILIA
The South Tipperary G.A.A Centre, Clonmel, home to South Tipperary GAA Board, will hold a 'Fair of Sporting Memorabilia' from 12 noon to 4pm on Bank Holiday Monday, August 7th next.
Collectors and sellers are cordially invited to get in touch in relation to sales positions which are free of charge (to be booked prior to the event) contact Sean Nugent 087-2669304 or email sean.nugent.cb@gaa.ie or Derek Williams 052 6138802. Bar facilities, tea and coffee will also be available.
Enjoy the biggest Fair to date with many new items including a huge range of GAA paraphernalia plus other material from across the sporting spectrum. Admission is free and all proceeds go to South Tipperary G.A.A Centre.
TIPPERARY SUPPORTERS CLUB
Ahead of this weekend's All-Ireland Semi-Final supporters can join on line now on tippsupportersclub.com/join by credit card or debit/laser card. Membership is €40 per person. Also on the website details are available of the direct debit facility; as the Club is run on a completely voluntary basis it would be a great help if members could join by direct debit.
The Supporters Club are encouraging members to switch to Direct Debit payment by offering a reduced charge of €30 for all Direct Debit members in 2017. It's easy to sign up for Direct Debit, just download the two-page form from the Tipperary Supporters Club website at http://www.tippsupportersclub.com/join/ fill it out and send it to Jim Reidy, 13 Castleknock Close, Dublin 15 (086-3580718, email: info@tippsupportersclub.com ) All proceeds from membership go towards the preparation and training of the Tipperary Senior Hurling Team.