Tipperary GAA Scene – November 24th 2021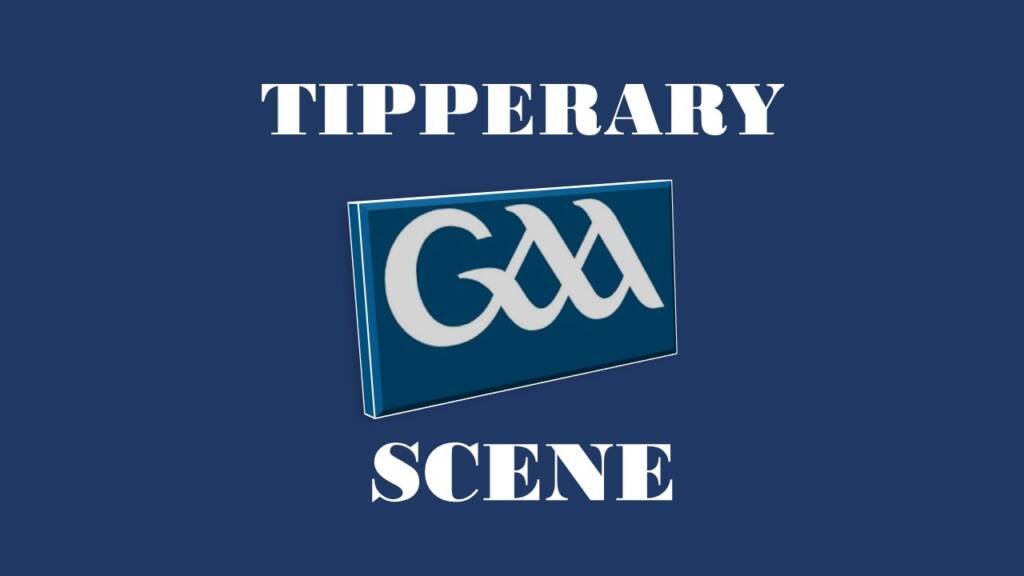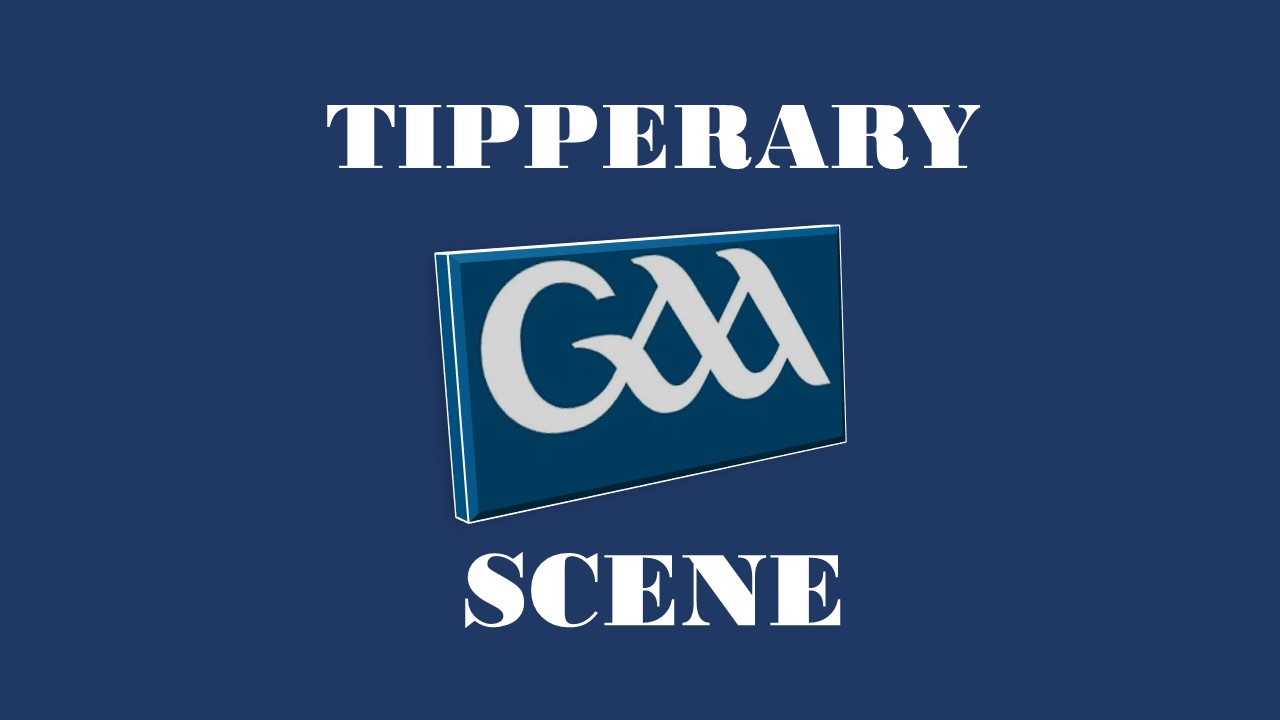 In this weeks Tipperary GAA Scene we look at last weekends FBD Insurance County Finals and we also take a look forward to what's on the menu this coming weekend. WE also take a look back at Scór Sinsear, Tipp[erary's success in Meath, Brian Fox's retirement and we also give you a great Christmas present idea. 
FBD Insurance County Championships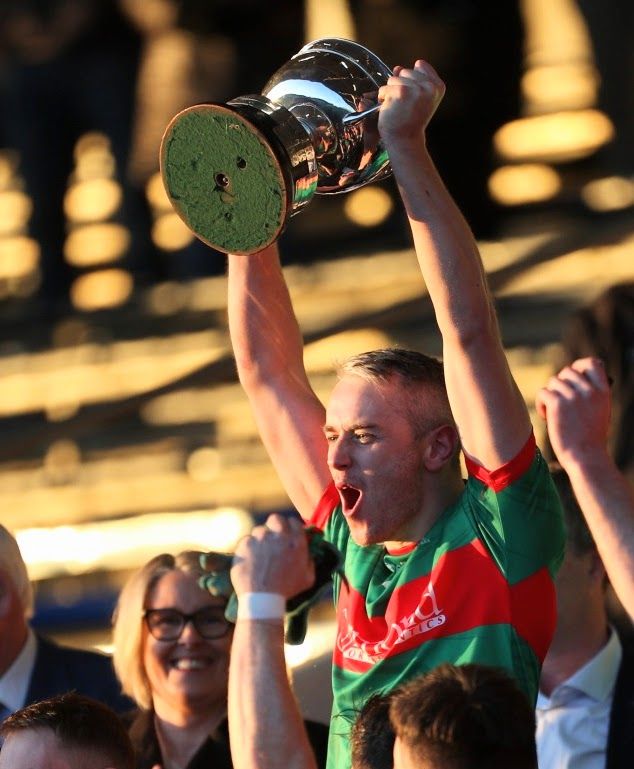 Last weekend saw the curtain being brought down on a number of competitions for 2021. On Saturday Rockwell Rovers who made the step up to the Senior ranks in 2021 captured their first county title at this level as they enjoyed a narrow one point victory (1-07 to 0-09)  over Aherlow in the Tom Cusack cup final which was played in Sean Treacy Park. The final of the Under 19 "B" Football was played in Dundrum and this was also a very close affair that went all the way to extra time and penalties and in the end it was the men from West Tipperary, Cappawhite Gaels who were victorious as they defeated Upperchurch-Drombane by four penalties to three. The Junior "A" Football final between Knockavilla Donaskeigh Kickhams and Ballina was played in Kilcommon and this resulted in a win for a Ballina side who were aided by the help of a number of Kiladangan players who qualified to play with them as they had no adult football team in their own club. The final score in favour of Ballina was 3-11 to 1-02.
On Sunday the Junior "B" Hurling final between Clonoulty Rossmore and Kiladangan took place in Newport and it was Clonoulty Rossmore who enjoyed a 3-15 to 1-12 victory over Kiladangan.
Semple Stadium played host to a football double header on Sunday, where Drom & Inch and Grangemockler Ballyneale met in the Intermediate decider and Loughmore-Castleiney faced Clonmel Commercials in the Senior decider.
The Intermediate game was well contested from start to finish, but it was evident from an early stage that the Strength and overall physicality of the Mid men was going to be a big factor in determining the outcome of the match. Drom & Inch took the lead from the start and it was a lead they would not relinquish as they went on to win by 2-11 to 0-09.
The clash of the two senior finalists was an eagerly awaited and highly anticipated game that not even the most knowledgeable of people could predict the outcome of. It was the Clonmel men who would get the dream start as they powered in to an early 1-02 to 0-00 lead. However in typical fashion the men in Red and Green did not panic and kept chipping away at their opponents lead. With the clock in injury time Loughmore-Castleiney found themselves a point behind when they overturned a Clonmel Commercials move and a move involving the McGrath clan ended with John firing to the net to take a two point lead and while Commercials did manage to bring the Loughmore-Castleiney advantage back to a single point, time ran out as Derek O'Mahony called time on the game with Loughmore-Castleiney winning by 1-12 to 1-11.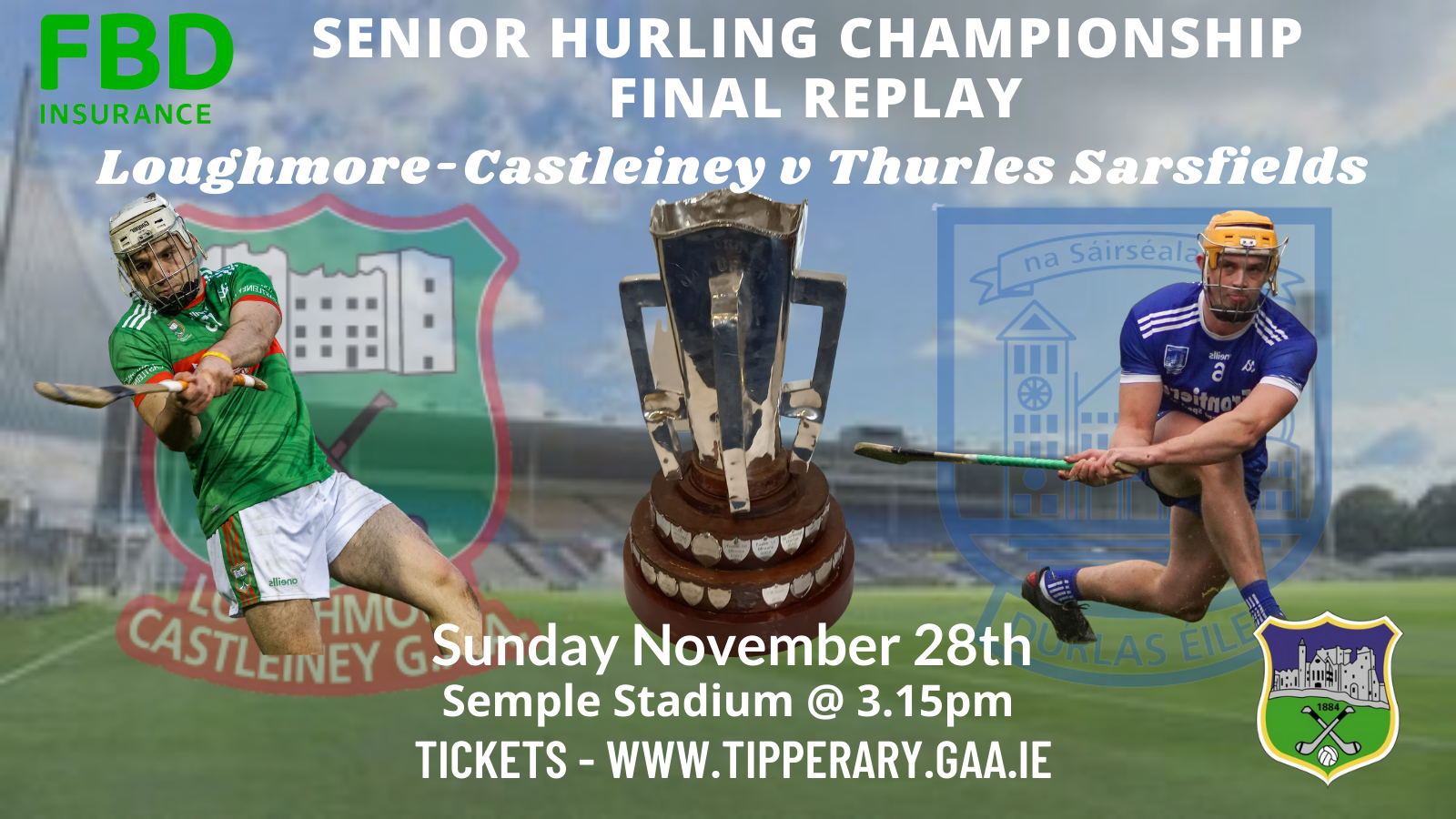 Next weekend will see another three County Finals being decided, two in football and one in hurling. The action gets underway  on Saturday in The Ragg at 2pm when Ballina and Clonmel Commercials in the FBD Insurance County Under 19 "A" Football Final. Then on Sunday at 12.30pm in Borrisoleigh, Nenagh Eire Óg will be aiming to claim the FBD Insurance County Junior "B" Football title when they take on  Aherlow. Then at 3.15pm in Semple Stadium we have the replay of the FBD Insurance County Senior Hurling Final between Loughmore-Castleiney and Thurles Sarsfields. Tickets for all this weekends games can be purchased from the tickets section of the Tipperary GAA website. All tickets purchased online will cost €10, while all tickets purchased at the grounds on Sunday will cost €15.
---
AIB Club Championships
Tipperary will have a number of representatives in action this weekend in the AIB Munster club championships. In the Junior Hurling Championship Quarter-Final Skeheenarinky will play Tralee Parnells in Austin Stack Park Tralee at 1:30pm, while at the same time in Templetuohy, Moyne-Templetuohy take on Kilmoyley of Kerry in the Intermediate Hurling Championship Quarter-Final. We also wish good luck to Tipperary Referees Kevin Jordan and Conor Doyle who are also in action this weekend. Tickets for all Munster Championship games must be purchased in advance from the Munster GAA website via the following link https://www.universe.com/users/munster-gaa-TR8ZGN Cash will not be accepted at the venues.
---
Scór Sinsear 2020
The long awaited 2020 All Ireland Scór Sinsear Final took to the stage in the magnificent Connacht Air Dome last weekend. Tipperary were proudly represented by five wonderful acts from across the county and Tipperary led the way at the end of the competition with no fewer than three All Ireland's returning to the Premier County.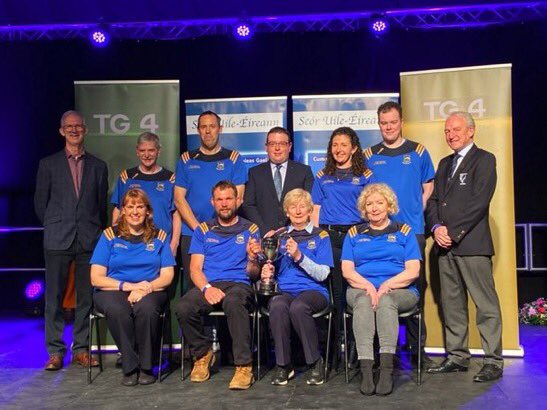 The staging of such an event within the current climate was always going to be challenging but credit is due to all involved who produced a wonderful day's entertainment. Our fantastic rinceoirí from An Caislean Nua were first to the stage and they done their club proud. A flawless performance saw them crowned All Ireland Champions. Huge congratulation to the girls and their coach extraordinaire Kathy on another All Ireland to the club.
Siobhan Egan from the Newport Club gave a flawless performance of Gortnamona but she came up just shy in her quest for All Ireland Honours. Siobhan's beautiful performance along with her harp raised a huge clap at the end.
Noel Joyce of JK Brackens fame, captured his fourth All Ireland Medal in the aithriseoireacht competition. His stellar performance of 'The woes of Mooncoin' left the audience in tears if laughter. We congratulate Noel on another superb performance!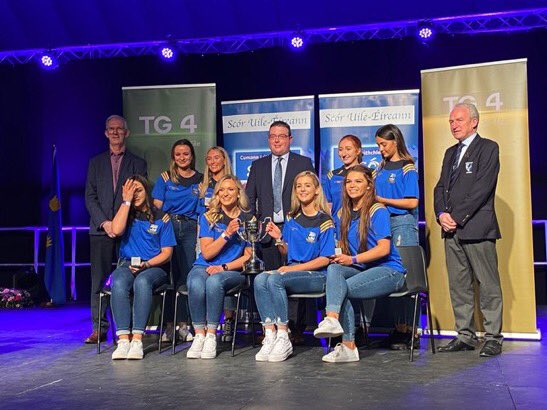 Newport's Nuachleas was next to the stage and they made no mistake in retaining their All Ireland Trophy. Their hilarious production of 'Lisdoonvara here I come' left the slua mór laughing long into the evening. Congratulations to all those involved.
Our final competitors from the Premier County were the wonderful Set Dancers from JK Brackens. They again like the acts before them gave a stunning performance and again came up just short on the marking sheets.
Unfortunately, due to circumstances outside of their control, the Moyne Templetuohy Quiz team were unable to travel but we congratulate them on a super year retaining their county honours and producing a great display in the Munster Final.
On behalf of the Tipperary Scór committee we thank all the clubs for their patience and support in completing our 2020 programme which culminated in a fantastic weekend for the premier county with three All Ireland Trophies returning.
---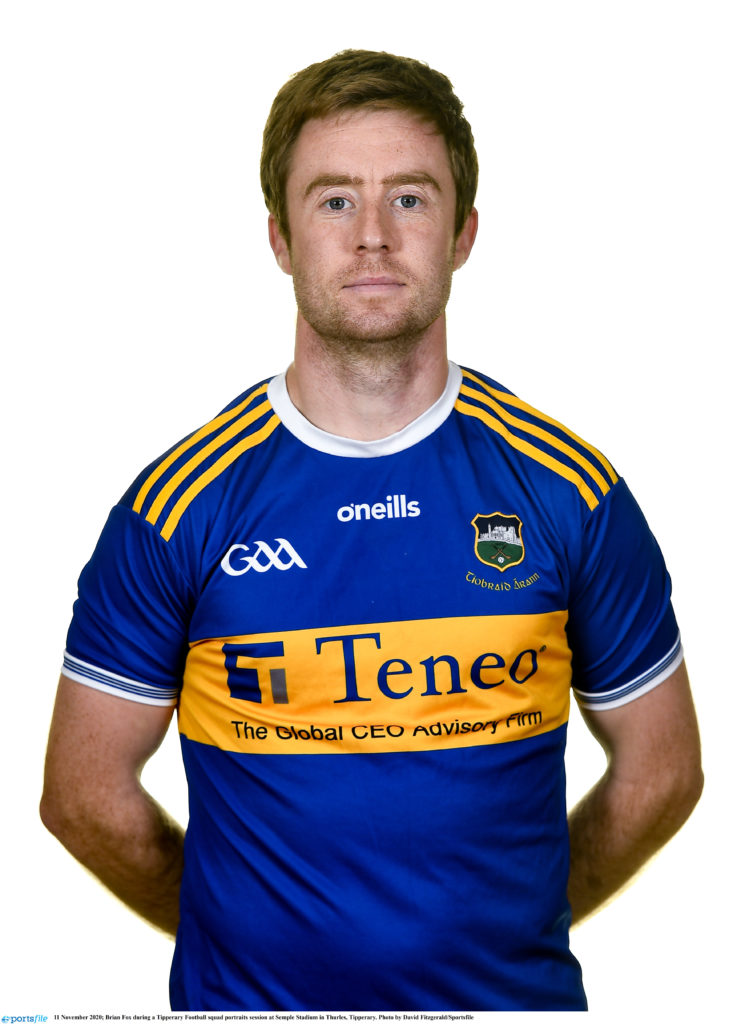 Brian Fox announces his Inter County retirement
Tipperary Senior footballer Brian Fox has this morning announced his retirement from Inter County Football. The Eire Óg Annacarty Donohill man has served the Premier County with distinction since first putting on the blue and gold jersey as a Minor in 2006. Brian made his senior Inter County debut in 2009 against Limerick and he has been an ever dependable team member ever since.
Following the announcement on Tuesday morning, many messages of good luck have been posted on social media and sent to Tipperary GAA for Brian, this shows the high regard in which he was held by all who had the privelage to see him playing. Tipperary GAA wish him well in his retirement and thank him for his dedication and contribution to football in the county over the course of his career.
---
The ultimate Christmas gift idea for the GAA fan in your life
GAA fans nationwide are encouraged to stamp their name on a seat at Semple Stadium today and visit mystadiumseat.com. The initiative supported by Tipperary GAA, offers fans of the iconic Tipperary venue the opportunity to make a real difference and raise vital funds for the development plans at the stadium and maintain existing facilities for future generations.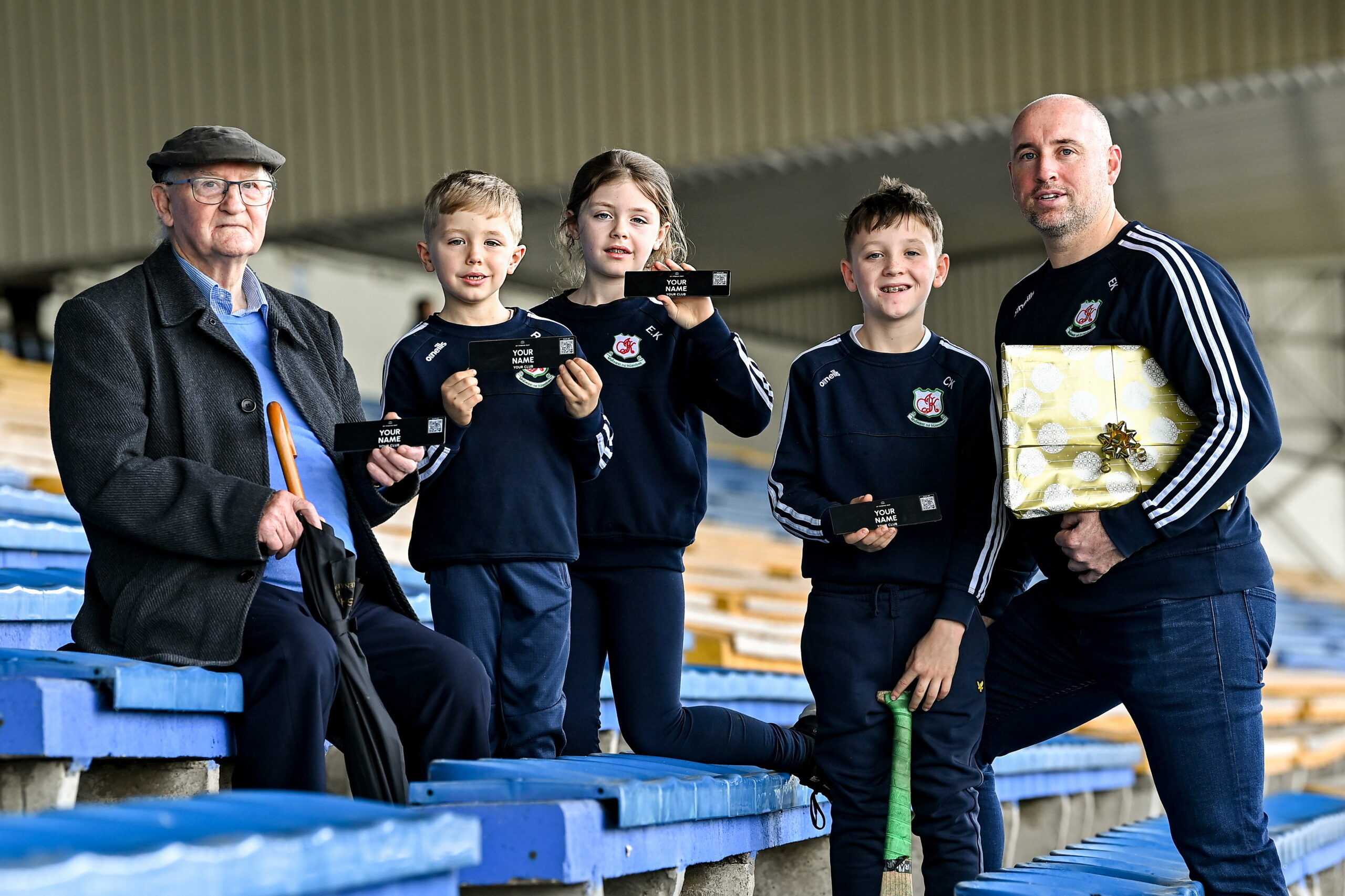 The concept is simple, this is an online product available that offers customers the chance to have their name, the name of someone they care for or indeed the name of a corporate entity on a seat at Semple Stadium. Beautifully designed naming plaques will be erected on seats at the iconic venue over the coming weeks and months as the plan is rolled out.
In addition to one's name, each plaque has a QR code on it, the type suitable for scanning with a smartphone or digital device. Once scanned it links to the 'look up my seat' webpage on MyStadiumSeat.com where a personalise note about the individual can be read.
Three distinct package price points are available. The Hero package at €100, the Double package at €200 and the All-Star package at €500 offer three, eight and ten year terms to choose from.
All packages include the individual's name on the seat with a bespoke message or biography online. Furthermore, all packages include a personalised certificate of authenticity and four tickets to visit the stadium on any one of the open days that will be hosted at the stadium in 2022.
The All-Star ten year package priced at €500 also includes an exciting add on, a dedicated pride of place listing of the individual's name on the prestigious 'Wall of Legends' at Semple Stadium.
The ultimate Christmas gift for many this year also offers a unique way to remember someone you have lost too by placing their name on a seat at 'The Field of Legends' complete with a remembrance piece dedicated to them online.
It is also an exciting gift for a new arrival who one day will visit the stadium or even might don their club or county colours on the pitch in years to come. Whether the gift is for someone at home or abroad it will ensure the recipient becomes part of both the history of the stadium and its future too, something very special indeed.
During the pandemic when the fundraising landscape was most challenging, the concept for mystadiumseat.com was born. It is set to raise vital funds for Semple Stadium to ensure the proposed redevelopment of The Kinane Stand, affectionately known as The Old Stand, remains on track and the venue's existing facilities can continue to be maintained to the highest standards well into the future.
So get involved today and visit mystadiumseat.com to find out more and support Semple Stadium, where every name matters.
---
Tipperary joy at this year's Meath Hurling Final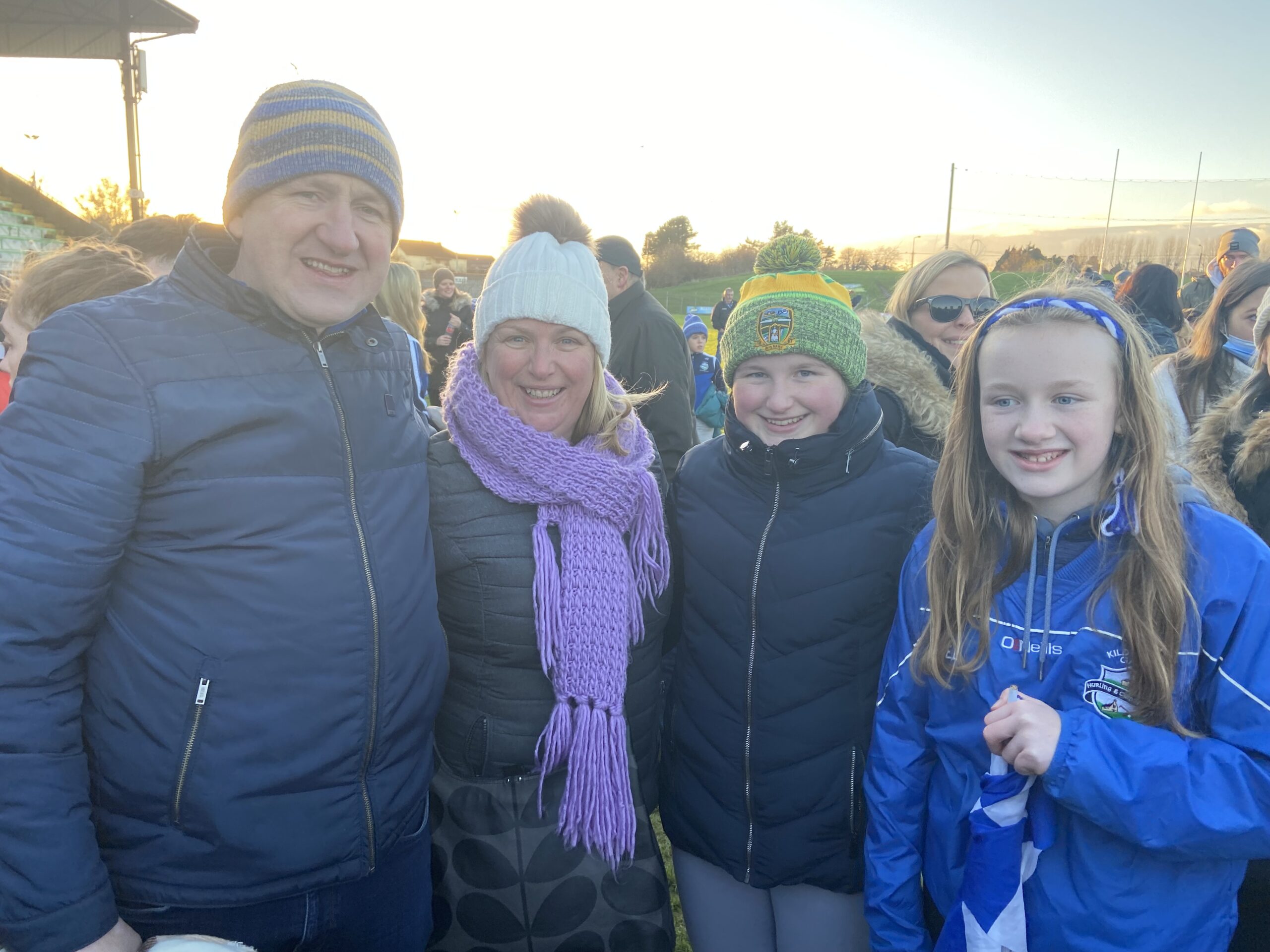 Drangan man Philip Lyons and Lattin native Pat O'Halloran were two very happy Tipperary men in Pairc Tailteann, Navan last Sunday afternoon. Both have been Kildalkey hurling club members for a number of years since they settled in that part of south west Co. Meath and were delighted to see The Village claim its sixth county title. Pat, who was joint manager last Sunday, has led Kildalkey to five of those victories. Pat's son Brian O'Halloran was also a member of the victorious All-Ireland minor football team squad this year.
Meanwhile Philip Lyons is also involved in spreading the hurling 'gospel' at underage level in the club and is the current chairman of the juvenile section.
---
Tipperary Hurling Club New York
The Tipperary Hurling Club in New York will hold their Annual Dinner Dance celebrating the New York Senior Hurling Champions of 2021 on December 4th and the special guest on the night will be former Tipperary senior hurler Brendan Maher of Borris-Ileigh. The event takes place in Lake Isle Eastchester. Tickets for what is always a great night can be purchased from www.tippnydance2021.eventbrite.com or by emailing, tippny@outlook.com.
---
Tipperary GAA Scene
If there is anything you feel should feature in this column going forward, please feel free to forward it to pro.tipperary@gaa.ie