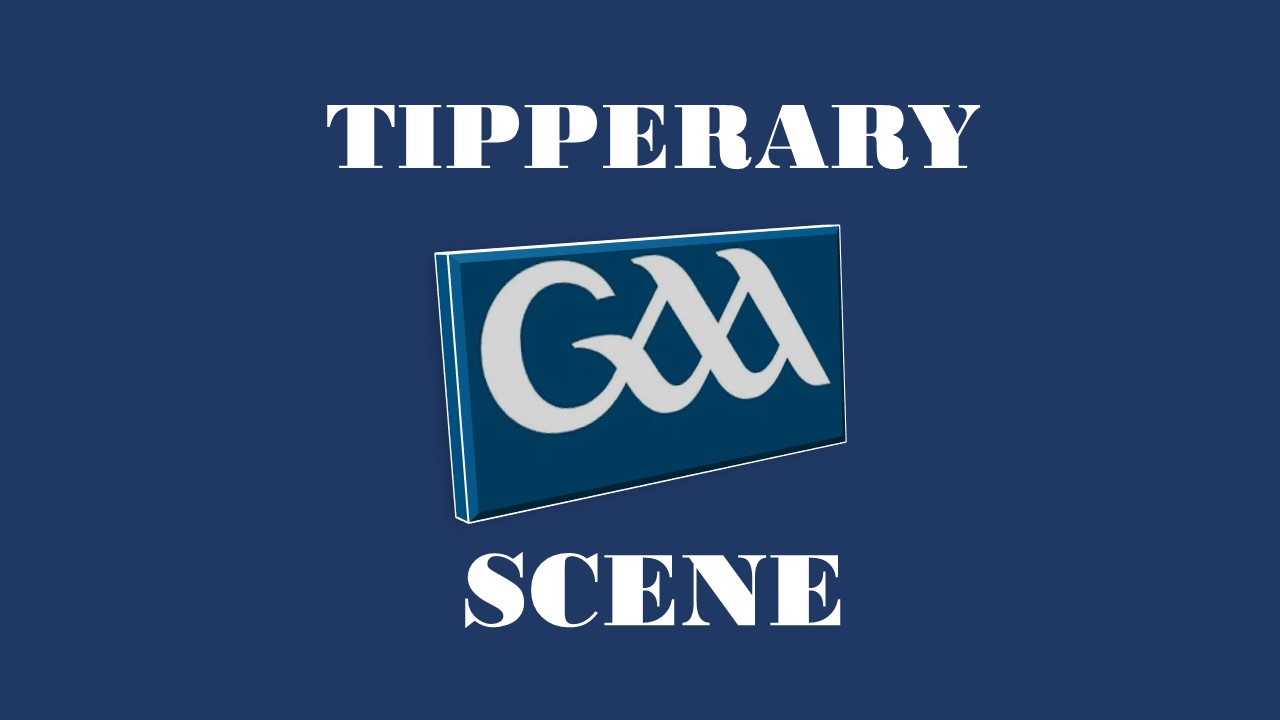 ---
Allianz Football and Hurling Leagues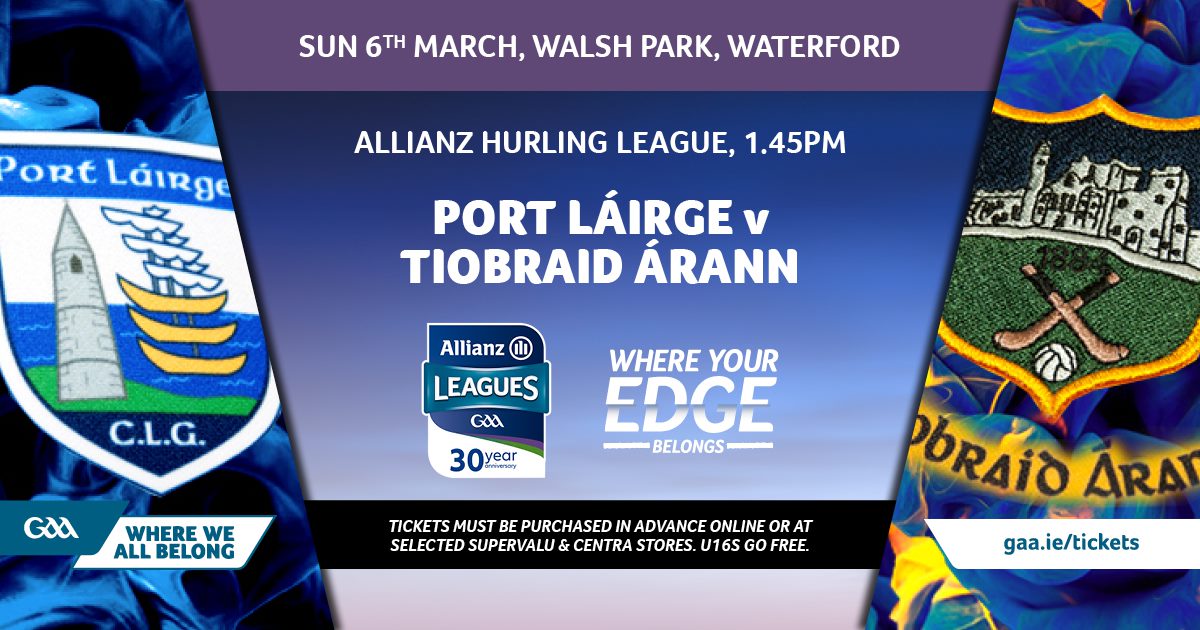 Last Saturday was a busy day for our senior hurlers and footballers as they both welcomed their opponents to FBD Semple Stadium for their Allianz League games. First into action at 5pm were the hurlers who played Dublin and in what was a very well contested game it was the visitors who left Thurles with the points. At 7pm the footballers were hoping to get back to winning ways against Sligo and in a very good display David Powers men were full value for their win. Both teams will be in action again this coming Sunday March 6th and both will be playing away.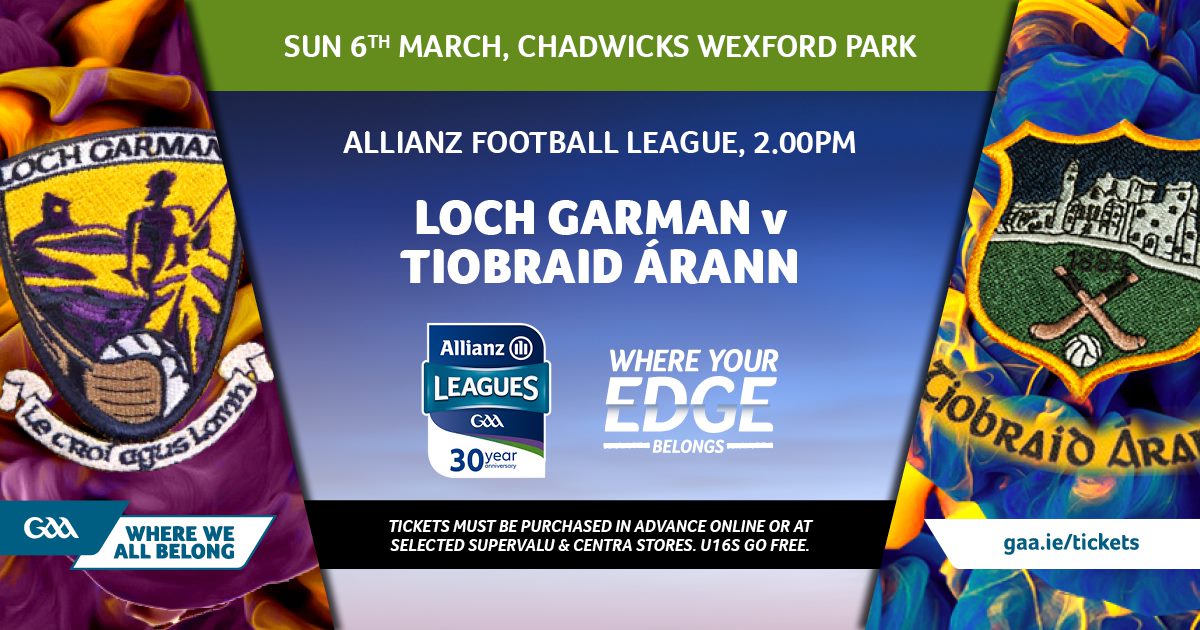 Our hurling team will travel to Walsh Park to play Waterford at 1.45pm in a game that will be televised on TG4, while the footballers will be in action at 2pm in Chadwicks Wexford Park in the rearranged round 3 game which was postponed due to poor weather two weeks ago.
April is set to be a very busy month for all our inter county teams with the commencement of the various provincial competitions in hurling and football. The various management teams have been very busy prepoaring all the players and there have been a number of very competitive challenge games played over the last few week's. The preparations will continue through March and there is no doubt that all teams will be fully prepared and ready for the challenge when the championships begin.
---
Tipperary Clubs Draw
The March clubs draw will take place this Friday March 4th in Quinlan's Bar in Moyne and will be hosted by the Moyne-Templetuohy club who have had two first prize winners already in this year's draw. The draw will commence at 8.30pm and will also be broadcast live on Tipp FM.
---
Hurling, Camogie, and fun for kids with additional needs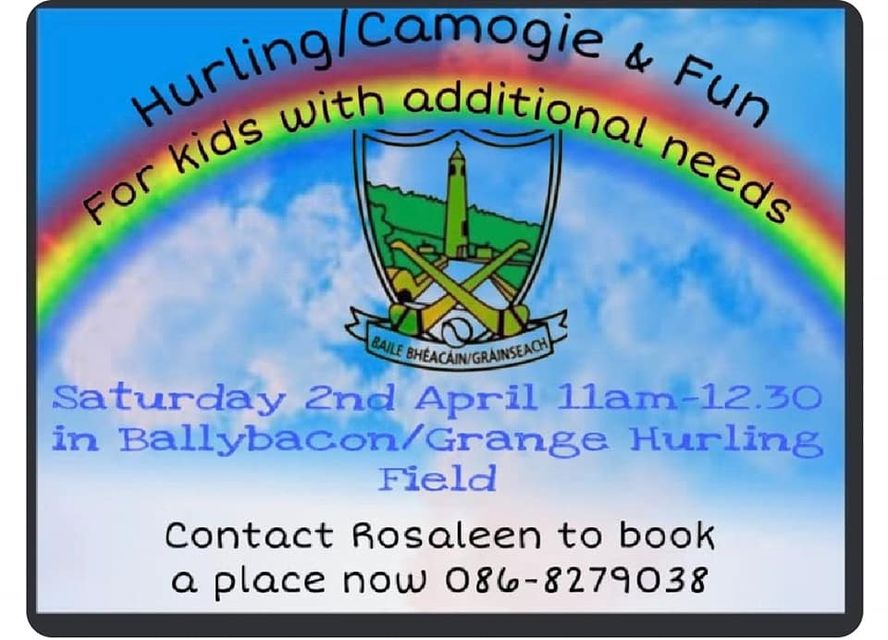 Ballybacon/Grange Hurling and camogie club have come together in organising a fantastic programme called "Hurling, Camogie and fun for kids with additional needs".
Ballybacon-Grange Gaa is a club located in the areas of Goatenbridge, Grange and Ardfinnan in County Tipperary built on passion for hurling and camogie.
The club saw the need for inclusion of all members in their community through sport. Children with additional needs are always more than welcome in Ballybacon-Grange Hurling and Camogie Club's. The club is strongly powered by many wonderful people who have plenty of experience working with children and adults with additional needs, who will pass on their resources and values to help to them as a club.
Both club's are always learning and open to change to make it a better place for all. They believe sport, fun and friendships that come with it should be available to all and that is why they have set up this fantastic programme. Participation in physical activities has a major role to play in personal development. While they will be playing and having lots of fun, they will be focusing on hand and eye coordination, throwing and catching, turn taking skills, the use of a hurley etc but most importantly going at the children's own pace and following their lead and watching them smile and laugh.
Ballybacon Grange Hurling and Camogie club are very enthusiastic and excited to embrace this opportunity.  It is due to commence Saturday the 2nd of April at 11am till 12.30. All involved\ are looking forward to this wonderful programme that lies ahead and greeting the wonderful children with a big "Cead Mile Failte" while they come along and step foot on Ballybacon-Grange Hurling and Camogie club field for fun and laughter.
---
Irelands Fittest Club
Emo GAA in Laois are hosting a sporting event where 32 Clubs from a variety of sports and counties will compete in a raft of exciting events, obstacle courses and head to head races to be crowned 'Fittest Club in Ireland' in the beautiful grounds of Emo Estate and Gardens in Co. Laois. Each team will be made up of 6 club members (four male and two female) all of whom must be over 16. All team members must have been a registered member of the club for the 2021/2022 season. Four team members will compete in an event at any one time.   The 32 teams will come from a variety of sporting backgrounds such as Soccer, GAA, Basketball, Athletics, Swimming and Boxing to name a few.
With prize money totalling €10,000, it is sure to be a very competitive, exciting and worthwhile event for the clubs taking part.  The cost of registration is €750 euro per team. The first 32 teams who complete their registration will be part of the inaugural event of 'Fittest Club in Ireland'.
As part of this event over 100 businesses will come together in the unique setting of Emo Estate and Gardens to showcase their products and services in a market type setting making it a great 'outing' for friends and family, to experience the event, visit the business stalls and explore Emo Court and Gardens.
Further details can be found on the SHINE 2022 website.
---
Lifetime achievement award for Paudie Butler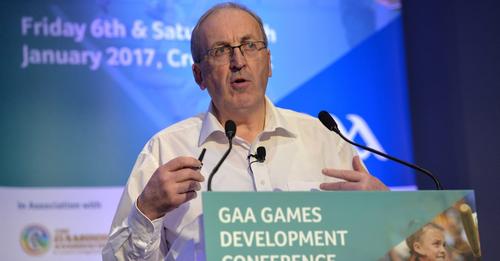 Congratul;ations to Drom & Inch's Paudie Butler who was recently awarded with a lifetime achievement award for his outstanding work in the area of coaching and player development.
The impact Paudie Butler has had on hurling and camogie coaching was fittingly recognised last Saturday when he was honoured with a Lifetime Achievement Award at the 2022 GAA Coaching Conference.
As a teacher and then head-master in his local primary school in Inch, Tipperary, Paudie quickly earned a reputation for being a very innovative and successful coach with both the school and his club, Drom-Inch.
Paudie became the National Hurling Director in 2005 and continued in this role until 2010 where he travelled the length and breadth of the country delivering hurling workshops/coaching courses/seminars to hurling coaches at all age levels.
It was in this in role that Paudie excelled and he certainly had a huge influence on any hurling coach that he engaged with during this time. Paudie brought a huge enthusiasm to every session that he attended.
Whether it was a delivering a module of a coaching course in Armagh, a fundamental movement practical session in Offaly, or a session with development coaches in Cork, Paudie was always able to relate to the group he had in front of him. He spoke about their players, their club and their county. This gave the coaches that attended a great sense of how important a role they were playing in the development of the games in their own community.
His ability to get his message across in a clear and concise manner helped coaches to understand their own role as coaches. Paudie also challenged the coaches to think about how they coached the game, but more importantly how to see the players as people and how to relate to them.
When the GAA commenced training its own Tutors to deliver their Coach Education programme Paudie was one of the first to be up-skilled into the Master Tutor or Tutor Trainer role. Paudie delivered many a course to new tutors and was now influencing coaching in a different way in that the tutors he was up-skilling would pass on some of the traits, skills and knowledge to the coaches that they would meet on the courses. Paudie continuously expressed to tutors the importance of building a relationship with the course participants rather than just imparting knowledge, identifying that course attendants were people who came from different backgrounds from parents to past players to volunteers who wanted to help their local club.
Paudie continues to have a huge influence on how we coach our games. His willingness to continue to learn himself has shown to coaches and tutors the importance of seeking knowledge and applying it to your coaching session and courses.
---
Health and Wellbeing
March is Endometriosis Awareness Month
In Ireland 1 in 10 women suffer from endometriosis It is one of the commonly seen gynecological diseases though not the most commonly talked about. Further information on this painful condition can be accessed through
https:/www.endometriois.ie
March 2nd is National No Smoking Day. For encouragement on quitting sign up to the Quit Plan on
Quit.hse.ie,
Free phone 1800201203
Free text Quit to 50100
March 4th is World Book Day Ireland. Every year in Ireland hundreds of book related events take place across Ireland in schools, libraries, and bookshops to encourage the enjoyment of reading particularly amongst children. Checkout out your local library Facebook page or Twitter feed for events in your local area.
Once again the we appeal to all clubs to appoint a Healthy Club Officer and register with the County Committee on
---
GAA Memorabilia Fair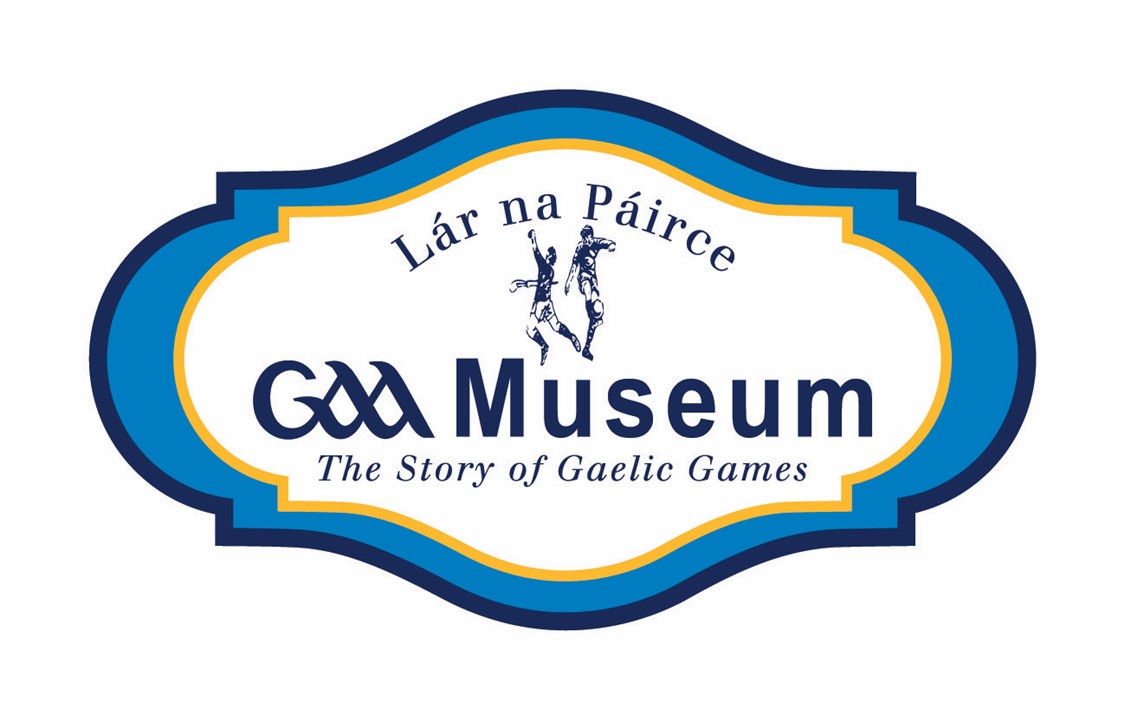 The GAA memorabilia fair will take place in The Dome Semple Stadium on Saturday April 16th between 12pm and 4pm. This G.A.A. Memorabilia Fair will give you a chance to browse and search a large selection of match programmes, club histories, hurling, football, camogie, ladies football and handball publications as well as other G.A.A. material in the pleasant and spacious surroundings of the The Dome, Semple Stadium, Thurles, Co. Tipperary.
Collectors and sellers are cordially invited to attend this event, where it is hoped they will find plenty of material to interest them.
Sales positions, free of charge may be booked in advance by contacting the organisers before April 13th.
Admission for all will be €5, with accompanied children free. The venue will have disabled access, facilities for teas and coffees etc. It is located within a five minute walk from Thurles Railway Station. For further information contact: Seamus J. King, 087-2246245 seamusjking@gmail.com  or Liam Ó Donnchú 086-6036547, liam.odonnchu.oifigeach@gaa.ie
Lár na Páirce G.A.A. Museum, Slievenamon Road, Thurles, Co. Tipperary. 0504 27534, 0504 22702. larnapaircemuseum@gmail.com
---
Tipperary GAA Scene
If there is anything you feel should feature in this column going forward, please feel free to forward it to pro.tipperary@gaa.ie
By Jonathan Cullen
Wed 2nd Mar