Tipperary GAA Scene – June 15th 2022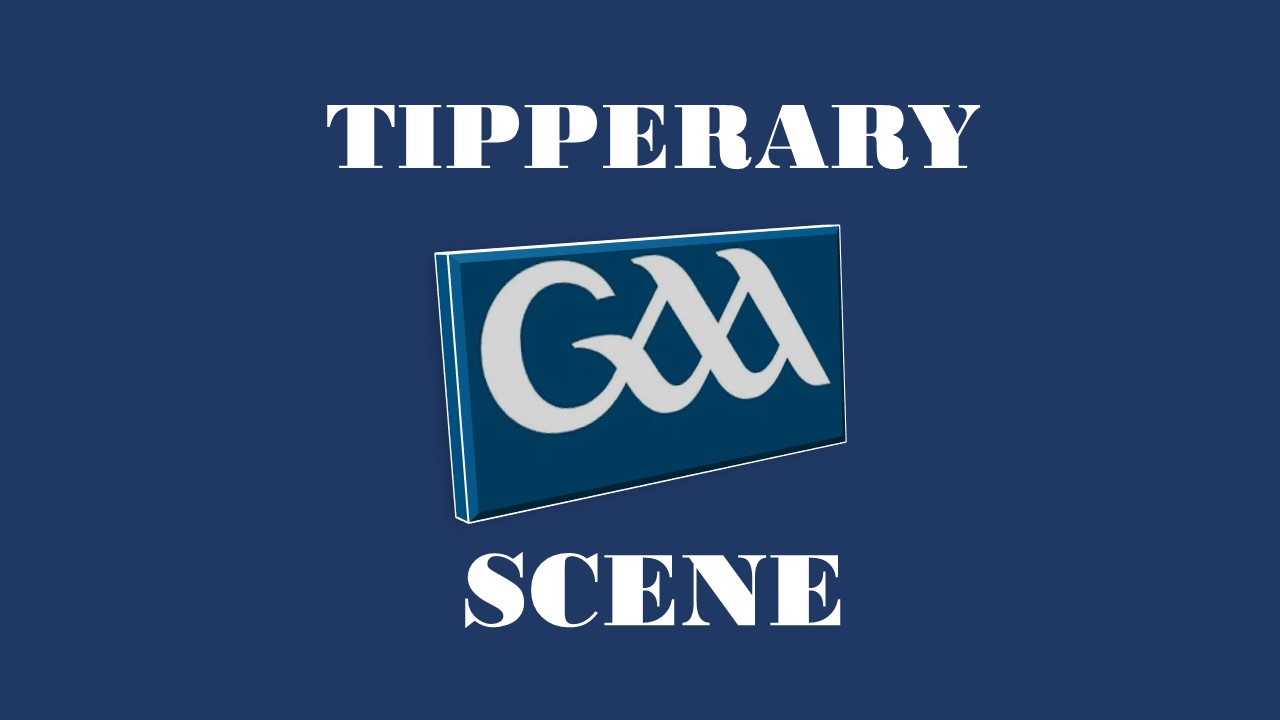 ---
All Ireland Minor Hurling Semi Final
The Tipperary minor hurlers travel to the TUS Gaelic Grounds this Sunday June 19th where they will play Galway at 2pm in the All Ireland semi final. Having overcome Clare at the same venue in the Munster final a few weeks ago, preparations have been going well ahead of what is expected to be a very tough and challenging encounter with the men from the west. We wish the players and team management the very best of good luck on Sunday as they aim to reach this years All Ireland final. The other semi final in the Minor hurling championship will be played in FBD Semple Stadium this Friday evening and will be between Leinster champions Offaly and beaten Munster finalists Clare. The game has a 7.30pm throw in and will be refereed by Thurles Gaels clubman Kevin Jordan. This is a big honour for Kevin and we wish him and his team of officials the best of luck. Tickets for the semi finals are on sale via the GAA website.
All Ireland Senior Hurling Quarter Finals
FBD Semple Stadium will be the centre of attention again this Saturday as the two All Ireland Senior hurling Quarter Finals will take place at the field of legends. First in to action at 1.45pm will be Leinster runners up Galway and the third placed team from the Munster championship Cork who will be coming to Thurles having disposed of Antrim in last weekends qualifier. The second game will throw in at 3.45pm and will see Munster reuuner up Clare pit their wits against a Wexford side managed by Kiladangan's Darragh Egan in what should be a very clouse encounter. With a large attendance in excess of 35,000 expected for the games, local Gardai have advised that there will be some traffic disruption in Thurles and on the approach roads to the town, so if you are planning on travelling to Thurles on Saturday the advice is to go early and park in one of the many car parks which will be provided.
FBD Insurance County Leagues
Last weekend saw a total of 6 finals taking place across all Divisions of the County hurling leagues. The Division 1 and Division 2 finals were played on Saturday evening in front of a large attendance at FBD Semple Stadium. In the first game of the double bill, Moycarkey Borris and Eire Óg Annacarthy met in the Division 2 final. This was a highly entertaining game that had all those in attendance on the edge of their seats all through as there was never more than a hand full of scores between either side at any stage and indeed it eventually took extra time to decide the destination of the cup as Moycarkey Borris claimed victory on a 2-28 to 1-28 score line. Next up was the Division 1 final clash of Drom & Inch and Clonoulty Rossmore. The first half of this game was again a very close affair that saw Drom & Inch head to the dressing rooms at half time with the narrowest of leads 0-09 to 0-08. A very competitive second half was anticipated but unfortunately did not really materialise as the Mid Tipperary side took full control of the contest and in the end ran out 2-20 to 1-10 winners.
In the Division 3 decider, Ballina and Burgess met in Dolla on Saturday afternoon and again this was another highly competitive game between two clubs who are very familiar to each other. On this occasion the bragging rights are with Burgess who held out to win by 2-12 to 1-14.
The Ragg was the venue for the Division 4 final clash between Borrisokane and Moyle Rovers on Sunday afternoon and again this was another very evenly contested game that ended up with a slender one poiunt win for Borrisokane on a full time score of 2-17 to 2-16. At the same time in Golden Clonoulty Rossmore and Upperchurch Drombane met in the Division 5 final and it was the West Tipp side who claimed the title over their neighbours on this occasion, winning by 1-21 to 1-16. In the Division 6 final which was played in Moneygall on Saturday evening, Knockshegowna proved that bit too strong for Thurles Gaels, the North men winning by 1-14 to 0-10.
Last weekend also saw two semi finals in the FBD Insurance County football leagues. In Division 1, 2021 County finalists Clonmel Commercials defeated Ballyporeen by 1-19 to 0-05 while Killenaule emerged victorious over neighbours St Patricks in Division 3 by 1-11 to 1-09 to claim their place in the final.
All three finals in the football leagues take place this coming weekend. In Boherlahan on Saturday at 7.30pm JK Brackens will renew acquaintances with Clonmel Commercials in the Division 1 final. On Sunday at 7pm in Sean Treacy Park, Galtee Rovers and Golden Kilfeacle meet in the Division 2 final and at the same time in Monroe, the Division 3 final will be played between Fethard and Killenaule.
All these games are result on the day clashes and tickets priced at €10 for adults and €5 for students can now be purchased via the ticket section of the Tipperary GAA website. There will also be chip and pin contactless payments in operation at a number of venues which will allow supporters pay by card on entry to the game. Under 16's are free and do not require a ticket.
---
GAA All Ireland Senior Hurling Championship Launch
Last Thursday saw the launch of this years All Ireland senior hurling championship taking place in the Loughmore Castleiney club grounds. The event which was attended by players from Cork, Clare, Galway, Kilkenny, Limerick and Wexford along with GAA president Larry McCarthy was a huge success. The day kicked off with photographs and television interviews in the surrounds of the famous Loughmore castle, the focus then switched to the club grounds in Cuguilla which have undergone major redevelopments in the recent past, where pupils from the local national schools in Loughmore and Castleiney met the various players before playing an exhibition game. RTE reporter and Kilruane MacDonaghs club man Damian Lowlor then presided over a questions and answers session with the players in front of a large gathering of both media. President Larry McCarthy was also presented with a copy of the Loughmore Castleiney GAA pictorial history by club stalwart Eugene Stapleton who was the driving force behind the books publication in 2020.
---
Be Internet Legends
The GAA, in partnership with Google, this week, launched its anti-bullying and internet safety programme to over 100 participating clubs from the GAA, Ladies Football and Camogie Associations in Ireland and Britain, targeted at the 9 – 12 years age group.
As part of the Gaelic Games, Give Respect – Get Respect initiative, this programme incorporates Google's Be Internet Legends initiative, an existing free, online safety education programme for primary-age children helping them to become safe and confident explorers of the online world.
The programme helps children bring the respect and values they learn on the field into their online interactions encompassing learnings and activities in the areas of anti-bullying, developing positive behaviour and staying safe online.
This programme mirrors the Give Respect – Get Respect initiative which promotes respecting fellow players, coaches, referees, opponents and officials; playing fair; treating others equally; setting an example; and creating an environment where children feel confident and comfortable to talk to a coach or adult if they have a concern.
---
Tipperary Allianz Cumann Na Mbunscoil News
National Cumann Na Mbunscoil Week
National ALLIANZ Cumann na mBunscol Week takes place this week from June 13th-17th June 2022.This will see all schools from all over Ireland take part in a wide range of activities such as skill challenges from inter county stars, table quizzes, jersey days, school exhibition games, teachers v student challenges, children recreating famous All Ireland winning speeches and so much more.
Please keep an eye the National Cumann na mBunscol Twitter account over the coming week for continuous updates @cnambnaisiunta.
If posting on Twitter, please use the hashtag
#AllianzCumannnamBunscolWeek22.
Allianz are sponsors of Cumann na mBunscol and it is important to give them recognition. Poster attached with more information.
We look forward to seeing as many schools as possible getting involved.
County Final Timetables
Monday 20thJune  
9.10am
Under 11 A-1 Camogie:  Scoil Mhuire Gan Smál, New Inn 'B' (1h) v Upperchurch NS 'B' (2h)
(7 a side square to 65)
9.10am
Under 11 D-1 Hurling:  Ayle NS 'B' (3h) v New Inn BNS 'B' (4h)
(7 a side square to 65)
9.50am
Under 11 B Camogie: Gaelscoil Nenagh (2h) v Scoil Mhuire Gan Smál, New Inn (1h)
(7 a side square to 65)
9.50am
Under 11 E Hurling: Ballytarsna NS (3h) v Cappawhite NS (4h)
(7 a side square to 65)
10.30am
Under 11 C Hurling:  Rosegreen NS (3h) v Upperchurch NS (4h)
(8 a side square to 65)
10.30am
Under 11 A Camogie: Powerstown NS (1h) v St. Joseph's, Templemore (2h)
(7 a side square to 65)
11.10am
Under 13 G Hurling: Clogheen NS (3h)v Gurtagarry NS (4h)
(7 a side 21 to 45)
12.00pm
Under 13 B Camogie: Carrig NS, Ballycommon (1) v Gaelscoil Nenagh (2)
(10 a side 21 to 21)
12.50pm
Under 13 C Camogie: Scoil Naomh Cualán, Borrisoleigh (3) v Upperchurch NS (4)
(9 a side 21 to 21)
1.40pm
Under 11 D Camogie: Boherlahan NS (1h) v Templederry NS (2h)
(7 a side square to 65)
1.40pm
Under 11 F Hurling: Gurtagarry NS (3h) v Shronell NS (4h)
(7 a side square to 65)
2.20pm
Under 13 E Camogie: Boherlahan NS (1h) v Donaskeigh NS (2h)
(7 a side 21 to 45)
3.10pm
Under 13 H Hurling: Slieveardagh NS (3h) v Terryglass NS (4h)
(7 a side 21 to 45)
4.00pm
Under 11 A-1 Hurling: Cashel BNS "B" (3h) v Holycross "B"(4h)
(11 a side square to 65)
4.00pm
Under 11 E Camogie: Clonmore NS (1h) v Rathcabbin NS (2h)
(7 a side square to 65)
4.40pm
Under 11 A Hurling: Cashel BNS (3h) v Scoil Ailbhe (4h)
(11 a side square to 65)
Tuesday 21st June 
9.10am
Under 13 F Hurling: Ballytarsna NS (1) v St. Patrick's NS, Drangan (2)
(7 a side 21 to 45)
10.00am
Under 13 D Camogie: Ballinahinch NS (3) v Cloughjordan NS (4)
(7 a side 21 to 45)
10.50am
Under 13 F Camogie: Barnane NS (1) v St. Patrick's NS, Drangan (2)
(7 a side 21 to 45)
11.40am
Under 11 B-1/C-1 Hurling: Ballylooby NS 'B' (3h) v Gaelscoil Nenagh 'B' (4h)
(9 a side square to 65)
11.40am
Under 11 D Hurling: Ballinahinch NS (3h) v Kilruane NS (4h)
(7 a side square to 65)
12.20pm
Under 13 C Hurling: Ballylooby NS (1h) v Scoil Naomh Cualán, Borrisoleigh (2h)
(12 a side 13 to 21)
1.10pm
Under 11 B Hurling: Ardfinnan NS (1h) v Gaelscoil Nenagh (2h)
(10 a side square to 65)
1.10pm
Under 11 C Camogie: Kilruane NS (3h) v Mullinahone NS (4h)
(7 a side square to 65)
1.50pm
Under 13 E Hurling: Cappawhite NS (1h) v Dualla NS (2h)
(8 a side 21 to 45)
2.40pm
Under 13 B Hurling: Gaelscoil Nenagh (3) v Newport BNS or St. Peter & Paul's Clonmel (4)
(13 a side 13 to 13)
3.30pm
Under 13 D Hurling: Gortnahoe NS (1) v Kilsheelan NS (2)
(10 a side 21 to 21)
4.20pm
Under 13 A Camogie: Ballina Primary School (3) v St. Joseph's, Templemore (4)
(11 a side 21 to 21)
5.10pm
Under 13 A Hurling: Cashel BNS or Scoil Ailbhe or St. Colmcille's Templemore (1) v Corville NS or St. Mary's CBS Clonmel (2)
(15 a side 13 to 13)
Tipperary GAA Scene
If there is anything you feel should feature in this column going forward, please feel free to forward it to pro.tipperary@gaa.ie