Tipperary GAA Scene – July 21st 2021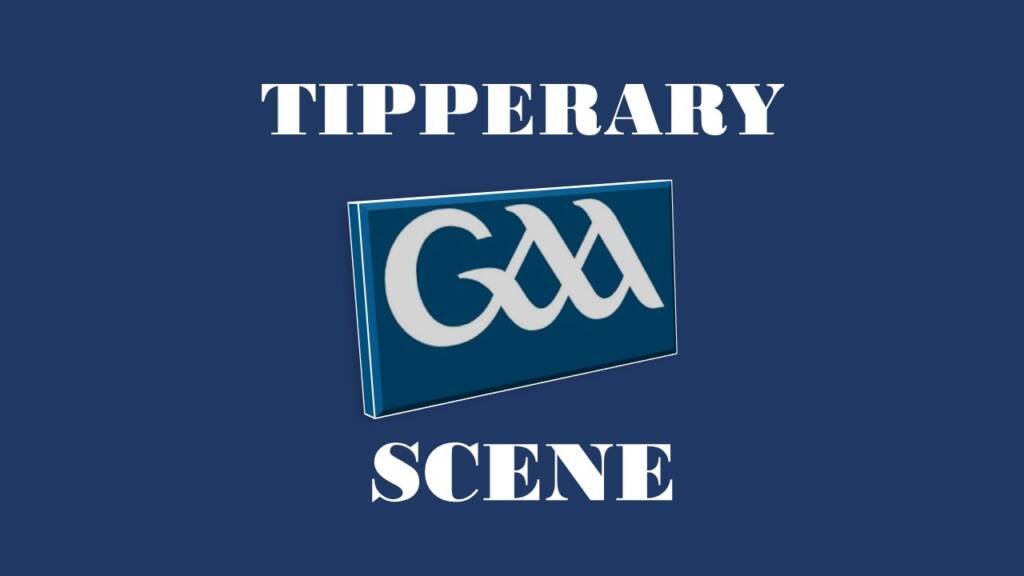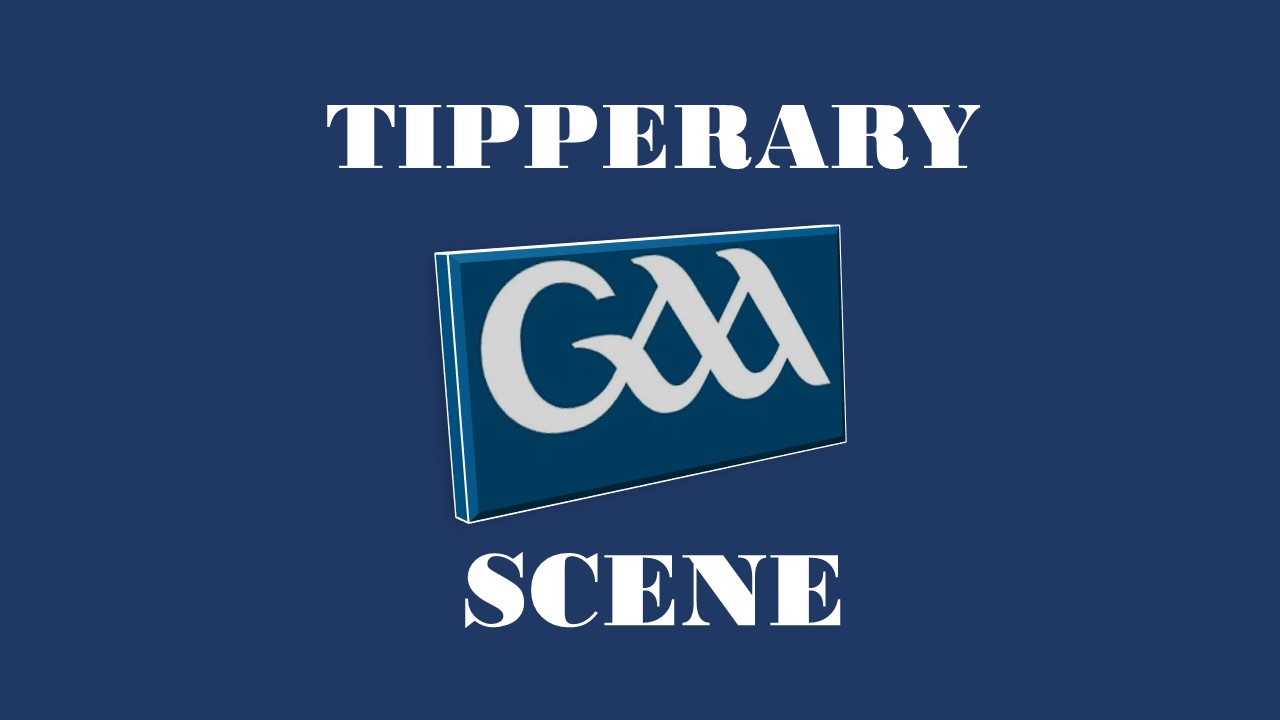 Munster Senior Hurling Final
Hard luck to our senior hurlers who lost out to Limerick in last Sundays Munster Senior Hurling Final which was played in Mediterranean like conditions down by the banks of the Lee. After an energy sapping first half, Tipperary went in at half time leading by 10 points and looking to be in a good position. But as they have done on a number of occasions in the past, Limerick came out fighting in the second half and really took over in the third quarter as they out scored Tipperary by 1-10 to 0-01 and from there on took control of the game. To their credit the Tipperary players never gave up and they kept plugging away but could not regain their first half momentum. In the end it was Limerick who retained the Munster as vthey won their third title in a row. Tipperary now look forward to a All Ireland Quarter Final on the weekend of July 31st against either Cork, Galway or Waterford.
---
Munster Under 20 Hurling Semi Final
Tipperary played Cork in Semple Stadium last evening , July 20th in the Munster semi final and after getting off to a great start that saw them heading to the dressing room ahead by 1-13 to 0-10 and looked to be in a good position. However Cork emerged a different team in the second half and from the throw in they came at Tipperary with everything they had as they took control of the game outscoring Tipperary by 2-05 to 0-01 in the first 15 minutes and from there they remained ahead, winning in the end by 3-20 to 2-17. Hard luck and thank to all the Tipperary players and management for the work they have put in over the last few months. Well done and best wishes to Cork who will now take on Limerick in this years Munster final.
---
Munster Minor Football Quarter Final
The Tipperary Minor Footballers are in to action this Wednesday evening, July 21st when they will play Limerick in the LIT Gaelic Grounds at 7.30pm. The players have been preparing diligently for this game and are hoping to bring all the hard work and coaching in to play in what is expected to be a tough contest. Full live score updates of this game will be on the Tipperary GAA Twitter feed.
---
Munster Under 20 Football Championship
Well done to our Under 20 Footballers who continued their winning run with a two point win over Waterford in last Thursdays Munster semi final which was played in Semple Stadium. This was a fine performance by all the players who had to dig deep and overcome a very determined Waterford side who lead for much of the game. Following the game Tipperary's Conor Cadell was happy to have secured the win and more importantly the bragging rights over his first cousins Padraig and Seamus Fitzgearld who were both part of the Waterford team.
Tipperary now prepare to welcome Cork to Semple Stadium this Thursday evening at 7.30pm for the Munster Final of the competition. Cork who defeated Kerry in the other semi final will be overwhelming favourites for this game, but Tipperary are on somewhat of a winning run and as they say winning is a habit and it is a habit that the players and management will want to continue. Best wishes to all involved and as numbers of those who can attend the game are still limited, you will be able to see the game live on TG4, listen on Tipp FM or follow on the Tipperary GAA Twitter feed.
---
Munster Minor Hurling Championship
The Tipperary Minor hurlers got off to a winning start with a 2-27 to 1.14 win over Kerry in the LIT Gaelic Grounds last Wednesday, July 14th. Three points separated the sides at half time but Daragh Guinan's goal in the 35th minute saw Tipperary into a eight point lead that they never looked like losing. Tipperary were playing into a strong breeze in the opening half but it didn't cause them any issues in the opening 12 minutes as they raced into a 0-6 to 0-1 lead. Centre forward Conor Martin excelled in that time with two expertly taken points as did corner forward Orrin Jones who was a constant threat. Kerry's response was from a Felim O'Sullivan free and another placed ball saw Kerry reduce the gap further but the Martin and Jones double act continued to see Tipperary 0-8 to 0-2 in front at the water break. A Darragh Minogue point stretched their advantage to seven but two further O'Sullivan frees kept Kerry in touch. Then a Kerry whirlwind blew the game wide open with 1-2 without reply. O'Sullivan and Sean Tuomey-McElligott sent over the points with Killian Boyle flashing to the roof of the net. However, Tipperary responded two minutes later when Guinan was first to a Minogue mishit and he fired low past Keltyn Molloy to give James Woodlocks' men a 1-10 to 1-7 lead at the break. Tipperary came out all guns blazing for the second half and had the game put to bed withing five minutes of the restart. Paddy McCormack and Jones got two points before Guinan flicked to the net after excellent work from Martin. Kerry did their best to stay in the contest with O'Sullivan leading the charge. He fired over two points either side of Minogue landing a second point of the evening. It was Minogue that stole the show in the second half with six points and was a threat that Kerry just could not deal with. Tipperary now go on to play Waterford in the semi-final on July 27th.
---
FBD Insurance County Hurling Leagues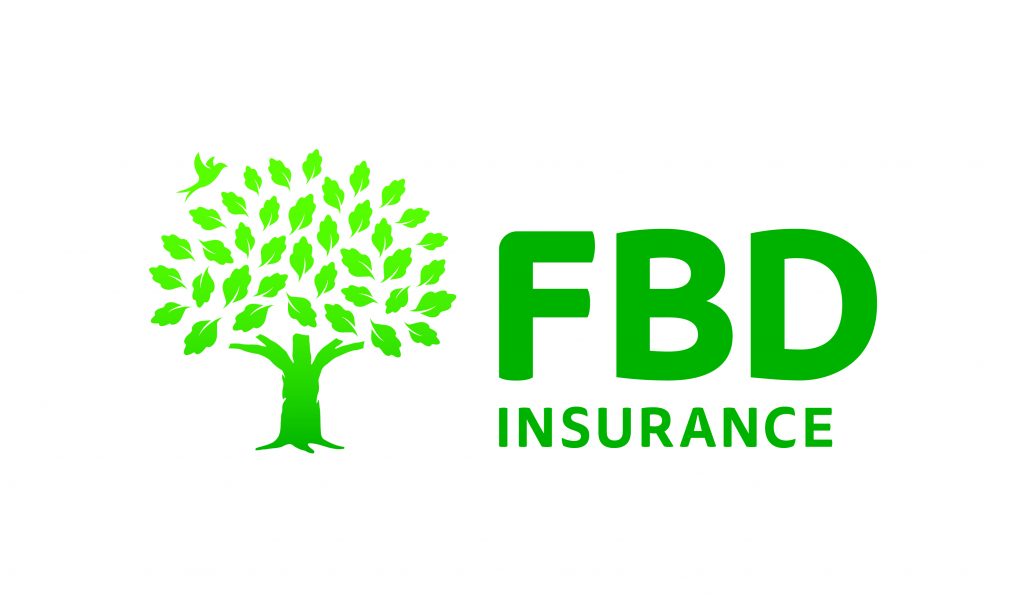 This weekend will see a number of interesting ties take place in the knockout stages of the County Hurling leagues. On Sunday in the Group 1 Final Borris-Ileigh will play Thurles Sarsfields in The Ragg at 12 noon. The Group 2 Final between Kiladangan and Moycarkey Borris takes place on Saturday in Templemore at 7pm. In Group 3, Cashel King Cormacs will play Templederry Kenyons in Cashel at 8.30pm on Friday in their semi final. The semi finals of Group 4 also take place this weekend and will see Arravale Rovers play Shannon Rovers at 7pm on Saturday in Newport, while on Sunday at 6.30pm in Holycross, Carrick Davins will play Moneygall.
---
Tipperary Clubs Draw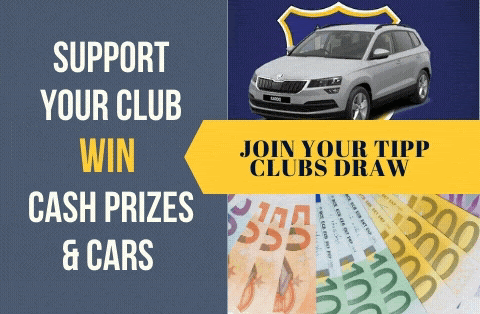 The second last draw of the 2020 / 2021 Clubs Draw was held in Thurles last Friday evening and the first prize of a car or €15,000 was won by Brendan Power with the Clonmel Commercials club while the €5000 holiday voucher was won by Paddy Maguire who is joined with the Cappawhite club. This months jackpot stood at €4000 and was divided between three winners, Michael and Ann Carroll Burgess, Ger Maher JK Brackens and Niamh Cahalan Shannon Rovers. Congratulations to all the winners on Friday night. The final draw of the 2020 – 2021 clubs draw will take place on Friday July 30th at 8.30pm and as always will be broadcast live on Tipp FM starting at 8.30pm.
---
Bertie Fitzpatrick Roscrea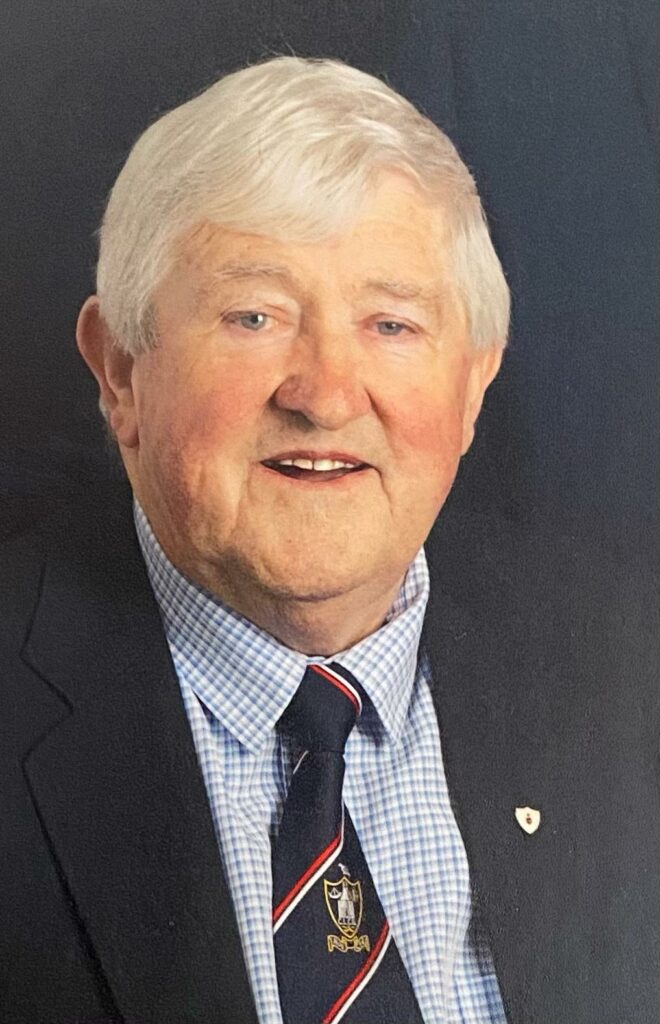 The news that Bertie Fitzpatrick had passed to his eternal reward last week was greeted with great sadness in Roscrea and across County Tipperary. Bertie had a long association with both club and county over many years. He served Roscrea Hurling Club with distinction in numerous roles over many years. In the early years he served as club Treasurer going on later to serve two separate terms as Chairman. In more recent years he represented the club on the North Board. Bertie was also a key and valued member of the clubs Development Committee and a driving force behind many of the positive developments that have and are taking place at St. Cronan's Park. He also served as a selector with various teams including the senior team in the early 1980's. Through his business he transported Roscrea teams throughout the county and beyond always with great care and professionalism. He was a great character and his sense of fun and storytelling shortened many a journey. Bertie had a long association with Tipperary teams also. He safely transported Tipperary minors to and from training for over forty years and was a familiar face around Dr. Morris Park and Semple Stadium. He took a great interest in the fortunes of these players and the esteem in which he was held was evidenced in the many messages of sympathy received by so many past and present Tipperary management teams and players. He also served as a selector with the All Ireland winning Tipperary U21 team in 1985.
A great Gael Bertie brought his knowledge and wisdom to bear in many roles and the fortunes of both Roscrea and Tipperary were always close to his heart. Ní bheidh a leitheid ann arís.
We extend our sympathy to his wife Josie, son Joseph, daughter Niamh and the extended Fitzpatrick family. Go ndeanaí Dia trocaire ar a anam dílis.
---
C.J. Kickhams Mullinahone Bloody Sunday commemoration & Plaque unveiling 
On Sunday next (July 25th) after 11-30 Mass in Mullinahone a limestone plaque will be unveiled to remember the six gallant footballers from the C.J. Kickhams Mullinahone Club who represented Tipperary on that faithful day on 21st Nov 1920. What was billed as a challenge game versus Dublin to raise much needed funds for prisoners wife's and children, took a nasty and unexpected turn when early in the game British forces opened fire on players & spectators with devastating effect causing the death of 14 people.  What happened that day and its aftermath insured that Bloody Sunday would become part of Gaa history and indeed part of Irish history. In saluting their own six players next Sunday the club also remember their teammates and in particular Michael Hogan ( Grangemockler) who died from his gunshot wounds.  In putting this event together the club would like to show its appreciation to their main sponsor Ned & Teckie Brett and to the Brett family for their generosity,  to Tipperary CC for their support,  to Malachy Sheehan local stone Mason who donated his time and expertise and to Molloys Sculptures who were commissioned to supply the stone plaque.
For the record the six players from the club on the Tipperary team were Bill Barrett, Jackie Brett, Jimmy Doran, Jim Egan, Jack Kickham and Mick Nolan.
Finally the Club would like to extend a warm welcome to all Gaa Gaels to join with them next Sunday to remember the great men and events of Bloody Sunday 1920.
Please note . Covid regulations will apply.
---
Joshua Reilly JK Brackens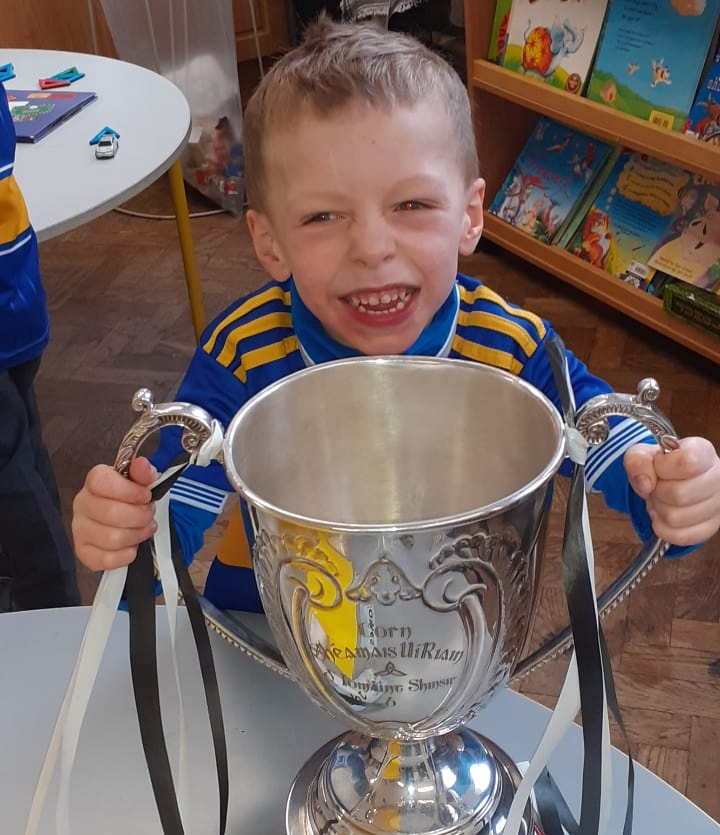 JK Brackens GAA club and the communities of Templemore, Clonmore and further afield were deeply saddened by the recent passing of young Joshua Reilly, Clonmore. Joshua passed away suddenly on Saturday, July 10th while on holidays with his family in Wexford. Joshua, who was just 6 years old, was a sports fanatic who loved JK Brackens, Tipperary and Liverpool. He was a member of JK Brackens U7 hurling and football group and trained weekly in the park and he loved attending blitzes with his friends. In the days before he passed away Joshua attended the club Cúl Camp and enjoyed every minute. He was an instant hit with the coaches and all camp staff and participants. Joshua was a beautiful, happy boy with a huge smile who endeared himself to everyone he met. We express our sympathy to his parents Jennifer & Lorcan, his brother Shane, his grandparents Joe & Ellen O' Connor and Declan Reilly, his extended family and his many friends in St. Joseph's Primary School.
Ar dheis Dé go raibh a anam óg
---
Tipperary GAA Scene
If there is anything you feel should feature in this column going forward, please feel free to forward it to pro.tipperary@gaa.ie