Tipperary GAA Scene – January 20th 2021
Hurling and Football All Star Nominations
Congratulations to the Tipperary players who have received nominations for the upcoming All Star awards. Tipperary's memorable march to a first Munster senior football title since 1935 is reflected in four nominations. Defenders Kevin Fahy Clonmel Commercials and Bill Maher Kilsheelan Kilcash along with midfielder Colin O'Riordan of Killea and captain Conor Sweeney of Ballyporeen is named among the forward contenders.
Tipperary also received two nominations for hurling All Stars. Thurles Sarsfields Ronan Maher and Michael Breen Ballina will be hoping that they will be the choices of the adjudicating panel. Tipperary is also represented on the nominees for the young hurler of the year as Jake Morris of Nenagh Eire Óg will be in contention for the prestigious award. We wish all seven players the very best of good luck. The awards ceremony is expected to take place at the end of February.
---
Health & Wellbeing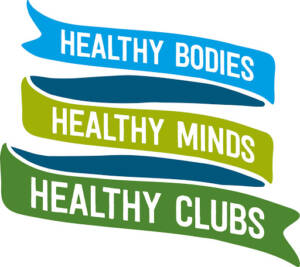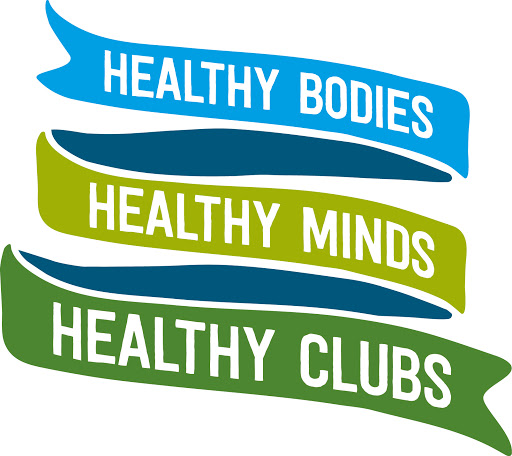 On 30 Jan 2020, The Director – General of the World Health Organisation declared the novel coronavirus outbreak a public health emergency of international concern, which is the organisations highest level of alarm. At that time outside of China there were only 98 cases and no deaths. By the middle of March COVID-19 this new novel disease was declared a major incident here in Ireland and we headed into lockdown with hope that all would be good by the summer.
Communities very often spearheaded by the local GAA club immediately came together to help each other cope and to ensure the most vulnerable and elderly were allowed stay at home and remain as safe as possible from this deadly disease. Delivering groceries, medicines and meals became the daily routine of many club members. As time progressed volunteers helped with outside chores needing attention including cutting grass and hedging.
Many clubs included frontline workers who were working tirelessly for us all by finding members to help share the burden of outside maintenance and allow them enjoy their scarce downtime with family. With training suspended and schooling online younger members were also catered for. Clubs used modern technology to organise fitness and training challenges for underage teams keeping them active while also providing a vital link with their local club. Zoom was used to keep committees in touch and members attended webinars for online training. When training resumed clubs ensured teams were safe providing sanitising facilities and making sure COVID-19 officers were in place when matches and training were taking place. Clubs also found time to help with fundraisers for good causes within their local community.
All these tasks and many more were taken on by clubs, however in the county most clubs still do not have a Healthy Club Officer. At present the Irish Life Steps Challenge is underway with a good participation of Tipperary clubs. Many Tipperary clubs have signed up for the forthcoming Ireland Lights Up, yet a large portion of these clubs have not registered with the Healthy Club Project. This is a shame when all this good work is going on and it is not being properly recognised. We are appealing to all clubs to appoint a Healthy Club Officer. This person does not have to work in health care all that is required is the club chairperson takes responsibility and finds one or two people who would be interested in promoting wellbeing in their club and community give them responsibility and have Health & Wellbeing represented on the club committee. The county committee will be delighted to help clubs in any way it can. You can email chair.hwc.tipperary@gaa.ie for advice and the name of a committee member who will help your club. The clubs who have registered are doing tremendous work within their communities and are able to tap into resources that are available within the project.
Unfortunately, we are now in the midst of a major wave and the damage being done can be seen by everyone. The vaccine is coming but we will all have to stick to public health guidelines until everyone is vaccinated. The pandemic is worrying for everyone, but some people find it more difficult to cope than others. For some the worry of unemployment and how they will
manage to survive financially is as big a worry as health. Medics are reporting increased anxiety amongst the general population. The College of Psychiatrists of Ireland have recently issued a warning concerning the rise in gambling disorder referrals since the introduction of lockdowns. Increased isolation and working from home have led to more opportunities to gamble particularly online.
Staying connected with family and friends is particularly important for our wellbeing. Making that phone call, sending that email or text a smile or a wave can make all the difference to someone's day. For our mental and physical health routines are especially important.
Take regular exercise try doing it at the same time daily, walking is greatly beneficial.
Avoid excess alcohol.
Keep to a regular sleep routine.
Maintain a balanced diet.
Search online for exercise classes, religious services, concerts.
No matter how difficult life may seem there is always help available. Try talking to a trusted family member or friend if this is not an option The Samaritans are available 365 days a year and are always willing to listen. For younger people aged 12 – 25 Jigsaw offers a nationwide online listening ear offering support and advice on mental health issues.
It is important to stay informed but set limits for news and social media.
Read up-to-date factual information see below for helpful links:
coronavirus-hse.ie
gov.ie/covid
Problemgambling.ie
Samaritans phone 116123
jigsaw.ie
We all have a responsibility to help keep each other safe and healthy. We must all follow public health guidelines. However, hope is here vaccines are now available with others soon to be rolled out. In the meantime, let us all help by:
Wearing a mask
Keep our distance from each other
Wash our hands regularly
---
Lattin Cullen GAA Walking Track
Lattin Cullen GAA Club recently completed a top class fully floodlit walking track at their grounds. The project was overseen by a very hard-working committee who put in a lot of work to ensure that the finished product would be something that the club and community in general can be proud of.
The club is currently participating in the Irish Life GAA Healthy Club Steps Challenge, which challenges participants to walk a total of 4000km to be entered into a draw with other clubs in the province with a chance to win a €2,500, €1,500, or €1,000 O'Neill's credit vouchers. The club will also be taking part in the GAA's Ireland Lights Up walking initiative when it commences next month.
---
GAA Online Learning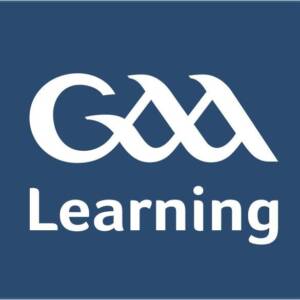 Club Officers and Volunteers across all 3 Associations are invited to register in advance for more upcoming online webinars from the suite of modules offered under the Club Leadership Development Programme. This training is coordinated by the GAA's National Officer Development Committee.  Already, 22 webinars have been held as part of the programme, with over 1,200 Officers participating in the online sessions up to now. Role-specific webinars have been held across the four provinces, supplemented by workshops on the Microsoft 365 package last week. The coming weeks see a diversification in the training offering to Club Officers and Volunteers, with live webinars available via the Microsoft Teams Platform on Volunteer Recruitment, Data Protection, Essential Communication Skills and for newly appointed Irish Language & Cultural Officers. There are also further live workshops on the various Microsoft 365 applications available to Club Officers. These sessions are targeted at both newly appointed and existing Club Officers and offer an interactive opportunity to all attendees to enhance their own officer experience, as well as disseminating essential information on topics critical to the effective running of a GAA, LGFA or Camogie Club, especially in these uncertain times. Further details on upcoming modules are listed below. Registration remains open for all online workshops via the online Club Leadership Development Programme calendar – https://learning.gaa.ie/officertrainingcalendar. Participants simply have to select "registration link" next to the module(s) of their choice, complete their details and submit. They will then receive a link to the session in advance.
Online Club Officer Training Workshops for the coming weeks include:
Recruiting, Retaining & Engaging Volunteers – January 19th @7pm
Essential Training for Data Protection – January 20th @7pm
Microsoft Teams (Intermediate Level) – January 21st @6pm
An Ghaeilge sa Chlub – January 21st @7pm
Microsoft OneDrive – January 25th @6pm
Essential Communication Skills – January 26th @7pm
Microsoft OneDrive & Forms – January 27th @7pm
---
Munster Camogie Convention
The Munster Camogie convention took place on Sunday last January 17th. The meeting which was held virtually saw a strong Tipperary representation at the top table. Marion Graham (Moycarkey Borris) was returned unopposed as Chairperson and she is joined at the top table by the Borris-Ileigh duo of Carmel Harkin Secretary and Christine Ryan Treasurer.
In her address to Convention Marion Graham spoke about the difficulties that Covid 19 has caused for the association at provincial and national level saying that; April was always a very busy month with Congress and League finals and Club activity in full flight, but instead April 2020 saw Club gates locked, training and games postponed until further notice, as the effects of the  pandemic took hold, Congress was postponed indefinitely and Leagues abandoned while club competitions were paused. But in such adversity, there was tremendous resilience. Clubs in Munster and around the country responded in a way never witnessed in living memory, inspiring clubs unleashed a current of positivity in support of frontline workers and those most vulnerable within their respective communities.
There were virtual fun runs and challenges and all manner of charity events which ensured mental as well as physical health was encouraged. She expressed her disappointment at the lack of referees supplied by some counties and the lack of female referees Nationwide. Marion appealed to all counties and clubs to approach young and retired players to volunteer as Referees. She felt that those who have recently finished competitive action with their respective clubs or counties may wish to continue in an active way and this is where the role of a Referee may suit them. Munster Poc Fada was one of the few events to take place in 2020, this event happened on Tuesday, July 14thand was held in Thurles Racecourse. Marion expressed her gratitude to Thurles Racecourse for giving them the use of the facilities every year. The Chairperson outlined the following events which happened during lockdown:
On October 5th The Camogie Association launched its new National Development Plan 2020-23 which will guide the work of the Association over the next four years.
The new National Development Plan builds on the progress of previous plans and is based on a thorough consultation process which engaged with over 800 individuals representing all 32 Counties and more than 280 Clubs, as well as funders, sponsors, partners and other stakeholders.
On October 22nd the Camogie Association launched its first ever Disability Inclusion Policy. The policy has been developed in conjunction with Cara, the national sport inclusion organisation for people with disabilities and will be rolled out to all Camogie Units to improve the level of accessibility of Camogie to people with disabilities.
On November 2nd the Camogie Association welcomed the announcement of funding from Sport Ireland to our game as part of the Government's COVID-19 Sport Resilience Fund.
This funding is vital in order to support Camogie Units in what has been an exceptionally challenging year that has presented unprecedented challenges at all levels of the game. The funding will allow the Camogie Association and Camogie Clubs, Counties and Provinces to plan ahead for 2021 and to help ensure that our game continues to grow and develop.
We congratulate Marion, Carmel and Christine on their reappointments, and we wish them all well for the coming year.
---
 GAA Oral History
In 2009 the GAA oral history project was commissioned. Several interviews were carried out with Tipperary GAA people and we will be bringing them to you over the coming weeks on our social media platforms. In the second episode we hear a recording from 2011 with Templemore native Seamus O'Dea, the interview is now available to listen to through the following link: https://www.gaa.ie/the-gaa/oral-history/seamus-dea/


Tipperary supporters club membership for 2021 is now open Supporters can join on line now on tippsupportersclub.com/join by credit card or debit/laser card. You can also pay by Credit Card over the Phone by calling 0863580718, membership is €40 per person. Also, on the website details are available of the direct debit facility as the Club is run on a completely voluntary basis it would be a great help if members could join by direct debit. We are encouraging members to switch to Direct Debit payment by offering a reduced charge of €30 for all New First Time Direct Debit members in 2021.
It is easy to sign up for Direct Debit, just download the form on the Tipperary Supporters Club website, fill it out and send it to Jim Reidy 13 Castleknock Close, Dublin 15. For 2021 the featured membership gift is 2021 a Reusable Three-Fold Double Layer Safety Face Mask that also features the Official Tipperary Supporters Club Logo. Members will also receive a 2021 Car Sticker, text alerts for all League and Championship team news, Regular news to your email about all the latest in Tipperary GAA circles, paid up Tipperary Supporters Club members will be eligible to vote for the official 2021 Tipperary Senior Hurler of the Year award at the end of 2021 season.
Members will also be entered into a draw for five sets of stand tickets for all Tipperary games in the Munster and All Ireland Senior Hurling Championship and in the event of Tipperary Senior Hurlers reaching the All-Ireland Final, one of the ticket winners will receive an additional bonus of 2 night's accommodation for 2 people in the Four Star Louis Fitzgerald Hotel.
---
Tipperary GAA Scene
If there is anything you feel should feature in this column going forward please feel free to forward it to pro.tipperary@gaa.ie