Tipperary GAA Scene – February 9th 2022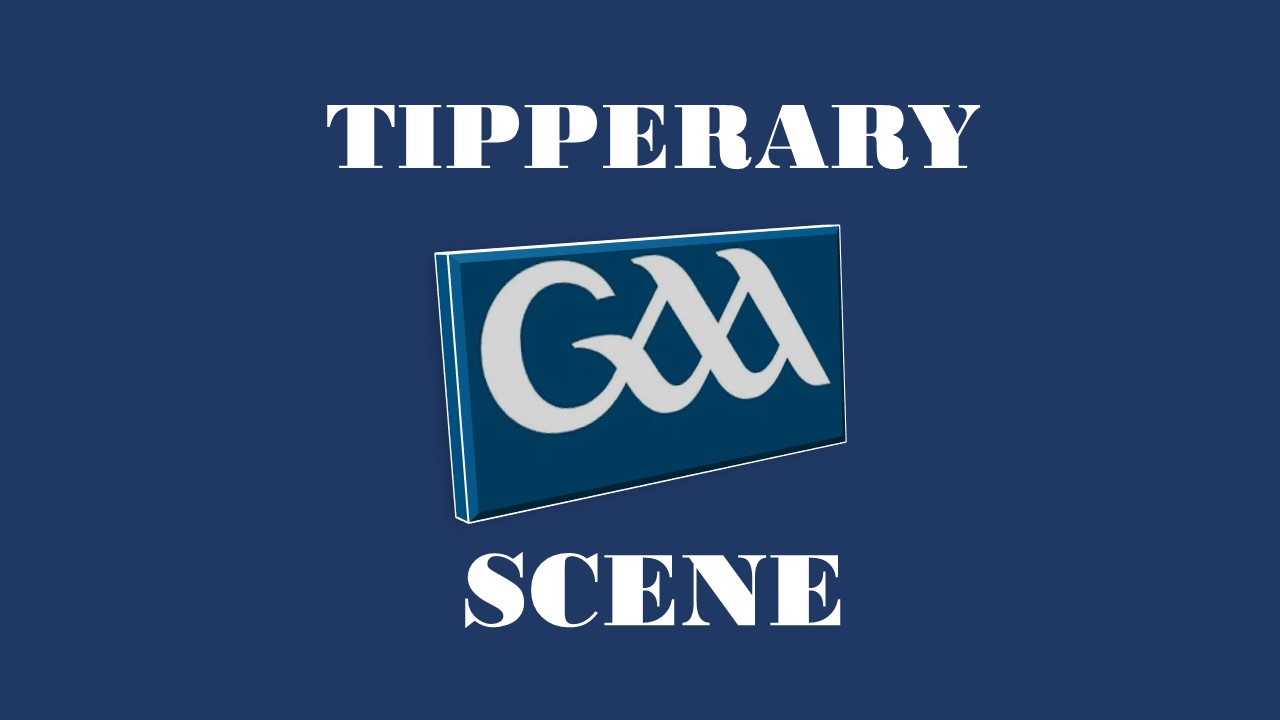 Allianz Football and Hurling Leagues
The Tipperary senior hurlers got their Allianz hurling league campaign off to a winning start last Saturday with a four point win over Laois in a wet and windy Portlaoise. While Colm Bonnar and his selectors will be happy with the win, they will be looking to the players who take to the field against Kilkenny in Round 2 next Sunday in FBD Semple Stadium to further improve their performance in what will be a tough challenge as we have come to expect whenever the cats come to town.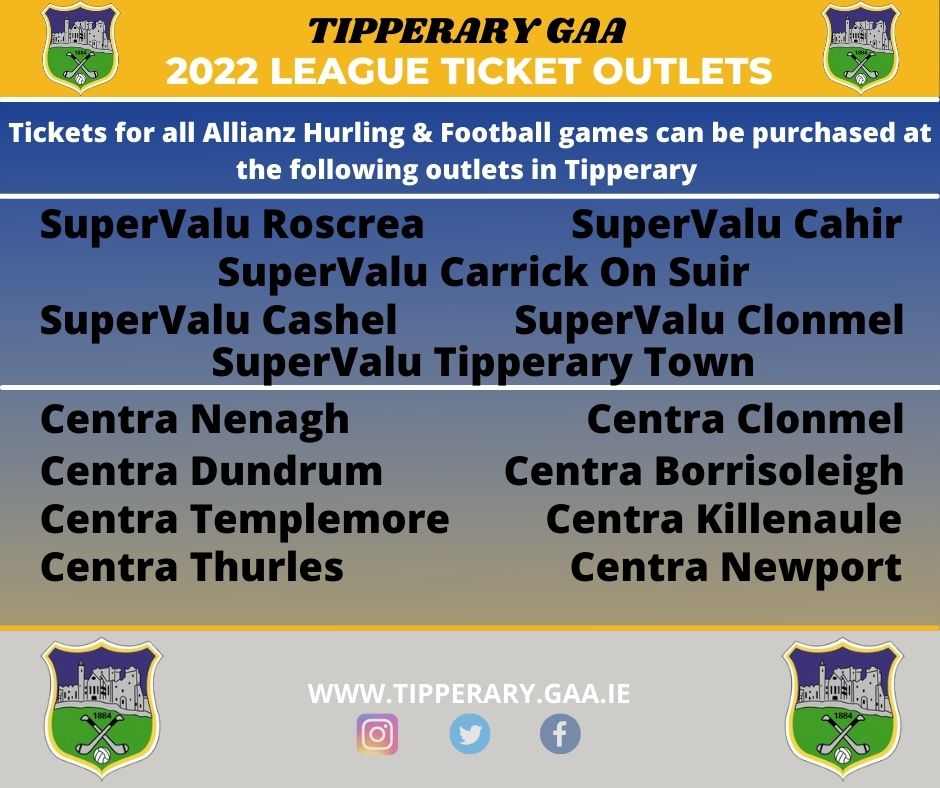 David Power's senior footballers welcomed Leitrim to FBD Semple Stadium on Sunday in a game that they would have targeted for a win. However, despite a good first half performance, Leitrim took full control in the second half and ran out winners in the end. The footballers next game will be against Wexford on Sunday week.
GAA supporters are reminded ahead of this weekend's game that all tickets for games must be purchased in advance of arrival at our grounds. There will be no ticket sales at any venue. Tickets costing €15 
can be purchased online via GAA.ie
 and from selected Centra and SuperValu stores, for all games that don't include allocated seating all under 16's are free.
---
Ronan Maher named as senior hurling captain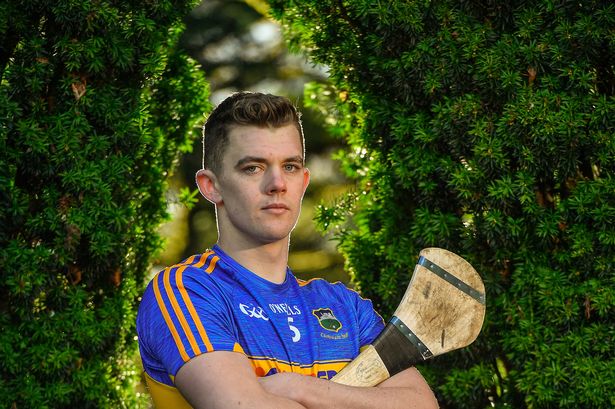 Congratulations to Ronan Maher who has been named as the Tipperary senior hurling captain for 2022. Ronan was picked as captain by his teammates who all voted in a secret ballot last week. Ronan played with the Tipperary Minor Hurlers in 2012 and 2013, winning Munster and All-Ireland medals in 2012 at corner-back. Ronan was part of the Tipperary Under 21 Hurling panel in 2013, 2014 and 2015. Ronan won a Munster Senior Hurling medal in 2015, lining out at corner-back before winning another Provincial Senior medal in 2016, this time at centre-back. Ronan won an All-Ireland Senior Hurling at centre-back in 2016 and was nominated for that final's man of the match award, he won his second All Ireland Senior medal in 2019. Ronan also played on the Thurles Sarsfields Senior Hurling panel which won Tipperary and Munster titles in 2012 and won a County Senior Hurling medals in 2012, 2014, 2015, 2016 and 2017. Ronan made his competitive debut for the Tipperary Senior hurlers in January 2014, lining out at midfield versus the Limerick Institute of Technology in the Waterford Crystal Cup. Ronan won a Waterford Crystal Cup medal in 2014, lining out at corner-back versus Clare in the Final. Ronan made his National League debut as a substitute versus Waterford in February 2014. Ronan made his Championship debut as a midfielder versus Galway in July 2014.Ronan has won two All-Star awards in 2016 and 2019, he was also nominated for an award in 2020. Ronan was nominated for the 2016 Young Hurler of the Year award.
---
Tipperary GAA Fixture Plan
The Competitions Control Committee have released their master fixture plan for 2022 which incorporates all Tipperary club fixtures along with Munster and national fixtures. The fixture plan has been circulated to all clubs and it can also be seen via the following link: https://tipperary.gaa.ie/tipperary-club-fixture-plan/
---
Scór News
Following on from our very successful online seminars on Scór this week in each of the Provinces, we are now following up with support workshops to encourage Scór participation in every County in Ireland.
We are so delighted that so many of you chose to join us online. We had participation at the webinars from every County in Ireland and over 250 people attending. We want to support you all in any way we can to ensure that this wonderful aspect of the GAA continues to grow and thrive within our clubs.
We are offering online workshops via Microsoft Teams for Scór competitors over the next number of weeks in a number of disciplines. A list of the workshops can be seen below:
Solo Singing/Amhránaíocht Aonair
Each week, for 4 consecutive weeks on the dates below:
8th February / 8 Feabhra, 15th February / 15 Feabhra, 22nd February / 22 Feabhra, 1st March / 1 Márta 8-12 year olds @ 6:45-7:30pm and 13-17 year olds @ 7:45-8:30pm.
Bailéad-Ghrúpa / Ballad Group workshop for mentors/club officials – 8th February / 8 Feabhra @8:30pm
Script writing/Nuachleas Workshops – Tuesday 8th/ Wednesday 9th February at 8pm
Tráth na gCeist Boird – Saturday 4th February @7pm, Saturday 11th February @7pm, Saturday 18th February @7pm, Saturday 25th February @7pm
Bígí linn!
---
How Green is Your Club
Why not begin your journey towards making your club a more sustainable place and check out these tips for a greener club before you get started, Consider setting up a club green team. We recommend a group of four or more with a range of ages and experience as an ideal mix to help get up and running.
Top ten green club tips for 2022
Biodiversity: Plant a pollinator-friendly flower bed in your club colours.
Biodiversity: Reduce mowing of nonplaying areas to let wildflowers survive and thrive. See examples from other clubs at https://pollinators.ie/sports-clubs, this Green Club Biodiversity Webinar and the Mullingar Shamrocks case study
Waste: Carry out a survey of your club's rubbish bins and bills to make sure you are segregating and recycling to the max.
Waste: Identify club teams to lead the way in eliminating single-use plastic bottles from training and matches. Depending on your club location, check out mywaste.ie/business for signage and posters for your club or contact christine.chambers@ keepnorthernirelandbeautiful.org for a Keep NI Beautiful Tackling Plastics Toolkit.
Water: Conserve up to two litres per flush by placing low-cost cistern bags in all older toilet cisterns in your clubhouse.
Water: Team up with other community organisations to identify risks and actions for water quality in your catchment area. Depending on your club location, the Community Water Fund Development Grant is open until 8 February 2022 for local water projects big and small or visit getwaterfit.co.uk for free water saving tips and devices.
Energy: Understand your energy use by taking regular meter reads and carrying out a simple club energy audit. Start by completing the survey here. https://forms.office.com/r/ nMmVd103yG
Energy: Consider joining an energy community through the SEAI's Sustainable Energy Communities Programme or by contacting greenclubs@gaa.ie 9. Transport: Use team communication apps to encourage players and parents to choose active travel and, where public health advice allows, car-sharing options. Visit https://www.transportforireland. ie/plan-a-journey/ to help plan your journeys to help plan your journeys. 10. Transport: Carry out a survey with club members to identify challenges to and options for more sustainable travel to and from the clubs. https://learning.gaa.ie/be-sustainable
The Green Club Programme is a partnership between the GAA, LGFA and Camogie Association and local authorities across Ireland. This partnership has its origins in the Sustainable Development Goals (SDG) Champions Programme organised by the Dept of Environment, Climate and Communications. Both the GAA and Carlow County Council were among the 12 inaugural SDG Champions and initial informal discussions led to the establishment in January 2020 of the Green Club Pilot Programme. Phase 1 of the Programme includes approximately 45 clubs – big and small, rural and urban – from across the four provinces plus a small selection of county and provincial venues. Phase 1, which is modelled on and held in collaboration with the GAA's Healthy Club Project, will run up to June 2022 with the objective of developing a Green Club Toolkit to be shared, further tested, and refined as the programme expands beyond the initial phase. All resources, case studies, and learning developed throughout the pilot programme will be made freely available to all Gaelic Games units.
---
2022 National Clubs Draw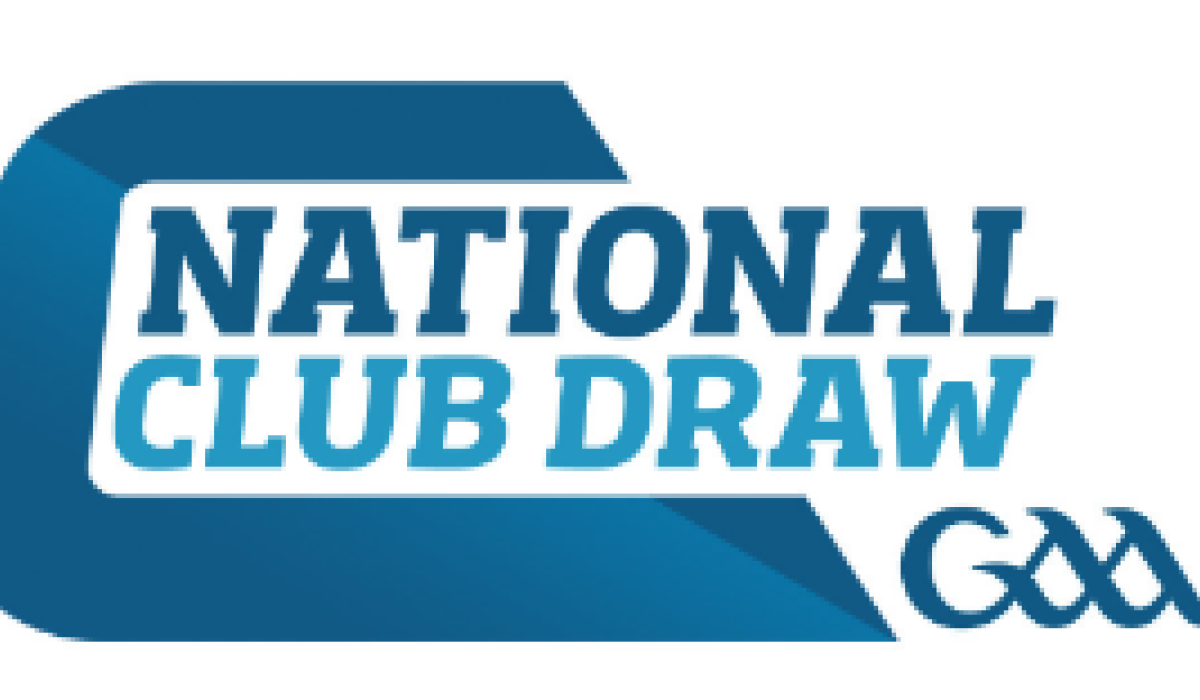 Tickets have now been distributed for the 2022 National Club Draw. If your club require additional tickets or were not included in the initial allocation, please contact eoghan.maguire@gaa.ie  or nationalclubdraw@gaa.ie  Remember: ALL money raised by your club through ticket sales is retained by YOUR club Important Dates:  Additional tickets can be requested up until Friday 15th April 2022.  Tickets (sold/unsold) should be entered onto the Online Ticketing System and returned to your County Liaison Officer by Saturday 30th April 2022. The GAA National Club Draw will take place on Thursday 2nd June 2022.  (Tickets should not be sent directly to Croke Park by any club)
---
Tipperary Referee Recruitment 2022
Tipperary County Board is currently seeking applications from interested individuals to participate in the upcoming Referee Recruitment for Tipperary in 2022, to address the future refereeing needs within the Premier County.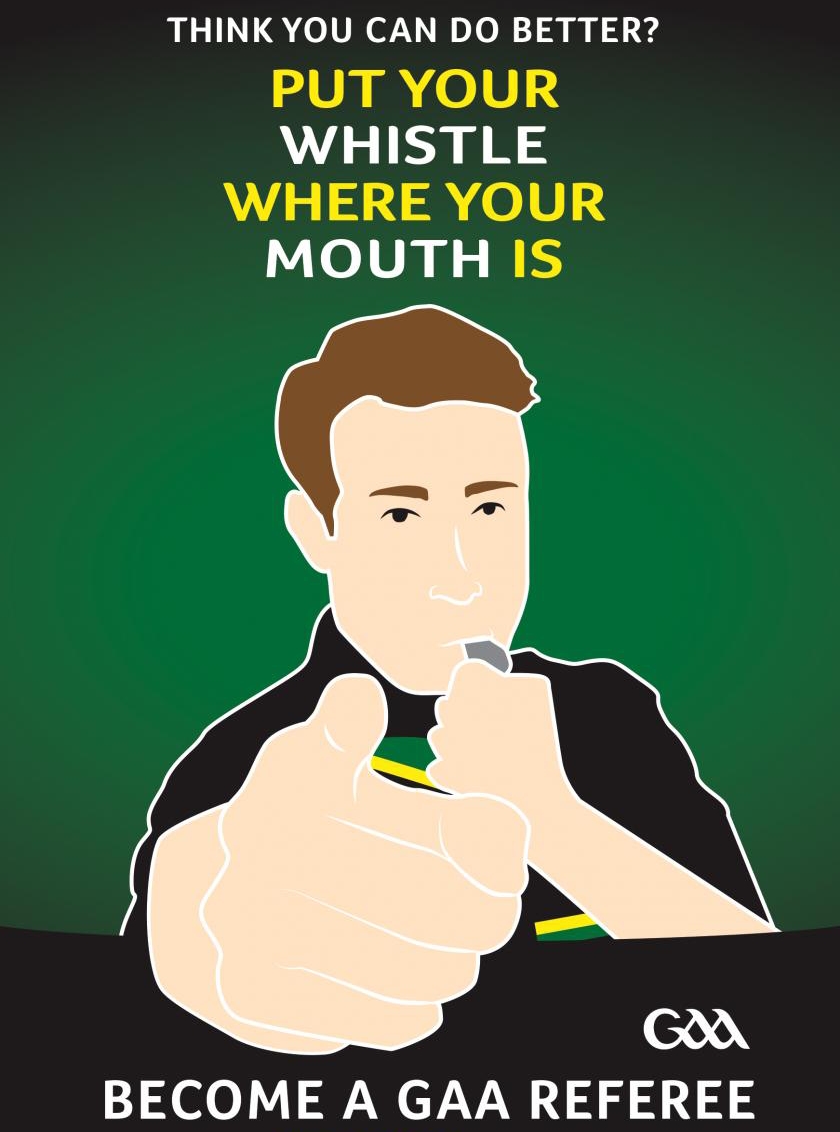 With the growth in popularity of Gaelic Games, the demand for match officials is increasing. With over four thousand games being played in our county on an annual basis, the role of the referee is a particularly important cog of the wheel to ensure all games take place. However, we are seeing a drop in our current crop of officials, due to injury, work life balance and age related factors. During the last GAA season in 2021, a number of games had to be cancelled due to no referee available. This was very unfair to the clubs affected in these fixtures. We are at a crisis in Tipperary in relation to the number of qualified active referees.
Basic Club Referee Training Courses are provided every two years by trained Referee Tutors in County Tipperary. Unfortunately due to Covid, we were not able to complete the training course in 2020 and 2021. Thankfully the 2022 course will be taken place in the next few weeks. The first two Modules will be completed online by the student in the comfort of their own home, while the next module will be completed as a group at a venue central within Tipperary, in the near future. The course is developed in conjunction with Croke Park and supported through the Provincial Munster Referees Administrators.
If you would like to get involved or know someone who would, please contact any member of the referee recruitment committee: John Ryan Chairperson 086 2417763, Philip Kelly Secretary (North Division) 087 2863683, Michael Kennedy (South Division) 087 990 7661, Franny Quinn (West Division) 087 9973730, Seamus Delaney (Mid Division) 087 6396698
---
Sympathies
We extend sympathy to Tipperary Football Committee PRO Anthony Shelley on the recent passing of his mother Mary. May she Rest in Peace.
---
Tipperary GAA Scene
If there is anything you feel should feature in this column going forward, please feel free to forward it to pro.tipperary@gaa.ie