Tipperary GAA Scene – February 8th 2023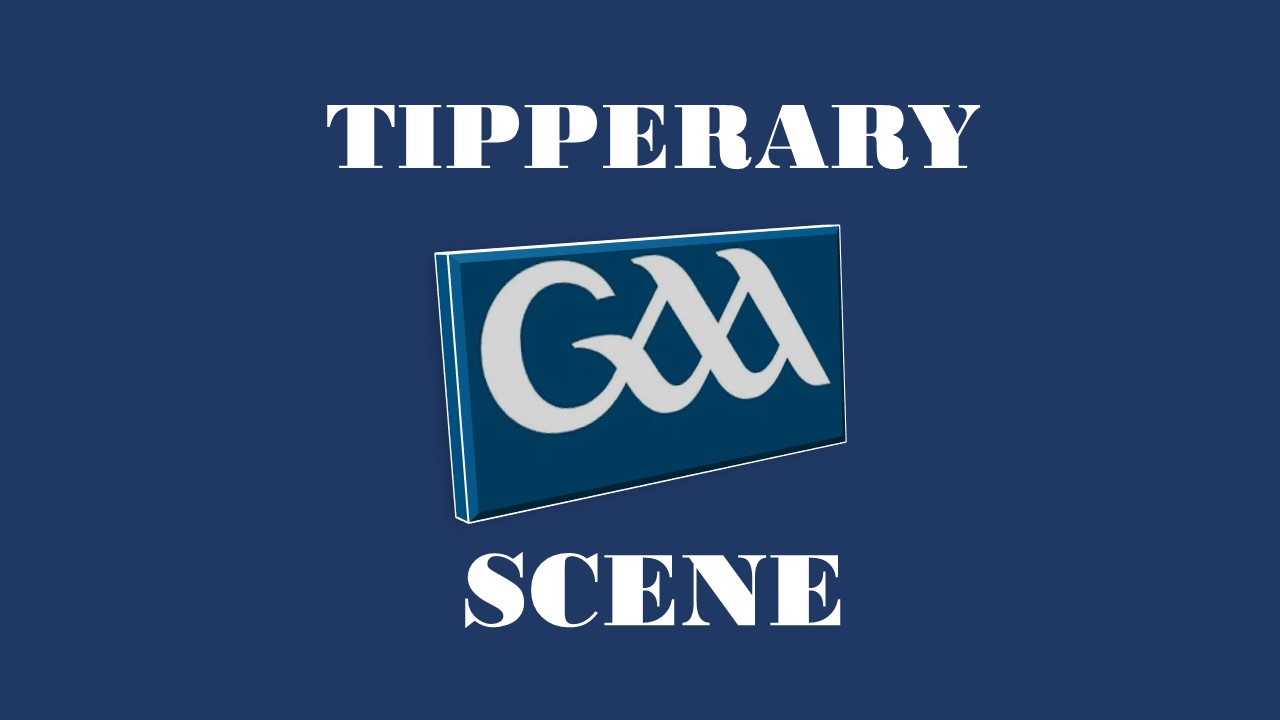 ---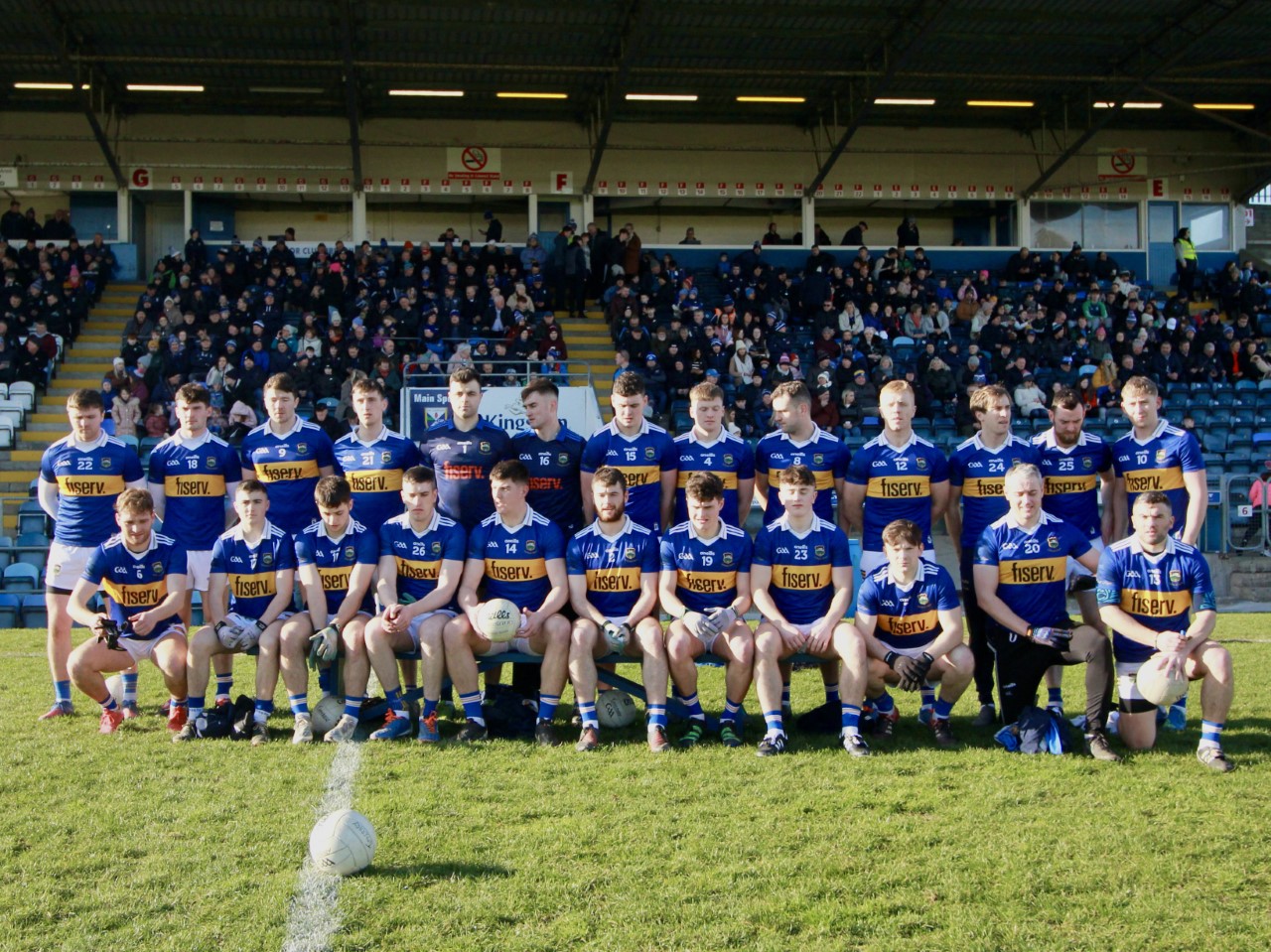 Allianz Football League
Our senior footballers made the long trip to Cavan last Sunday where they took on the home side in Kingspan Breffni Park. This game was always going to be a tough encounter and given the fact that Tipperary were without key forward Conor Sweeney through injury, the task was made all the more difficult. Tipperary did get off to a good start and were ahead by 1-03 to 0-01 after 10 mins, however the home side soon got to grips with the game and took control of the game leading by 1-10 to 1-04 at the break. Things did not get any better for Tipperary in the second half as Cavan went on to claim the points on a full time score of 1-19 to 1-07.
Tipperary will now prepare for the visit of Antrim to FBD Semple Stadium on Saturday February 18th where a win for David Power's side will be crucial.
---
Allianz Hurling League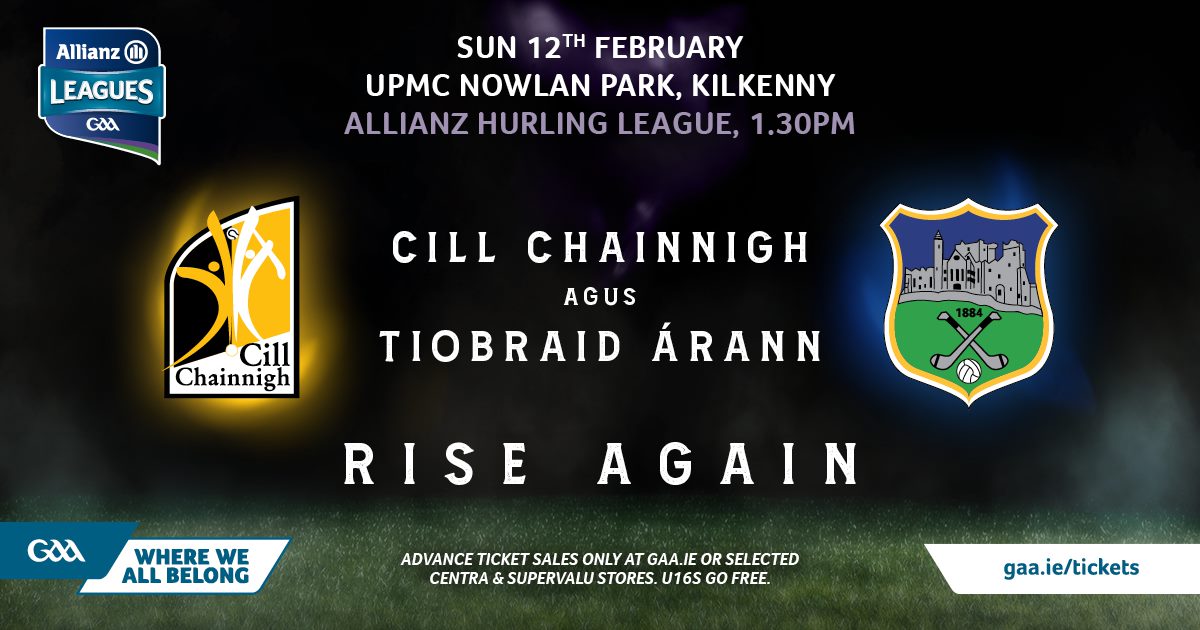 FBD Semple Stadium was the venue for last Saturday evenings opening round game in the Allianz hurling league as Tipperary welcomed neighbours Laois to town. The Tipperary management team would have always been looking to get the league off to a positive start while always in the knowledge that when both sides met 12 months previously, Tipperary did not get things all their own way and were made fight right to the end before securing the win.
Having put in a lot of work since the beginning of the year, the players looked to be in good shape as they took to the field and to their credit once the game started they always looked to be in control. In the end Tipperary won by 2-32 to 0-18. We now prepare for a trip to UPMC Nowlan Park this coming Sunday where we will play Kilkenny at 1.30pm in Round 2 of the league. There have been 73 previous encounters between the counties. Both have won 33 games and there were 7 draws.The last six meetings resulted as follows-
2016 ,Nowlan Park, Kilkenny 2.17 Tipperary 0.18
2017, Semple Stadium, Tipperary 2.17 Kilkenny 3.14
2018 Nowlan Park,Kilkenny 2.22 Tipperary 2.21 (Group)
2018, Nowlan Park, Kilkenny 2.23 Tipperary 2.17 (Final).
2019, Semple Stadium, Kilkenny 0.18 Tipperary 0.17
2022, Semple Stadium, Tipperary 1.19 Kilkenny 1.18.
Once again we remind supporters that tickets must be purchased before arriving at the venue as tickets will not be on sale at the stiles.
---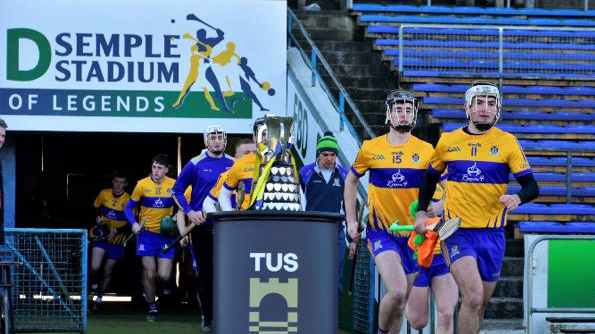 TUS Dr Harty Cup
Congratulations to Cashel Community School who claimed a historic win over Thurles CBS in last Sunday afternoons Dr Harty Cup final in FBD Semple Stadium. Played in magnificent spring like conditions in front of a crowd of over 7000 supporters, both sets of players kept a very tight watch on eachother all through which meant that perhaps both sides never really played to the same level as they had in previous rounds, which was to be expected given what was at stake. In the end it was the West Tipp school who were celebrating when referee Eamon Stapleton signalled the full time whistle as they claimed victory by the narrowest of margins 0-12 to 0-11.
---
Tipperary Clubs Draw
The February club draw takes place this Friday February 10th in Tony Brennans Bar Clonoulty. The draw will commence at 8.30pm and will also be broadcast live on Tipp FM.
---
Events organised to assist club officers
A number of events have been organised to assist club officers plan and prepare for 2023.
Webinars commenced on January 10 with Jack McCarney, the GAA's Planning & Training Officer, outlining that further meetings will take place shortly.
The GAA  have scheduled role induction webinars for the roles of Club Chairperson, Secretary, Treasurer, PRO, and Club Coaching Officer which took place on a provincial basis beginning on January 10.
Last Thursday all of the four provinces were completed for new incoming officers. Croke Park have recorded all of those and made them available. They were well received and we have a couple of more events like the Healthy Club Officer, Diversity and Inclusion, Critical Incidents Response Training and Events on Foireann coming up too.
There is plenty happening, we are aiming to assist Club Officers in their roles as much as possible.
The fact that the majority of meetings are available afterwards online is a significant help.
And assistance is also provided to club officers as Croke Park have a dedicated section on our GAA learning portal with different templates and resources that we really want to get clubs using that could benefit them greatly.
---
National School competition launches as part of 'Learn Our Anthem' awareness initiative
A centenary initiative to raise awareness and get families learning and singing Amhrán na bhFiann was launched last week at Croke Park. This initiative by Abair Linn Publishing starts with a competition for school children, supported by the GAA and Schoolbooks.ie
The competition invites all primary schools in Ireland from 3rd class to 6th class to learn the anthem and send a video of their performance in time for St. Patrick's Day. The winning school will receive a specially commissioned Abair Linn trophy and a guided tour of the GAA museum at Croke Park.
This year is the 100th anniversary of when the anthem was officially published in Irish back in 1923. Liam Ó Rinn, a civil servant, translated it from the chorus of 'The Soldier's Song' written by Peadar Kearney and Patrick Heeney in 1909-10.
Along with the centenary, 2023 also offers huge upcoming sports events in Ireland. There is no better time for families to sit down together to learn our national anthem!
The 'Learn our Anthem' campaign which will continue after St Patrick's Day, is to create awareness of our national anthem at home and amongst the Irish communities abroad to get people learning our national anthem as Gaeilge for life.
GAA President, Larry McCarthy, said: "Our anthem is a part of who we are. Amhrán na bhFiann is an integral part of a GAA match day and it is a special occasion when sung by a packed crowd at a game. Promoting an understanding of and appreciation and respect for our anthem is extremely important and is greatly appreciated."
Rachel J. Cooper, of Abairlinn.ie and author of 'Our National Anthem' children's book. "It is no secret that the majority of Irish people do not know our own anthem. I believe that if it featured in the classroom and at home more frequently that we would stand a better chance of knowing the words as adults."
"This competition is a fun and engaging way of encouraging kids to learn it. The campaign is being launched purely from a cultural identity viewpoint, it's a cohesive and countrywide effort so that we are no longer the only country in the world where the majority do not know their own anthem. If we all worked together to bring awareness to this project I believe that we could make this year the year that families learn it together." "Let's all unite to learn it for life," she added.
The Learn Our Anthem competition details will be sent to all schools in Ireland via Schoolbooks.ie
---
The Dillon Quirke Foundation Senior Hurling Challenge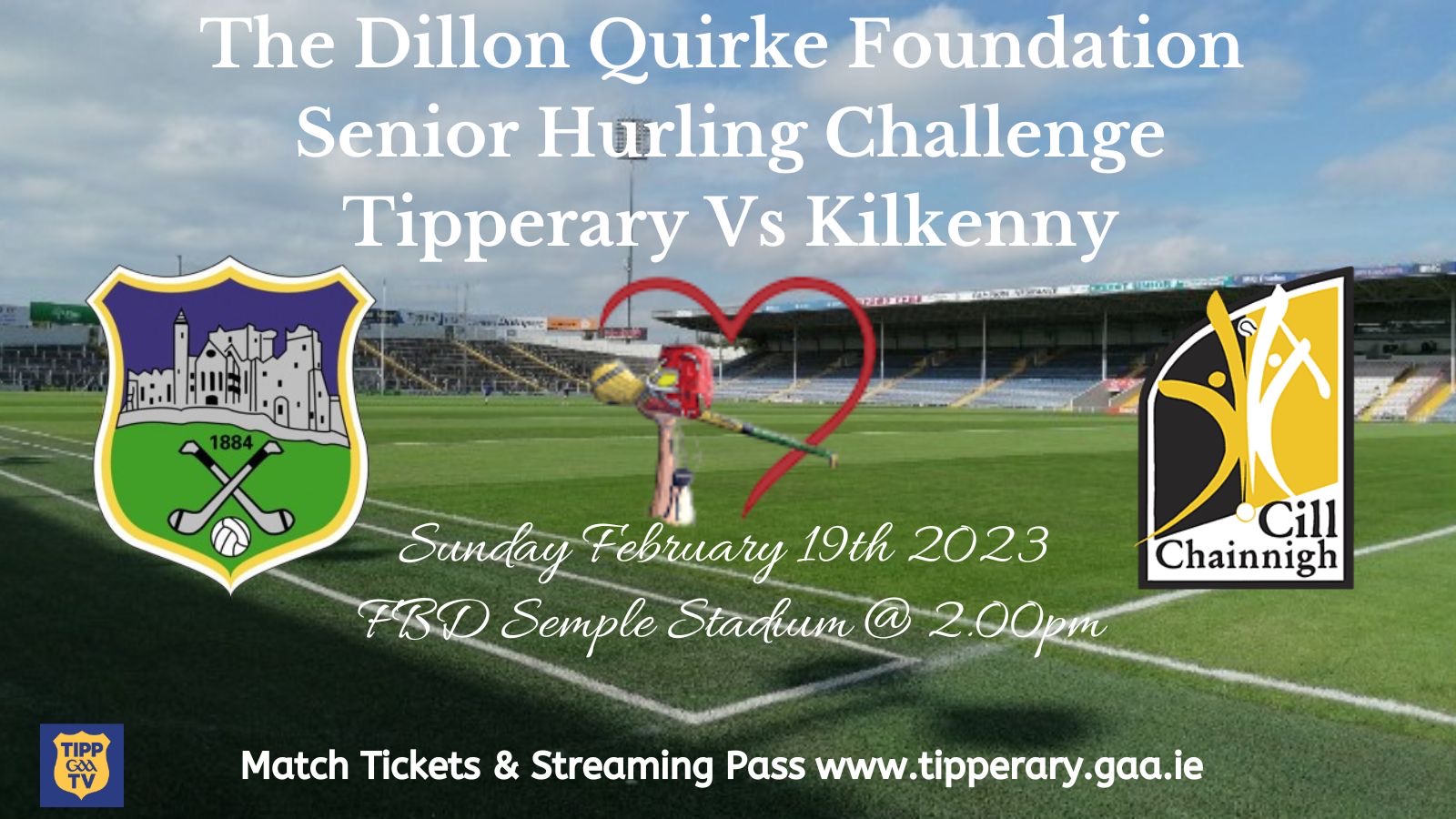 On Sunday February 19th at 2pm in FBD Semple Stadium, Tipperary and Kilkenny will play a senior hurling challenge in aid of the Dillon Quirke Foundation. The foundation was set up in honour of Dillon who collapsed during a hurling match and died of SADS on the 5th of August 2022 in FBD Semple Stadium Thurles.
Sudden adult death syndrome (SADS) takes 100 young lives in Ireland every year. With your help, our aim is to raise awareness and save lives by screening every GAA player both male and female from the age of 12 upwards.
Tickets for the game are now available on both the Dillon Quirke Foundation and the Tipperary GAA websites where there is also the option of purchasing a non-attendance ticket which will give access to the full match day programme. In addition, if you cannot attend the game but would like to watch it, the game is being streamed live on the day and again you can purchase the stream via both websites.
---
Tipperary GAA Scene
If there is anything you feel should feature in this column going forward, please feel free to forward it to pro.tipperary@gaa.ie