Tipperary GAA Scene – February 2nd 2022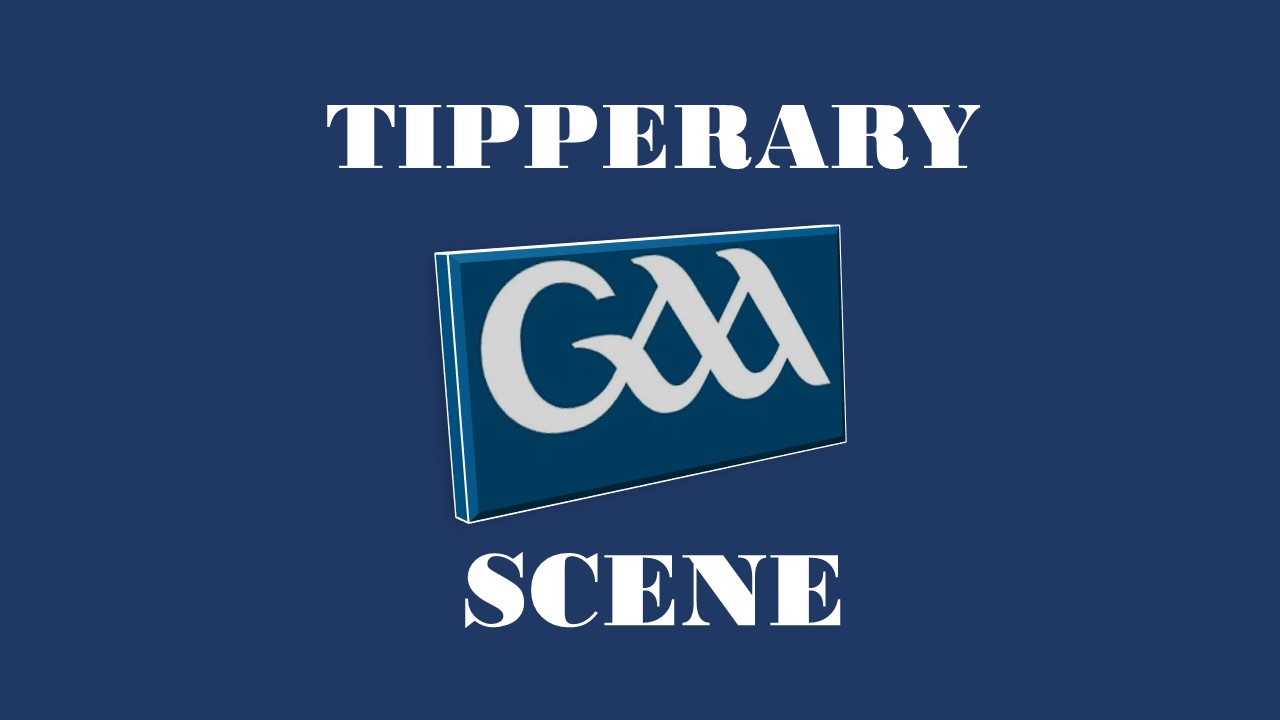 Allianz Football and Hurling Leagues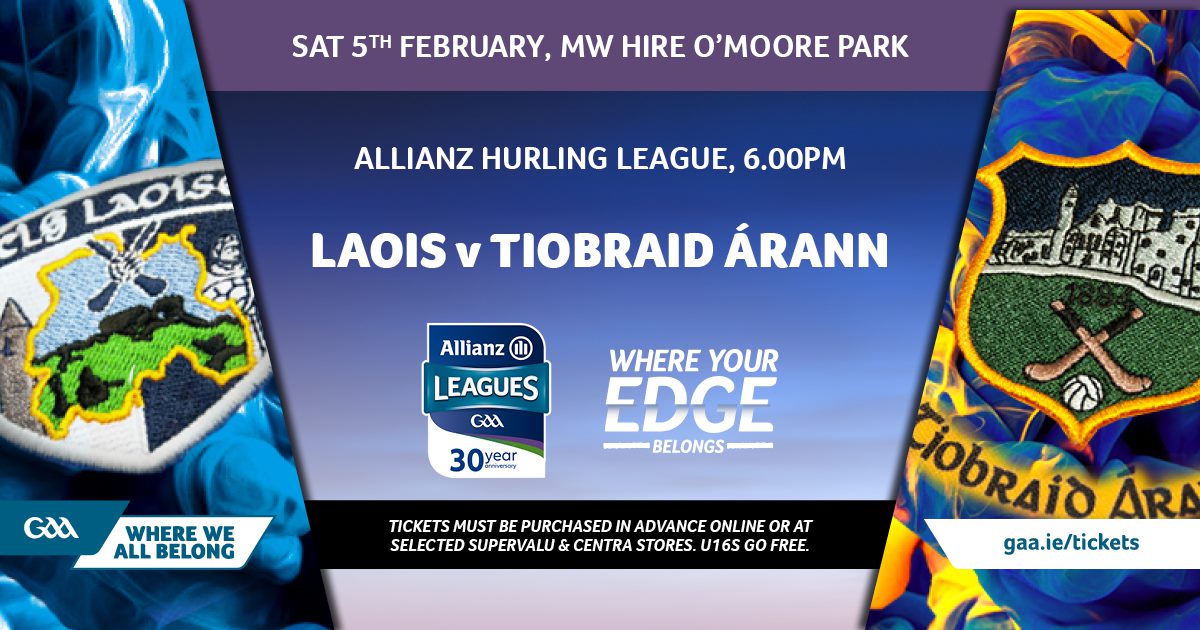 The Tipperary senior footballers got their Alliance league underway against Waterford last Sunday in Dungarvan, a venue that is always difficult to come away from with a win. This proved to be the case again at the weekend as the home side proved very formidable opponents, however Tipperary did manage to come away with a share of the points and now look to next Sundays game at home to Leitrim in FBD Semple Stadium at 2pm where they will be looking to record their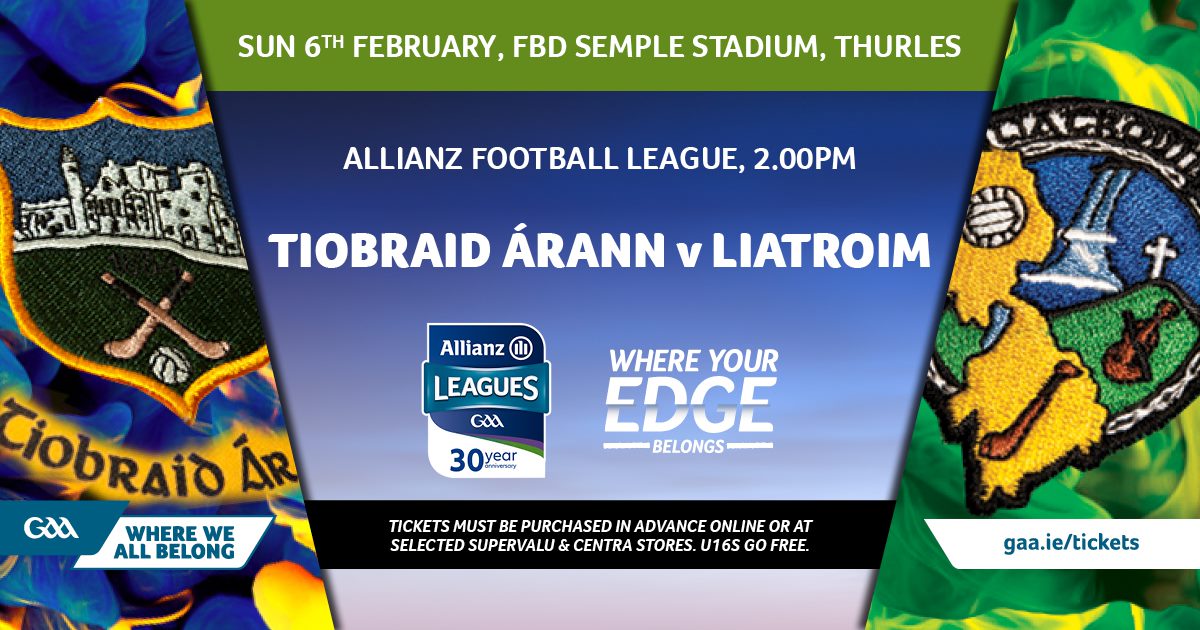 first win in the league.
The Tipperary senior hurlers are also in action this weekend when they play Laois in Portlaoise on Saturday at 6pm in round 1. Colm Bonnar and the players will be hoping for a winning start and we wish them well.
---
GAA supporters are reminded ahead of this weekend's games that all tickets for games must be purchased in advance of arrival at our grounds. There will be no ticket sales at any venue. Tickets costing €15 can be purchased online via GAA.ie and from selected Centra and SuperValu stores, for all games that don't include allocated seating all under 16's are free.
---
Padraic Maher Retirement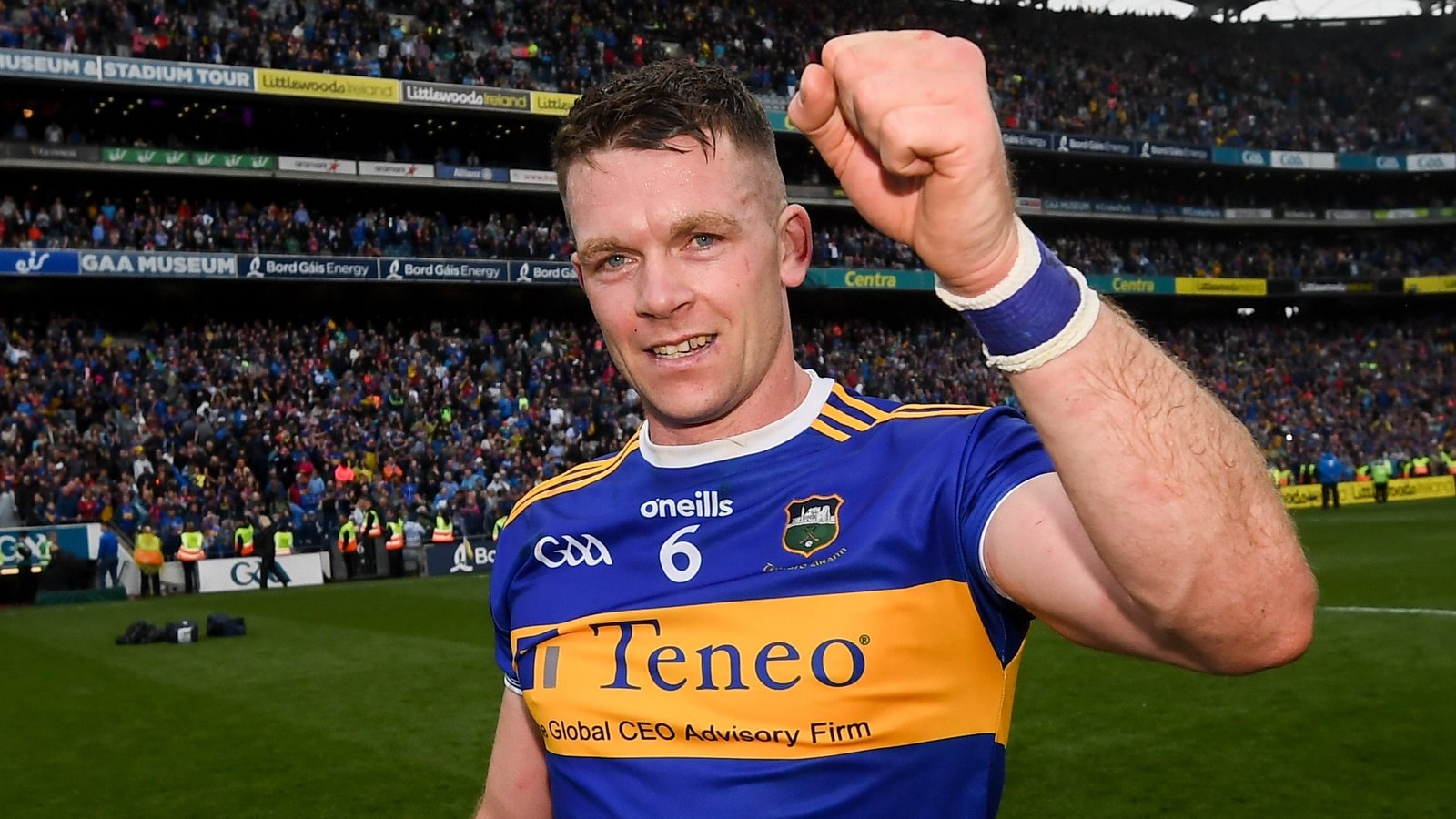 The news of Padraic Maher's retirement from sport on medical advice came as a big shock to everyone on Tuesday morning. Padraic has been a colossus as a player over many years and his performances for club and county will be remembered for many year's to come. Padraic captained Tipperary to Munster and All-Ireland Under 21 honours in 2010, playing at centre-back in the Munster Final and at full-back in the All-Ireland Final. With Durlas Óg, Padraic won two County Under 16 A Hurling medals (2004 and 2005). He has also won 2 County Minor "A" Hurling medals (2006 and 2007), 2 County Minor "A" Football medals (2005 and 2006), 2 County Under 21 "A" Hurling medals (2008 and 2009) and 7 County Senior Hurling medal (2009, 2010, 2012, 2014, 2015, 2016 and 2017), winning the man of the match award in the 2009 County Senior Hurling Final. Padraic won a Munster Club Hurling medal in 2012. Padraic won the Corn Na Mac Leinn All-Ireland Football title in 2007 with the Tipperary Institute. Padraic made his National League debut as a substitute against Dublin in March 2009 and was the Tipperary Senior Hurling Captain for 2017 & 2018. Padraic won All-Star awards in 2009 (full-back), 2011 (wing-back), 2014 (centre-back), 2016 (wing-back), 2017 (wing-back) and 2019 (wing-back). Padraic was nominated for the Hurler of the Year award in 2011 and 2016. Padraic won an Inter Provincial Hurling medal with Munster in 2016.
On behalf of Tipperary GAA, players and management past and present and all Tipperary GAA supporters, thank you Pardaic. You were a true leader a warrior and an inspiration to so many over the course of your career.
---
Tipperary Referee Recruitment 2022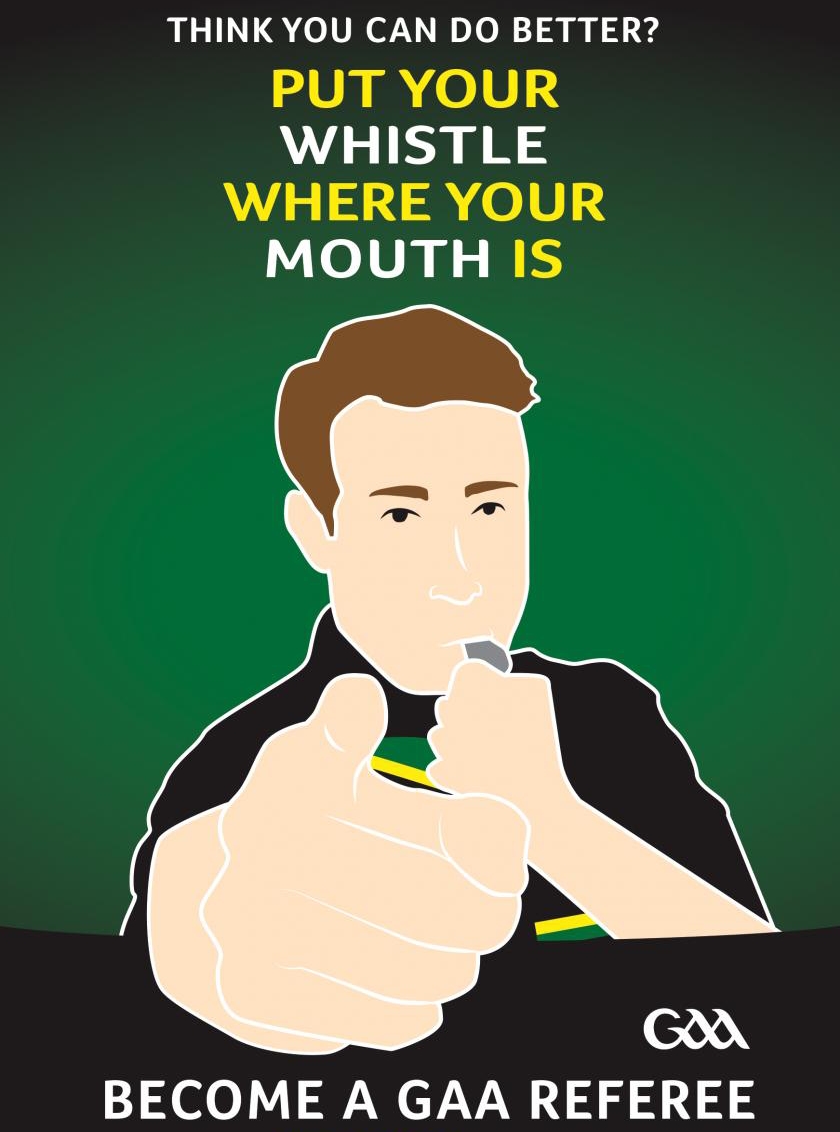 Tipperary County Board is currently seeking applications from interested individuals to participate in the upcoming Referee Recruitment for Tipperary in 2022, to address the future refereeing needs within the Premier County.
With the growth in popularity of Gaelic Games, the demand for match officials is increasing. With over four thousand games being played in our county on an annual basis, the role of the referee is a particularly important cog of the wheel to ensure all games take place. However, we are seeing a drop in our current crop of officials, due to injury, work life balance and age related factors. During the last GAA season in 2021, a number of games had to be cancelled due to no referee available. This was very unfair to the clubs affected in these fixtures. We are at a crisis in Tipperary in relation to the number of qualified active referees.
Basic Club Referee Training Courses are provided every two years by trained Referee Tutors in County Tipperary. Unfortunately due to Covid, we were not able to complete the training course in 2020 and 2021. Thankfully the 2022 course will be taken place in the next few weeks. The first two Modules will be completed online by the student in the comfort of their own home, while the next module will be completed as a group at a venue central within Tipperary, in the near future. The course is developed in conjunction with Croke Park and supported through the Provincial Munster Referees Administrators.
If you would like to get involved or know someone who would, please contact any member of the referee recruitment committee: John Ryan Chairperson 086 2417763, Philip Kelly Secretary (North Division) 087 2863683, Michael Kennedy (South Division) 087 990 7661, Franny Quinn (West Division) 087 9973730, Seamus Delaney (Mid Division) 087 6396698
---
Handball News
Nenagh hosted the Girls Juvenile finals at the weekend and it was great to see our juveniles , coaches , Parents all back enjoying the North/County Finals. With no opposition in the South our North finals also doubled up as County finals. We had some very entertaining games with the winners going forward in the Munster Championships to meet the winners of Waterford & Clare in the Munster Semi Finals. In the U11 Singles Ava Carey Ballina defeated Lucy Cleary from Nenagh. In U12 Singles Molly Joyce Ballina defeated Sailí Ní Chonchubhair from Nenagh. In U13 Singles Saoirse Ryan from Silvermines defeated Molly Darcy from Ballina. In U13Doubles Eleanor Boland & Grace Cleary from Nenagh defeated Erin Neville & Chloe O Brien from Ballina. Already gone through to represent Tipperary were U14Singles Sarah Williams Lahorna, U14Doubles Clodagh Shinnors & Sophie O Meara Lahorna, U15Doubles Katie Mulcahy & Aoife Williams, U16Singles Christine Percy lahorna, U16Doubles Lucy Gould & Ali O Kelly Lahorna, & U17 Singles Emma Williams Lahorna.
In the Adult Doubles Grades the following go forward to represent Tipperary in the Munster Championships. In Junior A : Colin Ryan & Paraic O Donoghue Cashel, Aiden O Flaherty Youghalarra & Liam Bradshaw Newport, Junior B :Kieran Cahill & Sean Mc Adams Lahorna, Minor: Daniel Mc Grath & Calum Lannigan Cashel Cian Molloy & Jack Grace Ballina, U21: Rory Grace & Partner Lahorna, O35B: Niall Quinn & Joe Ryan Silvermines, SMBD: David Kyne & Pat Slattery Youghalarra, Willie Cahill & Partner Ballyporeen, Golden Masters A Pat O Flaherty Youghalarra & John Kennedy Silvermines, : Diamond Masters B Jim Looby & Martin Kelly Cashel, Ruby Masters Paddy Collins Ballina & Partner, O70 Gary Howard & Jim Quinn Youghalarra, Ladies: Minor Hannah Grace & Leanne Gould Lahorna, Junior B Eleanor Percy & Síle Spain Lahorna, Intermediate Sinead Meagher & Nenagh & Partner.
---
Ireland Lights Up Steps Challenge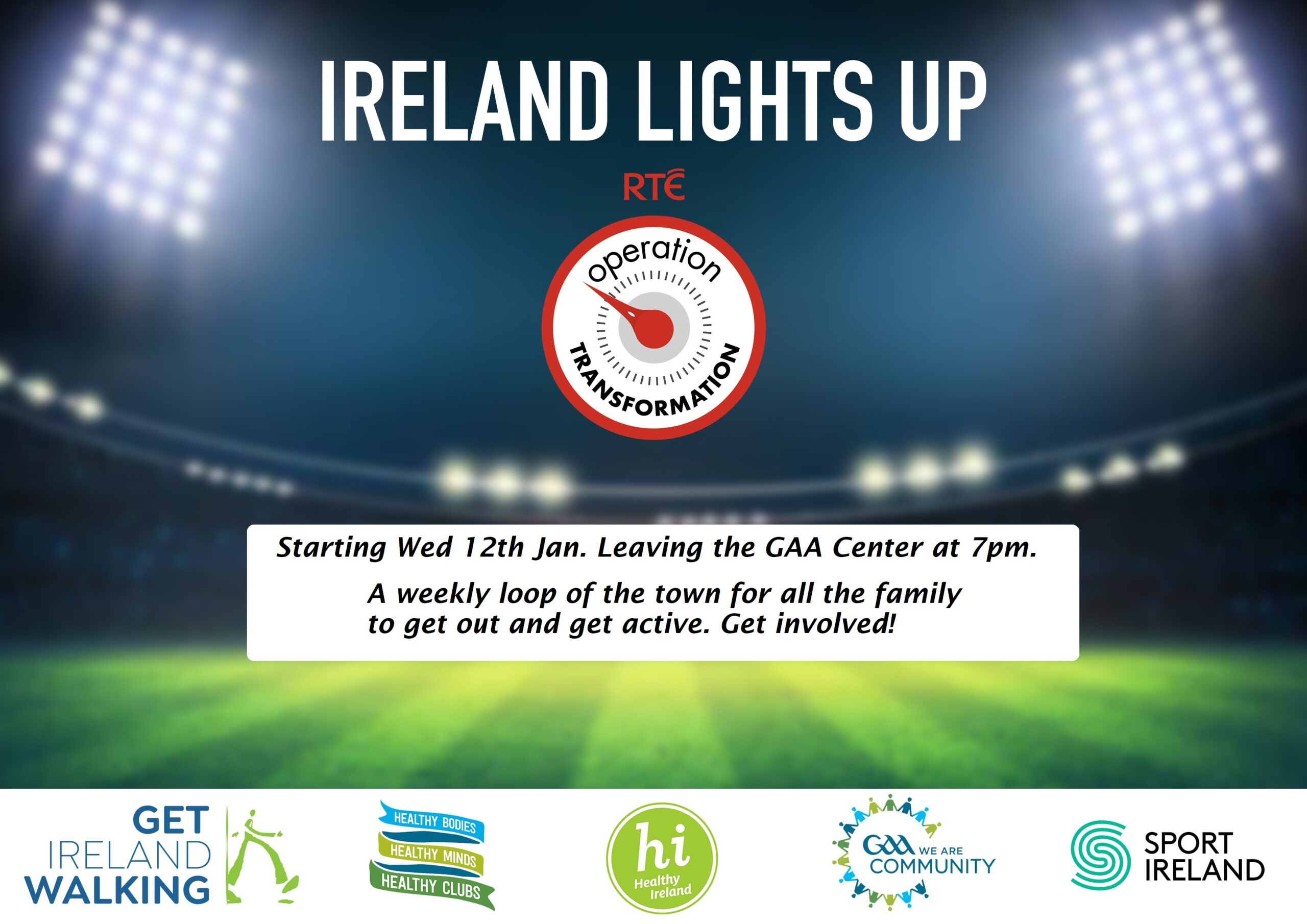 The GAA's popular "Ireland Lights Up" walking initative has returned in partnership with RTE's operation transformation and gets Ireland walking once again. Ireland Lights Up (ILU) encourages GAA clubs across the 32 counties to turn on their floodlights and open their walking tracks to enable their local communities to come together to walk and talk in a safe environment during the long dark evenings of winter. As ever, Operation Transformation will shine a light on this great initiative by showcasing each week on the show GAA clubs that are participating in ILU. Running in conjunction with Ireland Lights Up, the GAA's Community & Health department has once again teamed up with Irish Life's My Life app to create a Steps Challenge to further incentivise club and community members to increase their physical activity levels in 2022. The challenge will commence on the 19th January and run for five weeks until midnight on the 23rd February. In each province, 3x O'Neills vouchers – €2,500, €1,500 & €1,000 are once again available to participating clubs. To register your club for Ireland Light Up and the MyLife Healthy Clubs Steps Challenge, go to: www.getirelandwalking.ie/irelandlightsup
---
Health and Wellbeing
Munster has over seven thousand participants in the Irish Life GAA Healthy Clubs Every Step Counts Challenge 2022. Tipperary has twenty eight clubs registered and actively involved in the event Rosegreen GAA are moving well currently leading the Tipp challenge at number eight with Drom-Inch moving into the number 13 position. The event ends Feb 23rd and it is still possible for clubs to become involved by registering on mylife.irishlife.ie>every-step-counts-2022.
All six Tipperary Clubs offered a place in Phase 5 of the Healthy Initiative have returned their acceptance forms and will commence online training on Feb 2nd. Orientation Day for these new clubs will take place on March 12th in Croke Park. Congratulations to Ballybacon Grange Camogie, Boherlahan Dualla, Drom & Inc, Loughmore Castleiney, Moycarkey Borris, Toomevara and best wishes to them all on joining the project.
Clubs interested in promoting Rounders as an activity as part of their Healthy Club Project can find information on http://www.gaarounders.ie
For further information the provincial delegates and the secretary of the Rounders Association can be contacted leinster.rounders@gaa.ie  munster.rounders@gaa.ie  connacht.rounders@gaa.ie  ulster.rounders@gaa.ie  secretary.rounders@gaa.ie
Safer Internet Day 2022 is Feb 8th. This is an EU wide initiative to promote a safer internet for everyone especially young people. Information, support, advice and free education resources on a range of internet issues aimed at young people, parents and teachers can be assessed on www.webwise.ie
---
Tipperary GAA Scene
If there is anything you feel should feature in this column going forward, please feel free to forward it to pro.tipperary@gaa.ie