Tipperary GAA Scene – December 20th 2016
by PRO Joe Bracken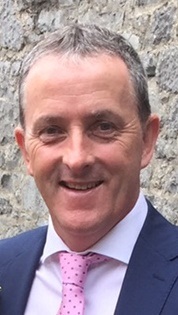 COUNTY CONVENTION
The Tipperary County Convention held in the Dome last Friday night was very well attended as a hugely successful season came to a close. After such an eventful year, delegates were informed by Treasurer Michael Power in his very detailed report that the Board reported a surplus of €85,957. Secretary Tim Floyd produced another excellent report, his tenth, in which he hailed it as possibly the most successful of all his ten years. Chairman Michael Bourke in his address spoke about the success of the year in both hurling and football and thanked all volunteers across the county for their efforts no matter how big or small those efforts were.
On the election front there was the possibility of one contest on the night with three individuals named to contest the two Munster Council representative positions. However, John Costigan (JK Bracken's) withdrew his name and gladly proposed sitting rep. Jimmy Minogue (Nenagh Eire Óg) and Ger Ryan (Templederry Kenyons) for both positions.
The County Board officers for 2017 are as follows – President: Matt Hassett (Toomevara), Vice-President: Michael Maher (Holycross-Ballycahill), Chairman: Michael Bourke (Upperchurch-Drombane), Vice-Chairman: John Devane (Boherlahan-Dualla), Treasurer: Michael Power (Newcastle), Assistant Treasurer: Liz Flanagan (Holycross-Ballycahill), PRO: Joe Bracken (Moycarkey-Borris), Development Officer: PJ Maher (Boherlahan-Dualla), Coaching Officer: John Ryan (Golden-Kilfeacle), Officer for Irish Language and Culture: Josephine Cahill (Thurles Sarsfields), Children's Officer: Nicholas Moroney (St. Patrick's), Central Council Representative: Seán Nugent (Kilsheelan-Kilcash), Munster Council Representatives: Jimmy Minogue (Nenagh Eire Óg) and Ger Ryan (Templederry Kenyons), IT Officer: Lisa Stapleton (Boherlahan-Dualla).
MUNSTER GAA DEVELOPMENT GRANTS
The Munster Council has announced details of the 2016 Development Grant Scheme, funding club and school capital development projects across the province. In total, €1 million in grants supporting development projects in 129 clubs and 5 schools throughout Munster has been allocated. Of the fund available this year, Central Council provided €540,000, with the balance of €460,000 coming from the Munster Council's own resources.
In Tipperary, 20 clubs and 1 school have received Development Grants for 2016 as follows – Ballina (€2,517); Ballinahinch (€1,864); Ballingarry (€4,961); Ballyporeen (€847); Boherlahan-Dualla (€1,692); Carrick Swan (€12,890); Clonoulty Rossmore (€5,984); Drom and Inch (€784); Eire Óg Annacarty-Donohill (€7,860); Fr. Sheehy's (€1,377); Holycross-Ballycahill (€5,986); Killenaule (€12,529); Knockavilla Donaskeigh Kickhams (€11,810); Moycarkey-Borris (€19,866); Moyle Rovers (€2,070); Nenagh Vocational School (€5,000); Rockwell Rovers (€1,693); Roscrea (€3,955); St Marys (€2,776); Silvermines (€4,583); Thurles Sarsfields (€1,434).
At the County Convention last Friday night, Ger Ryan (Munster PRO) together with PJ Maher (County Board Development Officer) presented the cheques to club delegates present on the night.
MUNSTER GAA POST PRIMARY SCHOOLS FINALS
There was success on the Post Primary Schools front for Scoil Ruain Killenaule and St Josephs Borrisoleigh with both winning Munster titles and congratulations to both schools. In the Corn an Darra Ui Dhonabhain (16.5 C Hurling) Final, Scoil Ruain Killenaule (captained by Brian Maher (Gortnahoe-Glengoole) and Páidí Maher (Ballingarry)) defeated St. Anne's CC Killaloe by 1-10 to 1-8. Meanwhile, in the Corn Chiarain Ui Dhrisceoil (16.5 D Hurling) Final, St Josephs Borrisoleigh (captained by Alvis Danko (Borris-Ileigh)) defeated Col Chraoibhin Fermoy by 3-10 to 0-6. St. Josephs Borrisoleigh lost out in the St. Pauls Waterford in the Corn Sheain Ui hAnragain (18.5 D Hurling) Final by 2-11 to 1-12 on December 9th with Mullinahone's Paul Kelly involved in the backroom team for St Pauls Waterford.
Finally, well done to Richie Ruth (Thurles Sarsfields) who was part of the St. Kieran's management team which defeated St. Colmans Fermoy in the All-Ireland Under 16.5 A Hurling Final played recently.
At County Schools level, congratulations go to Clonmel High School who defeated Rockwell College 2-8 to 1-8 in the final of the Corn Mhic Gabhann Under 18.5 A Football last week.
DR. HARTY CUP
A big crowd descended on Dundrum on Wednesday last for the refixed Dr. Harty Cup Last 16 game between Thurles CBS and Abbey CBS which saw Thurles progress to the Quarter-Finals by virtue of a hard earned 0-14 to 0-9 victory.
In those Quarter-Finals scheduled for January 11th, Thurles CBS were drawn against local rivals and 2015-16 Harty Cup finalists Our Lady's Templemore in what is undoubtedly the tie of the round. Nenagh CBS have drawn De La Salle and the winners will play either Thurles or Templemore in the Semi-Finals. Holders Ardscoil Ris will play Midleton CBS while CBC Cork take on St. Colmans.
INTERPROVINCIAL HURLING SUCCESS
Munster are the 2016 GAA Interprovincial Hurling champions following a come from behind 2-20 to 2-16 victory over Leinster in an entertaining final played at Semple Stadium Thurles on Thursday last. Darren Gleeson (Portroe), James Barry (Upperchurch-Drombane), Padraic Maher (Thurles Sarsfields), Brendan Maher (Borris-Ileigh – Captain), Dan McCormack (Borris-Ileigh), Michael Breen (Ballina), John O'Dwyer (Killenaule) and Seamus Callanan (Drom & Inch) all started for Munster with Noel McGrath (Loughmore-Castleiney) being introduced as a half-time substitute. Tommy Dunne (Toomevara) was a Munster selector alongside Anthony Daly (Manager) and John Mullane (Waterford).
Brendan Maher joined the list of Tipperary captains to lead a winning Munster team in this competition and what a list of accomplished hurlers it is – Phil Purcell (Moycarkey-Borris – 1931), Jim Lanigan (Thurles Sarsfields – 1938), Bill O'Donnell (Eire Óg Annacarty – 1942), Ger Cornally (Thurles Sarsfields – 1946), Pat Stakelum (Holycross-Ballycahill – 1950 and 1952), Sean Kenny (Borris-Ileigh – 1951), Tony Wall (Thurles Sarsfields – 1959 and 1961), Jimmy Doyle (Thurles Sarsfields – 1963 and 1966), PJ Ryan (Carrick Davins – 1969), Noel Sheehy (Silvermines – 1992), Brendan Cummins (Ballybacon-Grange – 2001). In 2013, Shane McGrath (Ballinahinch) was Munster captain but was unable to play in the final due to injury and Vice-captain Brendan Maher collected the trophy.
TIPPERARY PHOTO AND CALENDAR
The official Tipperary SH team photograph and also an official Tipperary GAA calendar containing iconic images of our senior and minor hurlers and senior footballers in action this year as well as GAA/GPA All-Star Award photographs are now on sale. All enquires for SH team photographs should be made to Tim Floyd, Co. Secretary secretary.tipperary@gaa.ie, 087 2591747 or any county board officer or SH team panellist.
The official calendar costing €10 is on sale in Lár na Páirce, Thurles and in towns across the county. It is proving a hugely popular item and is certain to be a great Christmas stocking filler for all Tipperary supporters.
TIPPERARY GAA YEARBOOK 2017
The Tipperary G.A.A. Yearbook 2017 is available in bookshops and usual outlets. With the terrific success of the County this year, sales of the Yearbook are very strong and it will make an ideal Christmas gift. As usual the yearbook is packed full of photographs with plenty of written comment as well to keep all supporters absorbed as the book recalls the wonderful memories of 2016 once again.
TIPPERARY GAA YEARBOOK BACK CATALOGUES
The good folk in Co. Tipperary Library have digitised all Tipperary GAA Yearbooks from 1970-1984 and the are now available to view at the following link, http://tipperarystudies.ie/digitisation-project/tipperary-gaa yearbooks/ Many thanks to all in the library service for this excellent addition to the resources of Gaelic Games in Tipperary.
TIPPERARY SUPPORTERS CLUB AGM
The 30th AGM of the Tipperary Supporters Club saw a great gathering of Tipperary Supporters in the Louis Fitzgerald Hotel, Naas Road, Dublin last Tuesday, December 13th.
At the request of Michael Power, new ex-officio Treasurer, Bryan Maher, Assistant Treasurer, presented the detailed accounts for the year which resulted in grants of over €125,000 to expenses connected with the successful Senior Hurling All-Ireland campaign including medical treatment, specialist training, travelling and accommodation. Major sources of income were membership (€57,000), golf classics in Tipperary and Dublin (€68,000) and sponsorship and dog night/draw (€18,000). Expenses such as the cost of membership gifts and postage of membership packs had been kept to a minimum.
In his first report to the AGM as Secretary, Eamonn Buckley summarised the highlights of the Club's activities in a memorable year for hurling in Tipperary. John Coman PRO, on behalf of John Malone, Membership Officer, who was unavoidably absent, reported on another good year for numbers joining as adult members and as junior members, and asked all members to make a special effort to encourage extra members to join up and to ask existing members to join using the direct debit facility. Members joining by direct debit will enjoy a special discounted membership rate of €30 for 2017. He reported that hundreds of members had already joined for 2017 with the member's gift of the specially-produced DVD of the 2016 All-Ireland campaigns proving very attractive. John especially thanked committee members Jim Reidy (who was awarded the Laochra Gael award this year) and Danny O'Connell for their long hours of work on the membership efforts.
In his address as Chair John Tierney thanked all the Tipperary Supporters for their generosity in supporting the fund-raising efforts of the Club. John thanked everyone who had helped him in his role as Chair of the Club including Club members, sponsors, funders, committee members, County Board officials, team manager, selectors and backroom team and of course the players who had given the supporters so much to cheer about during the year. John made a presentation to Joe Tuohy on his retirement as Secretary of the Club and thanked Joe and his wife Eleanor for their tremendous contribution to the cause of Tipperary hurling. He noted that Joe was continuing as an active Committee member.
The following officers were re-appointed: John Tierney, Chair; Eamonn Buckley, Secretary; Bryan Maher, Assistant Treasurer; John Coman, PRO; and John Malone, Membership Officer. Two new committee members were co-opted: JP Brennan (Newport) and Tom Hayes (Upperchurch-Drombane). The meeting was also addressed by Michael Bourke, County Board Chair, who thanked the Supporters Club for being a vital element in the winning effort for 2016 he commented on the great co-operation between the County Board and the Tipperary Supporters Club in their work.
Liam Myles, President, Tipperary Association Dublin also congratulated the Club on a great year and commented on the brilliant way in which the Tipperary hurlers represented the county on and off the field. Also present at the meeting were John Devane, County Board Vice-Chair, and Tim Floyd, County Board Secretary and Joe Bracken, PRO, County Board.
Finally, Michael Ryan, Senior Team Bainisteoir, who was joined at the meeting by players Noel McGrath and Steven O'Brien, brought an end to the meeting by thanking the Tipperary Supporters Club for their invaluable help. Michael asked all Tipperary Supporters to continue to support the Club and explained that the players were already preparing for 2017.
LONDON TIPPERARY ASSOCIATION
London based Tipperary GAA supporters will have a wonderful opportunity to welcome some members of the Premier County's All-Ireland winning teams and footballers early in the New Year as details have recently been confirmed by the Association's Chairman Johnny Whyte, that a victory celebration banquet is being organised on Saturday January 21st at the Grange Hotel in St. Pauls.
Senior manager Michael Ryan has confirmed that he will be attending and he is expected to be joined by minor manager Liam Cahill and Tipperary GAA County Secretary Tim Floyd. Among the players confirmed to make the trip next month are winning team captain Brendan Maher and minor captain and Loughmore clubman Brian McGrath whose brothers Noel and John were also members of the victorious senior team. Captain elect Paudie Maher has also been invited. Also joining the hurling entourage will be Kilsheelan-Kilcash dual star Bill Maher representing the history-making Tipperary senior football team. But pride of place in the heart of the City of London that evening will undoubtedly be the glittering Liam MacCarthy and Irish Press Cups.
Over four hundred diners have already been confirmed to attend the victory banquet and among the attendance are also expected to include a number of Tipperary hurling legends including former All-Ireland winning managers Michael 'Babs' Keating and Nicky English and quite possibly Nicky's former team mate Joe Hayes from Clonoulty-Rossmore. And assuming he is available to travel it is quite likely that Eoin Kelly will be present. All four gentlemen are no strangers to London and whose presence is always assured to enhance another glittering occasion for supporters of the blue and gold.
Former Republic of Ireland, Arsenal, Manchester City and Sunderland footballer Niall Quinn may also be in attendance and quite possibly London Irish Director of Rugby Bob Casey could also join him on the evening.
There is no doubt that all London based Tipperary supporters have plenty to celebrate after the county's unprecedented achievements in both codes in 2016. After 2010's amazing All-Ireland hurling final display against Kilkenny as well as winning an U21 hurling All-Ireland title and an historic first ever Munster U21 football title it was quite incredible to believe that even these notable achievements of six years ago were surpassed during what was a fantastic year for Tipperary GAA.
THIRD LONDON CORPORATE LUNCH FUND-RAISER
Meanwhile for all those Tipperary supporters unable to make next month's function the Tipperary GAA County Board will also be organising a Corporate Lunch fund-raiser later in the year at the Inter-Continental Hotel off Park Lane on Friday afternoon, May 12th.
All-Ireland winners require the best in modern state-of-the-art training facilities and that is certainly what Tipperary GAA's Centre of Excellence at Dr. Morris Park will be when fully completed by the end of the end of this decade. This project will be the centre point for nurturing the development of future Tipperary players from underage blitzes to development squads to academies and right through to our senior panels. These modern state of the art facilities will be on a par with the best in the country. And after the culmination of many years work, 2016 proved beyond all doubt that Tipperary does have the genuine talent to become a major force in both codes for many years to come.
Next summer's third Corporate Lunch in the heart of the West End will therefore help fund these Tipperary ambitions to provide a modern two-storey building that will be an integral part of the new training facilities complex and will include a gym; analysis room; office; kitchen; dining room; indoor viewing area; 4 dressing rooms/showers; medical centre; meeting room and a reception area complete with stairs and elevator.
If the two previous functions at the InterContinental Hotel splendidly coordinated by Clonmel native Brian Acheson and his staff and hosts of the London-based Tipperary supporters club are any indication of what's in store then another enjoyable and unmissable afternoon looks assured in the company of Tipperary's hard won silverware of 2016. Although further details will be confirmed later in the New Year reservations can still be made be made to the Tipperary GAA Office at Lar na Páirce, Thurles, 0504 22702 or email: secretary.tipperary@gaa.ie.
But for now all attention is focused on Saturday, January 21st next and what promises to be an occasion to match the excitement of the victory banquet on All-Ireland night last September in Dublin's Double Tree hotel. After the meal the diners will be entertained by the Keady School of Irish Dancing according to Johnny Whyte who along with Association Secretary Anne Marie O'Dwyer and their fellow committee members have pulled out all the stops to make this function another unforgettable occasion for all followers of the blue and gold.
Details of tickets costing £100 are available from Association President Tom Milne on 00 44 7956 938187 and Chairman Johnny Whyte 00 44 7889 060191.
TIPPERARY SUPPORTERS CLUB 2017 MEMBERSHIP SPECIAL GIFT DVD AVAILABLE NOW
The Tipperary Supporters Club are delighted to announce that the member's gift in 2017 is a specially-produced DVD of Tipperary's 2016 season.
Supporters can join on line now on tippsupportersclub.com/join by credit card or debit/laser card. Membership is €40 per person. Also on the website details are available of the direct debit facility; as the Club is run on a completely voluntary basis it would be a great help if members could join by direct debit. We are encouraging members to switch to Direct Debit payment by offering a reduced charge of €30 for all Direct Debit members in 2017. It's easy to sign up for Direct Debit, just download the two-page form from the Tipperary Supporters Club website at http://www.tippsupportersclub.com/join/ fill it out and send it to Jim Reidy at the address below.
If joining by post please send a cheque or postal order for €40 payable to Tipperary Supporters Club to Jim Reidy, 13 Castleknock Close, Dublin 15 (086-3580718, email: info@tippsupportersclub.com) All proceeds from membership go towards the preparation and training of the Tipperary Senior Hurling Team.
TIPPERARY GAA SCENE BUÍOCHAS
The GAA Scene will take a break for the next couple of weeks and will return in the New Year for it's time to pull down the blind on a tremendous year for Tipperary. As we draw to a close for 2016, once again I sincerely thank each and everyone at club, divisional and county level that made such fantastic contributions on behalf of the Premier County in 2016. Thanks to those who helped me and contributed towards the GAA Scene during the year, of which Ed Donnelly, Seamus O'Doherty, Josephine Cahill and Paddy Collins were regular contributors among others.
It was a year which will live long in the memory and one which all Tipperary supporters can be justifiably proud of and for that we thank, acknowledge, salute and congratulate all Tipperary teams, their managements and support backup. It is in this unity our strength lies and here's to more of the same for 2017.
I wish to thank also those who make our games possible, host clubs and grounds people, all the referees and their officials, gate checkers and programme sellers for their marvellous contribution throughout the year. Tipperary County Board would like to wish each and everyone a Peaceful and Happy Christmas and New Year.
In 2016 Tipperary said goodbye to dear family members and friends many who have made enormous contributions to the GAA in the county and further afield through their involvement with club or county or just as a supporter, may they rest in peace. Each will be sorely missed by those dearest and nearest, may the hope and spirit of Christmas bring comfort to the bereaved.
Beannachtaí na Féile agus na hAthbhliana dár léithéoirí go léir. Guímid gach rath agus sonas oraibh ó CLG Thiobraid Árann. Bainigí taitneamh as saoire na Nollag.