Tipperary GAA Scene – April 27th 2022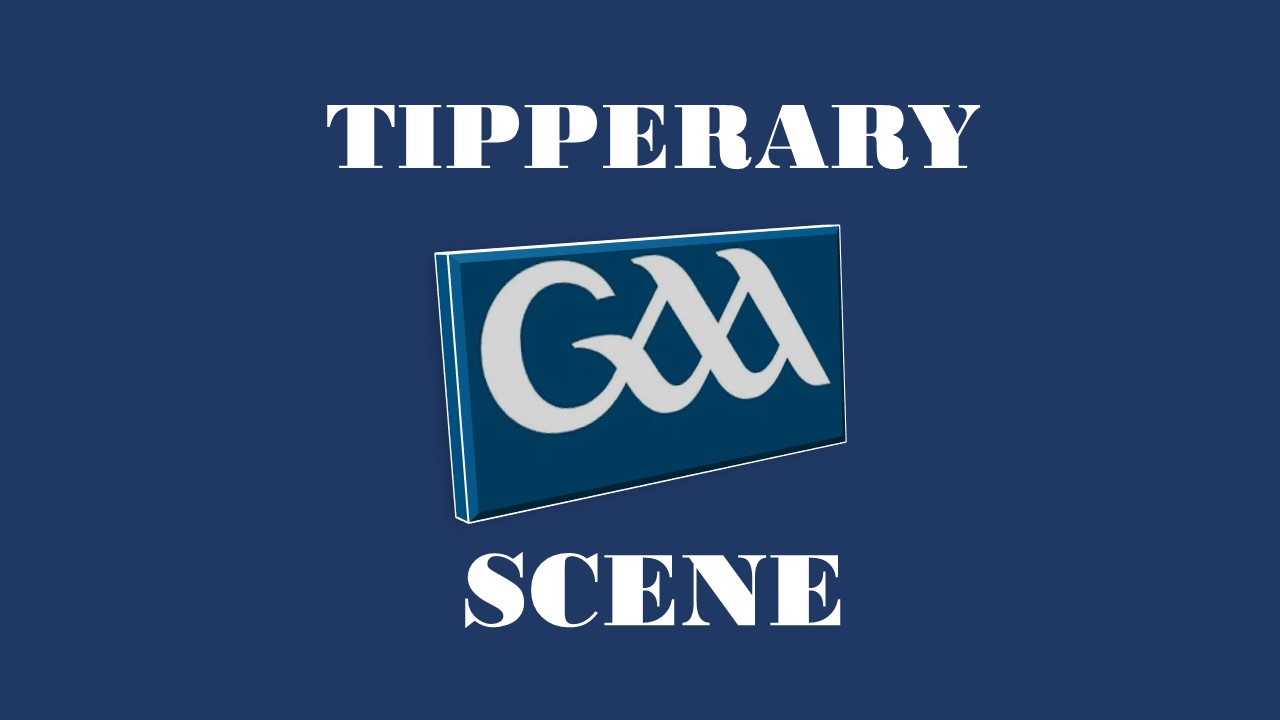 ---
Munster Senior Hurling Championship
Last Sunday in FBD Semple Stadium proved to be a difficult day for our senior hurlers as they had to give way to Clare in round 2 of the Munster hurling championship. Having played well against Waterford in round 1 we were all anticipating an improved performance at home; however, this was not to be as things just did not go our way. While the manner of the loss may be hard to figure out, we must not lose sight of the fact we now need to refocus and prepare for a trip to Limerick to play the All Ireland champions on Sunday May 8th at 2pm. Now is the time for us all to show solidarity with the players and management and give them our support rather than being over critical. The players more than anyone will know only too well that they did not do themselves justice and there is no doubt, but they will be focusing on showing what they are really capable of against Limerick.
---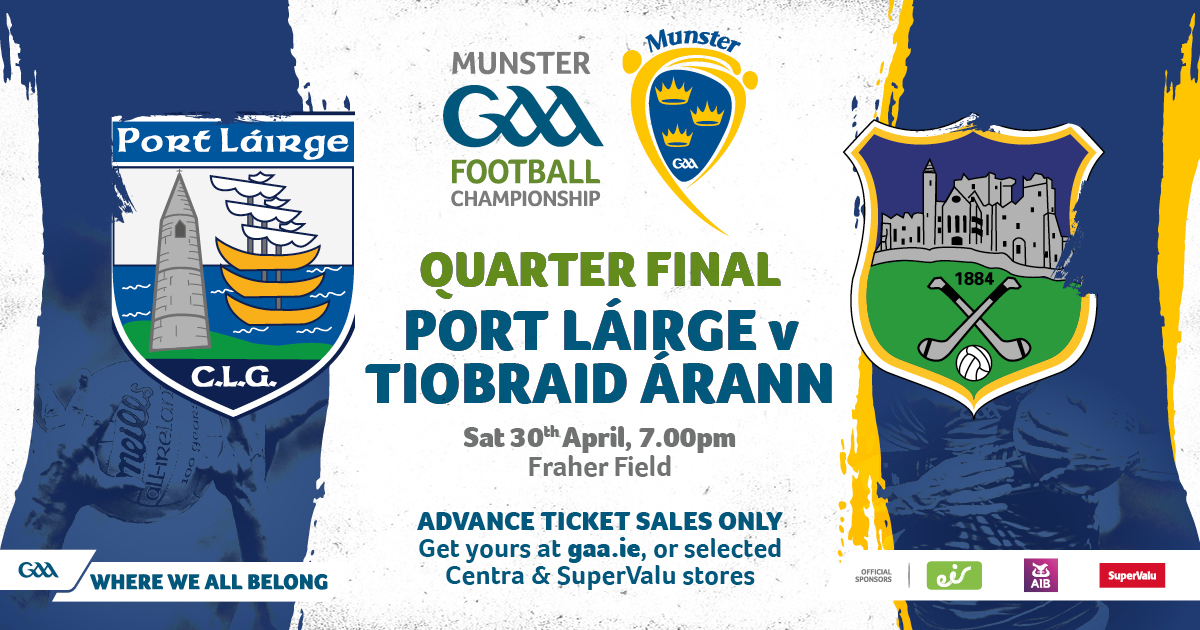 Munster Senior Football Championship
David Power and his management team will lead our Senior footballers to Fraher Field in Dungarvan this Saturday April 30th for a 7pm clash with Waterford in round 1 of the Munster senior football championship. The players will be very well aware that they are really going in to the lions den for this game as Dungarvan has proven a very difficult venue to record a victory for Tipperary teams over the year's. Tickets for this game are now available via the ticket section on the GAA website and also through selected Centra and SuperValu stores. We wish the players and management the very best of luck and we look forward to a big Tipperary following at the game on Saturday evening.
---
Munster Minor Football Championship
The Tipperary Minor Footballers played Waterford in Round 2 of the Munster Championship last Thursday evening in Lemybrien and recorded a comprehensive 3-20 to 2-03 victory with a very good performance all through the game. They now travel to Shannon this Thursday evening April 28th to play Clare in round 3. Following on from two good wins, they will be hoping to make it three from three and we wish them good look in their endeavors.
---
FBD County Leagues
Football took centre stage last weekend with a full schedule of games taking place across the county. In Division 1 Group 1 Ardfinnan defeated Grangemockler Ballyneale 1-14 to 1-11, Rockwell Rovers had 5 points to spare over Kilsheelan Kilcash 1-14 to 0-12, while Ballyporeen overcame Killenaule by 1-08 to 0-10. These results now mean that there are four teams, Killenaule, Grangemockler Ballyneale, Rockwell Rovers and Ballyporeen, all on 4 points after three rounds with Ardfinnan on 2 points and Kilsheelan Kilcash yet to record their first points on the league table. In Group 2 Moyle Rovers defeated Cahir 0-12 to 1-08, Clonmel Commercials proved too strong for Aherlow 1-20 to 0-05, while JK Brackens defeated Arravale Rovers by 2-10 to 0-07. Those results leave the league table showing Clonmel Commercials and JK Brackens both on 6 points, Moyle Rovers on 4 points, Arravale Rovers have 2 points, while Cahir and Aherlow have yet to record their first points of the league.
In Division 2 of the FBD County football league Ballina overcame Galtee Rovers 0-14 to 2-06, Fethard travelled to Castleiney and came away with full points by virtue of a 0-16 to 1-07 ein, while in Golden, Clonmel Óg defeated the home team by 4-03 to 1-09. There are now three teams, Golden Kilfeacle, Ballina and Fethard on 4 points, while Galtee Rovers, Clonmel Óg and Loughmore-Castleiney all have 2 points after three rounds.
The attention this weekend in the County leagues will turn to hurling with a full round of games to be played across all the divisions. You can see all the fixtures and results as well as all the league tables for the various groups in the fixtures and results section of the Tipperary GAA website.
---
FBD County Championship Draws
The eagerly awaited draws for the various hurling and football championships will take place on next Monday May 2nd and will be broadcast live on Tipp FM between 7pm & 8pm. As is always the case these draws and the resulting permutations are sure to provoke much discussion and provide a real focus for players and supporters alike, who will now know who they will face in each competition. The various draws will also be published on the Tipperary GAA social media platforms as they happen.
---
Mattie Maher Rosegreen & London RIP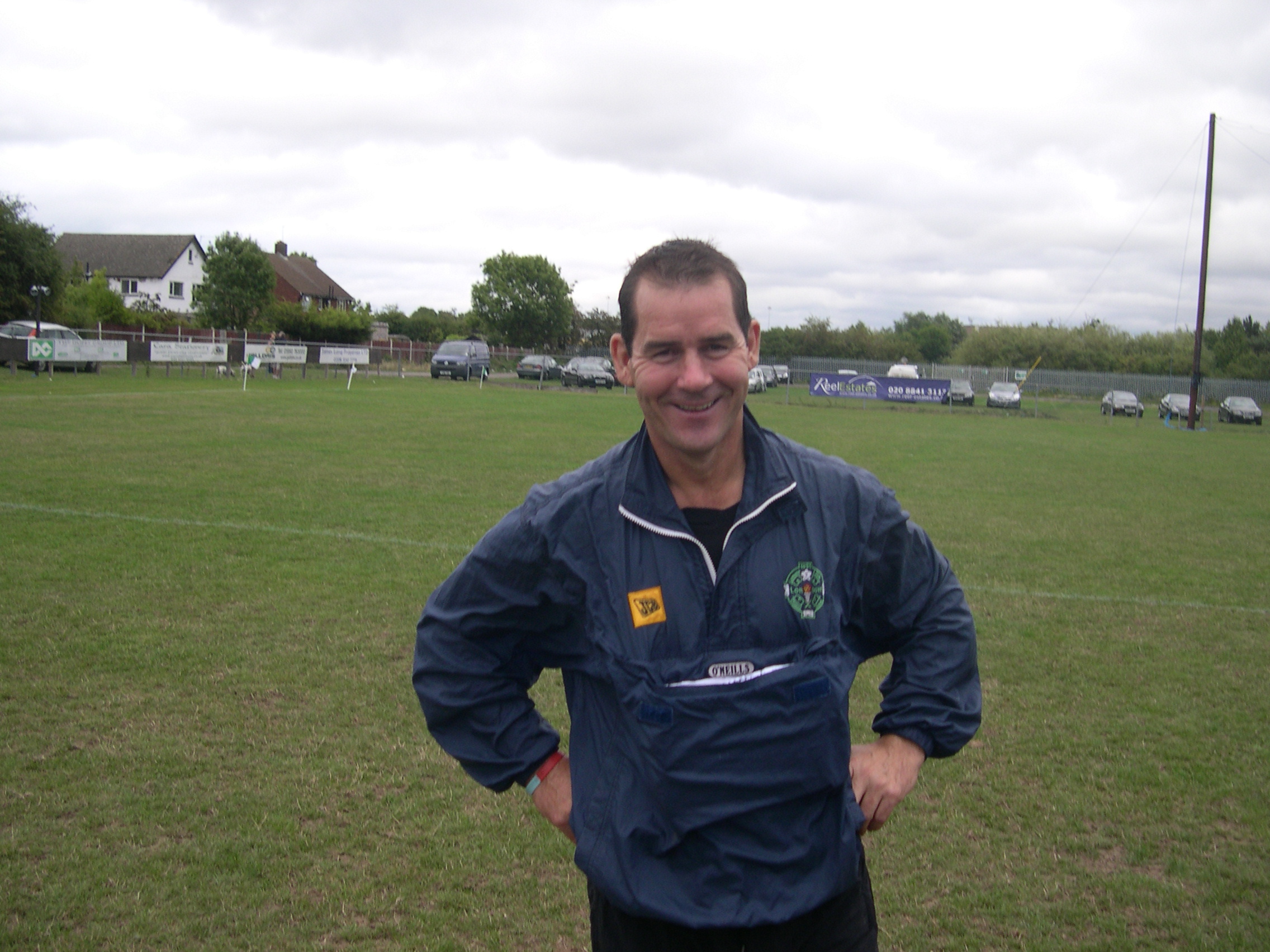 A sixty year old GAA referee passed away while he was officiating at an inter-county football match in Watford last Saturday afternoon. Rosegreen native Mattie Maher had become one of the leading match officials outside Ireland for more than thirty years after he first settled in London in the mid 80s.
It is believed according to a fellow match official during the game that super-fit Mattie had inexplicably felt unwell at half-time but insisted on proceeding before finally collapsing soon after the re-start. Emergency services were immediately summoned, including paramedics, but Mattie is believed to have never regained consciousness while in the ambulance en route to a nearby hospital.
The awful news quickly spread throughout the GAA fraternity in London and Britain last Saturday evening where Mattie Maher was known the length and breadth of the country. Also a member a member of the St. Theresa's GAA Club and finally the Moindearg GFC since 1999, Mattie had refereed numerous county finals – a clear indication of just how valued he was and had become such a popular figure among players and spectators alike. A larger than life character, Mattie was also an esteemed club delegate at county board meetings, and frequently contributed in varied discussions on any type of GAA issues.
He also had a keen interest in soccer and played for his own local Rosegreen club before making London his home in the late 80s.
But above all Mattie Maher was a family man, who often had his two beloved children alongside him on his way into the grounds for matches. Mattie's oldest daughter Shaugnagh from his first marriage has also settled in Collinstown Co. Westmeath with her mother Mary since 2007. Both are members of the Lough Lene Gaels Camogie Club.
It is them along with his second wife Denise that the many friends that Mattie made throughout his distinguished life in the GAA will wish to pass on their most heartfelt condolences at this desperately sad time.
Due to the tragedy and as a mark of respect to Mattie, all London GAA fixtures were called off last weekend.
Ar dheis Dé go raibh a anam
---
Scór News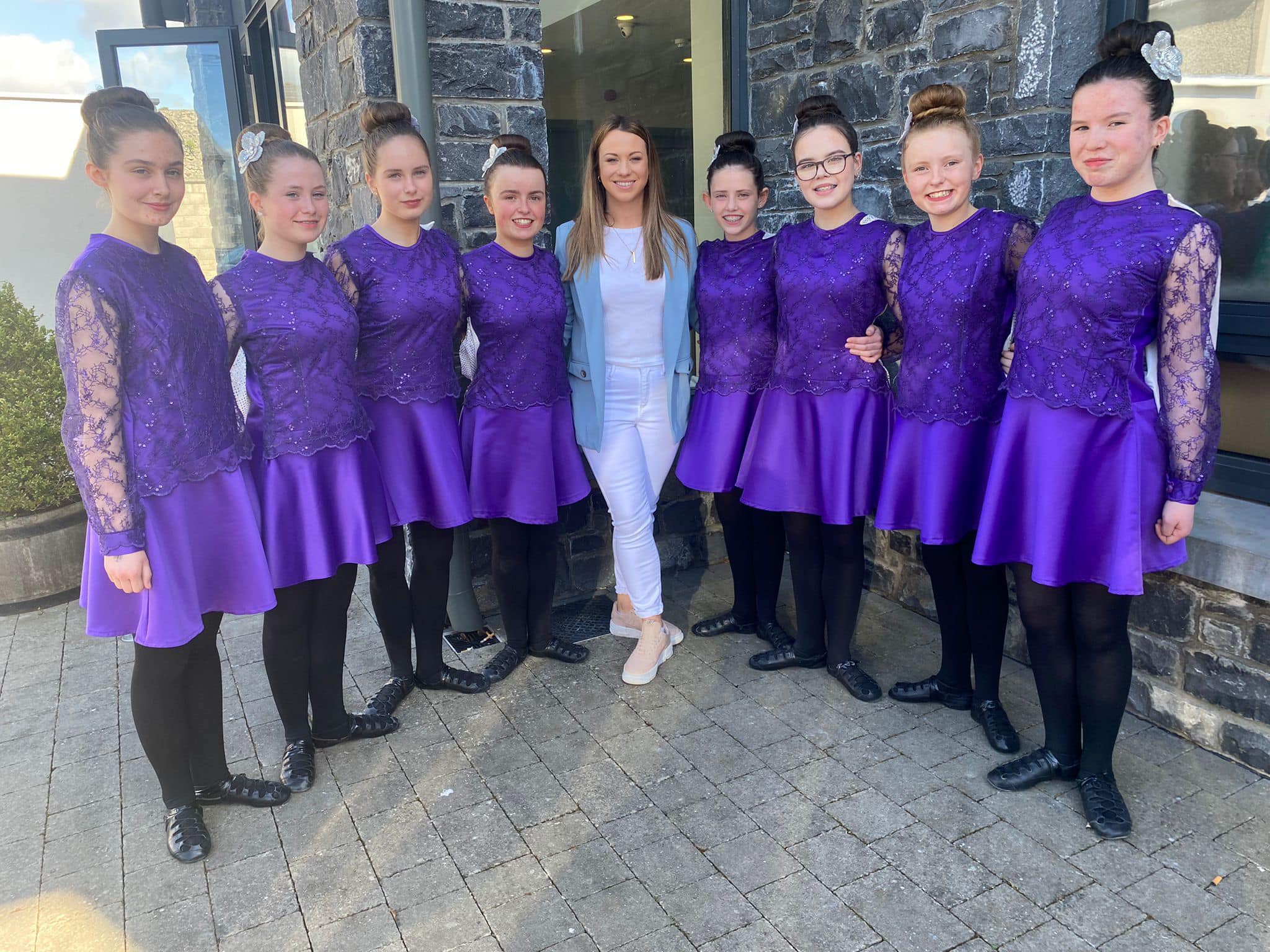 All roads lead to the INEC in Killarney next Sunday March 1st for All Ireland Final of Scór Na nÓg. Once again, the premier county will have representation on the day! First up at 12noon sharp, the Newport Quiz team will take part in the table quiz element of the Trath Na gCeist competition with their hopes set on getting to the stage part later in the day. We wish Damien, Dara, Ailín and Darragh all the best on the day! Later in the day Tipperary's Newcastle will represent the Premier County and the province in the Rince Foirne competition. No strangers to the competition we extend our best wishes to Coach Kathy and the dancers of Cara, Ellie, Caoimhe, Jessica, Mia, Sarah, Jennifer and Kate. Keep an eye on our Social Media throughout the day next Sunday for updates on our amazing acts.
---
Tipperary Supporters Club AGM 2022
The 35th AGM of the Tipperary Supporters Club was back as an in person meeting in the Anner Hotel, Thurles, on 7 April after last year's first ever online meeting.  While the attendance was not as big as for the online version it was great to meet up again with members from Tipperary and beyond.
Bryan Maher, Assistant Treasurer, presented the audited accounts for the eleven-month period to 30th September 2021, which resulted in grants of over €50,000 to expenses connected with the Senior Hurling panel including training camps, physiotherapy, nutrition, medical treatment, physical training and performance, catering, transport and accommodation. It was again a difficult year for fund raising but it was great to be able to hold the usual golf classic, in Thurles.  Great efforts were made to keep membership numbers as high as possible despite the effects of the Pandemic and expenses such as the cost of membership gifts and postage of membership packs had been kept to a minimum.
In addition to the activities of the Tipperary Supporters Club a summary of fund raising conducted by the Tipperary GAA Commercial Board were given.  The Commercial Board made a contribution of over €85,000 to Tipperary GAA during the period.
In his report to the AGM as Secretary Billy Coman summarised the highlights of the Club's activities and his lively and colourful report is available to all TSC members on requlest to info@tippsupportersclub.com.  Billy thanked committee member Ed Donnelly for his work on the AGM booklet.
In his address as Chairperson, Terry O'Neill thanked all the Tipperary Supporters for their generosity in supporting the fund-raising efforts of the Club including club members, sponsors, funders, committee members, county board officials, team management and of course the players. Terry commented on the close co-operation with all County Board Officers including Joe Kennedy, Chair, Tim Floyd, Secretary, Tom Maher, Assistant Secretary, and Jonathan Cullen, PRO.  Terry complimented Liam Sheedy who finished his term as Senior Team Manager in 2021 on all that he had achieved with Tipperary over his years as a player and as part of many management teams culminating in the All-Ireland Senior Championship successes of 2010 and 2019.  Terry also thanked Brendan Maher and Paudie Maher on their huge contribution to Tipperary hurling at underage and adult level prior to their retirements.  Terry also congratulated Ger Ryan, former Tipperary Supporters Club Chair, on his election as Chair of the Munster Council and also Michael Power on his election as President of the Munster Council.
John Coman, Public Relations Officer, reported on the membership scheme and asked all members to make a special effort to encourage extra members to join up and to ask existing members to re-join using the direct debit facility, especially as it was more difficult to meet face to face during the Pandemic. Members paying by direct debit for the first time will enjoy a special discounted membership rate of €20 for 2022. He reported that many members had already joined for 2022 with a lot of extra benefits this year including draws for €1,000 for members as well as €1,000 for their nominated Tipperary GAA Club, Garth Brooks concert tickets, an overnight stay in the recently reopened Cashel Palace Hotel, signed Tipperary jerseys and meet your favourite Tipperary player. John especially thanked Membership Officer Jim Reidy and committee member Danny O'Connell for their long hours of work on the membership efforts. John also thanked Jonathan Cullen for his help with the Tipperary Supporters Club as County Board PRO.
The following officers were appointed: Terry O'Neill, Chairperson; Billy Coman, Secretary; Michael Power, Treasurer (automatic re-appointment); Bryan Maher, Assistant Treasurer; John Coman, PRO; and Jim Reidy, Membership Officer.
Terry O'Neill invited Joe Kennedy, Chairperson of the County Board to address the meeting. Joe Kennedy thanked the Supporters Club for being more important than ever at this time in the Tipperary Hurling set up. He commented on the great co-operation between the County Board and the Tipperary Supporters Club in their work. Pat O'Connell, Tipperary Association Dublin also congratulated the Club and assured it of every support from the Tipperary Association, Dublin. Also present at the meeting was Jonathan Cullen, PRO, County Board.
Jason Forde was congratulated as the 2021 Tipperary Supporters Club, Player of The Year, the first player to receive the award twice.  Jason had been presented with the annual trophy by John Quirke, Jeweller, Cahir who again kindly sponsored the award and Jason also was awarded the Tony Reddin Perpetual Cup as kindly donated by his wife Mrs Maura Reddin.
Chairperson Terry O'Neill welcomed Colm Bonnar, Senior Team Bainisteoir, and he thanked the Tipperary Supporters Club for their great work which was really appreciated by the players and the management team. Liam emphasised the importance of the team and the Tipperary Supporters Club continuing to work closely together.  Colm commented that the panel were really looking forward to the upcoming Munster Championship.  On behalf of the Tipperary Supporters Club, Terry O'Neill wishes Colm and the panel every success in the Championship.
---
Tipperary Allianz Cumann Na Mbunscoil
PRIMARY GAME 
Well done to our Primary Game Hurling and Primary Game Camogie teams on their respective displays versus Waterford on April 17th and against Clare on April 24th. Best wishes to our Primary Game Football Teams versus Waterford next weekend.
RESULTS ROUND UP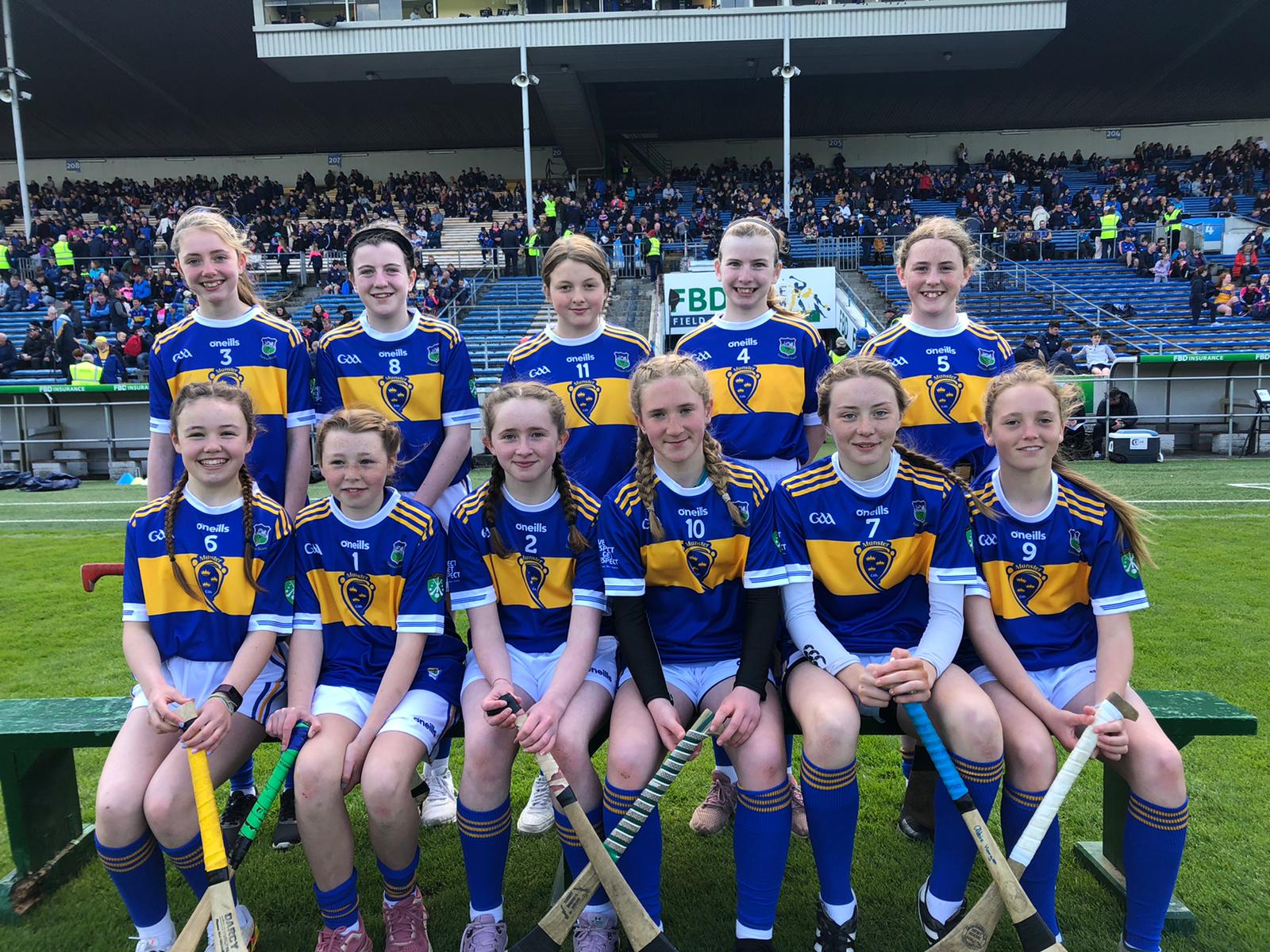 Under 13 Camogie results received up to April 8th:  
Roinn B (Section One)
Blitz Winner: New Inn GNS
Blitz Runner Up: Ardfinnan NS
Roinn B (Section Two)
Blitz Winner: Gaelscoil Nenagh
Blitz Runner Up: Carrig NS, Ballycommon
Under 13 Camogie Roinn B County Semi-Finals
New Inn GNS v Carrig NS, Ballycommon
Gaelscoil Nenagh v Ardfinnan NS
Roinn C (Section Two)
Blitz Winner: Upperchurch NS
Blitz Runner Up: Grange NS
Roinn D (Section Two)
Blitz Winner: Mullinahone NS
Roinn D (Section Four)
Blitz Winner: Ballinahinch NS
Roinn E (Section One)
Blitz Winner: Donaskeigh NS
Roinn E (Section Two)
Blitz Winner: Cloneen NS
Roinn E (Section Three)
Blitz Winner: Templederry NS
Roinn E (Section Four)
Blitz Winner: Boherlahan NS
Under 13 Camogie Roinn E County Semi-Finals
Donaskeigh NS v Cloneen NS
Templederry NS v Boherlahan NS
Roinn F (Section One)
Blitz Winner: Rathcabbin NS
Roinn F (Section Two)
Blitz Winner: Barane NS
Under 13 Camogie Roinn F County Semi-Final
Rathcabbin NS v Barnane NS
Under 13 Hurling Results up to April 8th: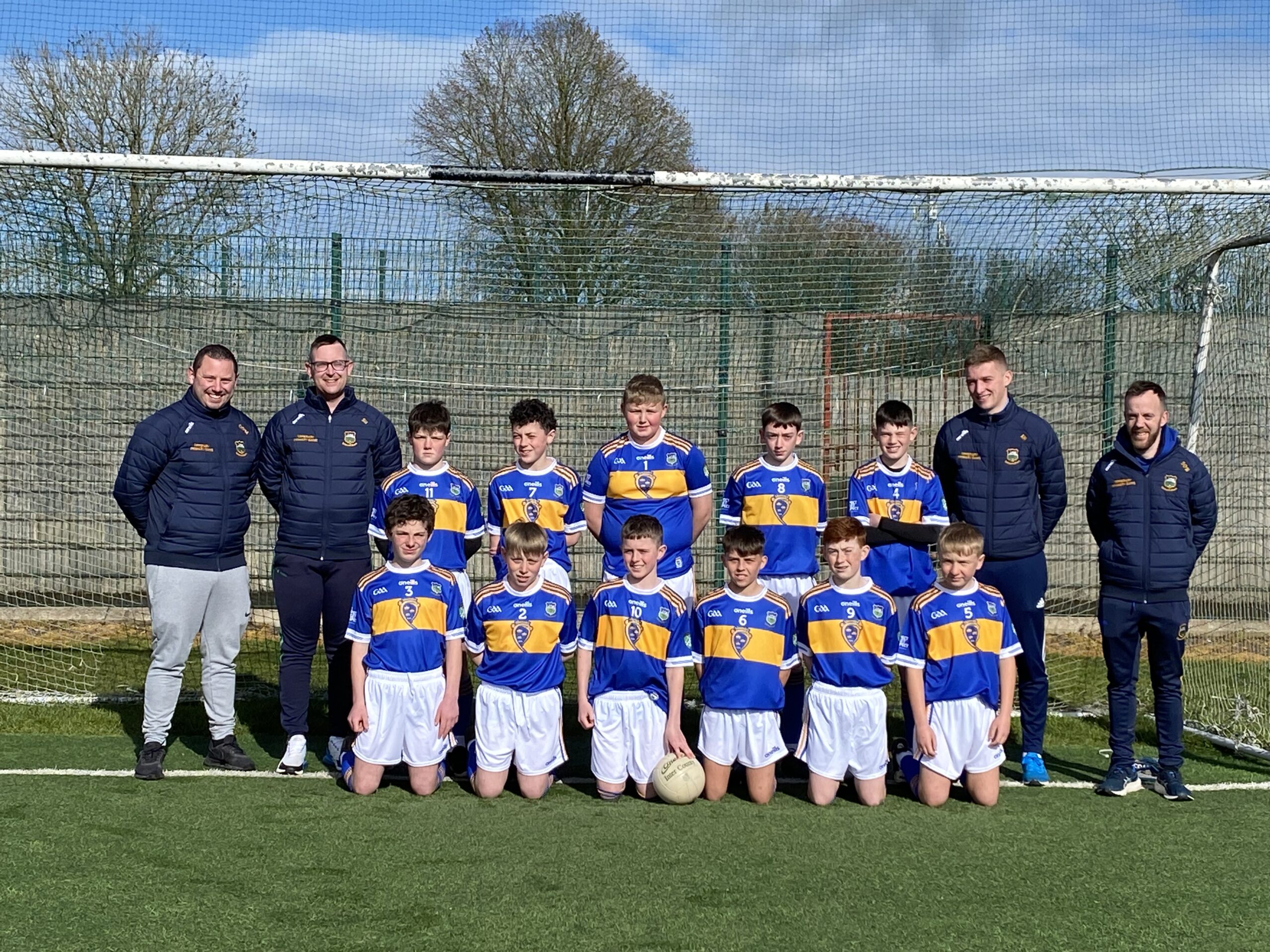 Roinn B (Section One)
Gaelscoil Nenagh 6-08 Dromakeenan NS 0-01
Carrig NS, Ballycommon 2-05 Dromakeenan NS 0-01
Gaelscoil Nenagh 7-06 Carrig NS, Ballycommon 0-02
Roinn B (Section Two) 
Tipperary CBS 3-08 Ardfinnan NS 0-05
Roinn C (Section One)
Ballylooby NS 8-08 Cahir BNS 4-03
Holy Trinity NS, Fethard 2-08 Cahir BNS 1-03
Roinn C (Section Two – played as a blitz)
Rosegreen NS were the overall winners of the blitz.
Roinn D (Section One)
New Inn BNS 9-09 Knockavilla NS 1-02
Roinn E (Section Two – played as a blitz)
Dualla NS were the overall winners of the blitz.
Roinn F (Section Two)
Ballytarsna NS 8-20 Rossmore NS 6-12
Roinn G (Section One – played as a blitz)
Ballycahill NS were the overall winners of the blitz.
Roinn H (Section One)
Killea NS have qualified for the County Semi-Final as group winners.
NATIONAL ALLIANZ CUMANN NA MBUNSCOL WEEK 
National Allianz Cumann na mBunscol Week will take place from June 13th – 17th, 2022 and we would encourage as many of our schools as possible to take part in this week. It was a hugely successful week last year and we are really looking forward to it once more.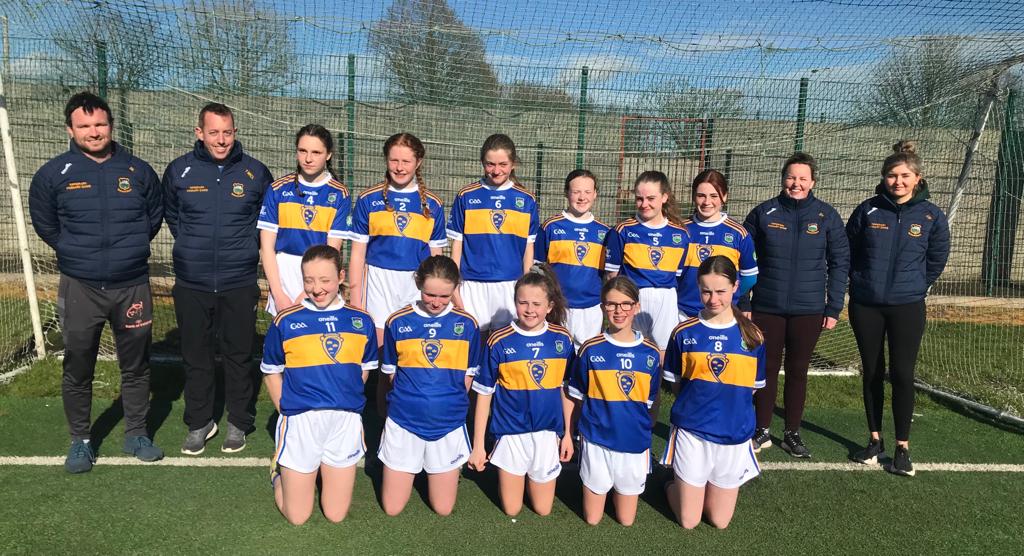 2022 REGISTRATION FEE NOW DUE
Please ensure your registration is paid for 2022. Schools who do not pay registration cannot participate in Tipperary Allianz Cumann na mBunscol activities including matches and the Equipment Scheme. Please note registration covers a school for a calendar year. Registration costs €30.00 and cheques can be made payable to Tipperary Cumann na mBunscol. Please post cheque with cover letter to our Treasurer Jerry McDonnell, 25 Ballingarrane, Clonmel, Co. Tipperary.
SOCIAL MEDIA TWITTER HANDLES & HASHTAGS
In future when schools are tweeting us with team photos or school GAA news updates, we would encourage you to always tag @TippCumanNamBun and @AllianzIreland while also remembering to use the hashtag #AllianzCnmb. Allianz Ireland has provided much needed financial assistance to Cumann na mBunscol for many a year and we should strive to do everything we can do to continue this existing arrangement!
---
Tipperary GAA Scene
If there is anything you feel should feature in this column going forward, please feel free to forward it to pro.tipperary@gaa.ie