Tipperary GAA Scene – April 20th 2022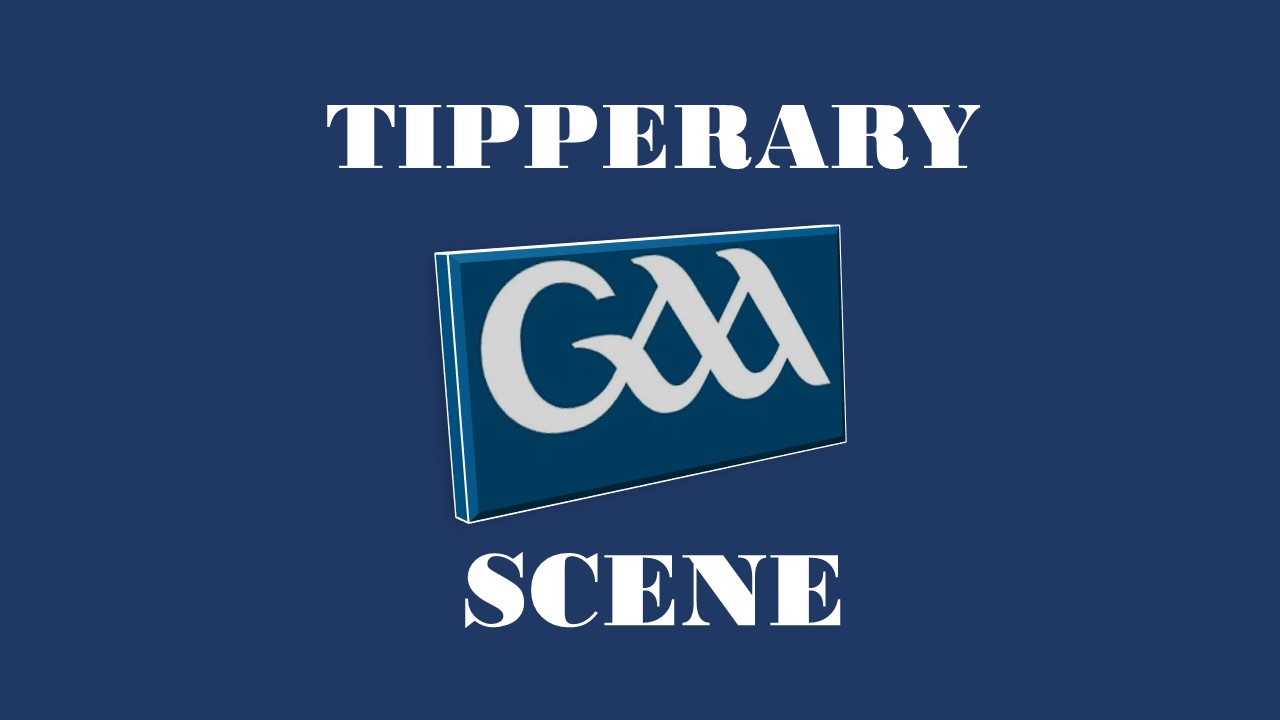 ---
Munster Senior Hurling Championship
Our senior hurlers opened their 2022 Munster Championship campaign with a tricky assignment against Waterford in Walsh Park last Sunday April 17th and while the result did not go in their favour, Colm Bonnar and his management team will have taken many positives out of the game as they head in to next Sundays clash with Clare in FBD Semple Stadium at 2pm. The players showed great heart and determination in a game many people had given them no chance of winning and indeed had one or two opportunities gone their way the result may well have been different. Following the final whistle last Sunday Tipperary's Noel McGrath received the Fiserv Man of the Match award from Brian Fogarty and we congratulate Noel once again on another fine performance in the blue and gold jersey.
Next Sundays clash with Clare is now hugely significant and it will be very important that Tipperary come away from FBD Semple Stadium with full points, with this in mind we are asking that a big Tipperary support is present at the game to show their support for the team and management. Tickets for the game are now on sale via the Munster GAA website and they can also be purchased in selected Super Valu and Centra stores. As is now the norm, no tickets will be on sale at the venue and it is important that supporters purchase and download their tickets well in advance of arriving at the venue so as to ensure a speedy entry to the game.
Tickets are priced as follows:
 Adult Stand: €25
Student/OAP Stand: €20
Juvenile Stand: €5
Adult Terrace: €20 (Kilinan Terrace only open)
Student/OAP Terrace: €15
Juvenile Terrace: €5
Student/OAP tickets can be purchased online or through county boards ONLY.  There will not be any rebate at the venues. You will be able to access these same as you change your Adult to a juvenile ticket as there will be a student/OAP option there. Student and OAP's will be asked for ID when they produce a concessionary ticket at the stiles on Sunday. Juvenile Groups are available for the round robin fixtures in TUS Gaelic Grounds, FBD Semple Stadium and Pairc Ui Chaoimh. These can be ordered through a form which is located on the Munster GAA website under the ticket section. Tickets are limited.
Munster Minor Football Championship
The Tipperary Minor Footballers will play Waterford in Round 2 of the Munster Championship this Thursday evening at 7pm in Lemybrien. The players will go in to this game with a certain degree of confidence following their well deserved win over Limerick last week in the opening round of the competition.
FBD County Leagues
Last weekend saw a full round of games in the FBD County hurling leagues which saw some very close and exciting games across all the divisions of the competition. In Division 1 Group 1 there were wins for Kilruane MacDonaghs over Thurles Sarsfields, Borris-Ileigh over JK Brackens and Clonoulty Rossmore overcame Nenagh Eire Óg. The league table for this group now sees Kilruane MacDonaghs on top with 6 points and they are closely followed by Borris-Ileigh on 5 points, Clonoulty Rossmore on 4 points and Thurles Sarffields on 3 points, while both Nenagh Eire Óg and JK Brackens have yet to record their first points of the league. In Group 2 of the same division, last weekend saw wins for Drom & Inch over Loughmore-Castleiney and Toomevara over Kiladangan. Drom & Inch now top the group on 6 points followed by Toomevara on 4 with Kiladangan, Upperchurch-Drombane and CJ Kickhams Mullinahone all on 2 points, while Loughmore-Castleiney are on 0 after their three games.
In Division 2 Group 1 there were wins for Eire Óg Annacarty over Clonakenny, Killenaule overcame St Marys while Moycarkey Borris recorded a 30 point win over Portroe. In Group 2 Roscrea defeated Carrick Swans, Cashel King Cormacs defeated Holycross-Ballycahill while Templederry Kenyons ran out 3-18 to 1-15 winners against Gortnahoe-Glengoole.
There were five games played in Division 3 of the league last weekend. In Group 1 table toppers Ballina overcame neighbours Newport, Moyne-Templetuohy had 2 points to spare over Ballinahinch while Sean Treacys proved too strong for Knockavilla Donaskeigh Kickams.
In Division 4 Group 1 Arravale Rovers defeated Ballingarry, Skeheenarinky proved too strong for Carrick Davins, while Moyle Rovers were also comfortable winners against Ballybacon Grange in Monroe. In Group 2, Shannon Rovers had 7 points to spare against Golden Kilfeacle, Boherlahan Dualla recorded a 5-20 to 2-17 win against Galtee Rovers and Borrisokane defeated Cappawhite by 2-22 to 1-21.
In Division 5 Group 1 Upperchurch-Drombane and Cahir are tied at the top of the table on 6 points having recorded wins over Cappawhite and Ballylooby Casdtlegrace respectively. While Lattin Cullen were victorious over Knockavilla Donaskeigh Kickams in their game. In Division 5 Group 2 St Patricks defeated Killenaule by 3.24 to 2-11. There was also two games in Group 3 that resulted in wins for table toppers Clonmel Óg over Fr Sheehys, while Clonoulty Rossmore proved to be too strong for Fethard in the other game.
In Division 6 Group 1 Killea and Knockshegowna top the group on 4 points each while Solohead are on top of the table in Group 2 with 6 points after their 3 games.
The attention this weekend in the County leagues will turn to football with a full round of games to be played across all the divisions. You can see all the fixtures and results as well as all the league tables for the various groups in the fixtures and results section of the Tipperary GAA website.
FBD County Championship Draws
The eagerly awaited draws for the various hurling and football championships will take place on Monday May 2nd and will be broadcast live on Tipp FM between 7pm & 8pm. As is always the case these draws and the resulting permutations are sure to provoke much discussion and provide a real focus for players and supporters alike, who will now know who they will face in each competition. The various draws will also be published on the Tipperary GAA social media platforms as they happen.
Health & Wellbeing
Darkness into Light returns this year at sunrise on May 7th. Organized walks will return to various locations around Ireland with many Healthy Clubs organizing walks or encouraging members to participate at their nearest event. This event helps raise vital funds for Pieta's lifesaving services. It is still possible to register on darknessintolight.ie and give the gift of hope to those impacted by suicide and self-harm.
Nenagh and Ballina/Killaloe Dementia Café are delighted to have Pat Bracken of Tipperary County Libraries as Guest Speaker for the April café, which will again be held online on Thursday 21st April at 7pm.
Take a trip down memory lane and join Pat as he discusses his large collection of digital images from early 1900's to present day, depicting various aspects of sporting, social and cultural life in Tipperary.
Pat has collected and curated this huge range of not just digital copies but also several hundred copies of photographs, match programmes and other memorabilia from various parts of Munster, with many from Tipperary. It is a great way to revisit old memories and trace the places, shops, events and people in this digital collection.
Pat will be showing some of the digital library content as part of this talk, and will also demonstrate where this can be accessed, both physically and online.
To register for this free event on Thursday 21st April at 7pm, please email ballinakillaloe.dementiacafe@gmail.com.
A dementia café is a welcoming, once-monthly meeting for anyone who is affected by dementia. People living with dementia, their families and friends, healthcare professionals, and people who are interested in supporting a dementia inclusive community are all welcome to attend. Dementia cafes are run by local voluntary steering committees and are always free of charge.
This event will be hosted online via Zoom by Silver Arch Family Resource Centre in Nenagh, with the support of Age Friendly Tipperary, Alzheimer's Society of Ireland and the Irish Dementia Café Network.
A meeting of all Tipperary Healthy Clubs will take place on Thursday May 12th in Lar na Paire @ 7.30pm
---
Handball News
Next weekend sees the Adult Doubles Finals in Kingscourt. In Cavan. Tipperary will be represented in the Ladies Intermediate doubles by Sinead Meagher & Roisin Cahill. There are up against the Connaught Champions Niamh Heffernan & Aishling Mullin from Galway. In the semi finals our U21 pair of Rory Grace and Eoin Healy were beaten by Mark Doyle & Josh Cavanagh from Wexford 21/6, 21/3.In the Golden Masters A Doubles John Kennedy & Pat O Flaherty were beaten by Tom & Micheal Sheridan from Meath 21/ 6, 21/12. In the Ladies Junior B Doubles Eleanor Percy & Síle Spain were beaten by Aoife & Una Brophy from Laois 21/13, 21/6
The Clar for the second 6 months has just been released and Clubs will be eager to prepare for the various competitions. Féile na Gael will be hosted by Dublin/Kildare/Meath on the 18th /19th June for 40×20 & 1 Wall. The Inter Club 60×30 is down for 25th/26th June. The Irish Wall Ball Nationals will be hosted by Roscommon from 1st – 3rd July. The 60×30 Championships will commence at the end of June early July with the Adult Munster Finals fixed for 6th/7th August & the Juvenile Munster Finals fixed for 3rd /4th September. The Feile na Gael 60×30 is down for the 21st August. The full Clár is available on Tipperaryhandball.com and on the GAAhandball website.
---
Feile 2022
Feile na Gael 2022 took place on 16th and 18th April and what a weekend of Hurling we had with 64 teams in 8 divisions battling it out to be crowned feile champions. On Saturday 16th round games were held in 16 different venues and we owe a hugh thank you to our Host Clubs for making your facility available to us. On Monday we moved to our Center of Excellence in Dr Morris pk where we played our Division 1 and 2 Simi finals in div 2 we had Cashel KC v JK Brackens and St Mary's v Carrig Swans with Brackens and Mary's going through to the final.  In div 1 we had Durlas og v Toomevara and Arravale rvs v Nenagh eire og with Durlas og and Arravale rvs going through to the Final. We then had 8 finals to be contested and I must say contested they were with every boy given their all with brilliant hurling and mighty efford by everyone, it was a credit to all mentors and players and I thank you all for your gamesmanship both on the field and on the sideline it was a pleasure to watch. Thank you to our senior board for making DMP available to us it's a great occasion to play our finals at such a venue and a great occasion for all these U15 boys to play on such a big day. We owe our referees a massive thank you for all your work over the weekend only for you we definitely couldn't run this competition and you could not be more helpful again thank you very much.To our feile committee and our club coordinators you put a huge amount of work into organizing feile thank you very much .Tommy.
Results
Division 8 Annacarthy eire og 4.10 Newport 3.3
Div 7 Loughmore Castleiney 3 5 portroe 2.7
Div 6 Sean Traceys 3,5 Mullinahone 1.8
Div 5 Moyne Templetouhy 2.4 Boherlahen 0.8
Div 4 Killanaule 0.11 Moycarkey Borris 0.8
Div 3 Ballina 2.4  Roscrea 0.6
Div 2 J K Brackens 1.7 St Mary's 1.3
Div 1 Durlas Og 2.15 Arravale rvs 0.3.
---
Tipperary GAA Scene
If there is anything you feel should feature in this column going forward, please feel free to forward it to pro.tipperary@gaa.ie