Tipperary GAA Scene – 22nd November 2017
By PRO Joe Bracken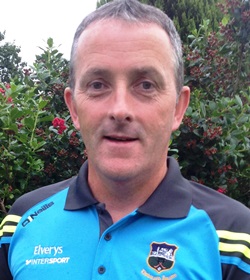 COUNTY JUNIOR HURLING CHAMPIONSHIP
The final of the Tipperary Water County Junior B Hurling Championship between Newport and Thurles Sarsfields will be played on Saturday next, November 25th in Annacarty with a 1:30pm start.
COUNTY U21 HURLING CHAMPIONSHIP
The semi-finals of the Tipperary Water County U21 B Hurling Championship also take place this Saturday, November 25th with Lorrha-Dorrha meeting Golden-Kilfeacle in Dolla at 2:15pm, while in Leahy Park Cashel Moycarkey-Borris will take on Cahir at 1:30pm and extra time will be played in both games if required.
COUNTY HURLING LEAGUES
The Tipperary Water County Hurling League Division 2 Final between Roscrea and Toomevara goes ahead this Sunday, November 26th, in Moneygall with throw-in here at 1:30pm.
Elsewhere, the Tipperary Water County Hurling League Division 5 Final between Ballybacon-Grange and Knockshegowna will now be played on Saturday, December 9th in Templetuohy at 1:30pm.
COUNTY JUNIOR FOOTBALL CHAMPIONSHIP
Congratulations to Cashel King Cormacs on their success in winning the Tipperary Water County Junior (B) Football Championship Final following their 1-8 to 0-5 win over Boherlahan-Dualla last Sunday.
Cashel King Cormacs will now play Cromane (Kerry) in the Munster Junior B Football Semi Final on Sunday December 10th, at 2pm in Knockaderry, Limerick.
COUNTY MINOR FOOTBALL CHAMPIONSHIP
The Tipperary Water County Minor (B) Football Championship Semi-Final between Cappawhite Gaels and Kilruane MacDonaghs will now take place in Dr. Morris Park, this Tuesday night, November 21st with a 7:30pm start.
For a full round up on all results and fixtures, please check the Tipperary GAA website https://tipperary.gaa.ie/ or the fixtures/results section in your local newspaper.
TIPPERARY SENIOR HURLING CHALLENGE
Tipperary will take on Laois in an inter-county hurling challenge match on Saturday, December 9th at 2pm in Kiladanagn GAA Grounds with all proceeds going towards Kiladangan NS defibrillator fund and Living Links Ireland.
Entry fee is €10 and children will be admitted free.
REFEREE
Best wishes to Sean Lonergan (Moyle Rovers) and his officials as he takes charge of the AIB Munster GAA Football Senior Club Championship Final between Dr. Crokes (Kerry) and Nemo Rangers (Cork) in Pairc Ui Rinn next Sunday.
MUNSTER SENIOR CLUB HURLING FINAL
While there was no Tipperary team involved in the final in Semple Stadium on Sunday last, the Knockavilla-Donaskeigh Kickhams pairing of Fergal Horgan and John McCormack carried the Tipp flag in the line of duty. Fergal was linesman and standby ref. while John as sideline official.
Inside the lines of play, Niall Buckley, Na Piarsaigh corner back is a nephew of Eamon Buckley, Tipperary Supporters Club secretary and former Co. Board treasurer while Na Piarsaigh goalkeeper Podge Kennedy has Cloughjordan connections.
AIG FENWAY CLASSIC
Tipperary lost out to Clare 50 – 45 in the Super 11's match in the AIG Fenway Hurling Classic in Boston last Sunday afternoon with Clare later going on the claim the Players Champions Cup by defeating Galway in the final.
INTERNATIONAL RULES
In the second and final International Rules Test in Perth last Saturday morning, Conor Sweeney (Ballyporeen) once again took part but alas Ireland lost out by three points on the day 0-15-8 (53) to 2-10-8 (50) and thirteen overall 116 – 103 as Australia lifted the Cormac McAnallen Cup.
INAUGURAL U19 INTER-DIVISIONAL FOOTBALL
The Tipperary U20 football management is hosting an Inaugural U19 Inter-Divisional Competition starting this weekend when the competition throws-in on the first of two consecutive Sundays (November 26th and December 3rd) in order to allow them to select the best possible panel for the 2018 Munster U20 football campaign.
Players born in the years 1998, 1999, and 2000 are eligible for the 2018 campaign.
Any club officials or mentors that know players that may be interested or feel that a player has something to offer should please contact one of the following with player name(s) and contact number(s) – Kieran Maguire 087 939 2812 (South Division), Tommy Toomey 087 384 1023 (West Division), Mick O'Sullivan 087 611 1102 (Mid Division) and Damian Lawlor 087 299 9473 (North Division).
For more information on this please contact Tipperary U20 Football Manager: David Power 086 338 6350.
The fixture schedule is as follows; next Sunday November 26th, U19 Inter – Divisional Competition in Dr. Morris Park, 1st round games with 11.00am throw-in – South v West and North v Mid; 2nd round Games with 12.15pm throw-in -South v Mid and North v West. Then on Sunday December 3rd, U19 Inter – Divisional Competition again in Dr. Morris Park, 3rd round games also with 11.00am throw-in – South v North and Mid v West. The Cup and Shield Finals throw-in at 12.15pm with the top 2 teams competing in the Cup Final and the bottom 2 teams contesting the shield final.
POST PRIMARY ACTION
Thurles CBS will play St. Kieran's Kilkenny in the All-Ireland Junior A Under 16.5 Hurling Final on Saturday week, December 2nd with time and venue to be confirmed at a later stage.
TIPPEARY GAA YEARBOOKS ONLINE
The Tipperary Library Studies department have been in touch to say that the elusive 1969 Tipperary GAA has been located and all forty-eight issues of the Tipperary GAA Yearbook from 1965 to 2016 are now online. A gentleman in Clonmel responded to the library studies department appeal, via the Tipperary GAA Scene and Tipperary Supporters Club newsletter, for a loan copy to complete the collection. The collection may be viewed at the following link; http://tipperarystudies.ie/digitisation-project/tipperary-gaa-yearbooks/
There were no yearbooks published in 1966, 1967 and 1968. The naming format also changed in 1972, with the yearbook taking on the calendar year for 1973 and so on to the present time.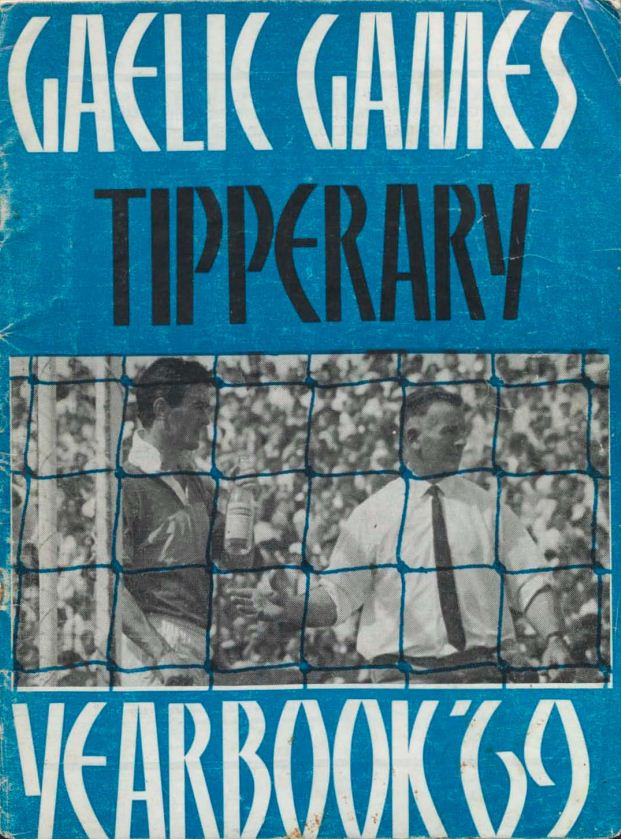 TIPPERARY SUPPORTERS CLUB MEMBERSHIP
On Friday week, December 1st, the Tipperary Supporters Club will launch their 2018 Membership Scheme. The 2018 membership pack includes the following benefits:
A specially-designed Tipperary Supporters Club cap All members are entered into a prize draw for championship match tickets for all Tipperary Senior games. A membership card with which you can avail of a 10% discount in the Tipperary GAA Shop Lár na Páirce 2018 Car Sticker Text alerts for all League and Championship team news Regular news to your email about all the latest in Tipperary GAA circles
New this year – Tipperary Supporters Club members will be eligible to vote for the official 2018 Tipperary Senior Hurler of the Year award at the end of next season.
Tipperary Supporters Club sincerely thank all members for their continued support and are looking forward to a successful 2018 for Tipperary hurling.
FRIENDS OF TIPPERARY FOOTBALL MEMBERSHIP
The Friends of Tipperary Football are now selling membership for 2018 and once again it is a very reasonable €20.
Membership enters each supporter into the following draws: Two All-Ireland Final Football tickets 2018 Two All-Ireland Final Hurling tickets 2018 Two Tickets for each Tipperary Senior Football Championship matches 2018 Two All-Ireland Club Final tickets 2018 Two Allianz National Football League tickets for each Tipperary League match in 2018
Plus, all members will receive an exclusive car sticker.
If you would like to join online you can do so at www.friendsoftipperaryfootball.com/join or contact any Friends of Tipperary Football committee member.
SYMPATHY
We express sympathy to the wife and family of the late Mick Egan R.I.P. Vice President of Clonmel Commercials Football Club, former Chairman and current Trustee of South Tipperary GAA Senior Board.
ANNUAL GAA MEMORABILIA FAIR IN THURLES
Lár na Páirce, the GAA Museum in Thurles, will hold a GAA Memorabilia Fair in Thurles Sarsfields Social Centre, (beside Semple Stadium) next Sunday, November 26th from 12pm to 4.00pm.
At this Memorabilia Fair, patrons will be given the chance to browse, purchase and search a large selection of Match Programmes, Club Histories, Hurling, Football, Camogie and Handball publications, not to mention a host of other somewhat rare GAA material, and all in the pleasant and spacious surroundings of  Thurles Sarsfields Clubhouse.
Dealers, collectors, sellers and swappers are cordially invited to attend this event, where it is hoped they will find unusual and rare material aplenty to interest everyone in attendance.
Sales positions, free of charge, can be booked in advance and anyone interested should contact the organisers before November 23th next.
Admission is €3, with accompanied children free.
For further information on this event, please contact Seamus J. King, Tel: 087 2246245 or Liam Ó Donnchú, Tel: 086 6036547 or email larnapaircemuseum@gmail.com This is one upcoming event certainly not to be missed by all lovers of GAA sports.
DOME CONCERT           
"Reeling In the Showband Years" comes to Thurles for the first time.
The Ronan Collins Showband Show "Reeling In the Showband Years" has been a smash hit for the past 8 years, and event organisers are delighted to say it comes to Thurles for the very first time when Thurles Lions Club in association with the Tipperary Supporters Club proudly presents this terrific show in The Dome at Semple Stadium, on Friday, December 29th.
Tickets are now on sale at: Eason's (Thurles Shopping Centre); Hickeys Chemist (Liberty Square, Thurles); Ryan's Daughter Restaurant (Thurles); any Thurles Lions Club Member and online at: http://www.tippsupportersclub.com/reeling-in-the-showband-years/
TIPPERARY HURLING CLUB, NEW YORK
The County Tipperary Hurling Club New York will hold their 2017 Celebration Banquet on Saturday week December 2nd, at Lake Isles Country Club, 660 White Plains Road, Eastchester, NY 10709.
Guest of Honour is Mike Kennedy (Toomevara) with Honouree Special Guest – John O'Brien (Toomevara), Honouree Guest – Sheila Ryan (Tipperary Rose) and Special Guest – Samantha Lambert (Ardfinnan & Tipperary Ladies Football Captain).
The Tipperary Man of the Year is Mickey Maher (Roscrea) and the Tipperary Hurler of the Year is Michael Sheedy (Portroe).
Proceedings get under way at 8:00 pm with a Cocktail Hour followed at 9:00 pm by Dinner and Dancing. Music will be provided by New York Showband.
LOYALTY CARD
Tipperary GAA has launched a loyalty CashBack Card which as a Tipperary supporter each individual that registers is doing their small bit in support of the county cause. Loyalty cards were sent out with club draw receipts to all members and as there is no charge in registering you can opt in immediately. If anyone who doesn't have a loyalty card and flyer please call to Lár na Páirce to pick up one. Register as per details on the CashBack flyer. To activate the card, holders must complete the registration and then please email, post or drop off your registration details to Lar na Páirce, Slievenamon Road, Thurles or secretary.tipperary@gaa.ie
TIPPERARY GAA SCENE
Information concerning all areas in the GAA will appear in this section in the future. If you wish to include any item of interest in future articles, please e-mailpro.tipperary@gaa.ie on or before 3.00pm on Monday. Visit the Tipperary GAA web site at http://tipperary.gaa.ie to keep up to date with all the latest news in Tipperary GAA circles.