Tipperary Club Focus – Upperchurch Drombane GAA Club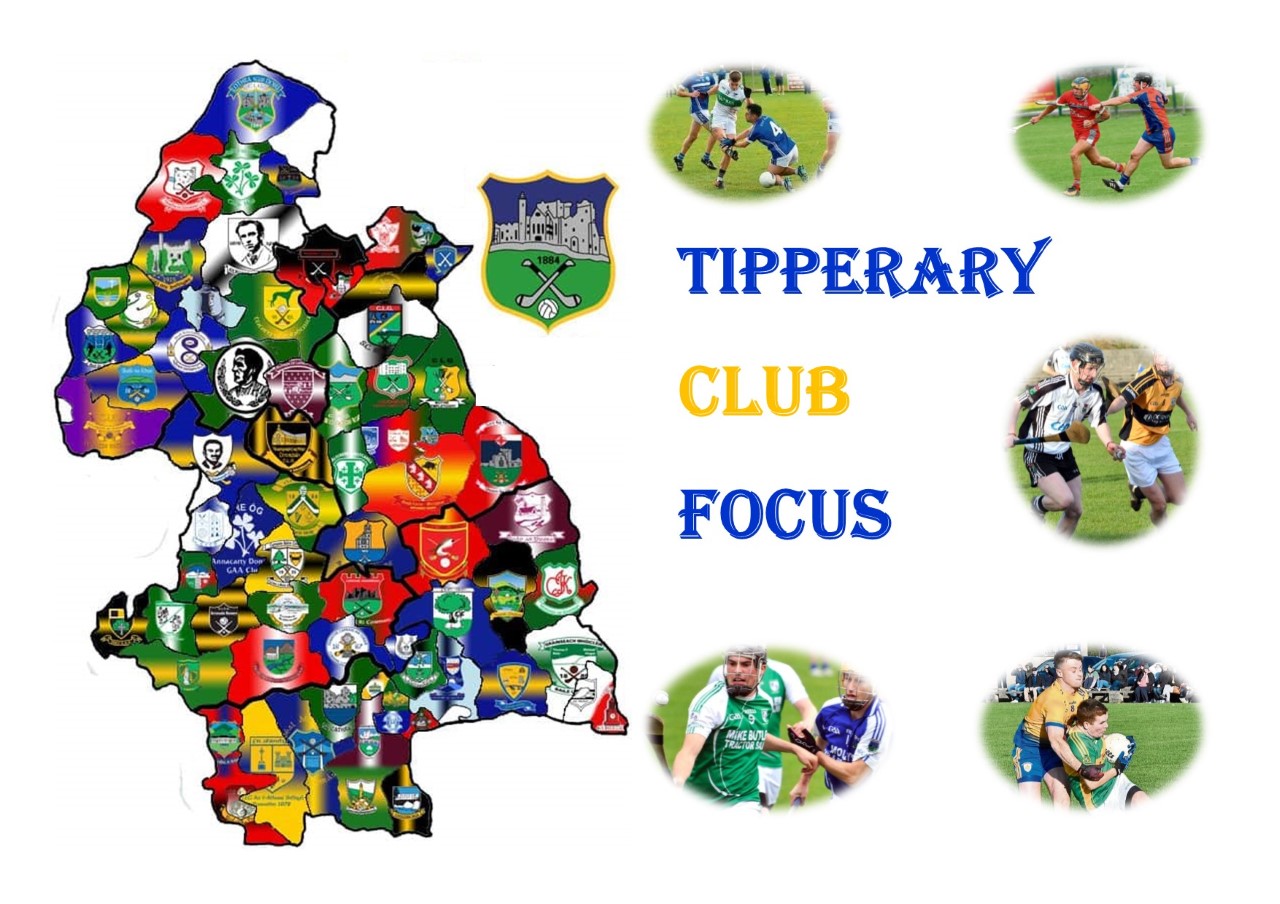 In the next of our monthly club focus articles, we are in Mid Tipperary as we take a visit to Upperchurch Drombane GAA Club:
---
Club Name: Upperchurch Drombane GAA Club
Address: Ballynira, Drombane, Thurles, Co. Tipperary
Eircode: E41 HH95
Hurling: Senior & Junior A
Football: Senior & Junior B
Club colours: Black & Amber
Main Club Sponsor: Mid West Oil
Current Referees: Johnny Butler & Eoin Noonan(young whistler)
Current County / Divisional Officers:Michael Bourke (Central Council Representative), Conor O'Dwyer (County Football Board Chairman), Rody Lowry (Mid Board Representative), Michael Griffin (County Board Representative)
---
Senior Club officers:
---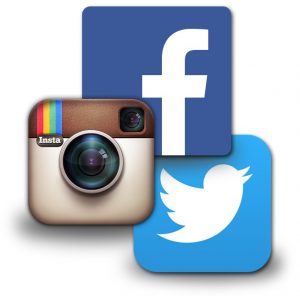 Club Social Media details:
---
A BRIEF HISTORY OF THE CLUB
The history of GAA in Upperchurch Drombane parish is a long and storied one. The first reference to clubs being formed is from 1886 when both Drombane and Upperchurch formed teams after witnessing a monster tournament in Thurles. With no parish rule in force, groupings from various areas existed down the years with Ballyboy Rovers, Milestone, Foilnamon, Knockeravoola and others registering teams in addition to Upperchurch & Drombane at various times.
Over the first 20-30 years of the GAA the parish was to the fore in both club and county matters and provided 3 men on the first Tipperary All Ireland winning team in 1887 when they defeated Galway(John Leamy, Mick Carroll & Ned Lambe), while another Jim Ryan was also part of the squad but did not play in the final.
Drombane were regular contenders for the county championship in those days and it culminated in a county title victory in 1894 when they defeated Thurles 4-4 to 0-0 in Holycross. Two players of note on that team were Paddy Riordan & captain Fergus Moriarty. Riordan would go on to win a number of All Ireland titles with Tipperary over the following 10 years and anecdotally is said to have scored all 6-8 of Tipperary's total score in the 1895 victory over Kilkenny, although there is no published record to verify this feat. One piece of history which undeniably did happen that same day is that his bother Jim lined out for the Tipperary footballers to defeat Dublin and win the football All Ireland. This saw the Riordans become the first brothers to win All Ireland titles in both codes on the same day. Another historic figure with strong local roots is Tom Semple who was born and grew up in the parish before moving to Thurles and going on to lead both the Thurles Blues and Tipperary to many crowns. Today Semple Stadium is named in his honour.
The first 40 odd years of the 20th century saw various incarnations of teams in the parish, with both Drombane & Upperchurch playing separately and also being involved in 2 different amalgamations at different times calling themselves Clodiagh Rangers.  The more famous one combined players from Drombane & Holycross and was resurrected a number of times with their most significant title being the mid junior victory in 1913. The 2nd Clodiagh Rangers side saw representatives of Upperchurch, Templederry & Borrisoleigh team up. Their crowning moment was the 1927 north junior hurling title.
By 1933 both Upperchurch & Drombane had joined together and swept to victory in the mid junior hurling championship defeating Castleiney in the final 7-4 to 4-0. What followed was a number of lean years before the mid 1950's when the parish was united once more and reached the 1955 & 1957 mid junior 1 hurling finals, unfortunately missing out to Thurles Sarsfields in both. 9 years later in 1966 the club were not to be denied as they defeated Boherlahan Dualla 6-6 to 3-4. This victory saw them compete at senior level in 1967, the first time a team from the parish played at this level for many years.
This stay lasted 3 years before dropping back to compete at junior level. Two mid titles in a row were won in 1976 & 1977 which once again promoted the club up to the top level. In these same 2 years members of the club had competed at senior along with Boherlahan in the combination known as Oliver Plunketts.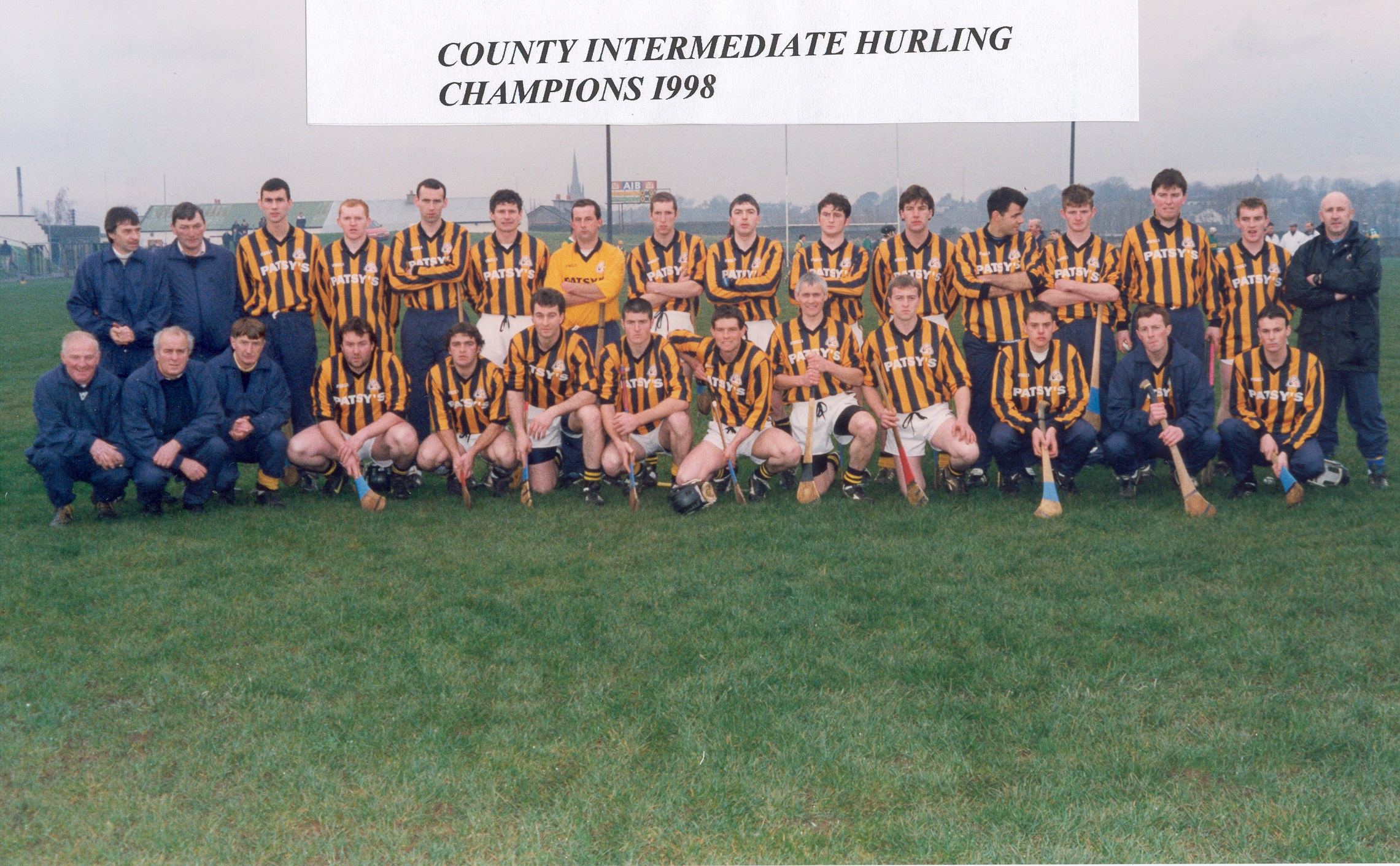 The club continued to compete at senior throughout the 80's before dropping back to intermediate level as we entered the 90's. Underage work began to show promise as they won under 21B hurling divisional honours in 1986 & 1989 and the team contested 8 of 9 mid intermediate finals between 1990 & 1998, being victorious in 3 of them. This set the club up for a famous county championship victory in 1998 over Ballybacon-Grange which saw them return to the senior ranks, a position they have held for over 20 years since. This was the first adult level county final victory in the parish since Drombane's senior win in 1894.
While the club had competed in football previously it wasn't till the 90's that the first proper success was seen with a number of mid junior titles won. In 2002 the side claimed the county title beating Ballina in a replay to achieve promotion to intermediate level. A strong underage structure was starting to reap dividends and from the mid 2000's onwards the club has regularly claimed divisional titles in both hurling & football. 2007 saw Upperchurch Drombane claim county victories in both under 21B hurling & minor B football with a further under 21B hurling win in 2012. Since then, the club has won 3 underage football crowns (minor B in 2013 and under 21B in 2015 & 2018) and this has been the foundation for the current strong showings of our adult teams.
In 2015 the footballers defeated Clonmel Óg to win the intermediate county final and move up to the senior ranks for the first time ever and they have been a competitive force there since reaching the county quarter finals in 2019 & 2021.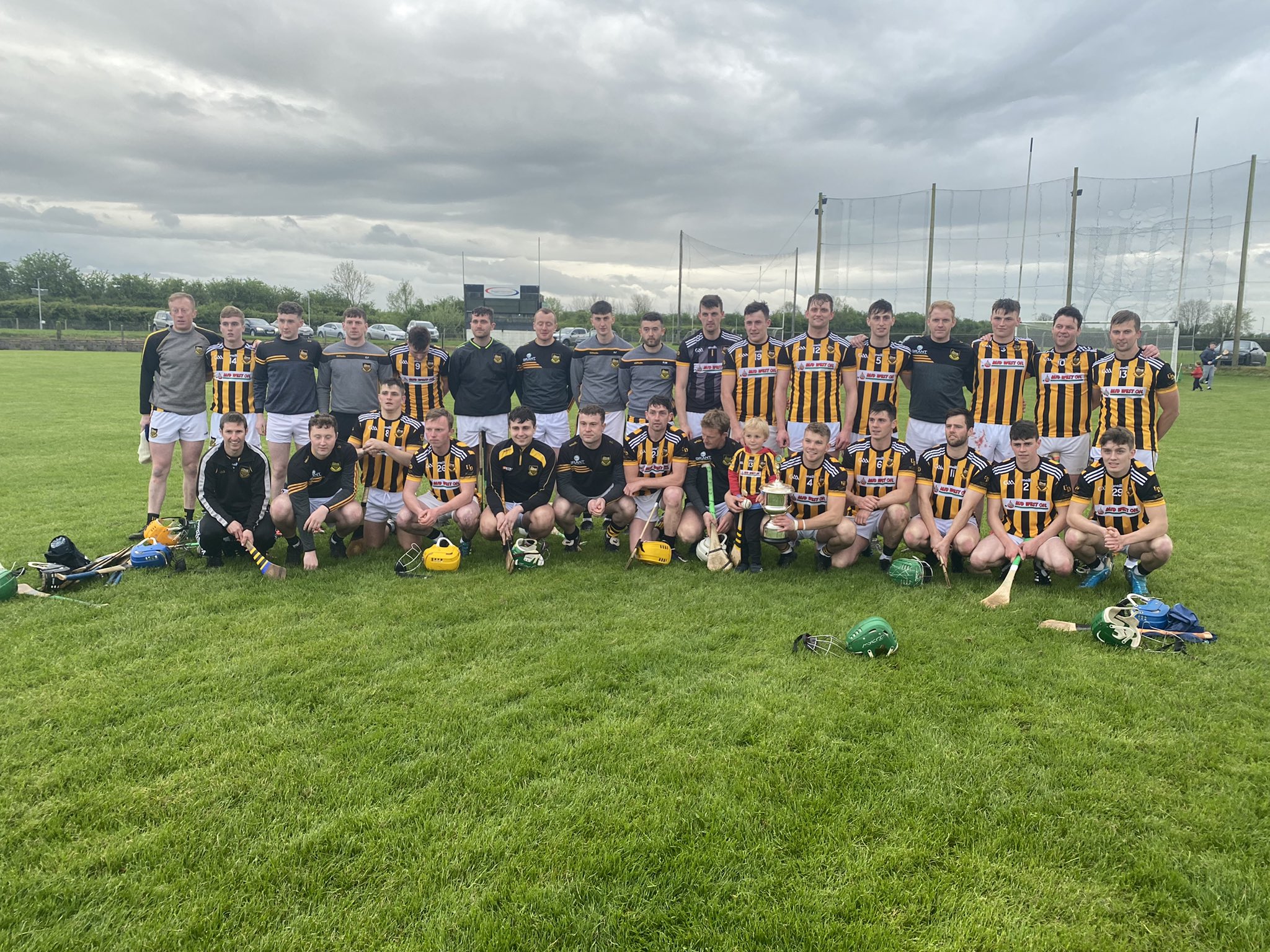 2016 was a particularly successful year in the club's history as they reached the mid senior football final for the first time while the junior B hurlers won the county title and progressed to an All Ireland final appearance where Whitechurch of Cork were too strong on the day. There was also success on the intercounty scene as Tipperary's All Ireland victory came under the management of Michael Ryan with James Barry at full back winning the clubs first All Star, his father Seamus having been a regular starter for Tipp over 30 years earlier. Michael Bourke was the serving Tipperary county board chairman this year also.
The club has become a regular contender at senior level over the past 15 years and reached their first mid final in 2009 with a further 3 appearances since and in 2021 reached the county quarter final. The club prides itself as a true dual club at all levels and looks forward to hopefully more success in the coming years. The hard work put in by the members of the parish's juvenile club in nurturing tomorrow's talent in the skills of the games has played a massive role in the recent successes and can't be underestimated. The club appreciate all who have served both senior & juvenile clubs at committee level, coaching, on the playing field or as a supporter down the years.
---
CLUB DEVELOPMENT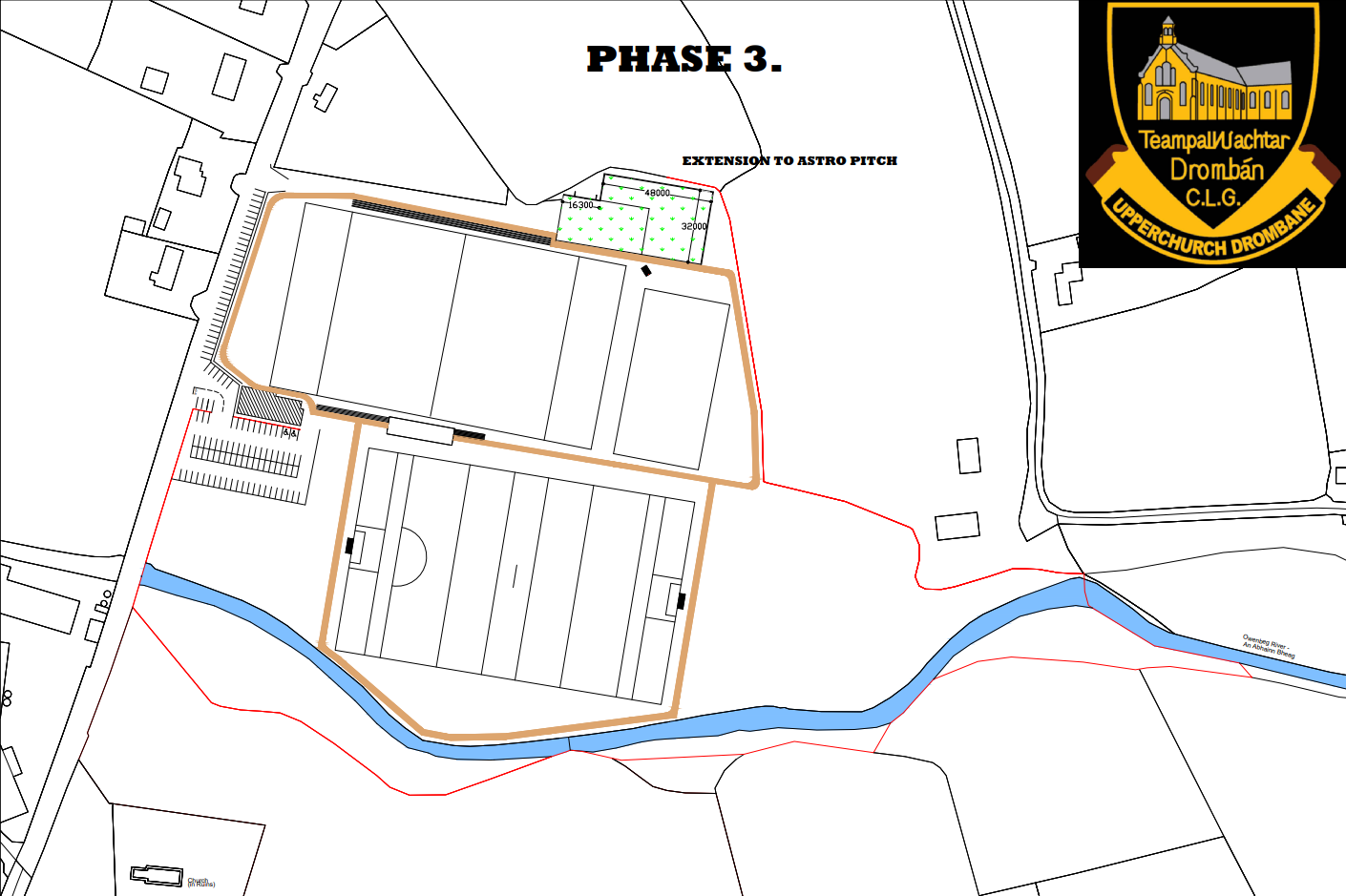 A lot of hard work has gone into developing the club's facilities in Drombane since the current field was purchased in 1969. A large redevelopment of the clubhouse was undertaken in the mid 2010's to provide modern dressing rooms, a meeting room, gym and upstairs Astro area. These officially opened with an intercountry hurling game in the club grounds between Tipperary & Dublin.
Since then, an outdoor hurling wall has been added and now includes a fenced outdoor Astro area, a walking track around the perimeter for the community to use, improved parking access and the installation of floodlights at the field to allow for winter training. The current facilities are now of a standard which the parish can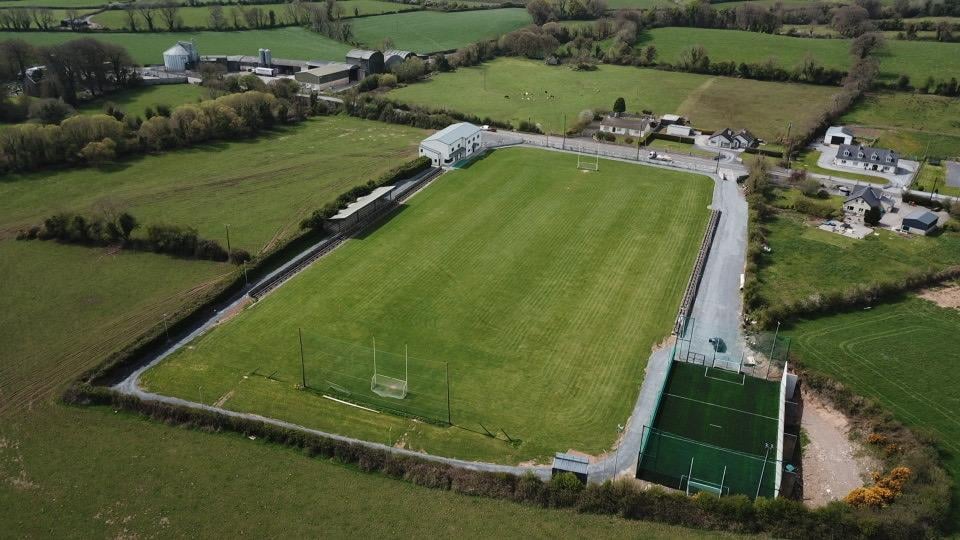 rightly be proud of. This has been possible through the generosity of those who have supported the clubs various fundraisers and patron schemes down the years and the officers are very appreciative of this.
With the current single pitch in Drombane hosting training & matches from juvenile to adult level in both hurling and football, along with the local ladies teams of Slieve Felim Rapparees, there is a need to expand to cater for all the extra use.  To respond to this the club is embarking on its most ambitious project yet as they aim to purchase land adjoining their current grounds and through a number of phases develop a 2nd playing field, a juvenile pitch and extend the existing Astro area and walkway. This will require a large amount of funding which is why Upperchurch Drombane have recently launched a Win A New John Deere fundraiser to raffle a John Deere 6140M tractor, or €100,000 in cash. Anyone who would like to enter the competition for this great prize can do so by buying a ticket for €50 from any club committee member, player or online at www.winanewjohndeere.ie
---
CLUB FUNDRAISING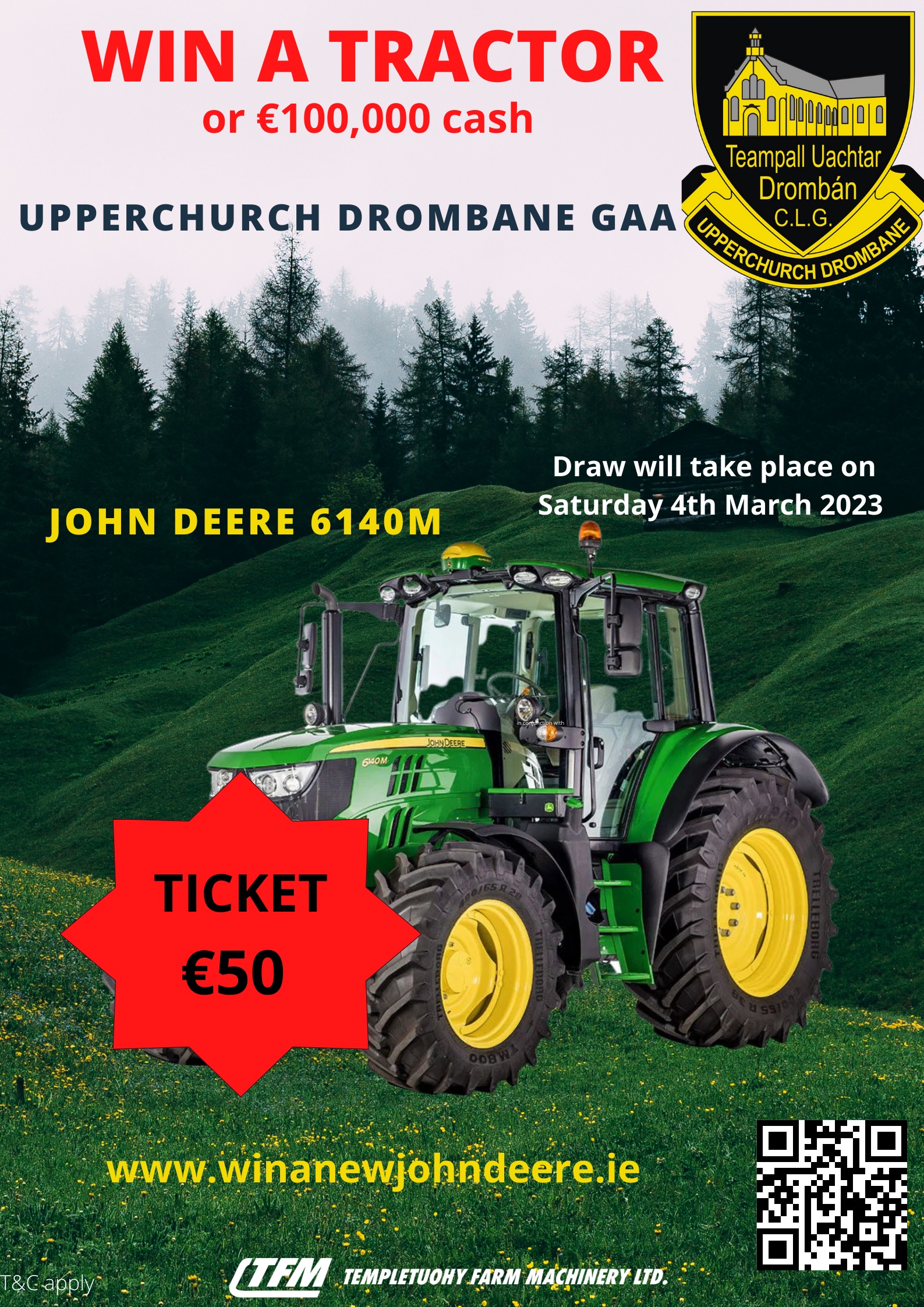 For an amateur club fundraising is key in order to maintain and keep improving the club and its facilities. The club is lucky to have a number of regular fundraisers which are well supported by locals and the wider community alike. The annual golf classic continues to be a favourite in the calendar and is now established in its new home at Ballykisteen Golf Club. The county board draw is also a vital source of income with a large portion of each person's subscription being returned to the club. Each year around Christmas time the club holds its annual Moher Hill 7km which is open to walkers & runners alike with all proceeds going to a different nominated charity each year. Last year's recipients were the Irish Motor Neuron Disease Association. Underage development is the lifeblood of the adult teams and the Premier Co-Op Lotto is a major source of income to the juvenile GAA club in the parish.
The club is always on the lookout for novel standalone events such as the Lap Of Ireland & Tour De Parish events which proved to be extremely popular during the lockdowns of the past couple of years, with the community getting out and being active while also donating to the club. Earlier this year they ran Spring Into Fitness which, over a 6-week period, allowed people to try out various different activities they may never otherwise get the opportunity to sample. This proved to be a hit with some great feedback from those taking part.
As mentioned above the club is now launching our newest fundraiser to raffle a John Deere 6140M or €100,000 in cash and hopefully it will be well supported to allow them to carry out their development plans. Tickets can be bought at www.winanewjohndeere.ie
---
CLUB STALWART – RODY LOWRY
For any amateur organisation to prosper it requires many people to give freely of their spare time and expertise to help out as needed. One such person is Rody Lowry who has given a lifetime of service to Upperchurch Drombane GAA as well as Mid Tipperary and various other local groups.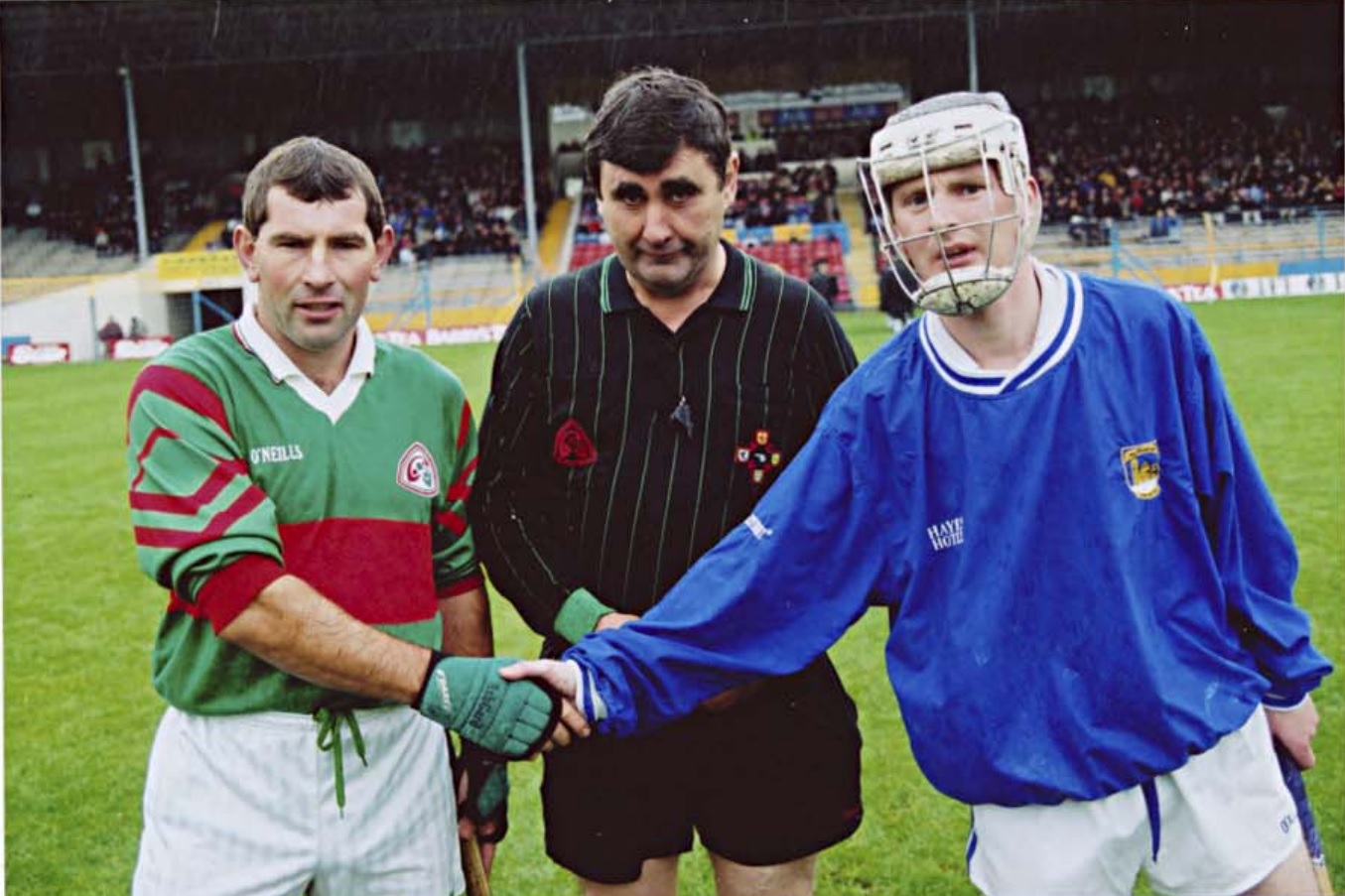 On the playing field he was part of the under 15 hurling team that were county urban & rural champions in 1968 and then one year later won the under 17 county title. At adult level he was part of the Upperchurch Drombane group that won back-to-back mid junior titles in 1976 & 1977 to return the club to senior ranks. After beginning playing outfield Rody moved into goals where he spent many years and put in some fine displays including a number of top class saves in a famous senior victory over Thurles Sarsfields in 1983.
When Rody's playing days were over he took up the whistle and became an accomplished referee in the Tipperary GAA scene. He was the man in the middle for the 2001 mid senior hurling final between Thurles Sarsfields & Loughmore/Castleiney. He also acted as referees co-ordinator for Mid Tipperary for 4 years between 20014 and 2017.
Rody has been heavily involved in coaching within the club and has helped out at all levels from under 12 right up to adult grade where he successfully prepared them for the best chance of success. In 2002 he was a selector for the junior 'A' football side which defeated Ballina in the county final and saw us promoted to intermediate level for the first time ever.
Rody has been a constant presence on the club committee for well over 30 years now and has filled a number of different roles during that time including chairman of the juvenile club from 2002 to 2004 and chairman of the senior club from 2009 to 2011. For the past number of years, he has been the club's representative on the Mid divisional board. Outside of the club he served as chairman of Mid Bord Na nÓg from 2005 to 2007. In addition to this work Rody also oversees the club grounds and makes sure the pitch is well maintained and in top order for training & matches. For any big matches in Drombane it is invariably Rody who organises the stewarding to allow quick access and safe parking of vehicles.
These are all the kinds of unseen tasks which are needed to keep any club functioning successfully and without volunteers like Rody it would be impossible to achieve this. He has earned the respect of all within our club and outside it. We are proud to have Rody as one of our own.
---
Acknowledgements
A word of thanks to all those who put this article together and in particular PRO Martin Bourke who was the driving force behind this feature.