Tipperary Club Focus – Rockwell Rovers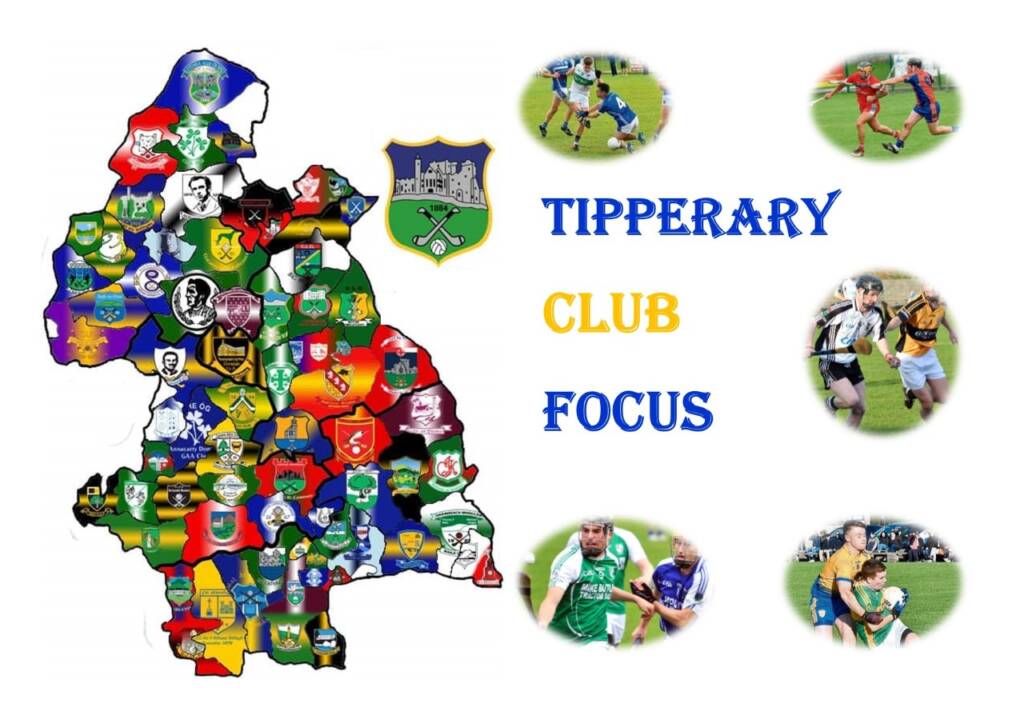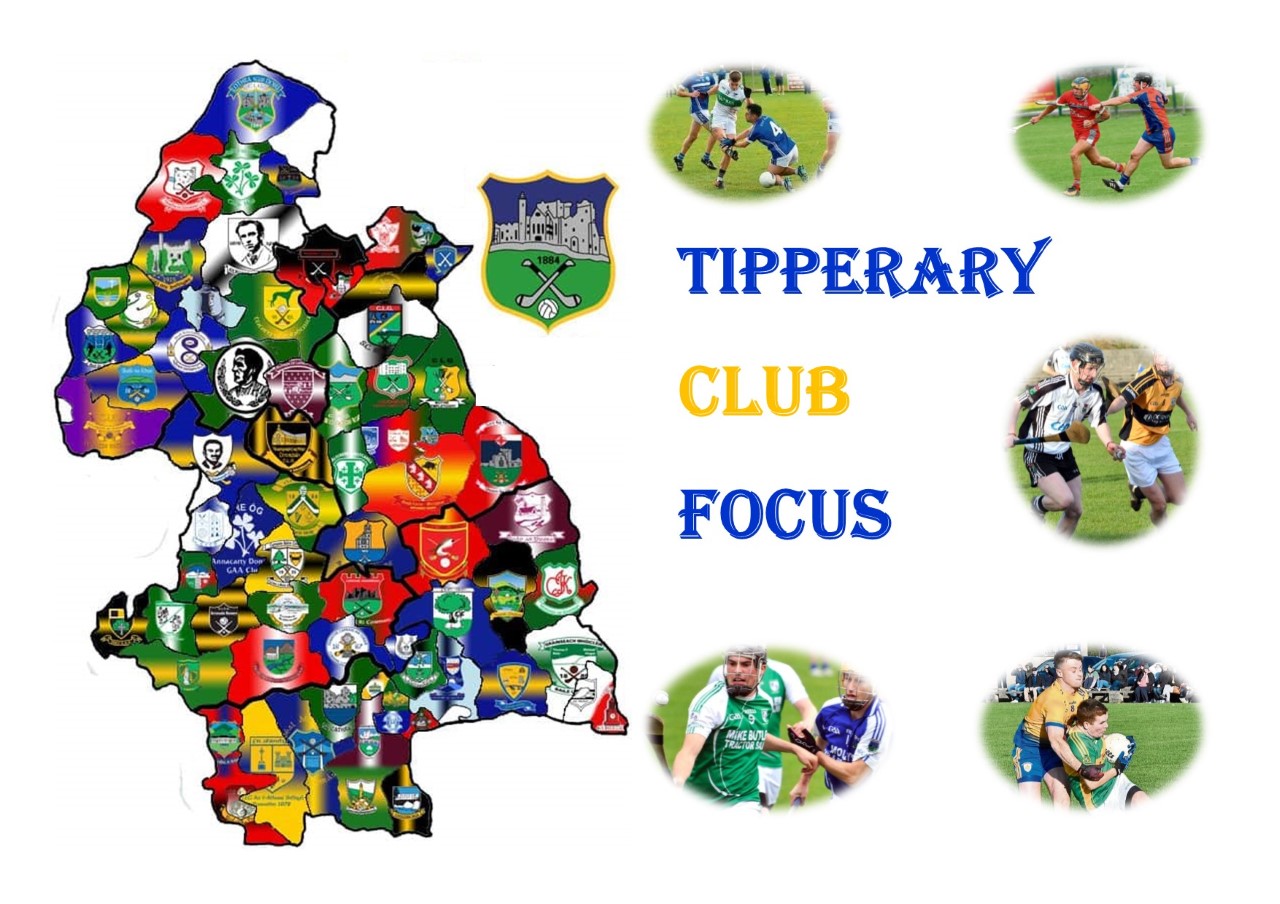 In this months club focus article, we are in West Tipperary and the parish of New Inn as we take a look at the 2020 County Intermediate Football Champions Rockwell Rovers. The club caters for over 30 teams in rural West Tipperary from Senior to Juvenile, Camogie to Ladies Football including Mothers & Others.
Club Name: Rockwell Rovers Gaa Club (Fanaithe Carraig an Tobair)
Eircode: E25 DH94, Pairc na nGeal, New Inn, Cashel, Co Tipperary
Hurling: Junior (A)
Football: Senior
Club colours: Blue and White
Main Sponsor's:  Mr Mister Menswear, Cahir & Cashel; Eoin Shine Electrical; O'Briens Pharmacy, Cahir; Heaney Opticians, Newcastle West; Borstal Gate Dental Surgery, Clonmel; New Inn Plumbing, Senator Windows, Munster Insulations, Flynn Accountants, Clonmel
---
Club officers:
Chairman- : John Hally (087) 1902092
Secretary- Sandra English (086) 3051589
Treasurer- Conor English (086) 1988201
email: conorpenglish@gmail.com
P.R.O- Elaine Cummins (086) 8601088
---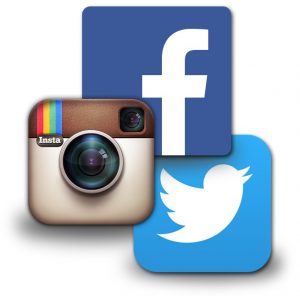 Club Social Media details:
---
Brief History of Club  
Rockwell Rovers was founded on October 20th, 1887, and the scroll prescribing this is displayed to this day in Rockwell College. We had to wait until 1939 until we won our first West title – Junior Hurling Championship. The Juvenile team of 1955 really got Rockwell Rovers noticed when they were the only team to ever win the County football & hurling titles in the same year. 1987 was a momentous year for the club as they won the County intermediate football title and the county U21B football title. In 1988, on the back of the great achievement of the previous year, a club committee was formed to purchase and develop a pitch of their own. Since then, over the years, we have had the addition of Lights, Hurling Wall, Pitch side Fencing and scoreboard. More recently we have added Astro-turf goalmouths, gymnasium, an all-weather pitch, walkway and carpark, all to cater for the needs of our community.  Last year in 2020 the club won the County Intermediate Football title to take our place among the Senior clubs of Tipperary.
---
THE ROCKWELL ROVERS' FAMILY
Rockwell rovers GAA club is made up of the senior and juvenile clubs plus the camogie and ladies' football clubs to give it a real family and parish inclusivity appeal. One club, one parish, one big family!!
---
SENIOR CLUB
Rockwell Rovers is a senior football club and a junior A hurling club catering for over 50 adult players from the age of 18 to almost 50! The club takes our place in the community very seriously. Therefore, we have invested in a walkway to cater for the health of our older citizens. Not just physical health but also mental health. Now that the lockdown is lifting, many of our parishioners are coming to the field to walk and staying for the chat. The club has invested in a gymnasium which will be a great benefit to the community. The club invests in and co-operates with the local Tidy Towns committee most notably with the Halloween Spookfest and Christmas lights. The senior club is the umbrella organisation and is responsible for the new developments which consist of 60 X 40 astro-turf all-weather pitch, astro-turf goals, community walkway, gymnasium and carpark. All the clubs' benefit from these new facilities along with the original facilities of full-size pitch, juvenile pitch, lights, hurling wall, electronic scoreboard etc.
---
JUVENILE CLUB
The Juveniles are delighted to be back in the field after an uncertain year with covid 19. It is wonderful to see Rockwell Rovers Gaa grounds buzzing with the sounds of children on Monday & Thursday nights at juvenile training. The top table is made up of Chairman: Gerry Heenan, Secretary: Elaine Cummins, Treasurer: Damien O'Dwyer and Children's Officer: Anita O'Dwyer. Our two primary schools are lending great support to our Gaa club with a Gaa coach coming into both schools. The staff in both schools are great to get all the boys and girls out playing Gaa as much as they can.
The club have an amalgamated team at u17 and u15 with our neighbouring club Rosegreen.
The u13 panel makes up two u13 teams. Rockwell are also lucky to have two u11 teams.
The club have very big numbers coming up with our younger age groups of u9, u7 and u5.
The u17, u15 and u13 teams are currently busy playing football matches weekly.
The u11's and u9's are playing blitzes every Saturday, travelling all over west Tipperary.
The u7's and u5's are being kept busy as well with matches being arranged for them.
Cul camp- Rockwell Rovers have approx. 160 kids booked in for Cul camp held in the club each year.  Rockwell always receive great support from parents from the juvenile /camogie / ladies' football who volunteer daily to help with supervision.  All the teenagers are always great to put themselves forward every year and are a brilliant help. During Lockdown, the club held a virtual easter egg challenge, the brainchild of brothers James & Jack Donnelly along with their coaches Gerry Heenan and Cormac Ryan. Rockwell Rovers Raw egg challenge raised over €5000 towards St Patricks, Cashel. St. Patrick's provides care for older people in South Tipperary, and they serve the elderly population of South Tipperary by providing first class quality assured residential services. Thanks to everyone both young and old who took part, sent videos, and made donations. The response in the parish and far beyond was phenomenal. Videos of the various challenges can still be viewed on the Rockwell Rovers Facebook page.
---
ROCKWELL ROVER'S LADIES FOOTBALL CLUB
Rockwell Rovers ladies football club was established in May 2018 after entering a team into community games in April 2018. It was evident that the demand and hunger was there for girls in the community to play football. In 2018 the club registered 75 members. The 2021 registration numbers are currently at 175 members. The club is growing from strength to strength. They have fantastic numbers at every age group from u6 upwards to u16. At u12 and u14 Rockwell Rovers have two teams entered in both the u12 and u14 championship to ensure that all girls get fair play and plenty of game time as they have 30 girls on each of these panels. The u6 – u10 age groups are averaging 20-30 girls with each age group. Our Gaelic 4 mothers & others team has a membership of 30 ladies who train weekly in a fun, non-competitive and social environment.
The club is very grateful to the local businesses who assisted them when they set up with regards sponsorship of gear and equipment. These businesses continue to be a tremendous support to the club. Rockwell Rovers are delighted also to have Camida on board who continue to sponsor full sets of jerseys from u6 upwards.
The club makes a significant contribution to all fundraisers that take place not only within the Gaa circle but beyond in the community. The girls are aware of the importance of helping others. In November 2020, the club held a fundraiser during a training session for Tipperary Down syndrome in aid of their project of a new state of the art centre in Thurles that will enable the children who attend it to reach their full potential. The club were delighted to present a cheque of €450 from that fundraiser to Anna and Hannah, two of our u7 superstars who will reap the benefits of this centre.
Coronavirus and lockdown 2021 were difficult for everyone. To keep the girls connected the club posted a personal card to all the girls to let them know that all involved were thinking of them, and were looking forward to seeing them on the pitch and to stay positive. The club also organised live zoom chats with Aishling Moloney, so the girls had an opportunity to chat and ask Aishling any questions. This was very successful and had a very positive impact on the girls.
In May 2021, club PRO, Tadhg Mohally – came up with the idea of participating in the darkness into light fundraiser by organising a training session at sunrise for the u12, u14 and u16 girls. This was a phenomenal success with €1200 raised for Pieta House. It was a fantastic experience for all while creating awareness of the great work being done by Pieta House.
In June 2021 Eileen O'Connor, the eldest person in the village, was made an honorary member of the club where she can utilise the facilities of the new walkway. She was presented with a framed certificate from our chairman, Colm Heaney.
The club encourages the participation at all levels of our girls in development squads and academies. This year all in the club support Ciara Fitzpatrick on her journey with the u14 county football team.
The club's top table are always grateful to the parents, girls and the coaches for their dedication and commitment. Everyone involved look forward to the club growing from strength to strength and to continued success and fun for all the girls involved. Chairman: Colm Heaney, Ass. Chairman: Colm Quinn, Secretary: Martina Durkan, Ass. Secretary: Margaret Burke, Treasurer: Ken Collins, Ass. Treasurer: Mary Flynn, PRO: Tadhg Mohally, Child protection officer: Julie Hennessy, Coda officer: Helena Buckley.
---
ROCKWELL ROVERS CAMOGIE CLUB
Became Rockwell Rovers camogie club in 2015 from New Inn camogie club.
At present there are 106 girls registered in the club, along with 25 social members, coaches, and covid officers. Coaches for u6 are John Fogarty, Kevin Heaney and Eabha Moloney.
For u8, it's Lorraine Farrell, Rebecca Carroll and Laura Walsh.
At u10 it's Margaret Burke, Alma Flynn, Evelyn O'Donnell and Paul Lonergan.
U12s have Tara Stafford, Ciaran McGrath, Tommy Flynn and Colm Quinn.
Finally, at u14 /u16, there's Kieran Durkan, Colm Heaney, PJ Moloney and Annette Carroll.
The top table consists of Chairperson: Annette Carroll, Secretary: Louise Moloney, Treasurer: Tara Stafford. Registrar: Gillian Hayes, Child protection officer: Maria McGrath, Dlp officer: John Fogarty. There is one u16 team with 5 girls of age and the rest consisting of u14 girls,
The Club has fielded two u14 teams and two u12 teams for the last two years and there are also enough girls at u10 to have 2 teams play in the u10 blitzes. There are also good numbers at u8 and u6.U6- 13 girls, U8- 13 girls, U10- 23girls, U12-25 girls, U14 -27 girls, U16- 5 girls. Training takes place every Tuesday night from 7pm to 8pm in the summer months and as the evenings draw to a close, we train from 6.30pm to 7.30 under lights. With the bonus of the Astro turf pitch this year, the teams will have plenty of room throughout the premises. The club also train indoors in Rockwell college during the winter months with our health and strength and conditioning coach, for u10's up to u16's. Covid 19 had halted a lot of the clubs training and matches in 2020, but thankfully 2021 has seen nearly all teams return to the field of play. So far this year they have played six u14 games and two u12 games and one u10 blitz.
They are also taking part in the Tesco "hurl with me" programme this year and it is the clubs 3rd time getting involved in this program 2011, 2017 and 2021. This is an initiative to encourage and involve parents with their children to play camogie at home, which will also encourage parents to get involved with the club.
---
COUNTY INTERMEDIATE FOOTBALL CHAMPIONS 2020
The parish was buzzing in the weeks leading up to the match however just a few days before the semi-final, tragedy struck the close-knit community. On the Thursday evening, 3rd September the U12D team won the West U12G Hurling title and this team was captained by Daniel O'Brien from Knockgraffon, a proud moment for his parents Donal and Michelle. Tragically Daniel's older brother Cormac age 11 collapsed in the school playground the following day and despite the best efforts of teachers, locals and emergency services, Cormac sadly never recovered. This was a terribly low point for everyone in the parish but especially his family and school friends.
On the following day, Saturday 5th and with the blessing of Cormac's family, the county semi-final was played behind closed doors with livestreaming and the lads played like men inspired despite the surreal silence. The final score of 7-16 to 2-11 testifies to the wonderful performance and unfortunately conferred the mantle of favoritism on the Rovers.
It was 10 years since the clubs last county intermediate final with a lot of near misses in the intervening years so they would prefer to be underdogs. The last time Rockwell Rovers won the County intermediate title was 1987. The winning captain in '87 was Jimmy O'Donnell who is a cousin of the 2020 captain, Aidan Barron. To add a little poignancy to the occasion, one of the selectors on the '87 team, Joe O'Rourke had gone to his eternal reward a few weeks previously.
The final was against Grangemockler/Ballyneale who were bringing their own piece of history to the occasion with the centenary of Bloody Sunday and the shooting dead of Michael Hogan by British forces in Croke Park. Grangemockler/Ballyneale were coming into the final in scintillating form having accounted for Mullinahone. Drom/Inch and Fethard along the way. They have also had great success at minor and U21 level in recent times. All this was discussed, thrashed, and rehashed in the week before the match but Rockwell were still quietly confident in their lad's ability and thirst for success. They knew they had the players to get them to the holy grail, warriors all in a gritty defence led at centre back by County man, Liam Fahey, an excellent midfield and some of the best forwards in the county in Alan Moloney and All Ireland minor winner, TJ Ryan ably abetted by the silky skills of Eoin Byrne and the hardworking forwards. The club wishes to thank all the sponsors who provided all our players with new tracksuits for the occasion. They did look sharp!
On to Clonmel Sportsfield on Saturday September 19th with Philip Kelly officiating. At times it looked as though the Rockwell Rovers lads would be swamped, such was the speed and accuracy of the men from the South, but our defence held firm and proved impenetrable. As the saying goes "Goals win games" and so it proved. Final score 2-10 to 0-09
This was the high point of the year and a moment to savour, a great time to be a Rockwell Rover and from New Inn.
All this bodes well for the future of the club and hopefully they will have more of the high points and less of the low days in the future. In 2019 the Club launched the history of Rockwell Rovers 1887 – 2018. In 2020 Rockwell Rovers wrote the first chapter of the next history book and what a way to begin the book in the year like no other.
---
RECENT FUNDRAISERS
In late 2019 just before the pandemic, the club ran a Chaser fundraiser which emulates the TV show "The Chaser". We had a fantastic night in Halla na Feile, Cashel and raised over 55K. During the past year we have installed Astro-turf goalmouths, a gymnasium, a floodlit Astro-pitch and walkway. All of these are not only be for the use of our members and teams but for the betterment of the entire community, young, old and all ages in between in New Inn and surrounding areas. So, everyone was urged to support our most recent fundraiser which consisted of a Virtual walk/run/cycle 5K due to Covid regulations, post pictures on social media and donate to our GoFundMe page which was accessible on all our social media sites. The final figure was a grand total of 35K which was fantastic for a small community. The success of these fundraisers is due in great part to the integration of all four clubs i.e., Senior, Juvenile, Camogie and Ladies Football.
---
LOTTO
One thing that remained constant even during Lockdown was the local lotto. Paul Lonergan (former treasurer) was persuaded to stay on as lotto coordinator which proved to be an inspired decision especially as the lotto jackpot of €16,800 was won on February 1st. The lockdown followed a month later and it appeared that the clubs main source of income was gone. Paul urged everyone involved to take the lotto completely online and used imaginative techniques on Facebook to spread the word and get people liking and sharing. The lotto draw broadcast on Facebook every Saturday night at 9pm became a staple of parish life during the lockdown. It was broadcast from Paul's house and hosted by his two wonderful daughters each week. News of the lotto draw spread and Jeddy Walsh, reporter from The Nationalist, called to Paul's house to see what all the fuss was about.  As the saying goes! If you are not in, you can't win" well Rockwell Rovers continues every week online at https: clubforce.com/clubs/gaa-rockwell-rovrs-gaa-tipperary. Our lotto committee is made up of Conor English, Paul Lonergan, Tommy Flynn, PJ Moloney, Colm Heaney, Geraldine Cleary, Breeda Hickey.
---
ROCKWELL ROVERS GAA CLUB STALWART – KEVIN BARRON
Kevin is a member of the Barron family who have been heavily involved in Rockwell Rovers for at least 3 generations. Kevin's father Edmond was Club Treasurer for too many years to recollect and like all great clubmen had a great clubwoman beside him, his wife Mary Barron (nee O'Donnell). The Rovers played for many years in Barron's field. Kevin was on the development committee that developed the field we proudly call Pairc na nGael today. This was after the club won the County Intermediate Football title in 1987 with a team containing no less than 3 Barron brothers including Kevin who was also a selector on that team and the County U21B football winning team with Joe Conway, Val O'Dwyer and Ger O'Connor.  Kevin was on the Tipperary senior football panel from 1979 to 1984 & junior football panel from 1984 to 1987. Kevin was also on the winning '78 UCD Sigerson panel. Two years later, he was part of the Rockwell Rovers team that won their first West Senior Football title amalgamated with Golden. His greatest day in a Tipp jersey was defeating the Meath team of that era in Clonmel. He also played against the great Kerry team that almost won 5 in a row with fellow clubmates, Jimmy O'Donnell and Eamonn O'Dwyer. Kevin and his brothers Eamon and Bernard played football and hurling for the club from juvenile right up until they finished playing. Kevin's sister Mary Frances who runs the local public house was always a great supporter of the Rovers and washed the jerseys for many years. Kevin's other sister Betty sadly passed some years ago but, even though she lived in Dublin with her husband Nicholas and children, she rarely missed an important match featuring the Rovers.
After his playing days were over, Kevin got involved in the juvenile club as the next generation of the Barron family were making their way through the ranks. He was one of the selectors of the U12 team to an U12 County Hurling final against Kilsheelan in Semple Stadium. This team contained his second son, Diarmuid who now plies his trade with Munster Rugby. He was also involved with other adult football teams. Kevin married Alice Walsh and have 3 children, Eimear, Ciarán and Diarmuid and all the family have been very supportive.
Kevin served as Club Secretary from 1989 to 1996 and acknowledges all the great support given at the time by fellow officers and club members has been Football Board delegate since 1999. He has served with Friends of Tipp football as West Tipp Draw coordinator for several years and has been on the Committee of Tipp Football Board and Friends of Tipp Football for a number of years. Kevin has been a fantastic servant to his club in various fundraisers over the years especially in his role as Chairman of New Inn festival committee. Kevin Barron, a great clubman and a true Gael.