Tipperary Club Focus – Ardfinnan GAA Club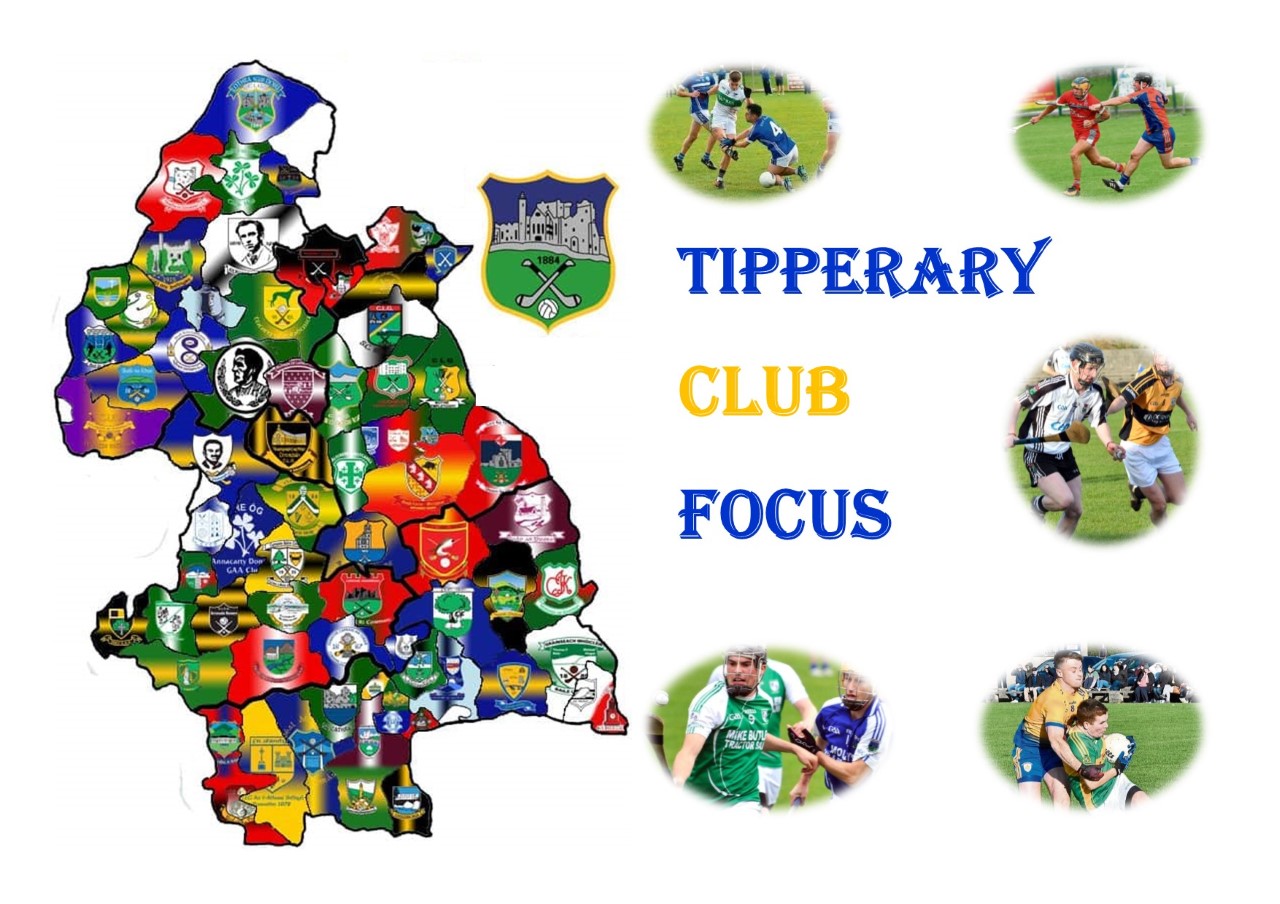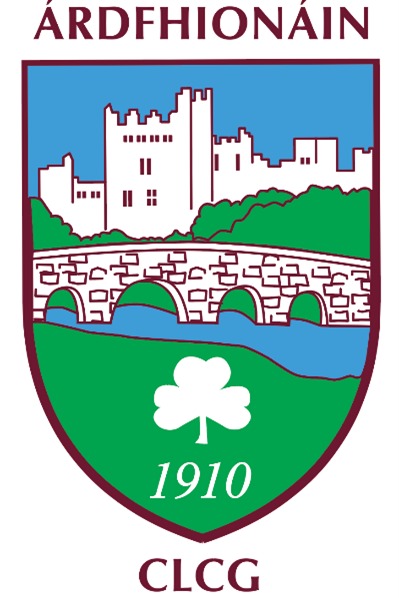 In the next of our monthly club focus articles, we are in South Tipperary as we take a visit to Ardfinnan GAA Club:
Club Name: Ardfinnan GAA Club
Club colours: Maroon and White
Club Referees: Willie Barrett, Derek O'Mahony, Martin Doyle and Cathal Boyle
---
Club officers:
---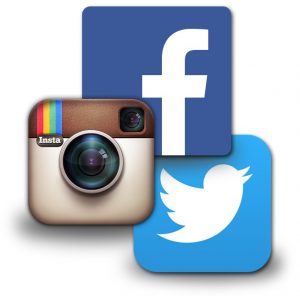 Club Social Media details:
---
Brief History of Club  
ARDFINNAN GAA CLUB, located at the foot of Knockmealdown Mountains Ardfinnan GAA Club was formed in 1910 and was known at that time as the magpies because of their black and white jerseys. A collection was made to purchase a new set of jerseys in 1911 with the new colours of green with a white band and a white shamrock. The white shamrock still remains on the jersey to this day. The club was first affiliated to South Tipperary GAA Board as a junior team. The club first entered the South Senior Championship in 1914 having won the County Intermediate title in 1913 the club's first adult title. In 1920 Grange entered the South Championship as a junior team but by the early 30's Ardfinnan GAA Club comprised of players from Ardfinnan, Grange and Ballybacon with the hurling Club formed in 1928 being called Ballybacon-Grange. In 1934 the club won the South and County Junior Football title and in 1935 won its first South and County Senior Football titles repeating that senior success again in 1939. Whilst the 1950's were promising it was the 1960's and early 70's that was the golden era of the club on the GAA fields. The club won the South & County Senior Football titles three in a row in 1962, 63 and 64.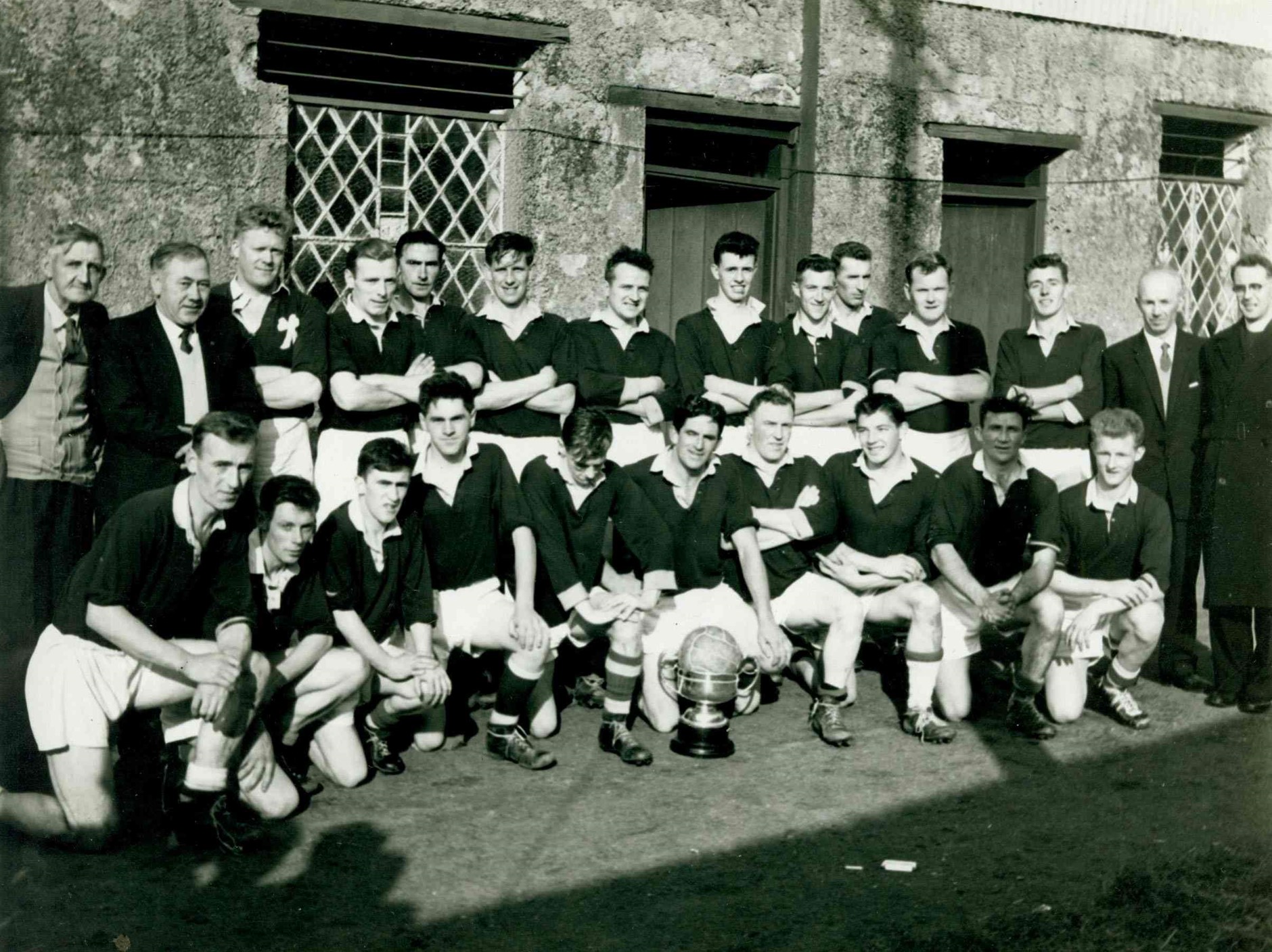 South and County Senior titles were also won in 1970 & 1974. Also, during this period club won County Minor Football titles in 1961, 62, & 71 whilst also winning U21 title in 1963. In more recent times the Club has won County Titles in, Senior football in 2005, U21 B in 1992 and 2009, U21 A in 1994, Minor A in 2009, Minor B in 2001.  At juvenile level won its first South & County title in U15 in 1966 (Co Final after a replay) and the club formed a Juvenile Committee to promote the game in 1980 looking after U12, U14 and U16. County titles were won at U16 in 1995, U14 in 1993 and U12 in 1989 and 1990.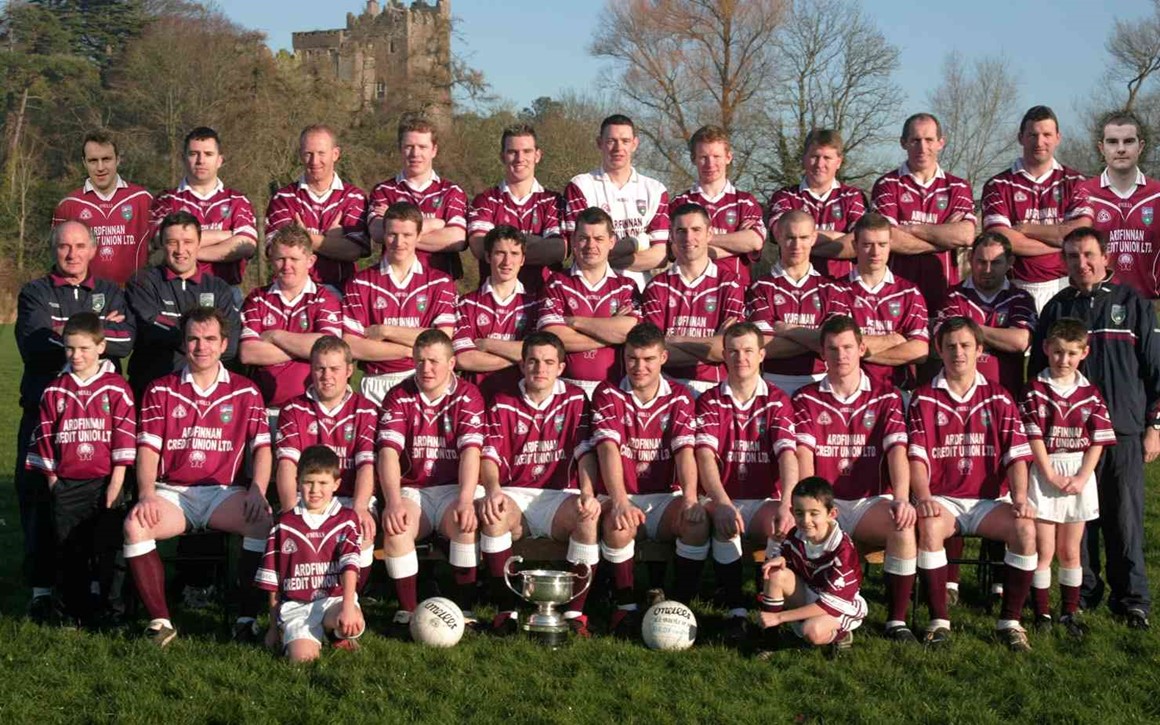 Throughout the club's history the club used a number of fields but mostly the Green for training, which is situated in the centre of Ardfinnan which is on the Bank of the Suir which is overlooked by Ardfinnan Castle which is a 12th century building. In December 1983 the club purchased six acres of land at Castlekeale Ardfinnan from the Burke family. The development began in 1985 and the club playing field with meeting and dressing rooms was opened in May 1988 after a huge effort by club members and the local Community. The club field is used by our four adult teams and all our juvenile teams and also our ladies' footballers. At the club's recent AGM, the club Treasurer reported that all facilities are fully paid for. Throughout the club's history many of the players have worn the blue and gold of Tipperary in both hurling and football whilst at administration level a number of our club members have been elected to the South and County Boards whilst also a number have refereed at club county and National level.
---
Juvenile's
The juvenile club has been running successfully in Ardfinnan since the 60s.
The Juvenile club enjoyed a golden era in 90s and 2000s winning numerous South/County Titles across the grades, the highlight the All Ireland Peil in the 90s.
Numbers were a struggle for the club about 10 years ago, but we have seen a resurgence in numbers the last few years and are now fielding 2/3 teams across all our juvenile age groups.
With coaching now in Schools and the availability of our new Astro facility the juvenile club is getting stronger each year and we continue to improve year on end and a return to the successful era of the past is imminent.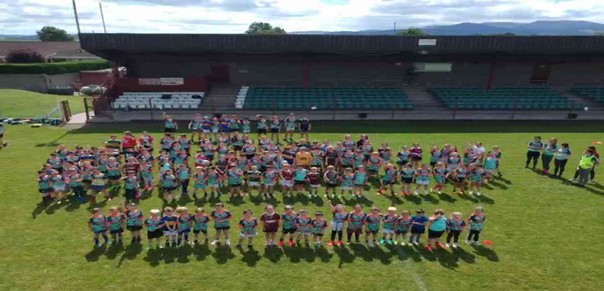 ---
Club Development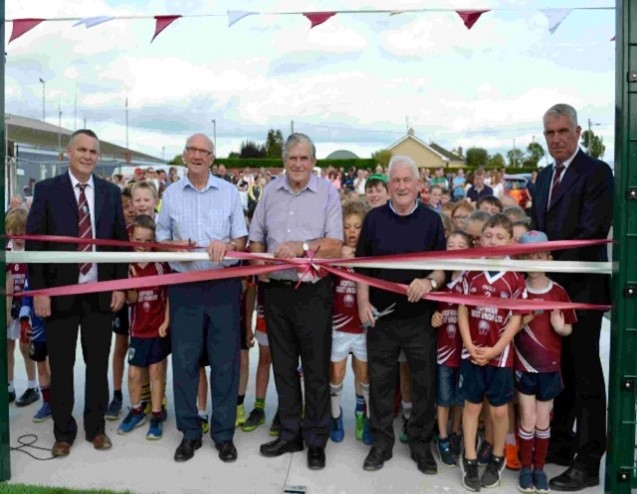 The Club has completed 2 of the 3 phases of our Club development plan. The new Astro pitch was opened in 2018. This consisted of the purchase of an adjoining site and the development of a 35m x 48m Astro pitch. This was achieved with great support from the community. A five-year development draw was set up and along with other fund-raising events, the Club was able to clear all outstanding loads in 2020.The final phase of the development plan is to complete a multi-purpose indoor gym and training facility. Covid restrictions have not helped, but it is hoped to begin this phase of the development in the coming year.
---
Club Fundraising
The Ardfinnan lotto in partnership with Ardfinnan Tidy Towns is the Clubs fundraising backbone. The lotto started back in 1994. There has been a lot of happy jackpot winners down the years. Due to recent Covid restrictions our lotto ceased for a brief period in 2020 and the Club decided to launch our lotto online with Club force. This has been a great success with locals and ex pats alike. Our lotto Jackpot currently stands at €11,600 and can be bought online on Club force.
The Club went online again in 2020 due to Covid and ran a hugely successful Go fund me Walk/Run in conjunction with the Ladies football Club. Great credit is due to all involved who made this such a success taking in €28k.
Hopefully in 2022 we can return to one of our great fundraising events of 2017,18,19. The Stars in their Eyes concerts that took place in Cahir House Hotel, they were not just good fundraising events but were very enjoyable nights out and showed the great talent we have in our community. It built up a great spirit and was enjoyed by all. Can't wait to see what our new Chairman Diarmuid Boyle comes up with for our next concerts.
---
Ardfinnan GAA members that were honoured with the Sean Ghael award
Pasty Myles 2005, Ned O'Gorman 2006, Mick Moore 2007, John James Lonergan 2008, Michael Lonergan 2009, John Keating 2010, Pete Savage 2013, Michael Babs Keating 2014, Billy Boy Moloney 2015
---
Club Stalward – Paddy Noonan
There is a phrase used regularly in Ardfinnan by a lot of people.
'There's only one Paddy Noonan'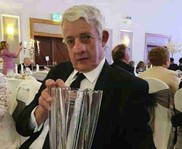 From his playing days with Ardfinnan, winning a South Minor title in 1969 and a South and County title in 1971, Paddy Noonan has been an ever-present member of Ardfinnan GAA Club. Paddy has been at the heart of our Club for many decades, he is the longest serving officer in the Club's history and has been at the top table since 1989. The man everyone calls if they are in trouble. His contribution to our Club is unmeasurable, he is Club treasurer for the last 17 years, is ever present at our Club grounds for matches and to open and close and looks after the running of the lotto every Monday night.
Paddy's service to the Club is only part of what he does, Paddy is and has been involved in every community group in Ardfinnan and is always the go to man if something need to be done. A great quizzer, Paddy has won Munster medals with the Ardfinnan Pioneers. He is regularly called upon by all organisations to do the questions for the quiz nights. This involvement in the many roles he holds in our community is greatly appreciated by one and all, and like I said at the start
'There's only one Paddy Noonan'
Acknowledgements
Thanks to Aidan MacNamara, Willie Barrett, Alan Moloney and Sarah Jane Darmody for their contributions to this Club focus.