Referee Recruitment Postponed
With the return to near normal arrangements announced by the Government in recent days, the proposed final training module for new Referees in Tipperary has been postponed until early 2022. Accordingly the Part 4 In-Service Module will not now take place, and the current list of applicants will be accommodated in the next year's intake.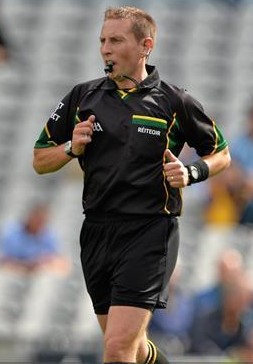 The original training schedule was to include three online modules and one in house session with participants meeting the Referees Administration Group. However due to COVID 19 Restrictions, and under the guidance provided by Croke Parke Referees Administration, the entire process was deferred pending clarification and approval being provided by the Health Authorities.
Regrettably due to the delay in issuing such advice, our new Referees were unable to qualify and as the juvenile games are now practically completed for the season, there is little point in proceeding with the final module.
We extend our sincere apologies to all our applicants and their sponsoring clubs for the inconvenience caused. We will recommence Referee recruitment in early 2022 and will make contact with the previous applicants on file as well as new applicants coming on board.
Tipperary Referee Recruitment Committee