Job Opportunity – Groundperson Semple Stadium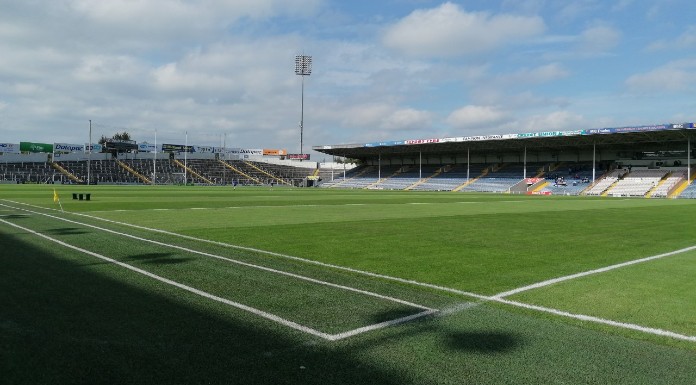 Reporting to the Head Groundsperson, an opportunity now exists for a Groundsperson/Trainee Groundsperson to carry out the day-to-day running of and maintenance of the playing surfaces at Semple Stadium and Dr. Morris Park. The role holder will also be required to assist with general maintenance work at Semple Stadium.
Duties and Responsibilities include:
· Assist with all grounds maintenance activities under the direction of the Head Groundsperson;
· Operate tractors with attachments, utility vehicles, mowers and other necessary equipment for the maintenance of the facilities;
· Undertake all preparatory and renovation work to maintain safe, quality playing surfaces;
· Involvement in the propagation of grass, through planting, fertilising, etc;
· Implement the vehicle and equipment maintenance programme as specified in SOPs;
· Monitor the use and stock levels of consumable items;
· Ensure the safe use, storage, calibration and disposal of pesticides, fertilisers and other similar substances;
· Assist in the supervision of seasonal and voluntary pitch staff;
· Make recommendations regarding improved work systems, labour and machinery utilisation;
· Perform routine maintenance activities at Semple Stadium as required by Stadium Management.
The successful candidate will have a proven record of major grounds maintenance and in-depth knowledge of fertilizer use and soil maintenance, excellent communication and teamworking skills and ideally, a recognised qualification in grounds management or a related field. Candidates who have recently completed the FETAC Level 6 Sports Turf Management or City and Guilds Level 2 Diploma in Sports and Amenity Turf Maintenance, or equivalent qualification will also be considered.
Applications, to include a CV and covering letter, should be sent in confidence by email to: semplestadium@gmail.com. Closing date for applications is Wednesday July 28th 2021.
Semple Stadium is an equal opportunities employer.