Tipperary GAA Scene – November 2nd 2022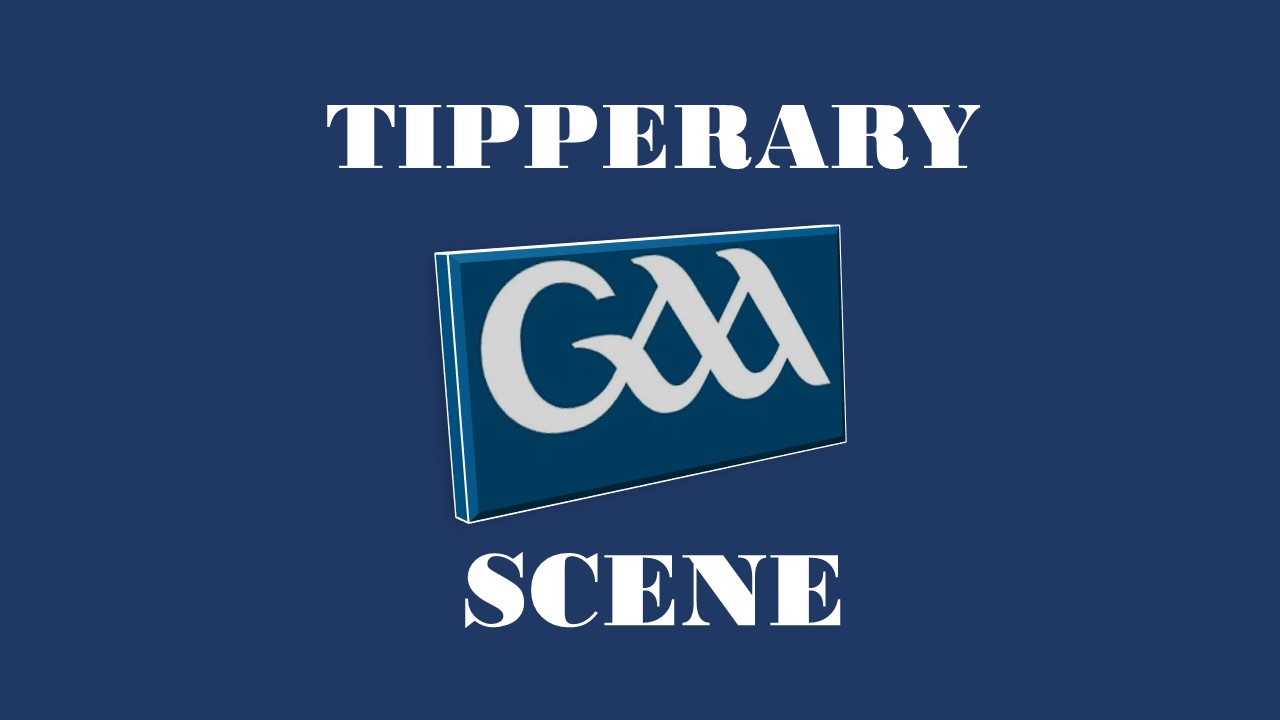 ---
FBD Insurance County Championships
Another action packed weekend on the playing fields of the county last weekend with a total of 4 finals and 2 semi finals taking place. The main focus of the weekend was on FBD Semple Stadium on Sunday afternoon for the Intermediate hurling final and the senior hurling final replay. The Intermediate final saw North Tipperary sides Moneygall and Lorrha Dorrha face off for the right to play in the Premier Intermediate grade in 2023. Heading into the game Lorrha Dorrha were many people's favourites and the favourites tag did not seem to effect the men in blue and white as they took control of the game from the early stages and it was quite evident that it was going to be an up hill battle for Moneygall. To their credit Moneygall held their heads high and battled away right to the final ehistle, however they had to give way to Lorrha Dorra won had 6 points to spare when referee John O'Grady from Rosegreen blew the full time whistle, winning by 4-15 to 3-12. The senior decider was again another mouth watering clash as Kilruane MacDonaghs and Kiladangan took to the field for the second time in 7 days to decide the destination of the Dan Breen cup for 2022. Kiladangan would have been disappointed with their performance in the drawn game and once the whistle was blown to signal the commencement of the game, they looked to be in far better form than they were in the drawn game as they took an early lead. However, Kilruane MacDonaghs most certenaly were not going to roll over and give way to their opponents and spurred on by a magnificent Paidi Williams penalty save from Barry Hogan, they slowly got to grips with the game and although they headed for the dressing rooms down by 5 points, one sensed that they had something more to give in the second half. That was exactly how it turned out as Kilruane MacDonaghs took full control of the game in the second half as they both outclassed and outscored Kiladangan. The scenes at the final whistle were of pure joy and emotion as the men in black and white claimed the senior hurling title for the first time since 1985. It has been a trying year for this group of players who were faced with many challenges during the year, but they certainly did themselves, their parish and club proud last Sunday. They now travel to Waterford next Sunday to play in the Munster senior hurling Quarter Final against Ballygunner and we wish them the very best of luck in what will be a new challenge for them.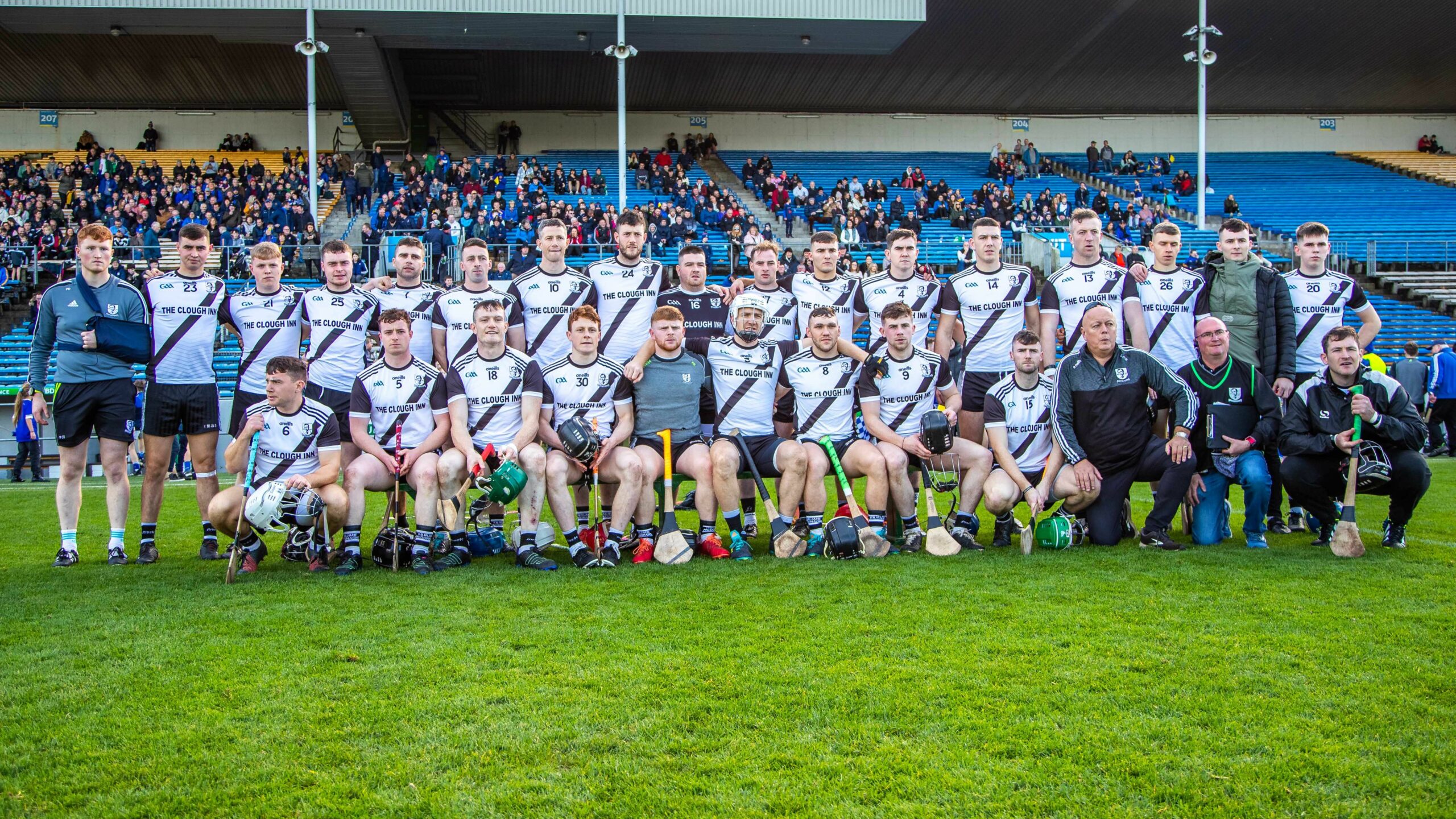 ---
The third final of the weekend took place in Clonoulty on Friday evening when Thurles Sarsfields and Sean Treacys met in the Junior A Football decider.  Again this was a very well contested game between two very committed sets of players. In the end it was a Thurles Sarsfields goal scored by Michael Cahill that proved to be the major factor in the game as "The Blues" went on to claim the title on a full time score of 1-09 to 0-08.
The under 19 B football final also took place last weekend and was between Fethard and Galtee Rovers. The game was played on Monday afternoon in a very wet Cahir, but to their credit both teams did not let the wet weather dampen their spirits as they served up a fine game of football. There was never more than a score or two between the sides and indeed as the tie entered the closing stages it looked as if a draw was on the cards, however a late Galtee Rovers point secured the title for them on a final score of 1-09 to 1-08.
In the Under 19 A football championship, Thurles Sarsfields and Arravale Rovers met in Fethard on Monday for their semi final tie. The Thurles side proved to be far too strong for their Tipp Town opponents as they qualified for the final on a score line of 4-10 to 0-08.
The final game played last weekend was in the Under 19 A Hurling championship as Roscrea and St Marys played their semi final in The Ragg on Saturday afternoon. Roscrea seemed to be in control of this game, but St Marys battled their way back into the match in the second half to force extra time and indeed it was the Clonmel men who had the better of the exchanges in extra time as they claimed victory by 2-09 to 0-11.
Next Weekend there are three matches scheduled for this weekend, the Junior (B) Football championship will be playing in their semi-final on Saturday. The U19 (A) Hurling & the Junior (B) Hurling championships finals will be played on Sunday. All matches are €10.00, and €5.00 for a student. All U16's are free into all games and do not require a ticket.
Tipperary County Board will also be offering a tap and go service at all venues, so if you are not able to pre purchase your tickets on-line you can now pay on entry to the venue with your credit or debit card but please be aware there may be queues if too many take this option.
Please note that Tipperary GAA will continue to comply with Croke Park guidelines which means cash will not be taken at any venue. Tickets to this weekend's games are available to purchase online via the ticket section of the Tipperary GAA website:
https://embed.futureticketing.ie/c/tipperary-gaa/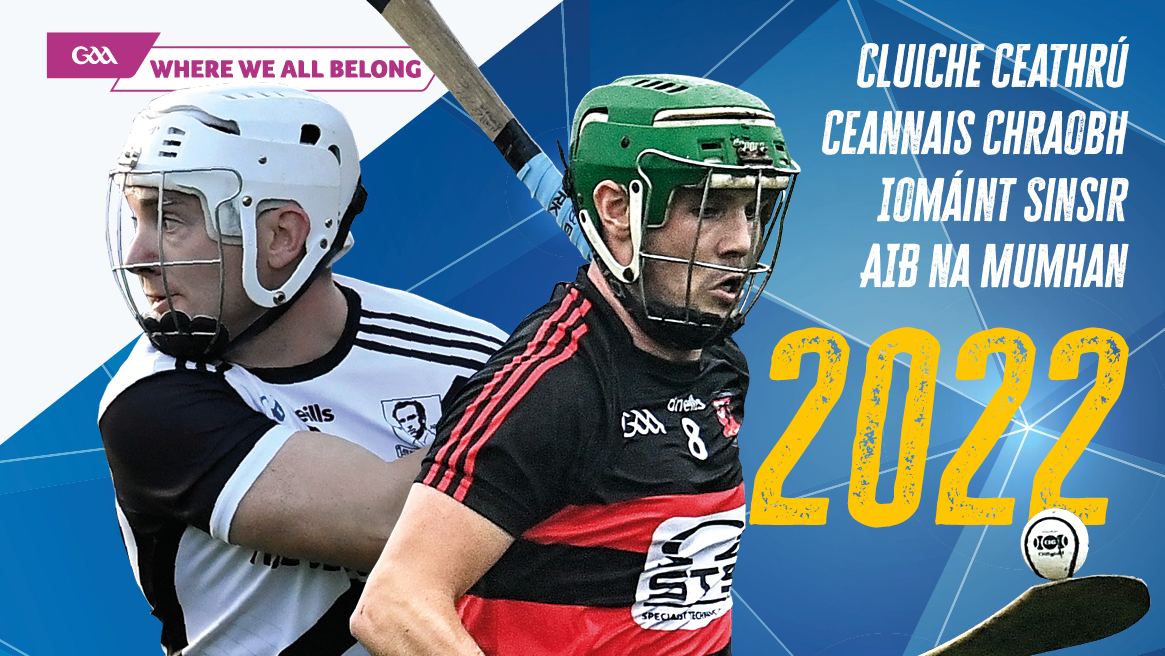 Munster Club Championship Fixtures
A number of Tipperary clubs will be in action in the various Munster club championship competitions this coming weekend and we wish them all the very best of luck. The stand out fixture from a Tipperary point of view will be the televised clash of our newly crowned senior hurling champions Kilruane MacDonaghs and Waterford's Ballygunner on Sunday afternoon.
The full list of fixtures for Tipperary clubs is as follows.
Senior Hurling Championship Quarter Final, Ballygunner (Waterford) v Kilruane MacDonaghs (Tipperary) Sunday 6th in Walsh Park Waterford at 1:30pm referee Rory McGann (Clare)
Intermediate Hurling Championship Quarter Final, Roscrea (Tipperary) v Ballysaggart (Waterford) Sunday 6th in FBD Semple Stadium Thurles at 1:30pm, referee Simon Stokes (Cork).
Junior Hurling Championship Quarter Final Grangemockler Ballyneale (Tipperary) v Ballygiblin (Cork) Saturday 5th in Cahir at 1:30pm, referee Nicky Barry (Waterford).
---
Tipperary Clubs Draw
The November edition of the Tipperary Clubs draw will take place this coming Friday, November 4th in Dansies Bar, Rosegreen. The draw will be broadcast live on Tipp FM from 8.30pm and there will be up to €40,000 in prizes up for grabs on the night. So why not come along and you would never know, you could be one of the lucky winners.
Scór News
The Line Ups for the Scór Sinsir 2022 All-Ireland Finals in Castlebar's TF Royal Hotel and Theatre on the 12th of November are confirmed and Tipperary will be very well represented on the day. There is no doubt that a feast of song, dance and performance lies in store for all those lucky enough to be attending this year's finals.
Tickets will be made available to participating clubs initially via their county Scór Secretary/Oifigeach Cultúir agus Gaeilge and will be made available to buy online thereafter, during the week leading up to the finals.
Déanfar ionadaíocht ar 34 club ar fad agus ar 18 contae ag na babhtaí ceannais – deich gclub as Cúige Laighean, naoi gclub as Cúige Uladh, ocht gclub as Cúige Mumhan agus seacht gclub as Cúige Chonnacht.
For further information and updates keep an eye out on Official GAA communicative platforms including the GAA Scór Oifigiúil FB page.
Tipperary will have finalists in the following competitions.
Rince Foirne
CLG an Chaisleáin Nua, Tiobraid Árann
Aithriseoireacht / Scéalaíocht
Nollaig Seoighe, CLG S.C. Ó Breacáin, Tiobraid Árann
Bailéad-Ghrúpa
CLG Thulach Sheasta, Tiobraid Árann
Nuachleas
CLG Thulach Sheasta, Tiobraid Árann
Best wishes to all the Tipperary contestants who will be hoping to bring back yet more scór titles to the county.
---
Tipperary New York Hurling Club
The Tipperary New York Hurling Club's annual dinner dance will take place this year on Sunday December 3rd in the Lake Isle Country Club, Eastchester. On the night they will celebrate the 2022 guest of honour Roger Slattery. On the night presentations will also be made to Tipperary man of the year- Toby Kavanagh, Senior hurler of the year – Darragh Peters and Junior hurler of the year – Eoghan Hurley. Special guests for the event will be Tipperary Minor hurling manager James Woodlock and team captain Sam O'Farrell. For more details on how to purchase tickets for this event or advertise in the event catalogue, please email: tippnyc@outlook.com
---
Irish Life GAA Healthy Clubs Conference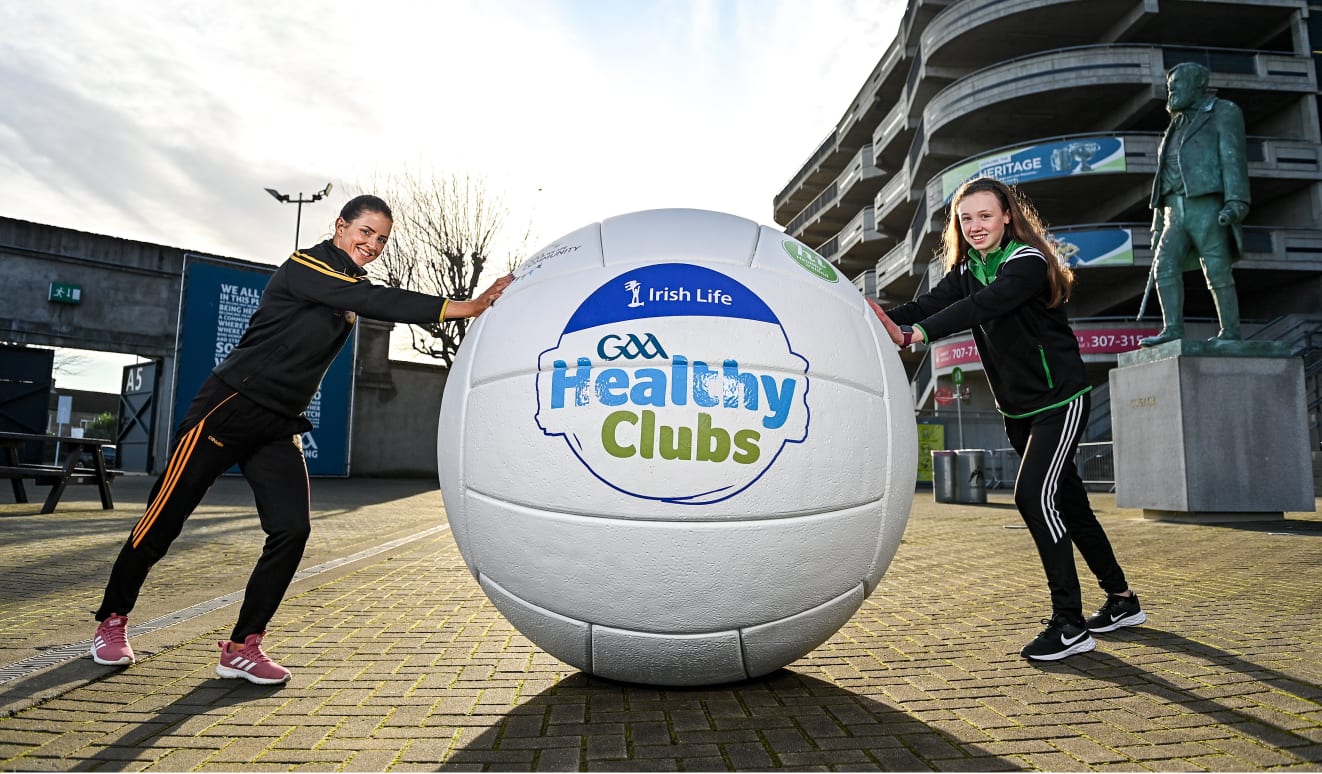 The role played by clubs in supporting the health and wellbeing of communities across Ireland will be explored at the 2022 National Irish Life GAA Healthy Club Conference in Croke Park on Saturday, November 12th. This year's conference will focus on the theme of 'Living our Values'.
Oisin McConville's keynote address promises to be a highlight as he draws from his wealth of experience as a club and county All Ireland winner with Crossmaglen Rangers and Armagh, his management experience across club, college, and now entering the inter-county stage as he takes up the Wicklow senior football manager role, and of course his honest punditry and advocacy work for which he has become renowned. To cap his CV, Oisin has also been a member of Crossmaglen Rangers' Healthy Club project team!
A number of other well-known GAA players and figures (names to be revealed in the weeks leading up to the conference) will contribute to a panel discussion exploring the theme. Workshops exploring how we can bring to life the values that are common across the GAA, LGFA, and Camogie associations, including: Community Identity & Pride, Teamwork and Volunteerism, Inclusiveness, and Player Welfare & Respect. Workshops will include practical examples from Healthy Clubs covering these themes.
The free conference, which draws 400 delegates annually, is a highlight in the Gaelic Games events calendar and will once again shine a light on the vibrant work undertaken by Healthy Clubs in supporting the health and wellbeing of the communities they serve. Since 2013, almost 450 clubs have been engaged in the Irish Life GAA Healthy Clubs programme, which is also proudly supported by Healthy Ireland, the HSE, National Office for Suicide Prevention, and the Tomar Trust.
To register for the Irish Life GAA Healthy Club Conference or for more information regarding the Healthy Club Project please visit https://www.gaa.ie/my-gaa/community-and-health/
---
Performance analysis guide launched
A groundbreaking document, the Gaelic Games Performance Analysis Guide for Good Practice, was launched recently in Croke Park. Produced by the Performance Analysis sub-group of the Gaelic Games Sports Science Working Group, it's an incredibly detailed publication that should be a tremendous resource not just for performance analysts themselves, but also coaches, players, club and county officials, and even parents.
It highlights the six areas in which performance analysis can support coaches and players, shines a light on exactly what performance analysts do, details how individuals and teams can best work effectively with a performance analyst, and how to find a quality assured Gaelic games performance analyst. When it comes to performance analysis, arguably the first question to ask yourself is what sort of performance analysis is most appropriate for your team, be that at club or county level. This document signposts the way in terms of answering that question in fine detail and can also lead you towards the performance analysts best suited for such a role. The eight members of the Performance Analysis Working Group are as follows:
Denise Martin, Colm Clear, Johnny Bradley, Niall Collins, Brian McDonnell, Louise Byrne, Emma Byrne, Alan Swanton, and Kevin McGuigan.
The Gaelic Games Performance Analysis Guide for Good Practice can be viewed and downloaded from the Tipperary GAA website.
---
Tipperary GAA Yearbook
The 2023 Tipperary GAA Yearbook is being compiled at present and the Yearbook committee is seeking articles and information for inclusion. If you have something you would like included you need to have it submitted by Friday November 11th.
Clubs that have accomplished any unique achievement in 2022 are requested to send through an appropriate article for inclusion. Similarly, it is most important that clubs record and document any charity or fundraising events they undertook. These events epitomize the heart and soul of the GAA in every parish and their community across the Premier County.
The Yearbook committee are looking to all clubs to submit any obituaries of their deceased members in the last 12 months. The maximum number of words for an obituary is 150 and please include the club's name and the years also, e.g. 1939-2021, as well as his/her G.A.A. achievements and a photograph of the deceased person.
Please e-mail information and photographs which must be named to Tipperary Yearbook Committee at yearbook.tipperary@gaa.ie
---
Tipperary GAA Scene
If there is anything you feel should feature in this column going forward, please feel free to forward it to pro.tipperary@gaa.ie