Tipperary GAA Scene – Championship Year in Review
by PRO Joe Bracken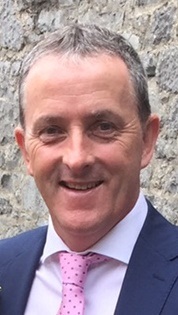 Drawn partly from the files of this year's GAA Scene, the following is a résumé of the Tipperary 2016 Championships in hurling and football.
---
MINOR HURLING
On the hurling front the first of two joyous journeys began in April in Walsh Park as the Tipperary Minor panel travelled to play Waterford on home soil. The Déise had lost their first match, a Munster Quarter-Final clash to Cork so a win was a must against an untested Tipperary outfit. Though playing well and eager to find their rhythm Tipp were in front early on thanks to a Dillon Quirke (Clonoulty-Rossmore) goal, but were caught by a late Waterford rally with a single score the difference between the sides at full time, Waterford edging this contest 1-20 to 1-17.
It was off to Cusack Park next where Clare also smarting from an opening Quarter-Final loss were Tipp's next opponents. The first engaging signs of what Liam Cahill's side was about this year blossomed in spells that night. However, once a rocky second half patch was negotiated the side eventually got the wagons firmly back on track to claim the victory thanks to goals from Cian Darcy (Kilruane MacDonaghs) and Dylan Walsh (Ballingarry), as the line of focus was outlined in stark contrast that night.
As they did in all their games this year, Tipp were on the road again for their next match, this time against Cork in the Munster Semi-Final in Pairc Ui Rinn. In a game which was viewed by many as the catalyst for the key defining shift in momentum for Cahill's side in this year's championship their second half performance was utterly sublime. A fancied Rebel outfit were thought a fundamental lesson in work rate attitude in that second half. Excellence on the side-line through astute substitutions was matched in equal measure inside the whitewash as a magnificent performance saw Tipperary head to the Munster Final with extra buoyancy in their step following a 0-23 to 1-15 defeat of the Rebels. Though they failed to raise a green flag in this match these Tipp minors found their mojo that night and how important that would prove to be as the year progressed.
So with an explosion of exuberance the side headed to the Gaelic Grounds in July on a miserable day for hurling. That didn't deter Cahill's collective crew from delivering a harsh punishment to an unsuspecting Limerick side as Tipperary coasted to victory to claim their 39th provincial minor title in emphatic style with 1-24 on the board in comparison to Limerick's 0-10. Jake Morris (Nenagh Éire Óg) received the Man of the Match Award following his terrific display in which he scored 1-4 from play.
The hurling stars were now being perfectly aligned for this current group of Tipperary minors as they started coming of age in a hurling sense. All along their manager was professing what he knew they had within, now that it had come to the surface the world was their oyster. Recent successes were enough to raise the level of interest around the side so combined with added expectation the team took the highway to Croke Park as they went on a mission to settle a score from last year following defeat by Galway in the All-Ireland final. What happened next was unforeseen outside the group. In breath-taking fashion Tipperary carried their recent vein of rich form into the All-Ireland semi-final dismantling the Galway effort with absolute ease shooting seven goals in the process in a 7-12 o 2-12 rout to make them the hot favourites to claim back the Irish Press Cup last held in 2012. On his way to claiming the Man of the Match Cian Darcy had a hat trick of goals and was joined by a brace from Rian Doody (Cappawhite) and one each from Mark Kehoe (Kilsheelan-Kilcash) and Ger Browne (Knockavilla Donaskeigh Kickhams).
And so the first Tipperary team in action on All-Ireland Final day saw the side deliver a below par first half performance by recent standards, just about shading proceedings at half time in what was a nervous opening period. However, tense and tough Liam Cahill's side stood tall and took on the Treaty challenge where it mattered most, on the score board. The second half opened up as soon as the Limerick net was shaking thanks to a Jake Morris strike giving Tipperary the incentive and the cushion they required to force the issue to which they did resolutely as they held out to secure the Irish Press Cup with the final score reading Tipperary 1-21 Limerick 0-17.
To wild and ecstatic cheers from his team mates and supporters Brian McGrath (Loughmore-Castleiney) climbed the steps of the Hogan Stand to receive the Irish Press Cup from Uachtaráin Aogan Ó Fearghail and in doing so started off what would be a wonderful day for Tipperary. Keeping in line with previous performances Tipperary also scooped the Man of the Match Award when Colin English (Fr. Sheehy's) was bestowed with the honour after his great display.
It was a terrific year for the Tipperary Minor Management team who witnessed a profitable harvest following the fruits of their labours. It's at this time of year that the building blocks of success at Minor level go unnoticed by many. This is the time when prospective players are watched and scrutinised to see who has the potential to reach the next level, what are the signs where are the indications that such traits can be caught a glimpse of to unearth new talent not alone for minor but for senior ranks as well. For that the Tipperary minor management take a bow, coach Michael Bevans (Toomevara) selectors John Sheedy (Portroe), Sean Corbett (Boherlahan-Dualla), TJ Ryan (Clonoulty-Rossmore) and Manager Liam Cahill (Ballingarry).
---
SENIOR HURLING
We now cast our minds back to May 22nd, a rain soaked day in Thurles as the Tipperary senior hurlers set out on their Munster and All-Ireland Championship campaign for 2016 which commenced with a Quarter-Final clash against Cork. With the elements dictating affairs from above perhaps it was a pretext of what was to come in what was a mixed bag of early summer weather for hurling from a Tipp perspective. Anyhow, the Tipperary players dictated affairs from below, helped in no small measure by Cork failing to spring out of the traps, so much so that Tipperary were out of sight by the time the first bend came into focus and eased to a 0-22 to 0-13 victory with Padraic Maher (Thurles Sarsfields) securing the Man of the Match Award.
Some sublime scores in the forward line showed Tipperary was a side that meant business this year and with the backs clearing their lines in waves, the Tipperary performance recharged all our batteries for the challenges that lay ahead. Combined with a strong bench and panel to draw from, each player and supporter knew there could be no time for complacency in the desire for the ultimate prize come September.
Next up another miserable day on the weather front as Tipperary welcomed Limerick to Semple Stadium for the Munster Semi-Final. With a terrific and determined display of character and work rate the Tipperary Senior Hurlers earned their rightful place in this year's Munster Championship Final by defeating Limerick 3-12 to 1-16 as they went in search of back to back titles. Two goals from Michael Breen (Ballina) and one from Seamus Callanan (Drom & Inch) helped ensure a Munster Final berth for Tipp, though the loss of Bubbles to a straight red had the fizz popped in Tipp's celebrations. That loss aside, it was another Tipp player that lifted the Man of the Match Award with the honour this time going to Cathal Barrett (Holycross-Ballycahill).
The focus for the next three weeks was of the huge and imminent threat Waterford posed to Tipperary if the County was to hold onto its Munster crown and this threat was foremost in the minds of player and management alike. As manager Michael Ryan eluded to at the time, Tipperary were where they want to be, in a Munster Hurling Final, which both he and the team valued greatly.
That Munster Final proved to be a third wet day on the trot for Tipperary who delivered a polished performance executed in its apparent simplicity to earn a result that no one in all honesty saw coming, victory perhaps but result no, to claim a 42nd Senior Munster title following their extremely hard work, tirelessly creating a comprehensive win over Waterford 5-19 to 0-13. This final will be remembered for many reasons but high on the list will be the performance of John McGrath (Loughmore-Castleiney) who bagged 3-2 on his way to claiming the Man of the Match Award. Former Dublin legend Keith Barr representing sponsors presented John with his trophy after the final.
Seamus Callanan must surely have run John close for the gong as his return for the day was 1-11 while Michael Breen continuously displaying his gifted credentials chipping in with 1-1 on a wonderful day for Tipperary hurling. There was great relief and joy at securing a much sought after Munster title, which still is craved in the hearts and homes of Tipperary people. However, in that steely display was a desire and focus that this was only another step on a journey to hopefully a greater prize.
Twelve months of heartbreak were finally buried in the sands of time as the Tipperary Senior Hurlers came of age once more ensuring the narrow defeat at the same stage last year was reversed in Croke Park as the Premier men overcame an almighty Galway challenge to seal the deal in the All-Ireland Senior Hurling Championship Semi-Final to set up against Kilkenny in early September.
If it seemed tense from the stand, God knows what it was like in the Croke Park cauldron where goals from John O'Dwyer (Killenaule) and John McGrath proved crucial to Tipperary's victory. This was the game Tipperary needed and in it they showed patience and concentration as the much heralded five week layoff was put to the test. Starting at a frantic pace the pendulum swung either way in an action packed encounter, Padraic Maher's shoulder on Joe Canning a highlight of an absorbing first half. Though a hamstring injury would rule out any more involvement by Canning, his colleagues rallied and put Tipp to the sword. Enter Bubbles, sprung from the bench who immediately sparked the Tipp supporters into voice. In a spellbinding finish Tipp held out by the slenderest of margins 2-19 to 2-18 as they now turned their thoughts towards September 4. Padraic Maher once again outstanding collected his second Man of the Match Award as Tipp marched on.
In presenting their credentials for expert scrutiny to secure a place in September's showpiece, Michael Ryan's men knew there was plenty to build on if there was to be any chance of loosening the Kilkenny grip on the Liam McCarthy Cup. Questions were asked by Galway and analyst alike in that match and the Tipperary players and management answered as required. There was no panic buttons hit in engineering that win, determination borne out of desire and accountability ensured that there would be no let up this time. In that the players have to take enormous credit because the minute they crossed the line onto the field of play their destiny was in their own hands.
One of the greatest days in the modern era for Tipperary GAA was witnessed in Croke Park on All-Ireland Final Sunday when the senior team joined the minors to lead the county to respective All-Ireland success on a scale so unimaginable that it took more than a pinch to realise that it was in fact a magnificent reality.
Cue scenes of mass celebration as six years of hurt and hunger were buried in the Croke Park sod when Brendan Maher (Borris-Ileigh) hoisted aloft the Liam MacCarthy Cup to rapturous cheering and applause as golden tape descended from above to confirm a royal status on the kings of hurling for 2016 following their nine point win over the 'cats' 2-29 to 2-20. Not a Tipp soul departed the arena as each and every one stood to salute and greet the men on hurling's throne, the Champions of Ireland who delivered on the greatest stage of all, creating a carnival atmosphere which was already underway in the Premier County as the festivities kicked off in earnest.
This win was no accident it was borne out of selfless belief and desire from a fantastic group of players, all thirty four of them who applied themselves to the task with ruthless determination and attitude. Preparations for the day couldn't have been better and while nervousness was palpable around the county in the week leading into the final there was also a sense that maybe something special might unfold too.
What a team performance from Tipperary, it was magical and at times sublime as the Kilkenny team, worthy champions, yielded to the greater Tipperary force on the day. Tipperary players hunted in packs particularly the complete back unit and put body and limb on the line in pursuit of achieving their end goal. In doing so the forward line was in devastating form and nailed scores to the board as they pushed on and on. With the half forwards dominating too the profit from the inside trio was stunningly spectacular as their yield for the day delivered 2-21 out of Tipp's 2-29. As in the semi-final the Tipperary goals came from John O'Dwyer and John McGrath but this was to be the Callanan final as Seamie produced a magical display scoring thirteen points with nine from play in that total. When he was announced as Man of the Match later in the Double Tree Hilton Hotel at the victory celebrations, it ensured a clean sweep of man of the match Awards for Tipperary this year. What followed after will go down in folklore too as the Sunday night Victory Celebration Banquet and Semple Stadium Homecoming sealed off a magnificent weekend that all of Tipperary can be proud of.
Even the great Joe Hayes was overcome with joy as he joined Tipperary players Patrick'Bonner' Maher (Lorrha-Dorrha), Darren Gleeson (Portroe) and James Barry (Upperchurch-Drombane) for early Monday morning chat and banter following Tipp's superb win in the All-Ireland final.
Behind every successful team is a driven and focused management team, who spearhead the arrows of success to ensure the players under their control are primed to deliver to the greatest of their potential throughout the season. That delivery can be a slow burner but when it explodes into life it does so in such a manifestation that it leaves the meek in awe at the splendour of its arrival. Tipperary's All-Ireland Final performance was not a thing of chance, more over it was a thing of beauty carved from the heart and soul of those who knew where to dig deepest, how to reach within and encourage, entice and nurture its awakening.
Once aroused and the structure and platform firmly laid it was the turn of the Premier Gladiators to perform on the greatest stage of all, the arena that is Croke Park. In seeing off their opponents challenge in such ruthless fashion so that they could rise to the summit of glory in raising the Liam MacCarthy Cup, they did so straight from the artist's easel as the brush strokes of the senior hurling management philosophies were painted across the Croke Park canvas on that most memorable day in September.
That successful senior management team is a tight nit group of four individuals all focused on the one goal which is for Tipperary to be successful and to Declan Fanning (Killenaule), John Madden (Lorrha-Dorrha), Conor Stakelum (Borris-Ileigh) and Manager Michael Ryan (Upperchurch-Drombane) we say thank you for all the success you and the players have brought to the County this year as we all look forward to 2017 with renewed hope and optimism and a great amount of fire in our bellies.
With the two hurling highlights boxed off in the memories of 2016 they will form what hopefully will be the rising blocks out of foundations laid over the past few years as the process of development and progression continues its upward spiral. Tipp have set the new standard, all other counties will be eager to get there as well.
One man keeping the Tipp colours flying was Joe Farrell, originally from Moyne-Templetuohy but now resident in Manchester. Joe travelled Manchester to much acclaim celebrating the Tipperary's dual All-Ireland hurling success in September.
Later in October, Tipperary players were to the fore when the nominations for the GAA/GPA Hurling All-Stars were announced as the starting fifteen in the All-Ireland Hurling Final got the nod. When the results were announced seven awards fell Tipperary's way where first time recipients Cathal Barrett (Holycross-Ballycahill), James Barry (Upperchurch-Drombane), Ronan Maher (Thurles Sarsfields) and John McGrath (Loughmore-Castleiney) were joined by Padraic Maher (Thurles Sarsfields) who collected his fourth award, Patrick Maher (Lorrha-Dorrha) his second Award and Seamus Callanan (Drom & Inch) his third All Star Award.
The other players nominated were Darren Gleeson (Portroe), Michael Cahill (Thurles Sarsfields), Seamus Kennedy (St. Marys), Brendan Maher (Borris-Ileigh), Michael Breen (Ballina), Dan McCormack (Borris-Ileigh), Noel McGrath (Loughmore-Castleiney) and John O'Dwyer (Killenaule). For the prestigious Hurler of the Year, Tipperary had two of the three nominations in Seamus Callanan and Padraic Maher who both lost out in a close contest to Austin Gleeson (Waterford)
---
INTERMEDIATE HURLING
The Tipperary U21 and Intermediate panels were looked after this year by manager William Maher (Ballingarry) ably assisted by Billy O'Shea (Kilruane MacDonaghs) and John Devane (Clonoulty-Rossmore). With the intermediate panel first into action, the core of the team was drafted from the U21 grade as it made practical sense in terms of experience and game time ahead of the much admired U21 championship.
Early season promise was realised in the Munster Quarter-Final when Tipperary dethroned reigning Munster title holders Cork who were bidding for three in a row by 3-20 to 1-15 on May 22nd last. Aidan McCormack (Thurles Sarsfields) led the Tipp charge in the scoring stakes, shooting 14 points (12 from placed balls), the Tipperary goals came courtesy of a penalty from goalkeeper Brian Hogan (Lorrha-Dorrha) and a brace from full forward Mark Russell (Lattin Cullen). This victory in which ten U21 players lined out in William Maher's intermediate squad set up his side for a Munster Semi-final clash with Limerick on Sunday June 19th again in Semple Stadium.
Another miserable day for hurling with wind and driving rain the Tipperary Intermediate hurlers set out on their task as they faced down Limerick in the Munster semi-final. Tipp opened positively and were ahead after five minutes. Alas though Limerick gained the upper hand and raced into a strong lead well into the half. Though Tipp's resolve was tested the side gain parity after the break as they sought to make a game of it. But this was not to be their day as the goal they craved never materialised and despite a solid team performance; William Maher's young side had to unfortunately settle for a two point loss, Limerick 2-11 Tipperary 0-15.
---
U21 HURLING
It wasn't all lost though as the U21 championship was looming large on the summer horizon and with that came the now customary anticipation of what vagaries the action would throw up this year.
It was Limerick again in the Munster Semi-Final as the Treaty men, reigning Munster and All-Ireland champions arrived in Thurles fresh from defeating Cork by seven points in the Quarter-Final. With only Ronan Maher (Thurles Sarsfields) from the starting fifteen on the senior panel lining out for the U21 team Tipp were expected to find it tough against Limerick. However, the form book was turned on its head as Tipperary U21 hurlers and management capped off a wonderful week for the County in mid-July in defeating Limerick 2-12 to 1-13 in the Bord Gáis Energy Munster Semi-Final in Semple Stadium.
Again, rain made conditions difficult but William Maher's side went about their task with purpose and were well prepared for the serious challenge Limerick set before them. A first half goal by Andrew Coffey (Nenagh Éire Óg) and a late second half strike from Ronan Teehan (Gortnahoe-Glengoole) were crucial in ensuring Tipperary emerged from the late Limerick comeback two points to the good. In keeping with the trend set by seniors and minors, Paul Maher (Kilsheelan-Kilcash) was named the TG4 Man of the Match.
Next up was a Munster Final clash with Waterford and this was not going to be easy. Walsh Park was the setting for that Munster Final and as the locals thronged into the ground there was a tremendous atmosphere however hometown it was but the place was hopping none the less. It was a tension filled first half with Tipp on equal footing with the hosts. All that would change coming close to half time when a disputed play left Tipp on the back foot, as a Waterford goal saw them edge ahead by two at the break. Despite being level with fifteen minutes remaining Waterford were unstoppable in the last quarter and claimed the title by 2-19 to 0-15. Tipp were far better than the score line showed but as is often the case, when a side gets a run on you it's hard to peg them back. Nonetheless the Tipp U21 management can be proud of their achievements this year, taking the mighty scalp of Limerick on their journey as they look forward to next year.
---
SENIOR FOOTBALL
There was to be a most wonderful and unexpected journey for Tipperary football in 2016 as the senior footballers achieved tremendous acclaim and admiration following their wonderful success.
Heading to Fraher Field to play Waterford in the Munster Quarter-Final on the last Sunday in May, expectations for the championship probably weren't at their highest as a result of a disappointing end to the league. Waterford settled quickest but George Hannigan (Shannon Rovers) hauled Tipp back into the tie and from there they didn't look back. Two up at half time a third quarter goal from Michael Quinlivan (Clonmel Commercials) put the seal on a deserved Tipp win as Cork lay waiting in the semi-final. The winning score line in Dungarvan read Tipperary 1-15 Waterford 1-7.
The story of the year as far as June 12th was all about the history making Tipperary Senior Football squad who turned all conceived perception and wisdom on its head following their tremendous Munster Semi-final victory by defeating Cork in a pulsating clash in Semple Stadium on a score-line of 3-15 to 2-16 to set up a Munster Final showdown with Kerry.
Each to a man, led by captain Peter Acheson (Moyle Rovers), played his part in this terrific victory as Liam Kearns' side showed tremendous character, desire, passion and a huge amount of skill to cause the first major shock of the championship season in 2016.
Tipperary came close two years ago, but this time round there was going to be no morale victory, this time victory was going to won and fought on the supreme Semple sod, which has seen many a splendid showpiece in its day, surely this victory will rank up there with the best of them. Looking back on it, it was a pity that the crowd in attendance was small to witness this piece of history but that in no way diminished the drive of these Tipperary warriors who set out their stall into the wind with an explosive first half display, goals from Conor Sweeney (Ballyporeen) and Michael Quinlivan ensuring a healthy 2-7 to 0-6 half time lead.
Early second half Tipp points combined with another green flag raised by Brian Fox (Éire Óg Annacarty Donohill) made this win many thought impossible possible before the expected Cork fightback. In a nail-biting finish to the game the Rebels drew level but the Tipperary composure never waned and it was left to the sure footed Kevin O'Halloran (Portroe) to slot over two placed balls, one a '45 to send Tipperary management and supporters into ecstasy.
So after 72 years of waiting it was a blue and gold day as all involved with Tipperary senior football revelled in a most memorable day for this magnificent and talented group of players.
So a trip to Killarney was Tipp's prize to meet Kerry on home soil in Fitzgerald Stadium. The roads leading into the town were packed with supporters heading in and cyclists heading out following the Ring of Kerry cycle the day previous. It was like the parting of the Red Sea, such was the lines of traffic in both directions, for the Tipperary team bus heading in the Tralee Road ahead of the game as the Garda escort ensured the team would arrive in the nick of time to face the Kingdom.
Defeated but by no means beaten, the Tipp footballers against all the odds put in a superb shift against the might of Kerry in the Munster Final, losing out on a score line of 3-17 to 2-10 before an attendance of 21,512 which included a great and vocal Tipperary following.
An early goal from Jimmy Feehan had Tipp hearts believing but Kerry after a sluggish start used all their craft and experience to smother the Tipperary fire which had not been ignited at this stage since 2002. But in the flickering embers Tipperary found light and hope as they tried very hard throughout the game. Kerry's tactic it seemed was to let Tipp have the ball up to the Kerry sixty five and come no further. It certainly made things frustrating for the Tipp midfield which as a result couldn't get the ball moving as quickly as they wished. When they did they found loopholes in the Kerry rear-guard as Robbie Kiely's goal exemplified, believe and all things are possible, but that was the exception rather than the rule. However, the light of hope mentioned earlier is what the team brought forth into the qualifier rounds.
In the post-mortem of reality, Tipperary will probably learned more than Kerry, more about themselves, their preparation and what is required to be competitive at the higher level. Though Kerry never got going like Kerry should, that was not a fault of Tipperary who faced into the qualifiers with renewed hope and a certain amount of optimism, a win the next day would show progress for the team and supporters this year.
When the qualifier draw was made with Derry the opposition, the analysts were not holding out much hope for Tipp and with Kingspan Breffni Park fixed for the match it was as if all the Gods had transpired against Tipp.
But that didn't resonate with the players and management. After all the early season talk of who was in and who was out, this current crop of players galvanised themselves into a formidable close weaved unit who cared little for reputation of expectation. They had a job to do and they were steadfast in achieving that objective.
So as the trip to Cavan turned out to be an historic and momentous day for Tipperary football, the players delivered an outstanding team performance to defeat Derry by 1-21 to 2-17 in what was round 4A of the qualifiers. The team and management deserve tremendous credit for the manner of their victory which set them up for a clash with Connacht Champions Galway in the All-Ireland Football Quarter-Final in Croke Park the following Sunday.
In what was arguably one of the best games in this year's football championship Liam Kearns' side took to their task against Derry with determination and purpose right from the off with each player up and ready for the challenge ensuring this would be Tipp's day. Though Derry opened the scoring Tipperary were soon in front showing great composure on the ball. Evan Comerford (Kilsheelan-Kilcash) denied Derry a certain goal with a fantastic save as he deflected the shot over for a point which further emphasised the motivation of this Tipp side.
Derry regrouped later in the first half to take the lead and Tipperary despite being behind by one at half time 1-8 to 0-10, never lost their focus and took the battle to Derry in the second half with a display of incisive running and creativity. Kevin O'Halloran (Portroe) scored Tipp's goal after he had previously tied up the scores with his fourth free of the match.
With Derry emptying their bench in a bid to wrestle the tie from the Tipperary grasp, they contributed enormously to this compelling fixture setting up a nerve wrecking finish to the game, only for the Tipperary doggedness to shine through with Ballyporeen's Conor Sweeney instrumental in ensuring Tipperary deservedly lived to fight another day with late points to send his side and all Tipperary supporters into last eight ecstasy.
Such was his performance Conor was named Man of the match in Cavan. The players and supporters stayed long on the field after savouring the win and taking in what had just been accomplished.
Just when we thought there wouldn't be anything left to write that hasn't already been written about the exploits of Tipperary Senior Football 2016; they go and turn the form book on its head once more.
Sunday, July 31st, will go down in the annals of history as a euphoric day for the Premier County and its football brethren, when a terrific Tipperary team delivered in breath-taking fashion and made the whole GAA world sit up and pay attention following their 3-13 to 1-10 defeat of Galway in the All-Ireland Football Quarter-Final in Croke Park. No more the 'happy to be present brigade', this Tipperary team shone like beacons on a dreary horizon to put life and passion into a footballing landscape that was crying out for light and vision to transform this year's championship. In executing their plan each player to a man epitomised the self-belief, spirit and character of the side in a performance where a solid, grounded team showed unfailing unity of purpose as the order of the day to deliver a result almost unimaginable in the week leading up to the game.
The signs that something big could happen were there as the building blocks of recent underage success at minor and U21 level have been well noted nationally. To those who have toiled before great credit must be paid and though it may sound clichéd, the fact of the matter is that the fruits of your labours are now reaping the rewards of the seeds you planted. The outpouring of emotion in Croke Park on that Sunday was witness to that.
Left are happy Tipperary players, Martin Dunne, Robbie Kiely (Carbery Rangers), Conor Sweeney and Alan Campbell (Moyle Rovers) after the Galway victory. The pace and strength of Liam Kearns' side proved too hot for Galway to handle as his side blazed their way into an All-Ireland Semi-Final for the first time since 1935. With the attack in blistering form, a herculean midfield backed up by a powerhouse defence provided the platform for the greatest day in modern times for Tipperary football. Goals from Michael Quinlivan and Conor Sweeney were enough to ensure Tipperary march on to the semi-final with their heads held high.
Michael Quinlivan who was in scintillating form was named Man of the Match where in truth any of the Tipperary players could have received the accolade. Once again the players lauded the support in Croke Park on Sunday as the moment was building nicely behind them, build tradition and the support will follow.
Before an attendance of 53,212 in Croke Park, on August 21st in the All-Ireland Football Championship Semi-Final Tipperary's run in this year's championship came to an honourable end as Mayo prevailed to reach the All-Ireland Final by 2-13 to 0-14.
It was a mixed game of sorts for Tipp who lost Robbie Kiely to an unfortunate black card early in proceedings. A strong spell before half time saw Mayo in command but Tipp responded to reduce the deficit to two fifteen minutes into the second half. That was good as it would get for Tipp though as Mayo's experience and strength in depth saw them over the line. It was Tipp however, who received the standing ovation as players and management grouped collectively before walking proudly off the Croke park pitch to great acclaim from all supporters present.
However, now that the dust has settled on the 2016 GAA football championship and Sam Maguire resting in still residing in the Capital, the Tipperary football team will be the one group remembered and talked about most because of their adventure this summer. For the enormous enjoyment, enthusiasm and entertainment that they gave to thousands of supporters Tipperary players will be the name on everybody's lips as their journey sparked life into the 2016 football championship, a spark not seen in a very long time. Their story is one of how a unified band of brothers captured the hearts and minds of football folk the length and breadth of our isle following their Munster Semi-Final win and in doing so gave hope to all that wonderful things can and do happen if you apply yourself to the task.
To each and every player led by talisman captain Peter Acheson (Moyle Rovers) they proved time and again that this Tipperary team is well capable of mixing it with the established counties and in doing so have started a new tradition for football in Tipperary, a tradition in which everyone can be a part of. The new beginning saw Tipperary supporters come out in their thousands to follow the team as they lined out against Mayo when it needed most. Supporters are also encouraged to copper fasten that tradition and continue to follow the side when the dreary days of late winter come calling in shortly after Christmas when the new season awakens.
Under the astute and watchful eye of manager Liam Kearns and his backroom team of Paul Fitzgerald (Fethard), Shane Stapleton (Golden-Kilfeacle) and Tommy Toomey, this band of Tipperary footballers carved out a niche for themselves and delivered when answers were required of them and can look forward with hope and desire with a spring in the step for 2017 and beyond.
The season ended on a high later as Michael Quinlivan (Clonmel Commercials) received his first GAA/GPA All Star Award while four other Tipperary players were among the football nominations; Evan Comerford (Kilsheelan-Kilcash), Robbie Kiely (Carbery Rangers), Peter Acheson (Moyle Rovers) and Conor Sweeney (Ballyporeen). Tipperary was also represented in the Young Footballer of the Year category with two nominees – Josh Keane (Golden-Kilfeacle) and Jimmy Feehan (Killenaule).
---
JUNIOR FOOTBALL CHAMPIONSHIP
Having to go the scenic route of extra time the Tipperary Junior Football ensured an opening win for the Premier County in Fraher Field as they defeated Waterford 0-16 to 0- 15 in a keenly fought Munster Junior Football Championship quarter-final on May 29th last. Three points down as the clock wound down in normal time, a rousing finish saw the lads draw level and then in extra time once they got their noses in front, they held out superbly to secure a one point win.
As with the senior team, Cork lay in wait in the semi-final in Semple Stadium.
In that semi-final they unfortunately went down to a well-oiled Cork side by1-21 to 0-10. Fielding a share of their U21 squad Cork proved too strong for a youthful Tipperary side. That aside this squad under manager Tommy Toomey and his management team of Dave Hennessy (Aherlow), Tommy Fitzgerald (Solohead) and Jason Coffey (Ardfinnan) worked hard in preparation for this championship.
---
U21 FOOTBALL
Following on from the high of winning a Munster title and agonisingly losing the All-Ireland Final in 2015, the stakes couldn't have been more testing as Tipperary commenced this years' U21 football campaign away to a fancied Kerry back in early March. There was to be no joy in Tralee as Tipp were relieved of their Munster crown by Kerry in that EirGrid GAA Football Munster Quarter-Final, with the home side edging it by the slenderest of margins, Kerry 0-11 Tipperary 1-07. Kerry lost a player to a red card with eight minutes or so to half time and Tipp profited almost immediately as Liam Casey (Cahir) scored an all-important Tipperary goal. Instead of kicking on it was Kerry who held the sway to take the win.
Tommy Toomey and the his fellow senior management had put great effort into this campaign and following a good run in the Leinster league would have probably expected to get further in the championship, but such is life.
---
MINOR FOOTBALL
Here too the success of 2015 was going to be a hard act to follow, but little did anyone know that the Munster Minor Championship would be over in eight days for Tipperary.
It was on April 13th that Tipperary took to the field against Cork in the Electric Ireland Munster Minor Football Championship Quarter -Final in Pairc Ui Rinn and despite a superb Tipperary performance they had to leave for home with a defeat on their hands, 1-14 to 1-11. Showing tremendous fitness and character Tipperary having gone behind in both the first and second half, dominated in certain areas and in particular midfield where Ben Hyland (Fr. Sheehy's) and Conor Cashman (Cahir) were excellent, so much so that their respective markers were replaced. Cashman netted Tipp's goal following great work by John Lyons (Grangemockler-Ballyneale). Elsewhere, Colin English (Fr. Sheehy's) also starred for Mick O'Sullivan's side that had to regroup quickly as Limerick the other quarter-final losers were coming to Semple Stadium to meet Tipp in play-off 1 the following week.
That game was one which didn't go to plan at all for Tipp as Limerick saw off the Premier challenge 3-8 to 0-11 to unfortunately send last year's All-Ireland finalists packing for this year. It is never easy going out at any stage in a championship and in what was probably a difficult result to take; all will hopefully come back eager, wiser and stronger in the year ahead benefitting from that experience. Under the watch of manager Mick O'Sullivan (Drom & Inch), Matt Doherty (Arravale Rovers), Johnny Nevin (JK Brackens) and Jason Coffey (Ardfinnan) the team prepared well and gave their all but it wasn't to be.
So that brings a close to 2016, hopefully you've enjoyed this look back as we all look forward to hopefully more of the same in 2017.