Tipperary GAA Scene – August 23rd 2016
by PRO Joe Bracken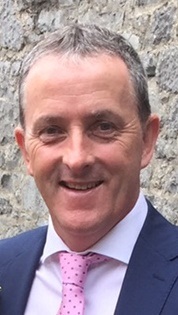 ALL-IRELAND SENIOR FOOTBALL SEMI-FINAL
When the dust settles on the 2016 GAA football championship and Sam Maguire is in the home of the winning county, one team will be remembered and talked about most. For the enormous enjoyment, enthusiasm and entertainment that they gave to thousands of supporters this summer, Tipperary will be the name on everybody's lips as their journey, though alas now ended, sparked life into the football championship, a spark not seen in a very long time. Their story is one of how a unified band of brothers captured the hearts and minds of football folk the length and breadth of our isle following their Munster Semi-Final win and in doing so gave hope to all that wonderful things can and do happen if you apply yourself to the task.
To each and every player led by talisman captain Peter Acheson (Moyle Rovers) we congratulate you as you proved time and again that your Tipperary team is well capable of mixing it with the established counties and in doing so you have started a new tradition for football in Tipperary, a tradition in which everyone can be a part of. The new beginning saw Tipperary supporters come out in their thousands to follow you on Sunday last as they answered the call when needed most. Supporters are also encouraged to copper fasten that tradition and continue to follow the side when the dreary days of late winter come calling in a few months' time when the new season awakens.
Under the astute and watchful eye of manager Liam Kearns and his backroom team, this band of Tipperary footballers carved out a niche for themselves and delivered when answers were required of them and can look forward with hope and desire with a spring in the step for 2017 and beyond.
Before an attendance of 53,212 in Croke Park, last Sunday in the All-Ireland Football Championship Semi-Final Tipperary's run in this year's championship came to an honourable end as Mayo prevailed to reach the All-Ireland Final by 2-13 to 0-14. Commiserations to the team and management on the loss and at the same time many thanks for the joys and thrills of an eventful 2016 championship campaign.
Sunday's defeat to Mayo was the only match out of the six in the championship this year that Tipperary didn't find the net as ten were scored in the other five games as follows: 1 (Waterford), 3 (Cork), 2 (Kerry), 1 (Derry) and 3 (Galway).
ALL-IRELAND SENIOR HURLING CHAMPIONSHIP
Sunday week, September 4th is All-Ireland Hurling Final day and the Tipperary hurlers under the scrutiny of manager Michael Ryan and his team are continuing preparations in the last few training sessions ahead of the final. Reporting a clean bill of health last week, all players will be on their toes hoping to secure a place when the starting fifteen is announced on Friday week, September 2nd.
ALL-IRELAND MINOR HURLING CHAMPIONSHIP
Similarly the Tipperary minor hurlers are preparing for their repeat clash with Limerick knowing that they will have a greater task on their hands second time round as Limerick will be looking to avenge their Munster Final loss at the hands of Tipp. An intriguing final is in prospect and it is one in which the Tipperary lads will have to be very careful that they don't lose focus on the greatest stage of their hurling careers to date.
ALL IRELAND FINAL TICKETS
Tickets for the All-Ireland Finals will be distributed as always through the clubs and to reduce last week panic we are asking all clubs to distribute their tickets over next weekend
Please note that all stand tickets are €80 and terrace €40 with no Family or Group tickets available.
HURLING OPEN NIGHT
Following their semi-final win over Galway, the Tipperary senior hurlers held an open night in Dr. Morris Park last Tuesday evening and it was an outstanding success. Huge numbers turned out to meet and greet the players and they certainly weren't disappointed. Thanks to the wonderful giving of their time, the players signed autographs, stood in for selfies and accommodated almost every request asked in appreciation of the wonderful support given to the side by all supporters young and old ahead of their date with destiny on September 4th.
Thanks to everyone who turned up and made this such a special occasion, Michael Ryan and his players really appreciated the terrific gesture of support from the Tipperary public and it certainly gave them a lift if one was required.
TIPPERARY JUBILEE TEAM
It will certainly be a Premier Day in Croke Park on All-Ireland Hurling Final day on Sunday week as the 1991 winning Tipperary Jubilee team will be honoured. That year Tipperary led by Declan Carr and hosting an array of legends defeated Kilkenny by 1-16 to 0-15 to claim Tipperary's 24th All-Ireland title. On that team were Michael Ryan (Upperchurch-Drombane), John Madden (Lorrha-Dorrha) and Conor Stakelum (Borris-Ileigh) who are all busily preparing along with Declan Fanning (Killenaule) for the upcoming senior final.
TIPPEARY WATER SPONSORSHIP
A new three-year deal was announced last Friday, August 19th with Tipperary Water owned by C&C Gleeson as they become the new sponsors of Tipperary's Adult County Club Championships. Tipperary Water will also be the official water supplier to Tipperary GAA, including its minor and senior hurling and senior football teams over that period.
Present at the event were Tipperary GAA Chairman Michael Bourke, Secretary Tim Floyd and Treasurer Michael Power, as well as Keith O'Haire, Head of Non-Alcoholic Beverages C&C Gleeson. The announcement was made at C&C's Annerville manufacturing facility in Clonmel by Tipperary hurling and football All Stars Eoin Kelly and Declan Browne.
TIPPERARY FIXTURES
In Group 6 of the County Intermediate Hurling Championship, Golden-Kilfeacle meet Newport in Annacarty this Wednesday, August 24th at 7pm. Action in the County Senior Football Championship also takes place this Wednesday and should have great interest with some top class games down for decision and all throwing in at 7pm.
In Group 1 two games go ahead as Upperchurch-Drombane take on Kilsheelan-Kilcash in New Inn while Arravale Rovers meet Cahir in Leahy Park, Cashel.
Then in Group 4 Drom-Inch play Moyle Rovers in Boherlahan and Aherlow Gaels meet Ardfinnan in Golden.
On Sunday next, August 28th, in the final of the County Junior Hurling League, Boherlahan-Dualla take on Toomevara in The Rag at 6.30pm.
In the County Senior Hurling "Challenge Cup" Dr. Fogarty Cup Final last Saturday evening, congratulations go to Loughmore-Castleiney who defeated Moycarkey-Borris by three points to take the title.
For a full round up of all fixtures and results across the Premier County please view the county website at http://tipperary.gaa.ie
ALL-IRELAND POST MATCH BANQUET
After a very impressive championship campaign the Tipperary Senior and Minor hurling teams have reached the 2016 All-Ireland Finals. A mother of all battles is expected on Sunday 4th September next when the seniors take on Kilkenny and the minors play Limerick. The Tipperary Association Dublin has announced that the Association will host the traditional Post Match Banquet for the Tipperary teams. This continues a tradition lasting over 50 years, where Tipperary teams appearing in All-Ireland finals are hosted by the Tipperary Association Dublin The banquet, which has the support of the Tipperary County Board and the Tipperary Supporters Club, will be held in the Double Tree Hilton Hotel, Burlington Road, Dublin 4 on Sunday 4th September.
The dinner will begin at 8.00pm and tickets are priced at €65 each. Tables for 10 – 12 persons may be purchased, but individual tickets are also available. Because of the interest and excitement in the county it is expected that the event will be oversubscribed and early booking is advised. Tickets must be paid for in advance and the latest date for accepting bookings is Tuesday 30 August 2016. There will also be an opportunity to join the function later in the evening – entry €10.
Tickets for the banquet and "afters" may be booked (subject to payment) by contacting the following:
Tipperary Association Dublin: 087 6376663 or 087 2866018; Co. GAA Board Office, Lár Na Páirce, Thurles: 0504 22702 and the Tipperary Supporters Club: 087 9087105.
Tipperary supporters should note that accommodation will be at a premium for the All-Ireland weekend due to the ongoing high level of tourists in Dublin and further compounded by up to 50,000 extra people in Dublin for the American Football on Saturday 3rd September. Early booking of accommodation is advised as many hotels are already booked out.
ALL IRELAND HURLING FINALS GOLF CLASSIC
Starting off a busy weekend the Tipperary Supporters Club is hosting a Golf Classic at Castlewarden Golf Course, Co Kildare on Saturday September 3rd 2016, the eve of the All-Ireland Finals. Any individual or company that would like to sponsor a tee / green should contact John Tierney 087 9177233 or by email to johntierney105@gmail.com
ALL IRELAND HURLING FINALS NIGHT AT THE DOGS
Following on from the Golf Classic, the Tipperary Supporters Club is once again hosting a night at the dogs at Shelbourne Park on Saturday night September 3rd. The hugely enjoyable gathering of Tipperary supporters on the eve of the All-Ireland Final is the ideal venue for Tipperary families and friends to meet, socialise and enjoy a fun night of top quality racing on the evening before the All-Ireland Minor and Senior Hurling Finals. With adult tickets only €10 and kids going free, all ticket holders will be entered into a prize draw, with the star prize being a pair of All-Ireland Football Final tickets. More details can be found on the Tipperary Supporters Club website www.tippsupportersclub.com by emailing tippdognight@gmail.com or by phoning Bryan Maher 087 2961553. This is the perfect way to enjoy the big match build-up and contribute to the Tipperary team training fund.
TIPPERARY SUPPORTERS CLUB ALL IRELAND TICKET DRAWS
Every member of the Tipperary Supporters Club will be in a draw for five pairs of stand tickets for the All-Ireland Minor and Senior Finals. In addition, as Tipperary contests the Senior Final, there will also be a Draw for a Special Prize of two nights' accommodation for two people in the Louis Fitzgerald Hotel, Nass Road, Dublin with a pair of stand tickets. Both draws will be held on Saturday August 27 so if you have not already joined this year be sure to do so now and show your support.
Supporters can join on line on www.tippsupportersclub.com by credit card or debit/laser card. If joining by post please send a cheque or postal order payable to Tipperary Supporters Club to Jim Reidy, 13 Castleknock Close, Dublin 15 or 086-3580718, email: info@tippsupportersclub.com
TIPPERARY GAA SCENE
Information concerning all areas in the GAA will appear in this section in the future. If you wish to include any item of interest in future articles, please e-mail at pro.tipperary@gaa.ie on or before 3.00pm on Monday. Visit the Tipperary GAA web site at http://tipperary.gaa.ie to keep up to date with all the latest news in Tipperary GAA circles.